Google genuine smart watch 'Google Pixel Watch' finally appeared


At Google
I / O 2022
, a developer conference held every year by Google, the genuine Google smartwatch '
Google Pixel Watch
' was finally announced.
Google Pixel Watch-Google Store
https://store.google.com/magazine/google_smartwatch
I / O 2022: Google announces the Pixel Watch --9to5Google
https://9to5google.com/2022/05/11/google-pixel-watch-2/
The Google Pixel Watch will be the first smartwatch made by Google, both inside and outside. Google has developed Wear OS by Google as an OS for smart watches, but this is the first release of its own smart watch equipped with it.
You can see what the Google Pixel Watch looks like by watching the following movie.
Google Pixel Watch First Look-YouTube
The body of Google Pixel Watch is a beautiful perfect circle.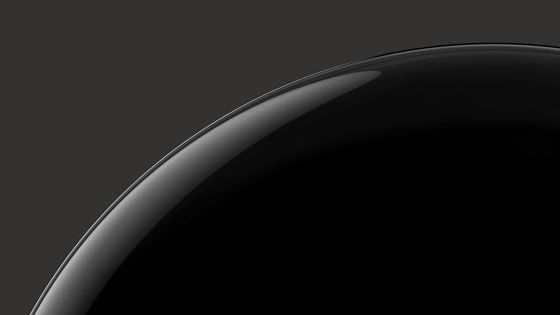 A crown-type button on the side. This is a pushable button called 'tactile'.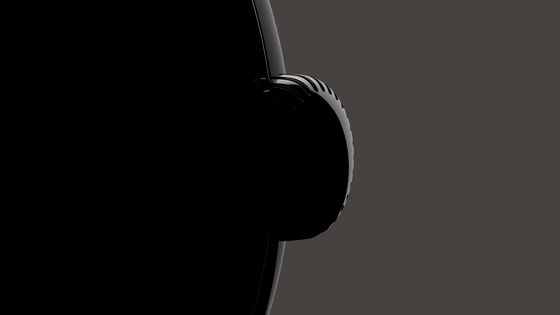 The dial is finished seamlessly like this so that the boundary between the display and the bezel cannot be distinguished at a glance. The main body is made of stainless steel.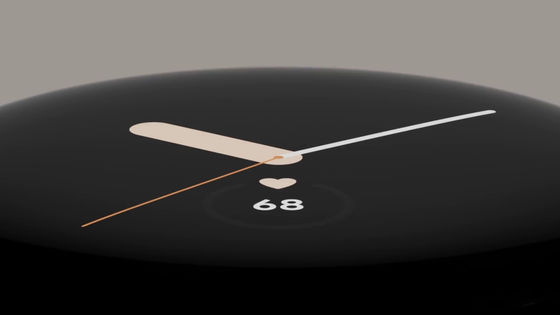 The main body and band part are removable. You can expect bands of various designs to appear, such as the Apple Watch.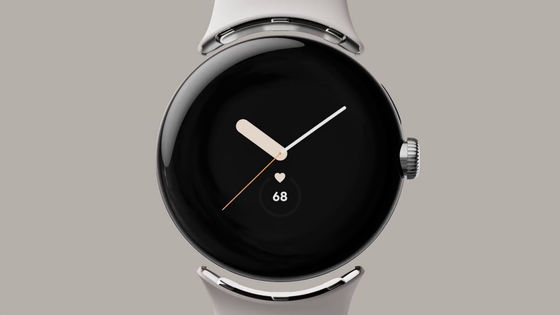 With a band, it looks like this.



Google Pixel Watch supports Google apps such as Google Maps and Google Assistant. In addition to this, because Google is developing Wear OS, it is said that a smooth usability is realized according to the characteristic rounded design.

#GooglePixelWatch coming this fall ???? *

???? Track health and fitness goals w / @Fitbit **
???? Control your home w / the Google Home app for Wear OS ***
???? Access Google Assistant, hands-free **** #GoogleIO pic.twitter.com/3GwmJ2ud6X

— Made By Google (@madebygoogle) May 11, 2022


In addition, Google Pixel Watch is packed with technology to promote health and fitness by using the technology of Fitbit, a fitness tracker acquired by Google. According to Google, fitness tracking, heart rate measurement, sleep quality measurement, etc. can be executed and confirmed on Google Pixel Watch.

#GooglePixelWatch with @Fitbit means: *

⏱ Fitness tracking with Active Zone Minutes **
???? Stats, progress, & personal fitness goals
???? Continuous heart rate tracking **
???? Sleep tracking & more
—All at your fingertips. #GoogleIO pic.twitter.com/dg6DBskXrz

— Made By Google (@madebygoogle) May 11, 2022


In addition, the Google Pixel Watch has a water resistance of 50 meters and GPS, and a model compatible with 4G LTE will also appear. In addition, it also supports Google Wallet, so you can use contactless payment with Google Pixel Watch.

The Google Pixel Watch will be available in the fall of 2022.

Say hello to Google Pixel Watch, the first watch made inside and out by Google. Built on Wear OS, it features the best of Google, plus Fitbit health and fitness experiences — all on your wrist. Coming this fall #GoogleIO pic.twitter. com / GQmfWKAgSY

— Google (@Google) May 11, 2022


Samsung, which has released a Wear OS-equipped smartwatch to coincide with the announcement of the Google Pixel Watch, said, 'Samsung's adoption of Wear OS on the Galaxy Watch 4 is an important step for both Google and Samsung, and we have in common. Achieved by a true collaboration partnership driven by the goals of. Samsung's proprietary Tizen-based software platform integrated with Google's OS for an overall user experience through Wear OS. We've also succeeded in making significant improvements to this, which enables features like Watch Face Studio to help both users and designers easily and intuitively create their own watch faces (dial). '.

'We are committed to maximizing our partnership with Google to provide an innovative experience for Galaxy users, so Wear OS truly demonstrates the value of our collaboration. In fact, Wear OS has achieved an officially undeniable level of success with more than three times as many active Wear OS terminals as last year. I think it's just the beginning, 'he said, saying that Google's release of its own smartwatch doesn't mean Samsung will return to its own OS-based smartwatch.

Wearing the Future on Your Wrist: What's Next for the Galaxy Watch and Wear OS? --Samsung US Newsroom
https://news.samsung.com/us/galaxy-watch-wear-os-future-on-your-wrist-whats-next-google-io-2022/