Billboard announces daily hit chart 'Billboard Hot Trending' that summarizes buzzed songs on Twitter


Billboard, which offers influential weekly hit charts such as the single popularity chart '
Billboard Hot 100
' and the album / EP popularity chart '
Billboard 200
', has been singing
songs on YouTube and various music streaming services
since 2020.
The number of
views is reflected in the chart, and we continue to create charts that match the trends of the market. In cooperation with Twitter, such Billboard announced that it will start offering
the daily hit chart 'Billboard Hot Trending
' that summarizes the songs that became a hot topic on Twitter.
Billboard & Twitter Team for'Hot Trending' Chart | Billboard
https://www.billboard.com/articles/business/chart-beat/9567445/billboard-twitter-hot-trending-chart/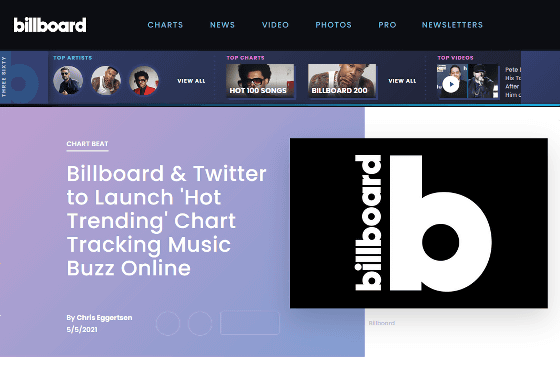 Billboard Teams Up With Twitter to Create Chart for Most-Tweeted Songs --Bloomberg
https://www.bloomberg.com/news/articles/2021-05-05/billboard-teams-up-with-twitter-to-create-chart-for-most-tweeted-songs
The start of the Billboard Hot Trending is, marketing conference
NewFronts
was published in 2021 May 5 days in.
According to Billboard, Billboard Hot Trending will be created by tracking music-related information posted on Twitter, such as 'topics about new songs,' 'topics about live events,' and 'conversations about nostalgic music,' in real time. .. Also, unlike the traditional weekly hit charts offered by Billboard, Billboard Hot Trending has been shown to be offered on a daily basis.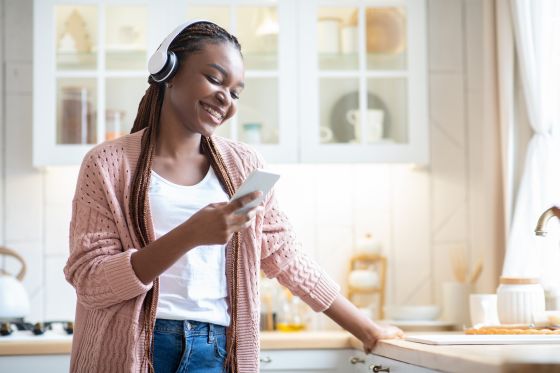 'Billboard Hot Trending tracks the songs that people are talking about, not the songs that people are listening to,' Billboard emphasizes the uniqueness of Billboard Hot Trending. 'Music is the most popular topic on social networks around the world,' said Sarah Rosen, leader of entertainment partnerships on Twitter. 'Billboard Hot Trending is a different perspective on music information than any other chart. Visualize. '