YouTube announces new 15-second 'audio ad' between videos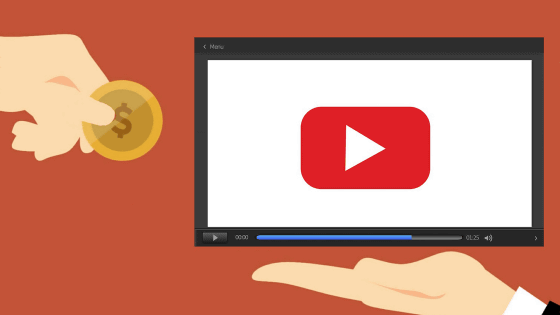 YouTube has a 'video ad' between the videos that are the content, but announced that it will start a new 'audio ad' on November 17, 2020. Eighty-five percent of the 2 billion monthly viewers who log in to YouTube and play the video 'watch' the video, while the rest play it completely as background music without watching the video. Audio advertising is an initiative aimed at such users.

YouTube audio ads help drive reach and awarenes

https://blog.google/products/ads-commerce/youtube-music-audio-ads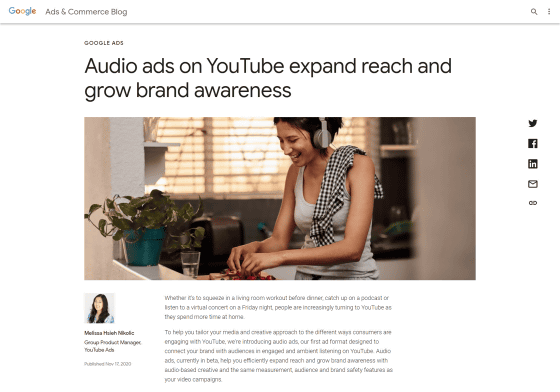 YouTube Audio Ads Are Now Available In Open Beta | AdExchanger
https://www.adexchanger.com/audio/youtube-audio-ads-are-now-available-in-open-beta/
YouTube Launches Audio-Only Ads, Ad-Targetable Music Lineups --Variety
https://variety.com/2020/digital/news/youtube-music-audio-ads-music-lineups-advertising-1234833604/
The 15-second audio ad was tested on Google Ads and
DV360
in late 2019 and reportedly succeeded in raising brand awareness by more than 75%. Following the success of the test, we decided to introduce audio advertising on YouTube this time.
At the start of the service, audio ads have the same targeting options, bid types, and measurement methods as video ads. In addition, it is possible to play audio and display visual information on the screen, and it will be possible to jump to the specified URL when clicking the screen, similar to video advertisement. For some time after the service
launches
, YouTube also states that it will
focus
its marketing
KPIs
on the 'recognition' and 'purchase consideration' stages.
'Behavior and performance opportunities will continue to be considered when expanding audio advertising,' said Adam Stewart, vice president of sales for Google and YouTube.
YouTube has also introduced a feature that allows you to purchase ads in units such as the top 100 charts by country and channel collections of popular genres such as Latin, KPOP, country, rap, and hip hop. This will allow advertisers to target their ads, such as fitness and relaxation.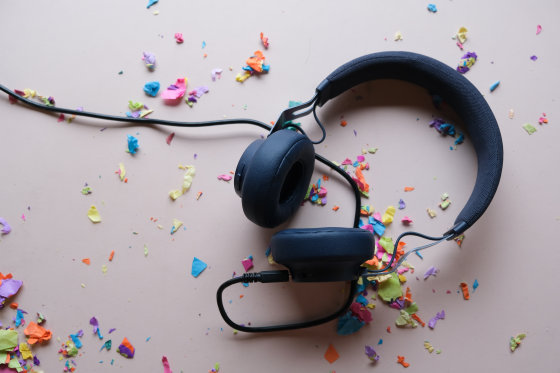 Lyor Cohen, YouTube's music division representative, said that the new audio advertisement is 'to help monetize artists working in the music industry.' YouTube explains that its focus on increasing revenue for music content will ultimately benefit the label's partners and artists.