Apple will show app developers the deadline for applying the new rule 'App Tracking Transparency' that will drastically change the advertising industry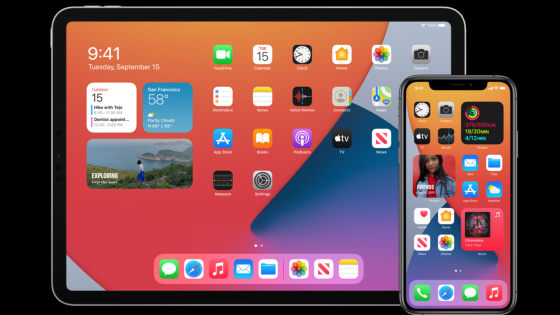 Apple plans to make major changes to its privacy policy in iOS 14.5 and later, which is said to have a major impact on existing advertising systems and 'turn the advertising industry ecosystem.' Apple has not disclosed the release date of iOS 14.5, but as of April 20, 2021, it requested that the developer page 'change the specifications by April 26, 2021'.

Updates for submissions to the App Store-News-Apple Developer
https://developer.apple.com/jp/news/?id=ib31uj1j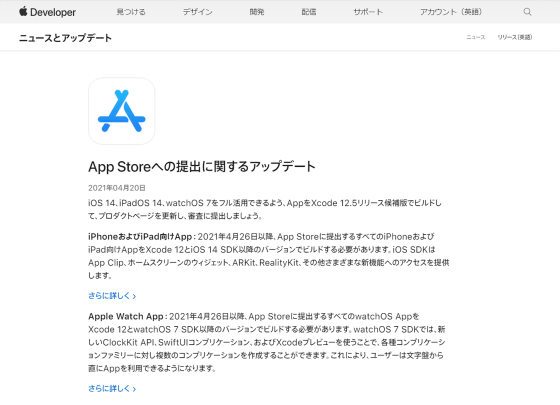 Responding to AppTracking Transparency Requirements-News-Apple Developer
https://developer.apple.com/jp/news/?id=ecvrtzt2

Apps Must Adhere to App Tracking Transparency Rules and Be Built With iOS 14 SDK Starting April 26 --MacRumors
https://www.macrumors.com/2021/04/20/app-tracking-transparency-april-26-enforcement/

Apple announced in 2020 that it will change iOS policy so that apps need prior user permission to track user behavior using the advertising identifier IDFA. .. This feature, called 'App Tracking Transparency (ATT) ' for privacy enhancement, was originally planned to be introduced in 2020, but will be implemented in iOS 14.5, which will be released in the spring of 2021 after the postponement was announced. Was shown to be.

The cause of this postponement is the backlash from advertising-related companies. Many advertising companies use IDFA to track user behavior and analyze that data to display 'advertisements that appear to be of great interest to the user.' This makes it easier for users to tap the ad and makes it more cost-effective. If the use of IDFA becomes a user permission system, many users will not be able to display such targeted advertisements using IDFA, so it is a big concern for advertising companies that 'ad performance will deteriorate'. I will.

Apple has announced that it will introduce ATT in iOS 14.5, but has not specified when it will be. However, after Apple's distribution event that took place from 2:00 on April 21, 2021 ...

Apple's distribution event summary where many new products such as AirTag of lost item tracker were announced on iPad Pro & iMac equipped with M1 --GIGAZINE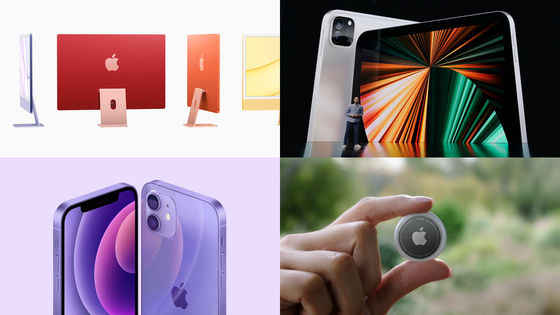 Apple has published an ' App Store submission update ' on its developer page. Regarding iPhone and iPad apps, it was stated that 'after April 26, 2021, all iPhone and iPad apps submitted to the App Store must be built with Xcode 12 and iOS 14 SDK or higher.' Similarly, it says that Apple Watch should be built with Xcode 12 and watchOS 7 SDK or higher after April 26th.

Submit iOS App and iPad OS App to App Store-Apple Developer
https://developer.apple.com/jp/ios/submit/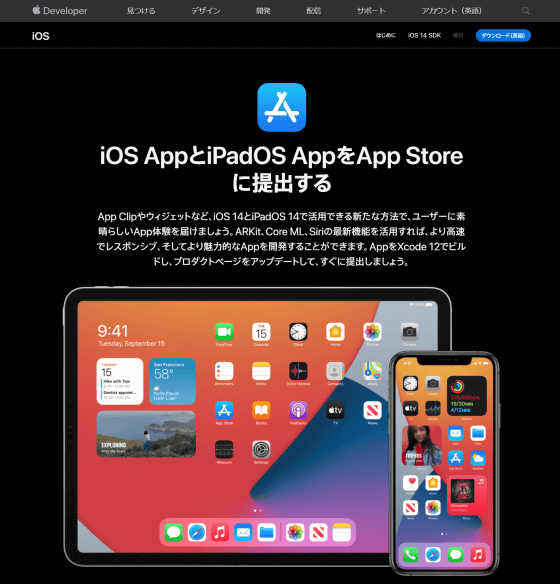 Submit your watchOS App to the App Store-Apple Developer
https://developer.apple.com/jp/watchos/submit/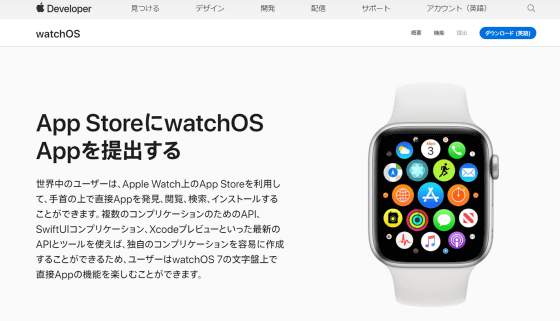 Apple also said, 'Since the launch of iOS 14.5, iPadOS 14.5, and tvOS 14.5, all apps must use the App Tracking Transparency framework to ask users for tracking or permission to use ad identifiers. About enabling tracking. Without the user's permission, the value of the device's advertising identifier will be zero and they cannot be tracked. '

In addition, any tracking, including tracking using names, email addresses, etc., must be included in the privacy information on the App Store product page and will only be valid with permission through ATT. That thing. Apple reviews the app for publication on the App Store, but the review also requires developers to include a 'reason for tracking users' in the system prompt. The above requirements will also apply to all apps after April 26th.

MacRumors notes that Apple's statement 'after April 26, 2021' suggests that iOS 14.5 will be available on the day of the 26th or the day after.