Discord launches a new 'stage channel', a feature where a specific person talks to a group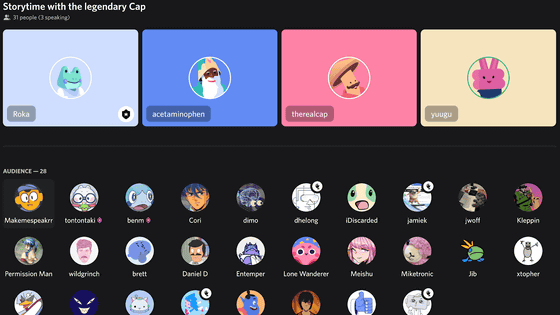 A new function called 'Stage Channels' has been added to the video and audio call tool '
Discord'.
With this function, you can more easily manage events centered on chatting.
Captivate Your Community with Stage Channels | Discord Blog
https://blog.discord.com/captivate-your-community-with-stage-channels-46bbb756e89b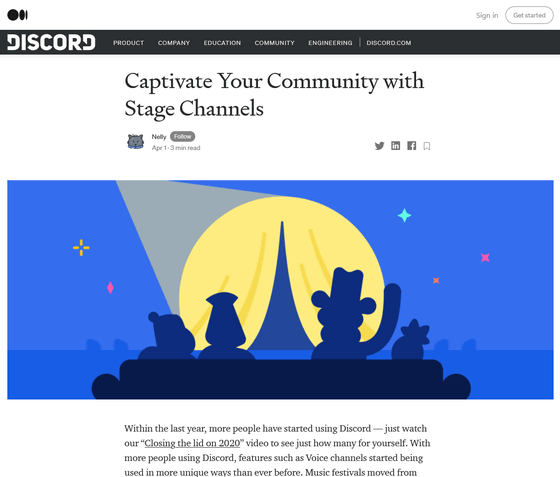 According to Discord, as the number of users increases in 2020, there are cases where the conventions held in real space are transferred to audio channels as they are, and are used in unprecedented ways. Since it is very difficult to manage audio-centric events with the current function, a new 'stage channel' has been added.

The feature of 'Stage Channel' is that it is easier to understand who is talking and who is waiting in line. Stage moderators can control who speaks by adding, deleting, and muting speakers. The audience is not always on the listener's side, they can raise their hands and go up to the stage at any time.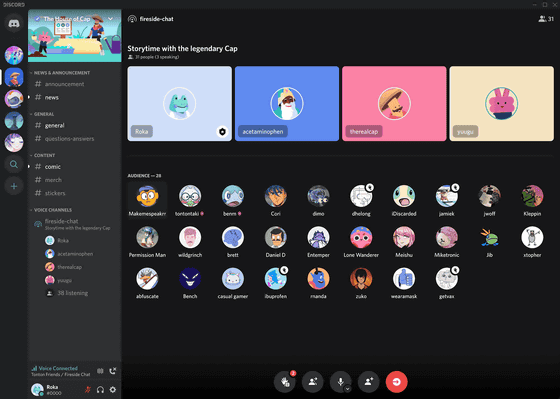 In order to use the 'stage channel', it is necessary to enable the community on the server.

The news site The Verge simply describes the 'stage channel' as a ' Clubhouse- like feature.'

Discord's new Clubhouse-like feature, Stage Channels, is available now --The Verge
https://www.theverge.com/2021/3/31/22356682/discord-stage-channels-clubhouse-like-feature-voice