Reporters Without Borders sued Facebook for 'leaving hoaxes', how much hoaxes are spreading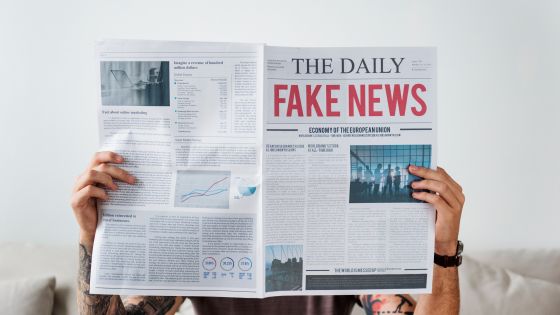 A lot of fake news
is shared on Facebook, and in August 2020 Facebook was fined for '
not blocking the account that spreads fake news.'
Since then, the spread of fake news on Facebook has not stopped, and on March 18, 2021, the non-profit activist group
Avaaz
reported the results of a survey on the spread of fake news on Facebook. In addition, on March 22, 2021,
Reporters Without Borders
announced that it had filed a suit against Facebook for 'spreading fake news.'
Avaaz --Facebook: From Election to Insurrection
https://secure.avaaz.org/campaign/en/facebook_election_insurrection/
RSF files lawsuit in France accusing Facebook of "deceptive commercial practices" | RSF
https://rsf.org/en/news/rsf-files-lawsuit-france-accusing-facebook-deceptive-commercial-practices
On March 18, 2021, Avaaz reported the results of a survey showing 'the scale at which fake news is spread on Facebook.' In the graph below, the vertical axis represents the number of views and the horizontal axis represents the period from June 2020 to November 2020, and the two-colored lines are the top 100 most viewed posts that spread fake news. 'Total number of views up to (blue)' and 'Total number of views up to the top 100 views of regular media posts (green)' are shown. If you look at the graph, you can see that there were times when fake news views exceeded regular news views.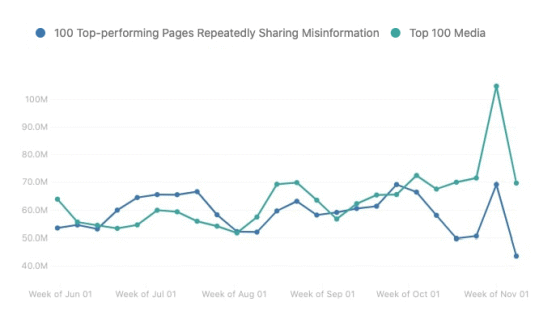 From the graph above, we can also see that the number of fake news views decreased in October 2020. 'Facebook's labeling of fake news has had some effect,' Avaaz said of the reason for the decline in views. 'Facebook should not have waited until October 2020 and should have responded to fake news when fake news about the new coronavirus infection was spreading,' Facebook responded to fake news. I blame it for being too late.

Avaaz also claims that Facebook's fact-checking feature isn't working as expected. For example, the following post is labeled as fake news by Facebook ...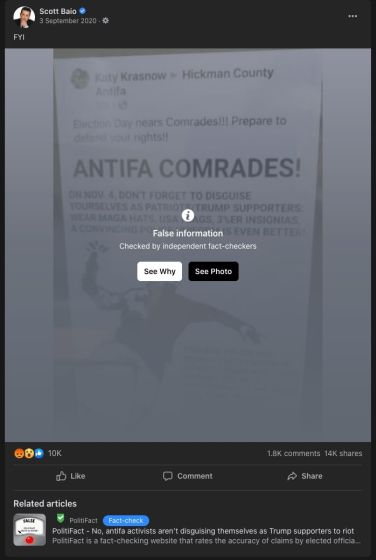 The following post uses the same image as the one above, but is not labeled as fake news.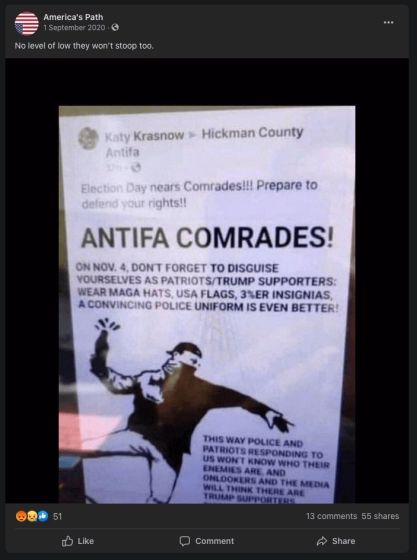 Avaaz said, 'The situation where the fake news detection system is not working properly is inconsistent with Facebook's claim that it will work to prevent the spread of fake news,' Facebook has not stopped spreading fake news. I'm blaming the status quo.

On the other hand, Reporters Without Borders said that Facebook has not been able to prevent the spread of fake news, and Facebook's terms of use prohibiting 'illegal acts,' 'misleading acts,' 'discriminatory acts,' and 'misconduct' Claims that it violates Facebook's community policy, which claims that the content displayed to users on Facebook should be reliable.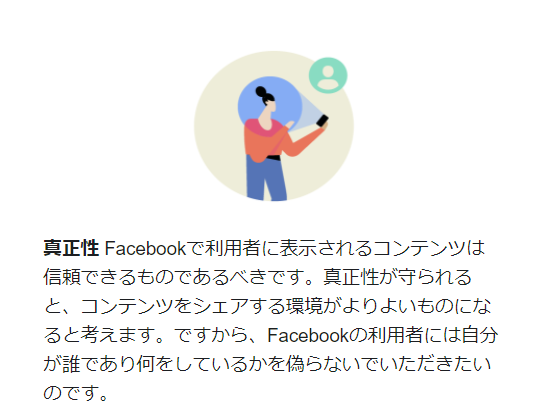 Reporters Without Borders sued Facebook in Paris on March 22, 2021 for violating French consumer law, which states that Facebook 'must not make false claims to consumers.' Did.

Reporters Without Borders said, 'We are considering similar proceedings in other countries.'