SpaceX applies to regulators to use satellite Internet 'Starlink' on trucks, ships and aircraft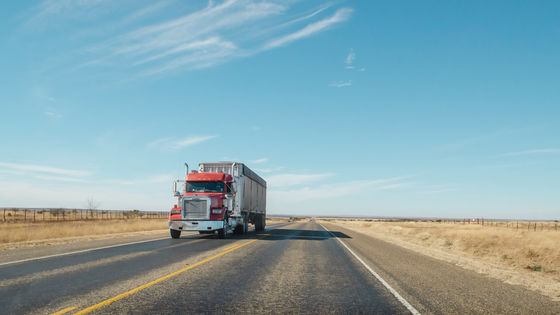 Elon Musk's private space exploration company, SpaceX, is known for developing the reusable rocket Falcon 9 and the manned spacecraft Crew Dragon launched by NASA. However, SpaceX's business not only develops rockets and spacecraft, but also provides 'Starlink ', which builds an Internet connection environment using artificial satellites placed in orbit around the earth. This satellite internet service, Starlink, could also be used by trucks, boats, planes, and so on.

SpaceX moves to beam Starlink internet into trucks, boats, and aircraft --The Verge
https://www.theverge.com/2021/3/8/22319761/spacex-starlink-fcc-internet-cars-boats-aircraft

Starlink is a service that enables a high-speed Internet connection environment to be provided to users living in remote areas where ordinary optical Internet services cannot be provided by communicating between a dedicated artificial satellite and terrestrial user terminals. .. The public beta test of 10,000 yen per month has already started, and test users are impressed.

Beta test users of SpaceX's satellite Internet 'Starlink' continue to impress-GIGAZINE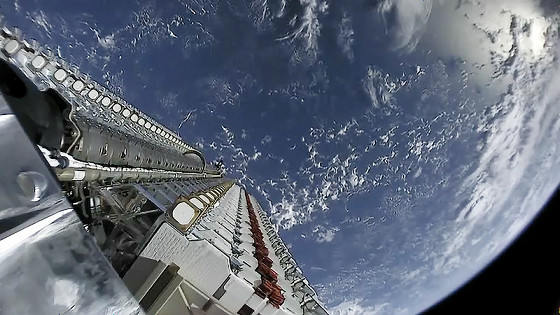 by Official SpaceX Photos

SpaceX launches satellite Internet service Starlink from cars, trucks, ships, and aircraft from materials submitted to the Federal Communications Commission (FCC), which regulates and supervises the broadcast and communications business in the United States on March 5, 2021, local time. It has become clear that it is seeking approval from regulators to make it available. The approval was described by foreign media The Verge as 'the biggest step for SpaceX to connect Starlink to Tesla's electric vehicles.'

According to materials submitted to the FCC, SpaceX is seeking a 'comprehensive license' to load user terminals for communications on cars, trucks, marine vessels and aircraft. According to the document, 'If the license required by FCC is approved, when the user is driving in the country by truck, traveling by freighter from Europe to the port of the United States, traveling by domestic or international flight, etc. You will never be disconnected from the Internet, 'SpaceX explains.

However, it's likely that a typical car will be able to connect to Starlink a little further. When a CNBC reporter tweeted about the material submitted to the FCC, Musk said, 'The user terminal is too big to connect Tesla's car to Starlink. This is for aircraft, ships, heavy trucks and campers. It's a thing. ' It should be noted that the mask said in a statement the settlement that took place in January 2020, for the connection of the car of Starlink and Tesla as 'that may occur in the next few years,' explained reason for that is, to achieve at this time of approval If not, you can see that it may happen in the near future.

Not connecting Tesla cars to Starlink, as our terminal is much too big. This is for aircraft, ships, large trucks & RVs.

— Elon Musk (@elonmusk) March 8, 2021


According to the materials submitted to the FCC, the dedicated terminal for connecting to Starlink is basically the same as the user terminal for consumers, but an additional mount for attaching to vehicles, ships, etc. is added. It is said that it is arranged. Consumer terminals are installed by consumers themselves, but mobile terminals will be installed on the top of ships and trucks, and it seems that 'qualified installers' will install them. ..