Introducing the first Mac 'MacBook Air' equipped with Apple Silicon, graphics performance improved up to 5 times with M1 chip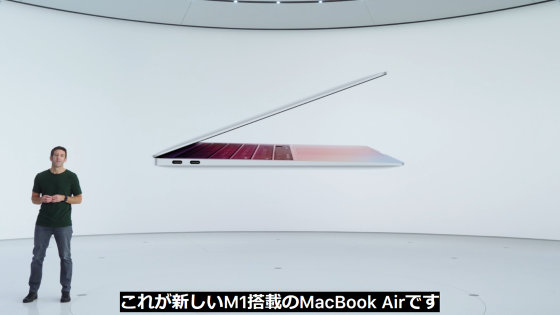 The ' MacBook Air ' with the ' M1 ', Apple's first Apple Silicon, has been announced. It will be released on November 17, 2020, and the price starts from 104,800 yen excluding tax.

MacBook Air-Apple (Japan)
https://www.apple.com/jp/macbook-air/

Apple Event — November 10 --YouTube


The combination of the M1 chip and macOS Big Sur takes the Mac to a new level, but the key new Mac hasn't been announced yet.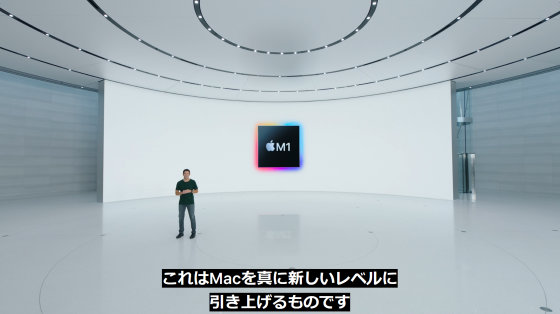 The M1 chip shines in rainbow colors ...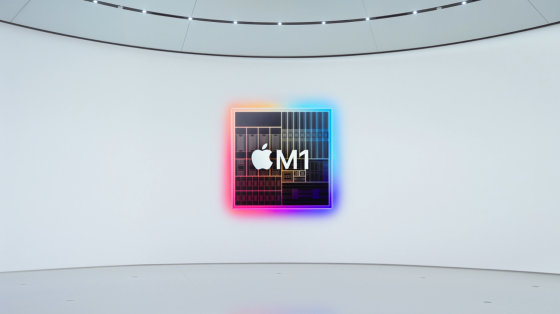 Built into the logic board.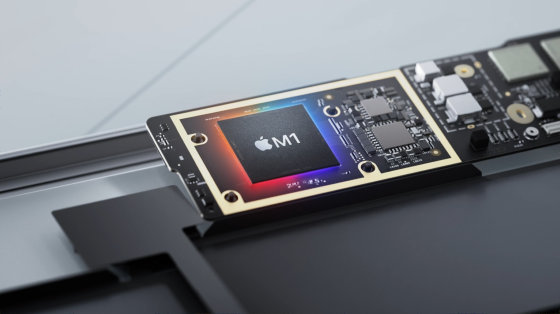 And what opened with Pakari ...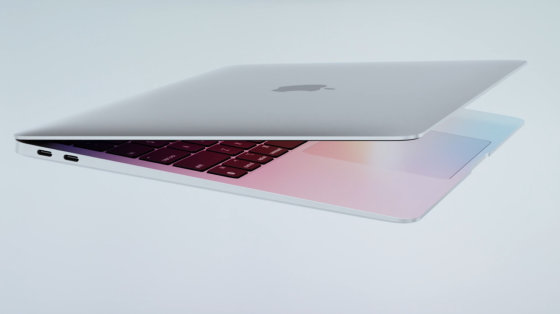 New M1 equipped 'MacBook Air'.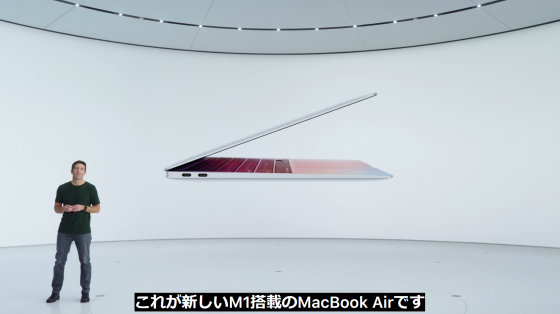 The MacBook Air is one of the most popular Macs.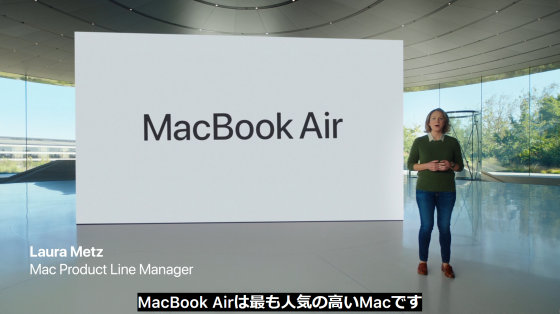 In fact, it is also the best-selling 13-inch notebook PC in the world.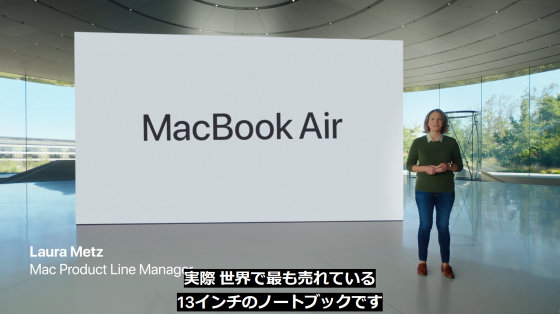 Users have a stunningly beautiful Retina display on the MacBook Air ...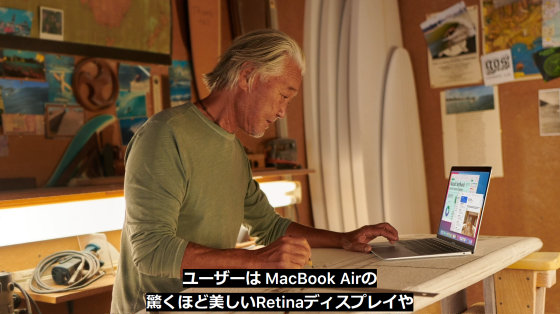 He likes the excellent performance that goes through his daily work, the great portability, and the sophisticated design that is packed with all of them.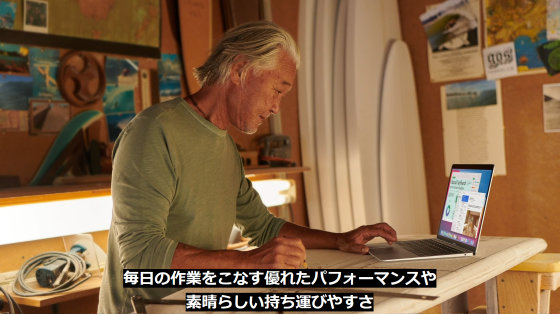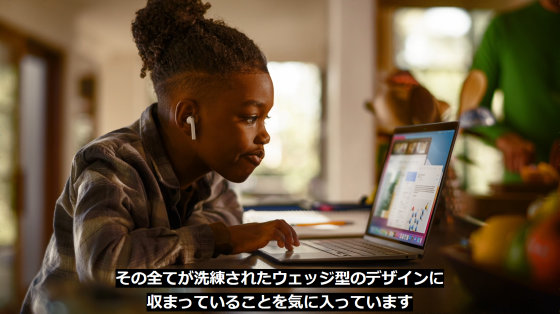 Performance and battery life are very important for such a MacBook Air.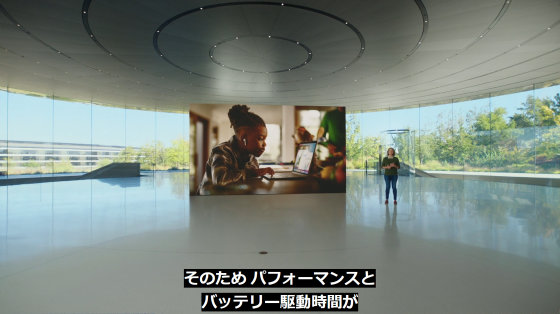 In this regard, the M1 chip makes it possible for the MacBook Air to do things that were not possible with conventional notebook PCs.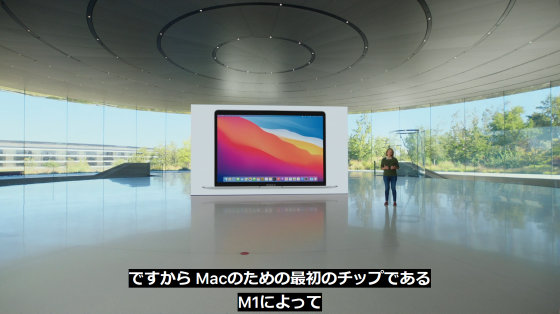 The CPU of the new MacBook Air is up to 3.5 times faster than its predecessor.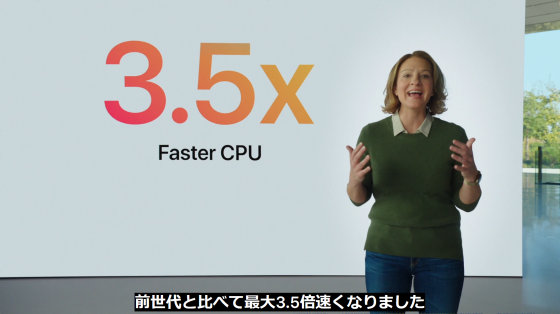 In addition, with the world's fastest integrated graphics boasting up to 8 cores ...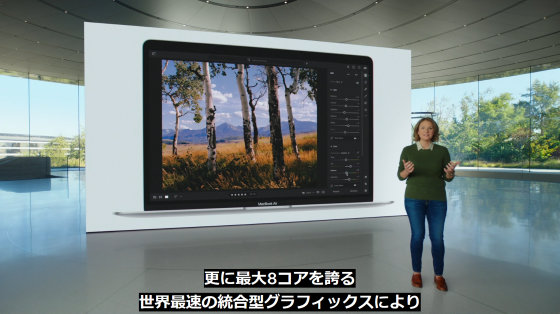 The MacBook Air delivers up to 5 times faster graphics performance than its predecessor.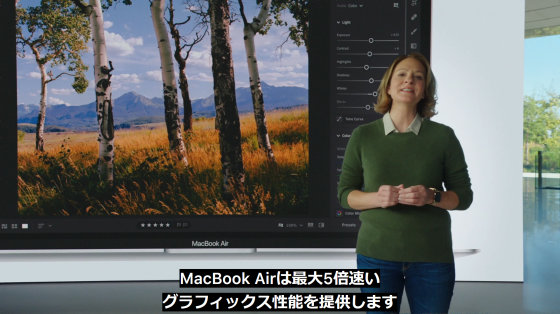 This is the biggest leap ever for the MacBook Air.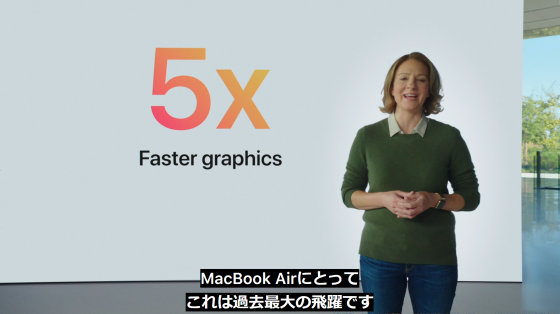 This makes it possible to enjoy titles that make full use of immersive graphics at a significantly higher frame rate.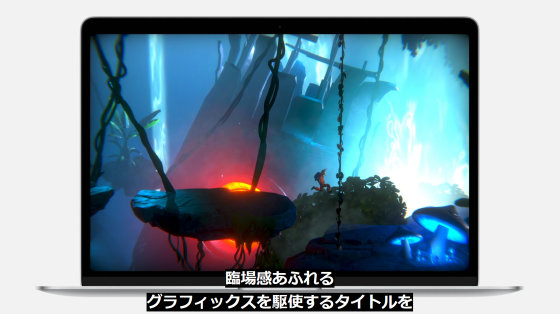 Plus, for the first time on a MacBook Air, you can edit multiple full-quality 4K ProRes video streams without dropping a single frame.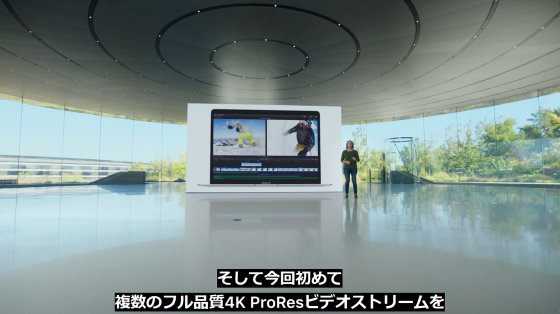 It runs up to three times faster than the best-selling Windows laptops in its class.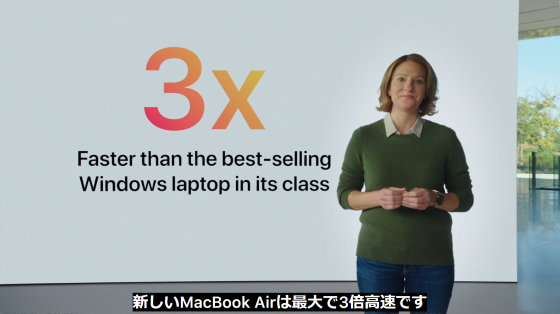 It's also faster than 98% of laptops sold in the last year.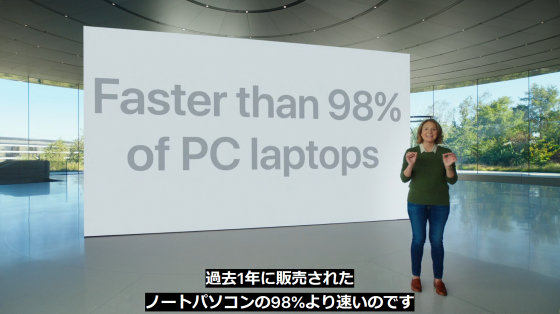 About the Neural Engine installed in the M1.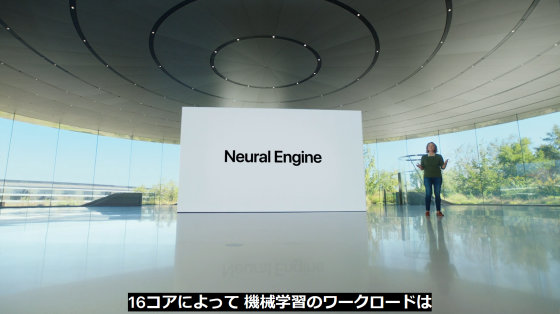 The 16-core Neural Engine makes machine learning workloads nine times faster than previous generations.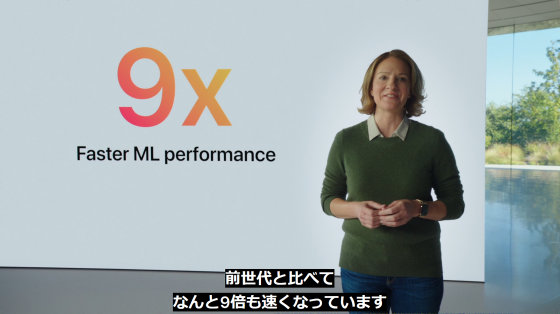 As a result, applications that use machine learning-based features, such as smart fits like Final Cut Pro to wisely compose grips, will benefit.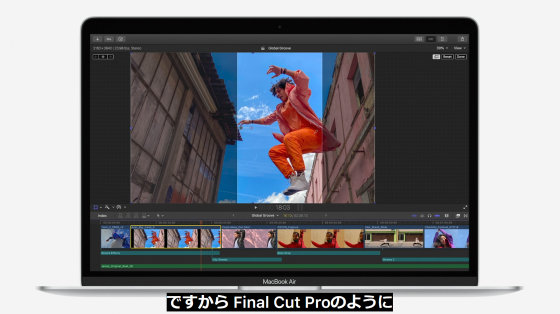 MacBook Air SSDs are up to twice as fast with the M1's storage controller and the latest flash technology.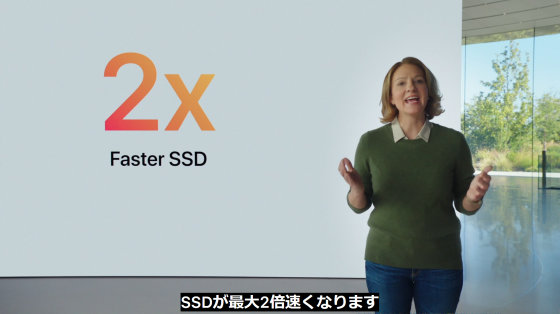 In other words, previewing high-resolution images and importing large files can be done at once.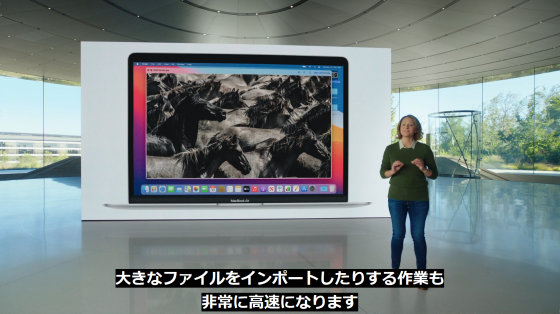 And with the combination of industry-leading, highly efficient M1 chips and power management from macOS Big Sur, MacBook Air delivers its high performance fanlessly.



As a result, your MacBook Air will run completely silent, no matter how heavy your tasks are.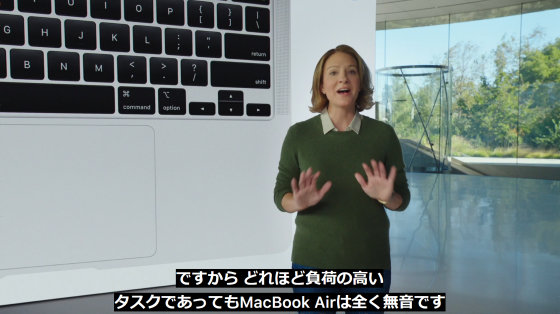 In addition, the high efficiency of the M1 chip also affects battery life.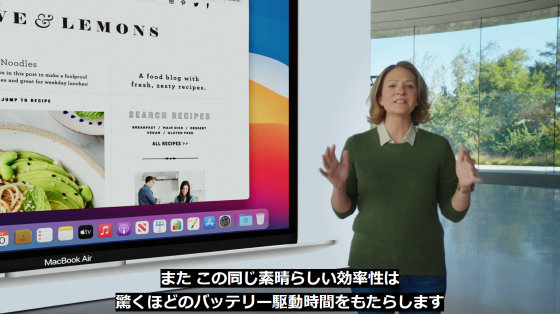 The new MacBook Air with M1 has up to 15 hours of wireless internet and ...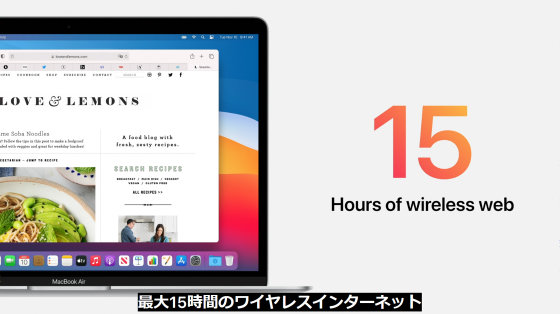 Up to 18 hours of video playback is possible.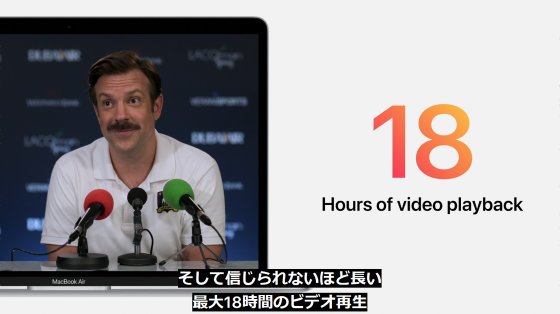 This means that it can be used for 6 hours longer than the previous model.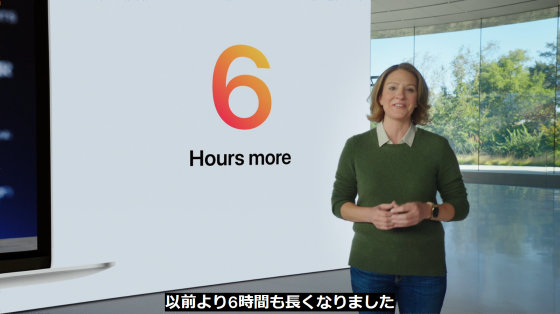 Plus, even in fast-battery video conferencing, you can use your MacBook Air up to twice as long on a single charge.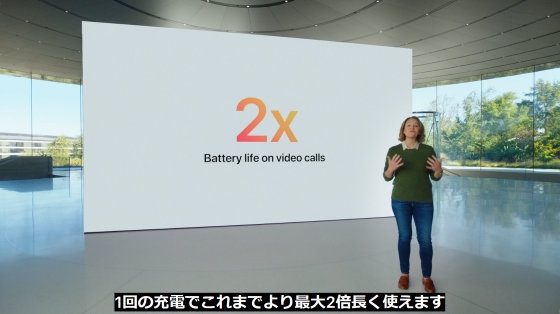 As a result, the new MacBook Air has the longest battery life ever.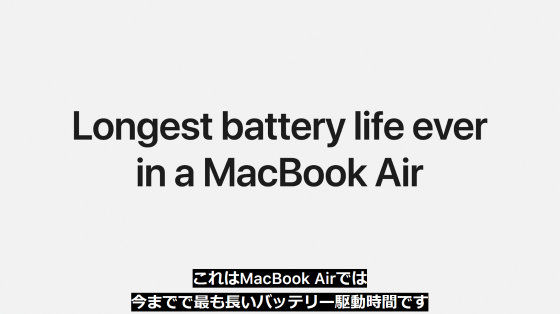 Camera image quality should also be more important than ever, as more and more people are using remote video conferencing and video calls as a result of the new coronavirus.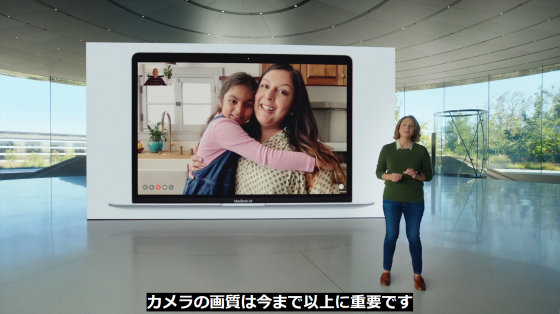 The new MacBook Air uses Apple's latest image signal processor (ISP), which enables superior noise reduction, image sharpening, and even more detail in shadows and highlights.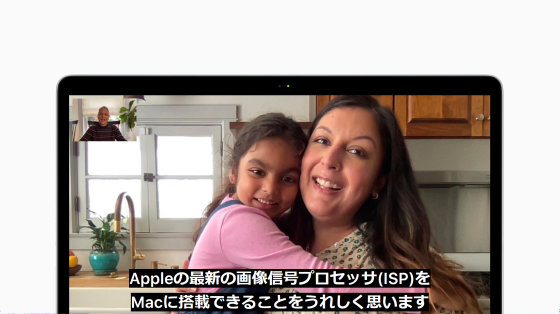 The combination of improved auto white balance and machine learning-enhanced face detection makes it possible to see the user's face more naturally in FaceTime calls.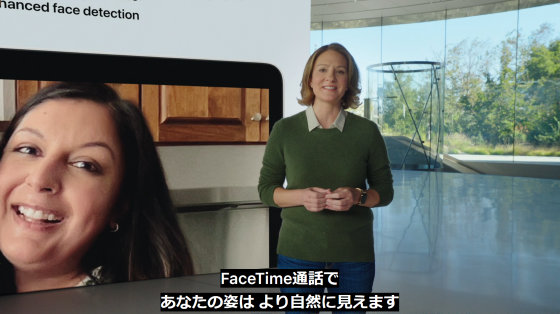 In addition, the MacBook Air's Retina display supports the wide color gamut of P3.



By combining the M1 chip Secure Enclave and macOS Big Sur ...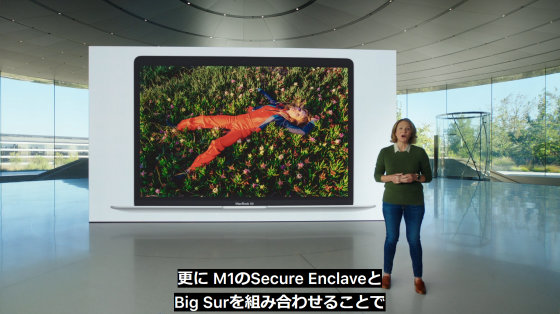 You can unlock your MacBook Air with just a touch of your finger. Touch ID for fingerprint authentication seems to be on the side.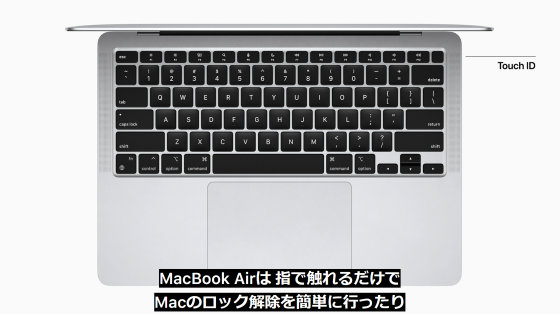 You can use Touch ID to authenticate when paying with Apple Pay.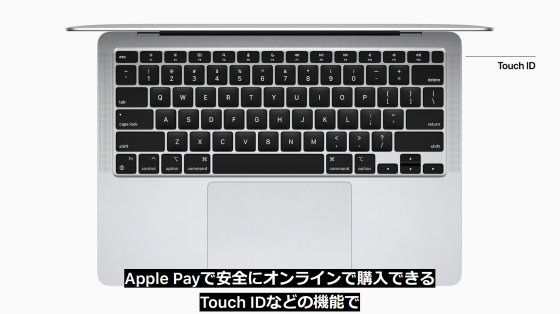 The selling price of such an evolved MacBook Air remains from $ 999. In Japan, it will be sold from 104,800 yen excluding tax.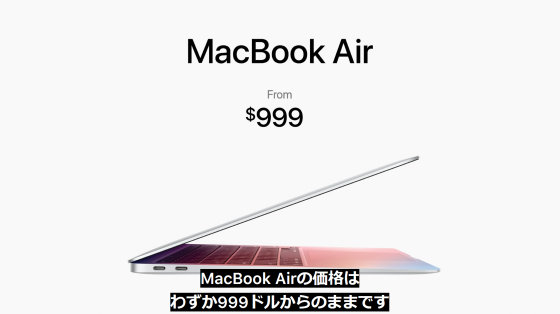 Furthermore, for educational purposes, you can purchase from 93,800 yen excluding tax.