'Mac mini' is equipped with M1 chip, graphics performance is improved 6 times, 'It is possible to do things that I never dreamed of being able to do with Mac mini'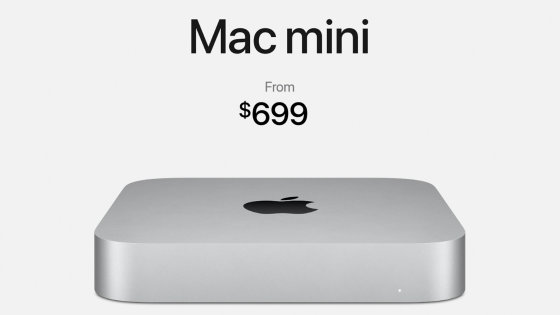 The ' Mac mini ' with the ' M1 ', Apple's first Apple Silicon, was also announced. It will be released on November 17, 2020, and the price starts from 72,800 yen excluding tax.

Mac mini-Apple (Japan)
https://www.apple.com/jp/mac-mini/

Apple Event — November 10 --YouTube


'Today I will install the M1 on another beloved Mac' ...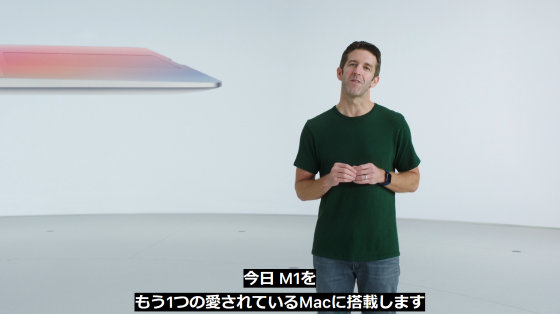 What appeared ...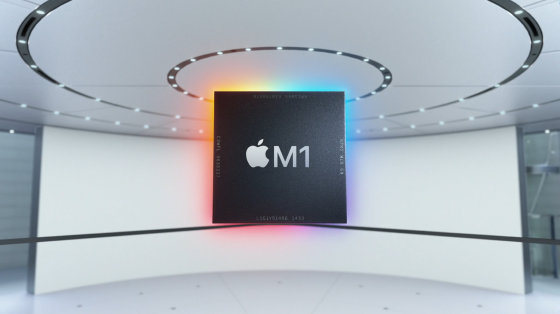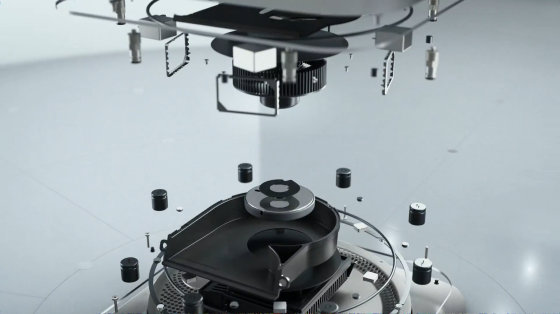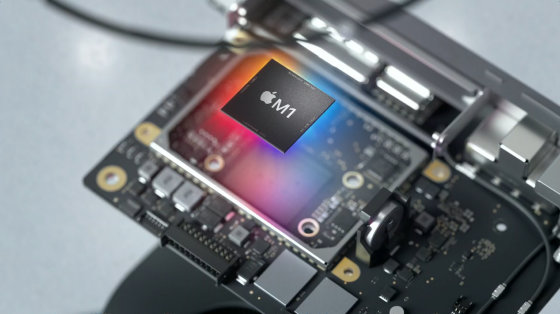 Mac mini. The tremendous level of integration brought about by the M1 system-on-chip design brings incredible performance and performance into a compact design.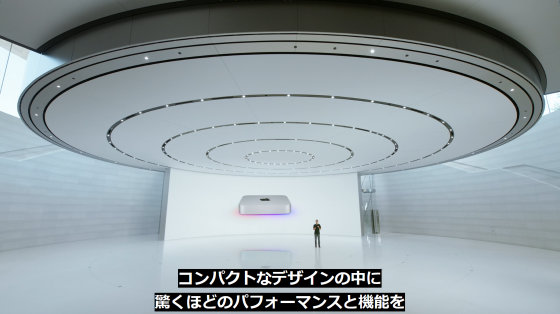 Julie Broms, Senior Manager of Hardware Engineering, talks about the Mac mini.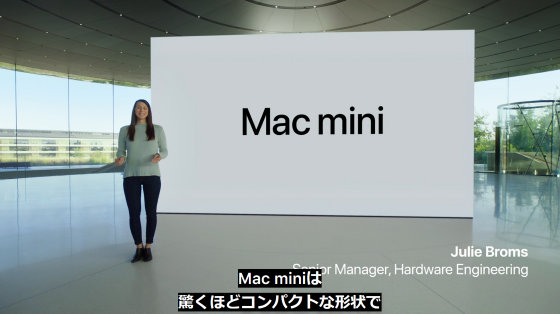 The Mac mini offers a Mac desktop experience in a surprisingly compact shape. Users love the performance and versatility of the Mac mini.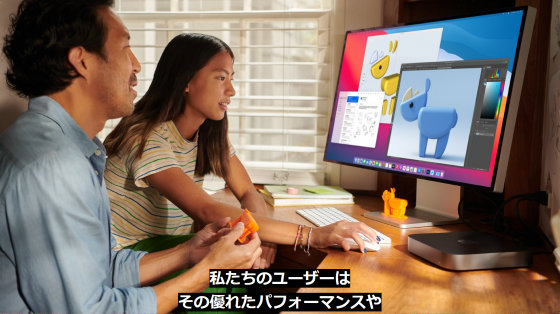 Mac mini is used in a wide range of applications, from home offices to home theaters, studios, and render farms.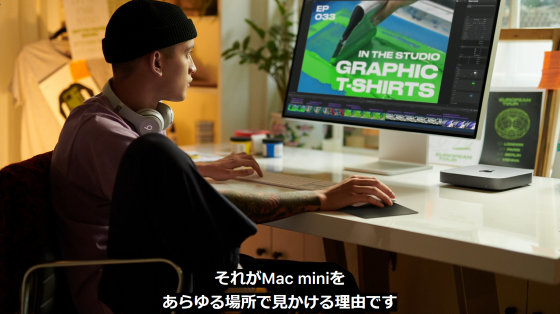 With the new M1, the Mac mini's 8-core CPU makes CPU performance three times faster than all generations of quad-core models.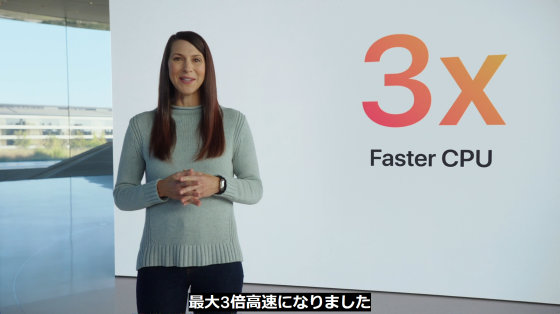 It's a big leap in performance.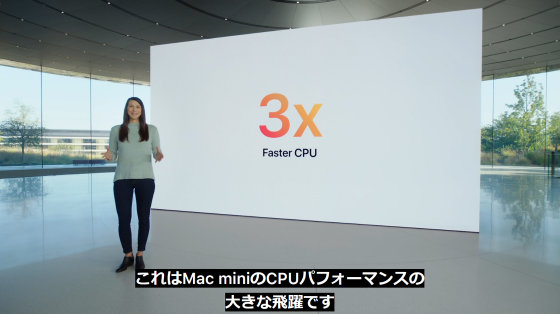 Also, graphics performance has been improved 6 times.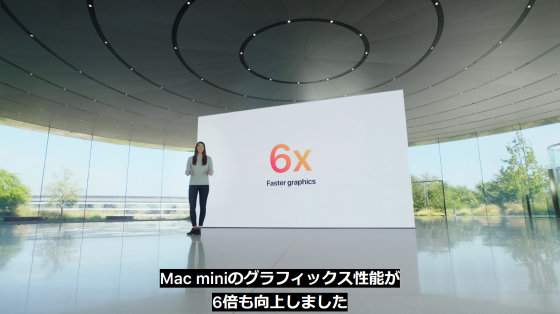 'It's now possible to do things you never dreamed you could do with a Mac mini.'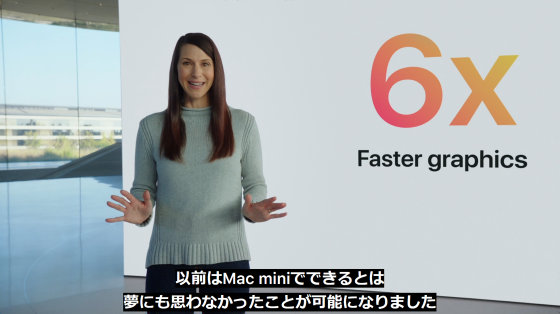 Designing games that make full use of graphics in Unity ...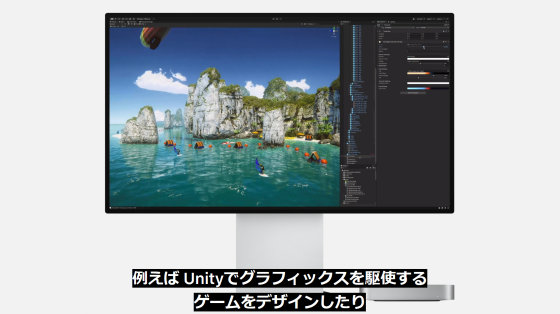 You can raise the graphics settings while playing a game like Baldur's Gate 3 after work is done.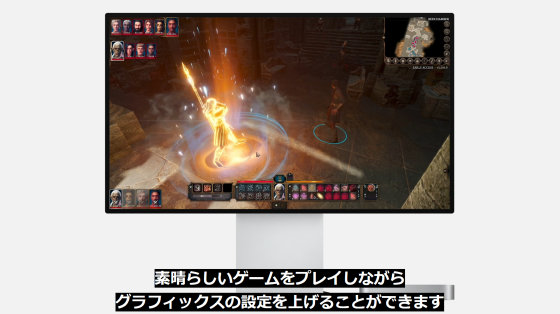 The Mac mini, which offers outstanding performance, is only one-tenth the size and five times faster than the best-selling desktop PCs in the same price range.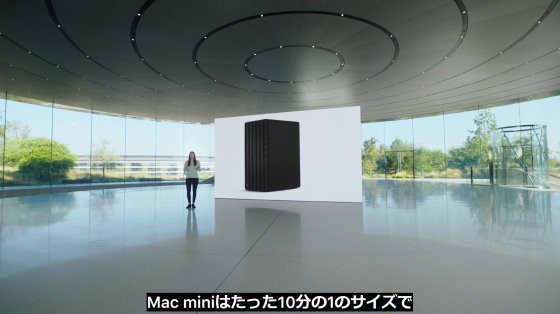 In addition, machine learning performance is up to 15 times faster than previous generations, dramatically improving machine learning workloads.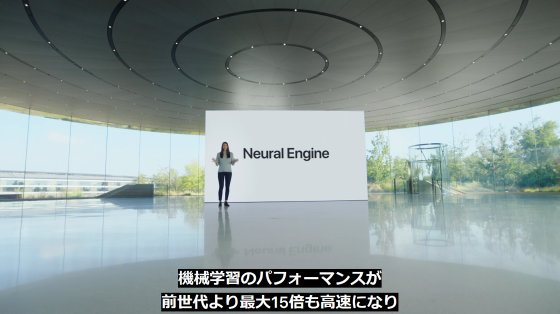 This means that the new Mac mini enhances innovative machine learning capabilities.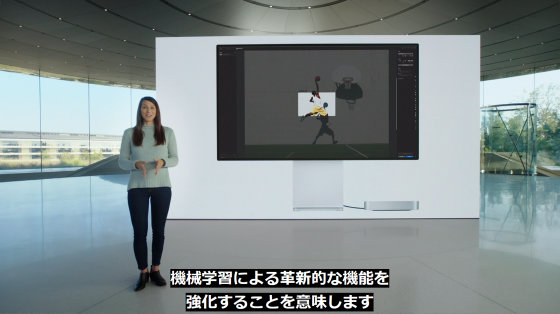 For example, you can increase the resolution of your photos with Pixelmator Pro to improve sharpness and detail.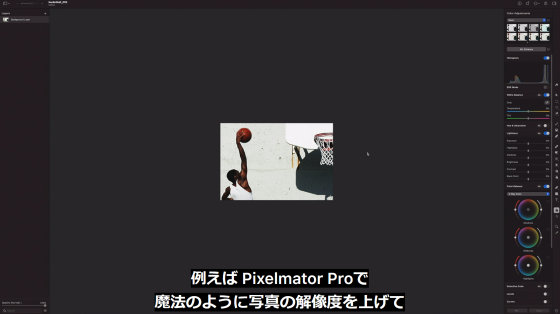 Broms says it will be a great machine for people who take advantage of deep learning technologies such as TensorFlow and Create ML accelerated by the M1.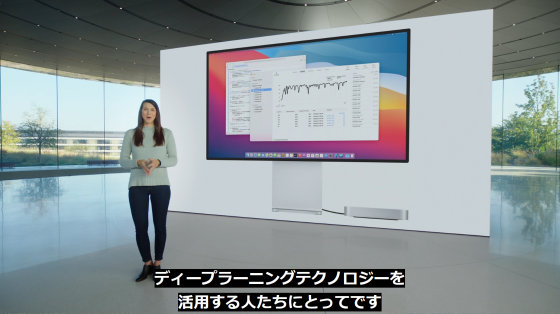 The advanced thermal design keeps the price down despite its power and functionality.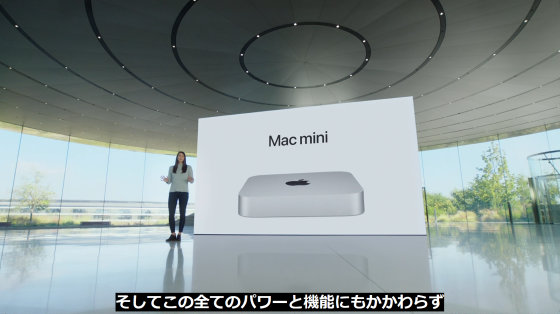 The Mac mini starts at just $ 699. The selling price in Japan is from 72,800 yen excluding tax for the model with 256GB storage, and 92,800 yen excluding tax for the model with 512GB storage.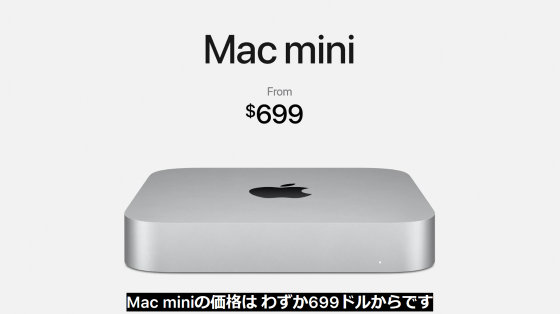 The price has been reduced by 100 dollars (about 11,000 yen) compared to the previous generation.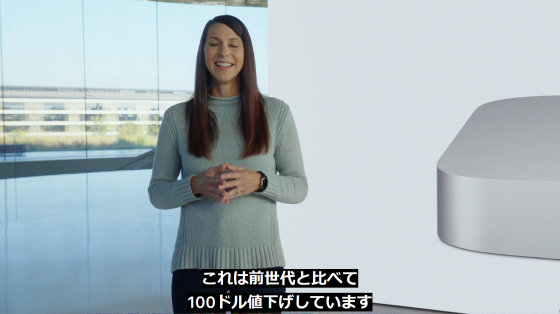 'This is the best Mac mini we've ever made.'