13-inch 'MacBook Pro' with M1 chip appeared, CPU performance improved up to 2.8 times, graphics performance improved up to 5 times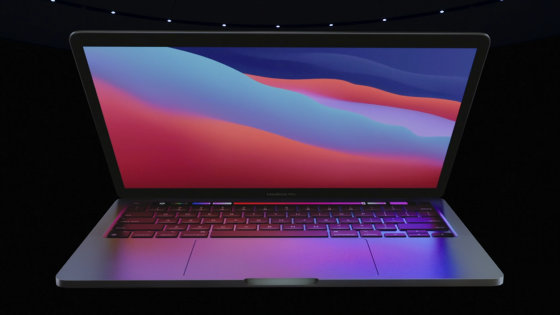 The ' MacBook Pro ' with the ' M1 ', Apple's first Apple Silicon, has been announced. The display size is 13 inches, and the selling price starts from 134,800 yen excluding tax.

13-inch MacBook Pro-Apple (Japan)
https://www.apple.com/jp/macbook-pro-13/

Apple Event — November 10 --YouTube


Due to the high performance of the M1 chip, it is 'ideal for another Mac'.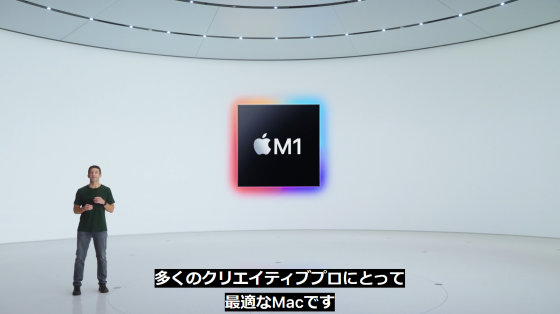 What appeared ...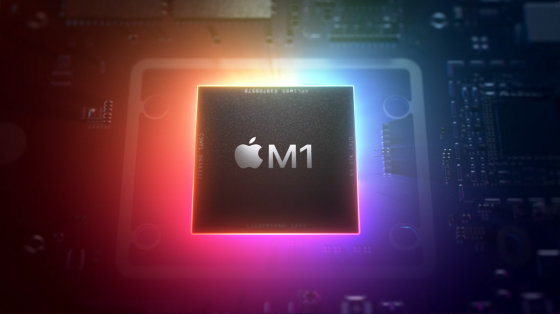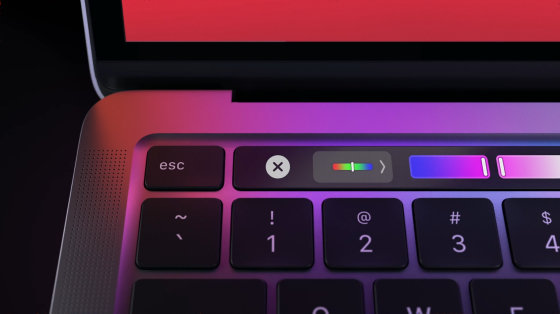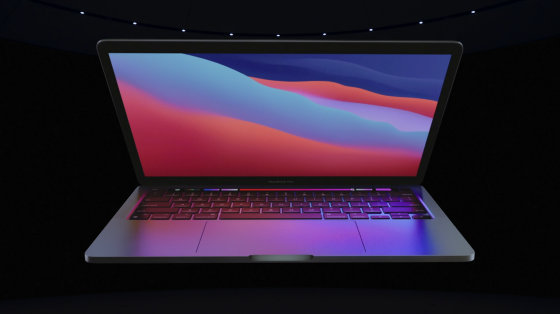 The new 13-inch MacBook Pro.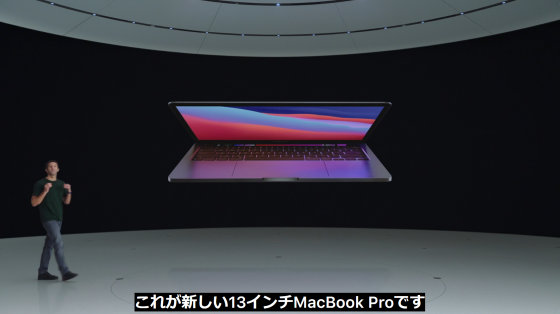 Introducing Shruti Haldea, Mac Product Line Manager.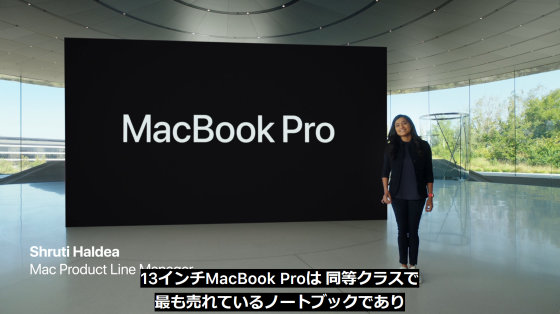 'The reason why the MacBook Pro is loved is that its powerful performance and beautiful display fit into a sleek 1.4kg portable design,' Haldea explained.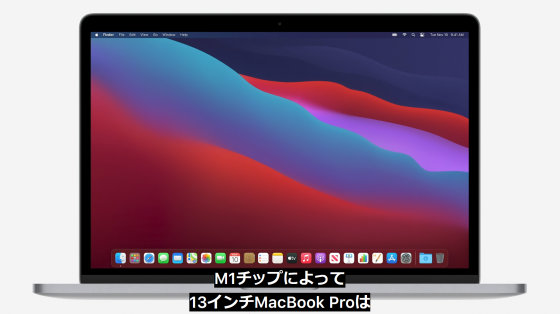 The M1 chip makes the 13-inch MacBook Pro even more powerful and more professional.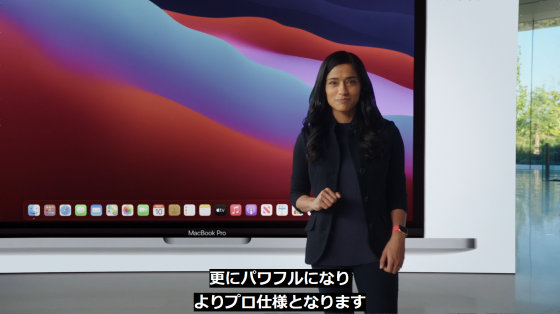 The 8-core CPU achieves processing power up to 2.8 times faster.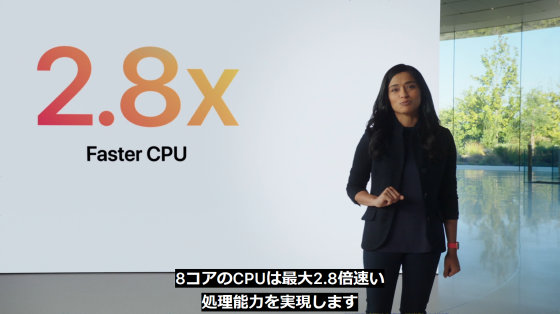 This allows developers using Xcode to build applications three times faster than before ...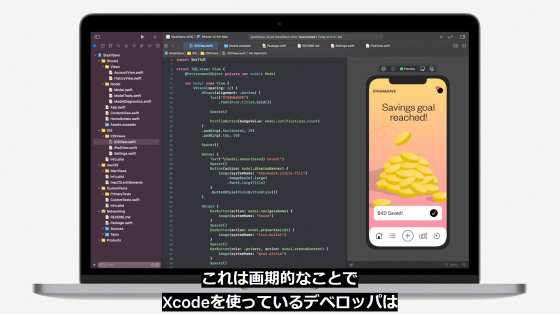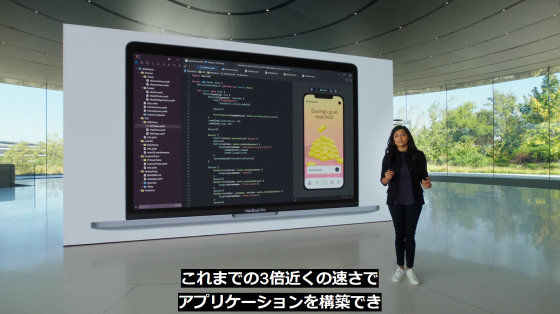 Photographers using Photoshop will be able to use filters and effects.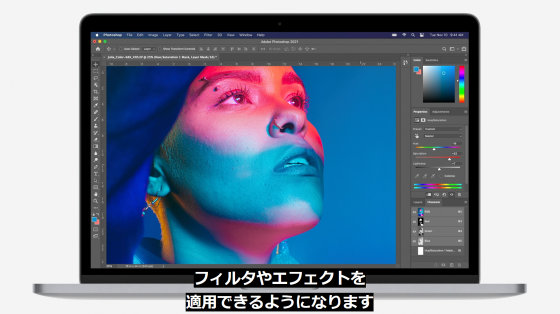 Graphics performance is up to 5 times faster with an 8-core GPU.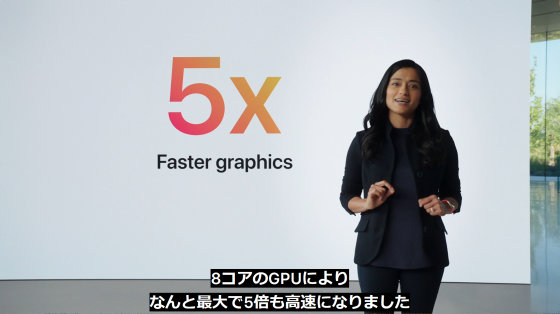 Designing new products with Shapr3D ...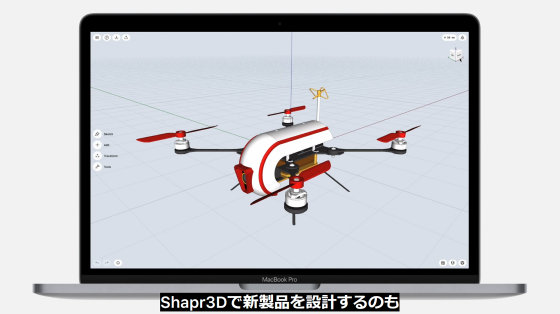 Building a new world with Cinema 4D is easy with the new MacBook Pro.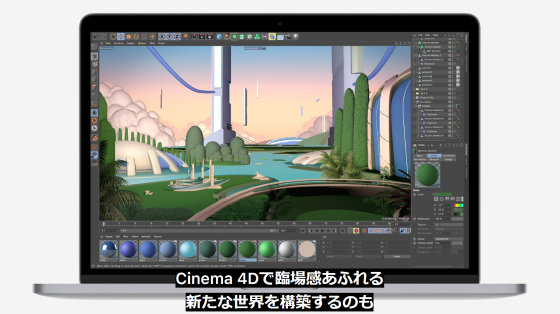 Up to 3 times faster than Windows laptops sold in the same class.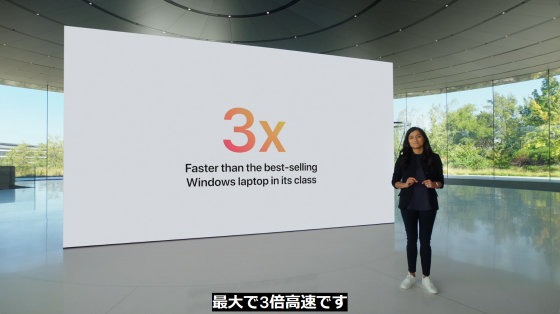 With Davinci Resolve, you can play 8K Pro Res footage in full quality without dropping a single frame.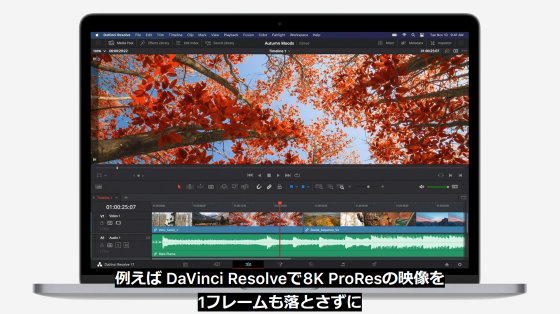 Machine learning is up to 11 times faster than previous generations thanks to the Neural Engine.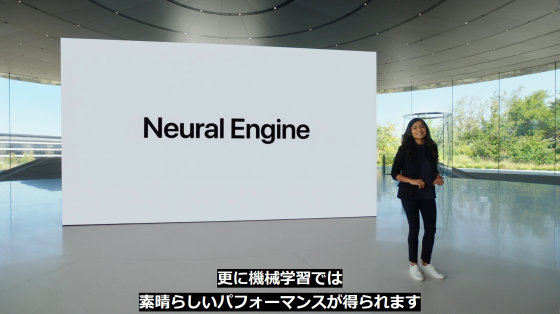 The 13-inch MacBook Pro is the world's fastest, compact, professional notebook for machine learning tasks on devices that use the Neural Engine.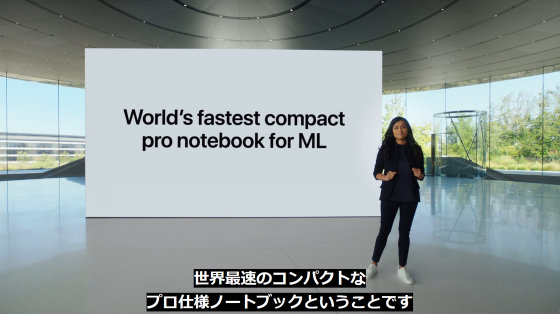 Also equipped with an active cooling system.



This allows you to sustain professional performance even when performing high-value tasks such as video transcoding.



When it comes to battery life, up to 17 hours of wireless internet ...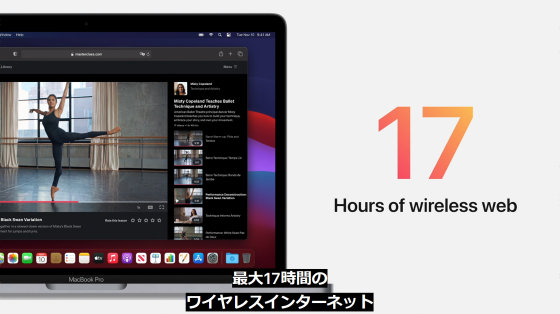 Up to 20 hours of video playback is possible.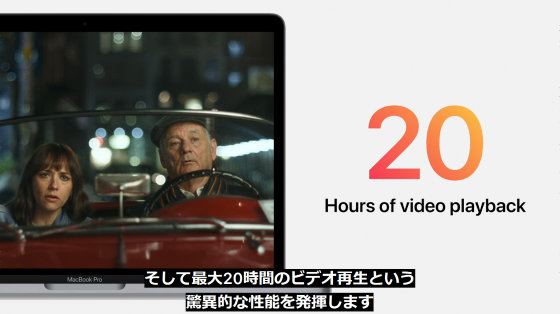 Also equipped with a studio quality microphone.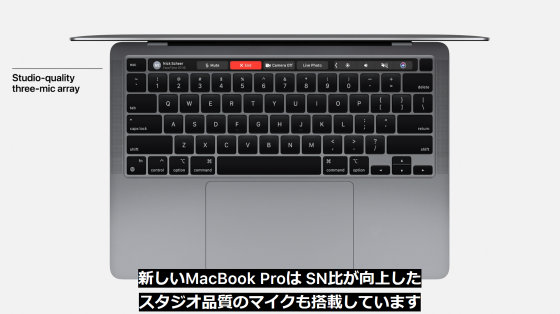 This makes the audio very clear for both FaceTime calls and vocal track recordings.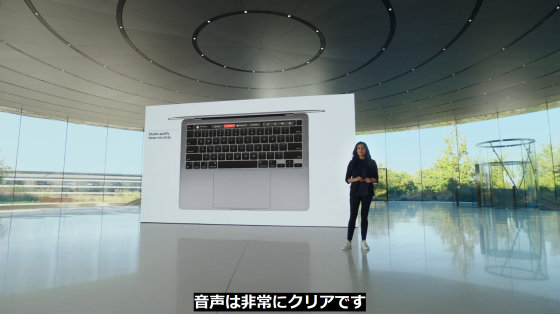 M1's advanced camera ISP allows users to connect with colleagues through video calls with higher contrast and sharper details, even in low-brightness areas.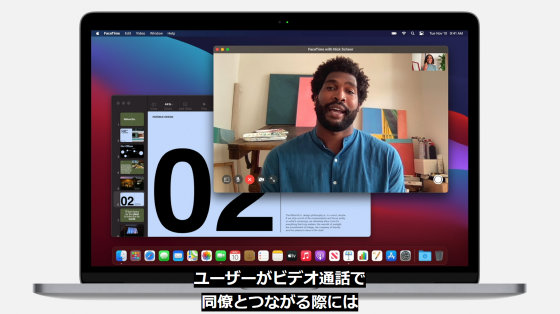 With Big Sur and Secure Enclave, high security features such as activation lock will protect your Mac in the event of loss or theft.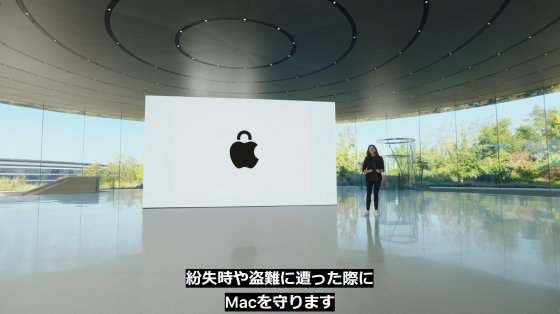 The new MacBook Pro features two USB 4-enabled Thunderbolt ports, allowing you to connect to an unprecedented number of peripherals.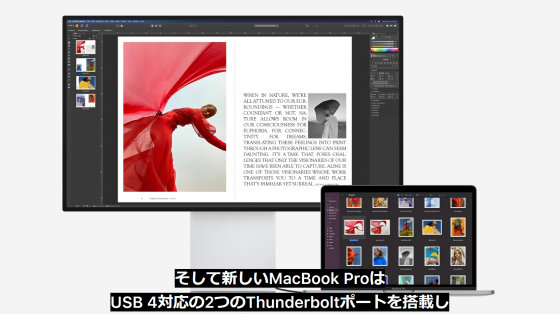 It also includes Pro Display XDR with full 6K resolution.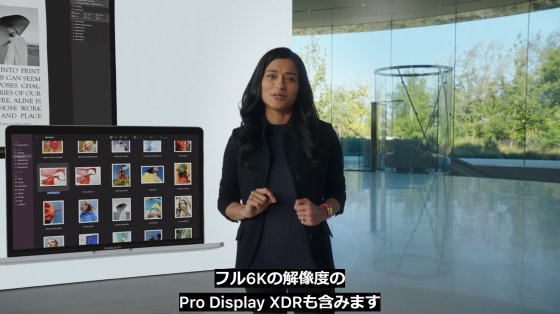 The price of the new MacBook Pro remains at just $ 1299. The selling price in Japan is from 134,800 yen excluding tax.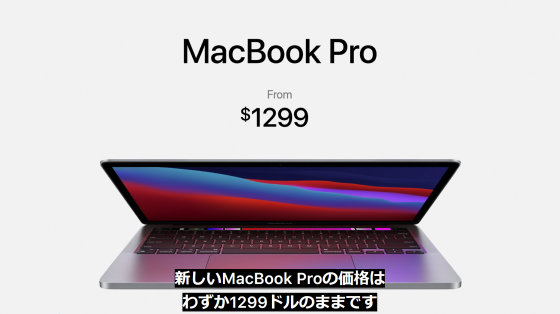 Educational is only $ 1199 (about 126,000 yen). In Japan, it starts from 123,800 yen excluding tax.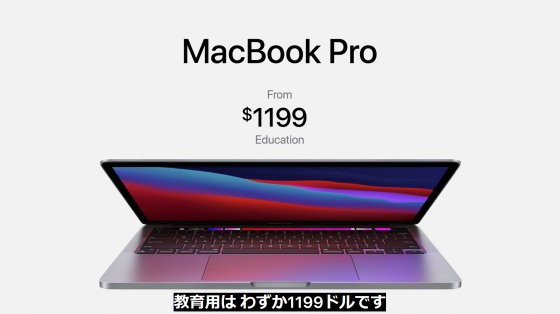 John Ternus, Vice President of Hardware Engineering, is back again. 'I'm very excited about the new Mac mini, MacBook Air and MacBook Pro.'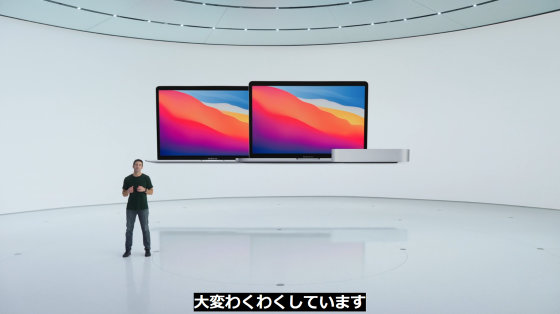 These systems have up to 3.5 times faster CPU processing power ...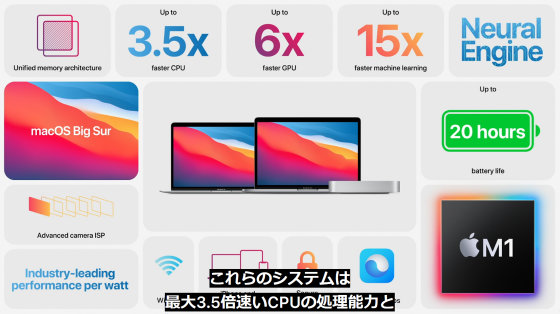 It provides up to 6 times faster GPU processing power.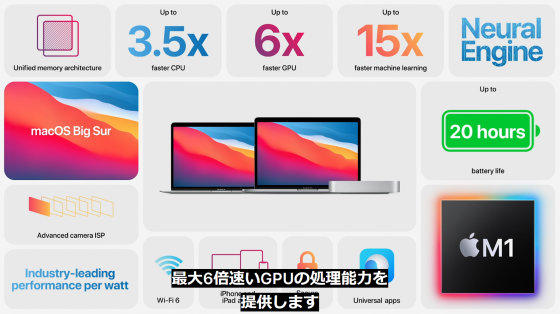 This is the biggest intergenerational enhancement and brings many of the best features from the iPad and iPhone to the Mac, including instant wakeups, longer battery life, and ML acceleration up to 15 times faster than ever before. ..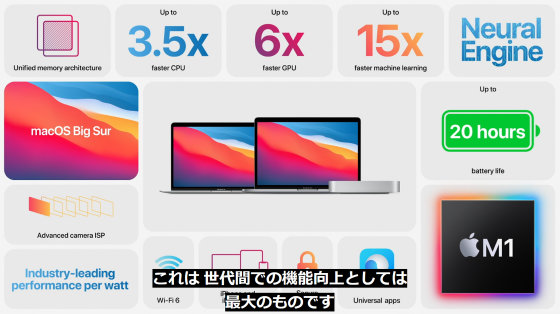 It also achieves the highest security in the industry.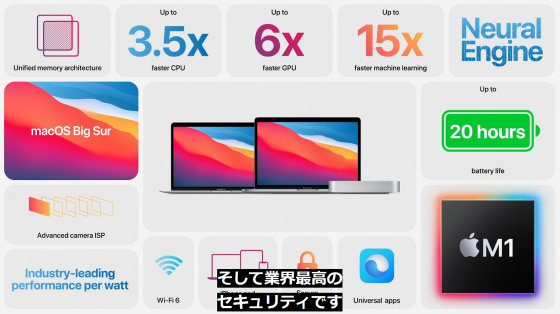 Built on a common architecture, the new Mac has access to the world's largest and most vibrant software ecosystem.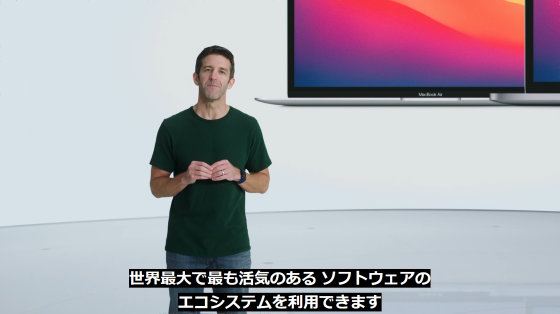 In addition, these products have set a goal of reducing carbon to net zero. 'The cleanest energy is not to use energy,' Apple said, saying that energy consumption when actively using products equipped with M1 chips will be reduced by up to 60%.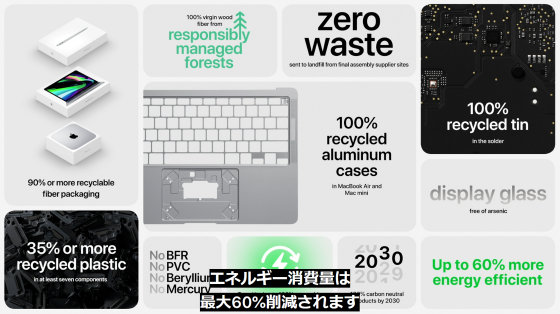 'There's still a lot to do, but we're excited about the progress to date.'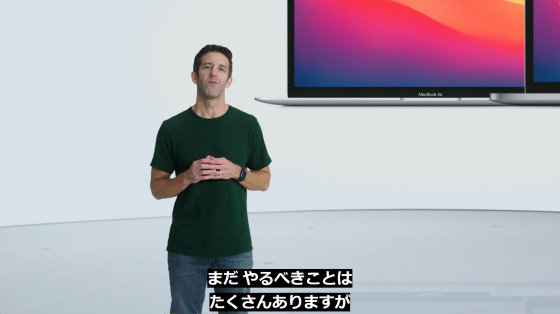 The new MacBook Air, Mac mini, and MacBook Pro will be available for order starting Wednesday, November 11th.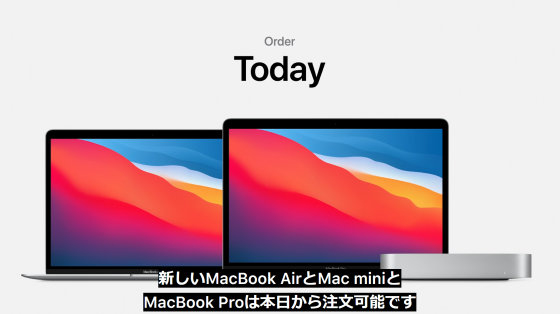 And all products will be on sale next week.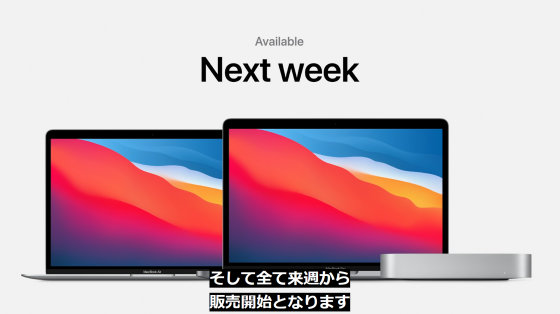 Big Sur will be available from Thursday, November 12th.



The new system with M1 joins other Mac product lines, including several products announced over the past year.



The move to Apple Silicon, which enables previously unattainable performance and features, is expected to have a significant impact on the Mac, and the migration process will take years.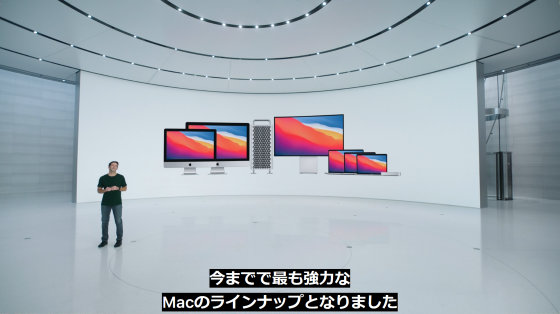 To Cook CEO again.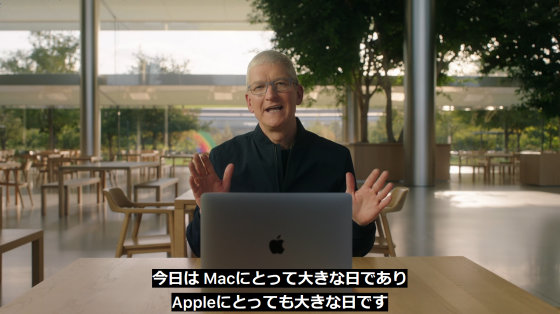 'The M1 chip is the most powerful chip we've ever made. It makes your Mac faster, offers a lot of new features with exceptional battery life, and allows you to run more software on your Mac than ever before. To '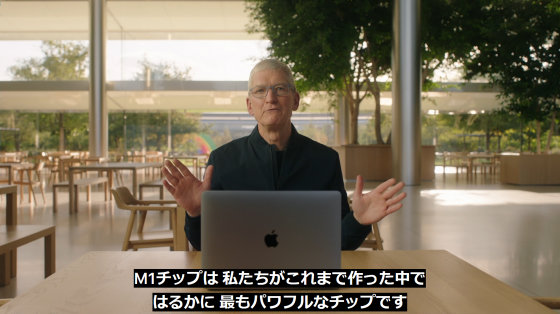 'That's exactly why we're migrating Macs to Apple Silicon.'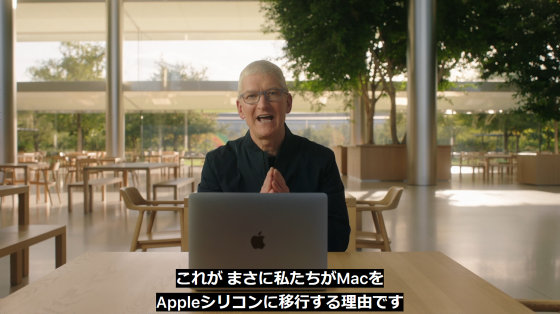 'Apple's mission is to create products that play a meaningful role in people's lives.'



'2020 has been an unprecedented year in many ways.' 'We are proud of the team and their work to deliver such a wonderful product in such a difficult time.'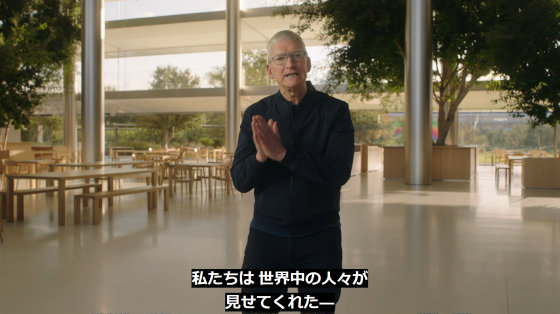 'Thank you for watching. Please stay safe and healthy.'