Apple announces ``Apple Silicon'' migrating to proprietary processor on Mac, iPhone & iPad application is also available on Mac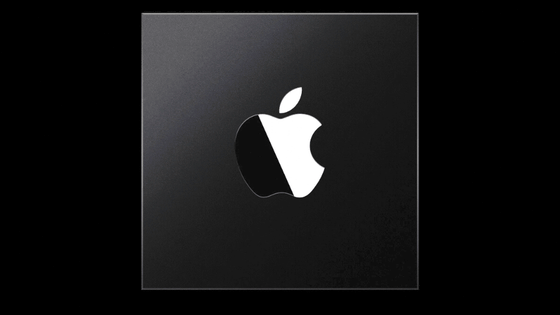 In the WWDC 2020 , Apple plans to adopt a proprietary processor for the next-generation Mac, just as Apple has adopted a proprietary processor for the iPhone and iPad. Tim Cook said, 'It's going to be a historic day,' and next-generation Macs that employ proprietary silicon will be able to run iPhone and iPad apps almost without modification.

Apple announces Mac transition to Apple silicon-Apple
https://www.apple.com/newsroom/2020/06/apple-announces-mac-transition-to-apple-silicon/

WWDC Special Event Keynote — June 22, 2020 – Apple-YouTube


The Mac has undergone changes to stay on the cutting edge of personal computers.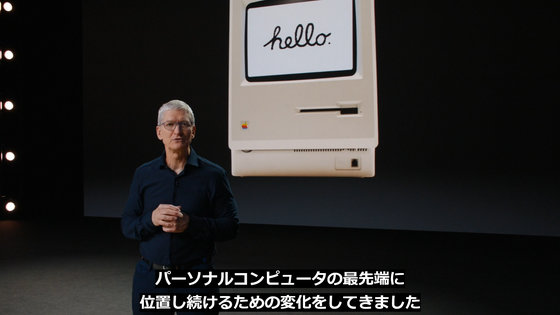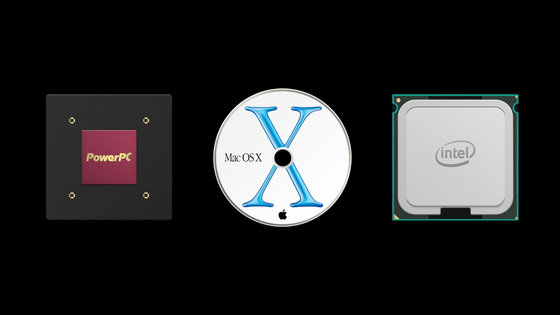 And the new change on the Mac will be the introduction of Apple Silicon.



At Apple, the integration of hardware and software has been the basis, but the Mac will finally have its own processor.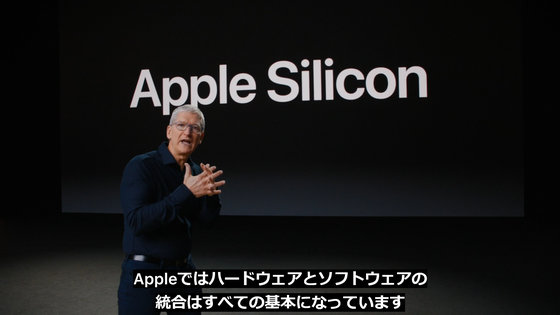 Apple has been developing its own silicon for over a decade. It features a scalable architecture designed for Apple products and boasts industry-leading features and performance per watt. He will explain how the past achievements can be brought to the Mac in the future.

The start of Apple's proprietary silicon was the iPhone. For the iPhone, which needed performance and performance that seemed impossible for a small size, Apple developed its own silicon focusing on increasing performance per watt. Apple's proprietary silicon, the A-chip, has pushed the limits of technology through successive generations and has developed industry-leading features while improving performance and thermal efficiency.



The A-chip has improved performance in a complex design that spans 10 generations.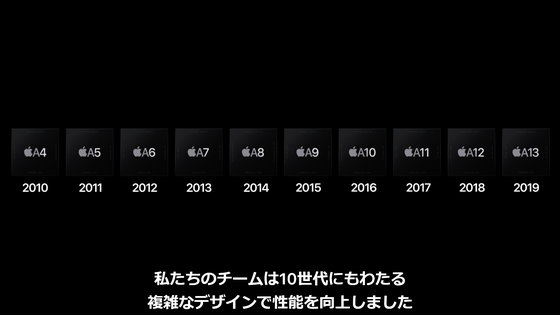 And the CPU performance of iPhone has grown to 100 times. It is ahead of any other device in the industry.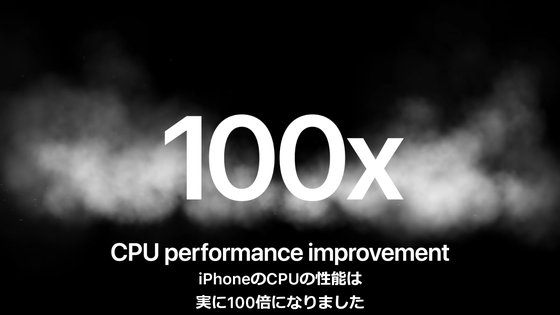 Apple is also developing its own processor for the iPad. The iPhone chip was able to drive most iPads, but it seemed necessary to develop its own custom chip to support Retina displays. Therefore, we started to design the optimum and high-performance chip for the iPad.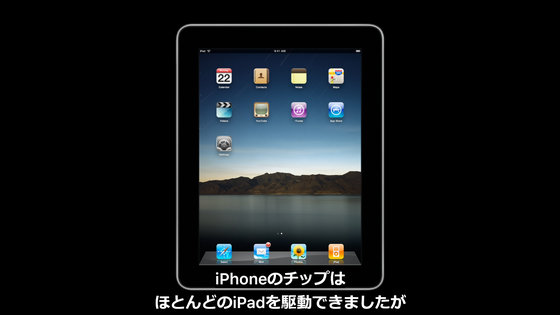 And the SoC line for iPad including A5X was born. We've expanded the GPU and memory subsystem to deliver twice the graphics of the iPhone, making the iPad's graphics unmatched.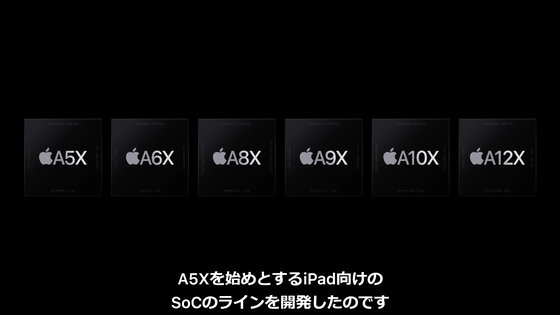 Compared to the original iPad, the latest iPad Pro has 1000 times better graphics performance in just 10 years. This is why the iPad Pro runs faster than most laptop PCs.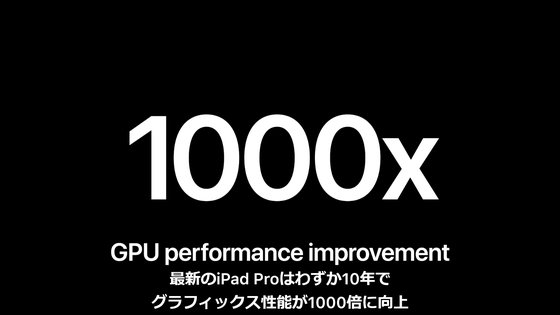 These are the very reasons why Apple develops its own processor for Mac.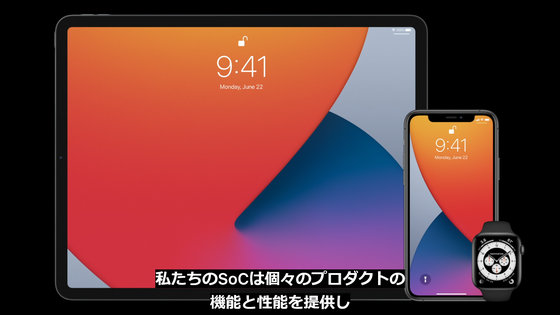 In addition, Apple has succeeded in developing a dedicated low-power chip on the Apple Watch by optimizing the SoC architecture to the device requirements. We are proud that Apple's SoC provides the function and performance of each product and makes each one the best in the industry.

Taken together, all three of these products mean that Apple has shipped more than 2 billion processors in 10 years.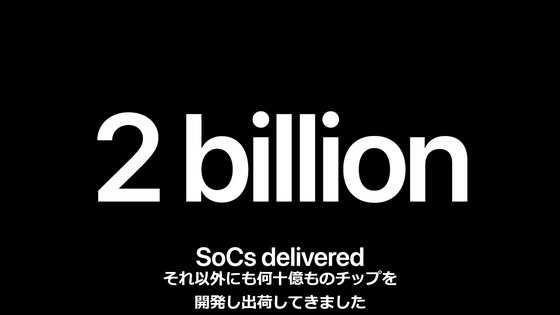 Applying all this know-how to your Mac will dramatically improve your Mac's performance.

Power is the key to performance. All current systems are limited by power consumption and heat generation. Desktops have high performance but consume power. On the other hand, notebook PCs have the drawback of lowering performance due to the trade-off between low power consumption. High performance requires power, but Apple's proprietary processor is expected to deliver high performance at low power.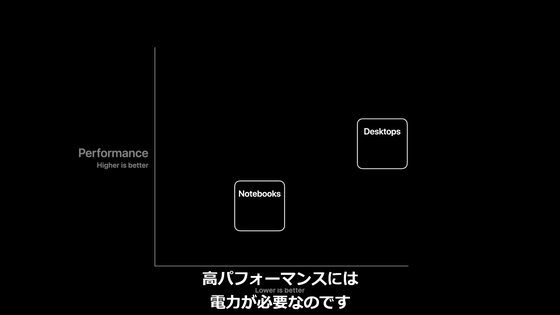 Leveraging Apple's experience in developing the world's most energy-efficient chips, Macs consume less power and deliver higher levels of performance. For that reason, the Mac will move to a proprietary SoC.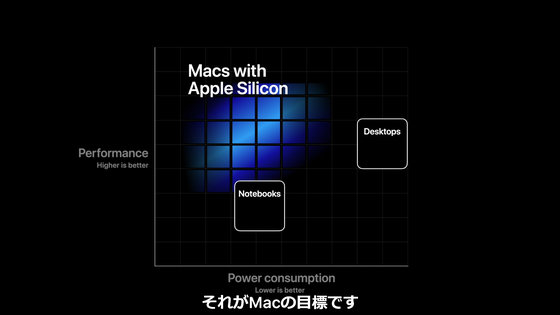 Innovate your Mac by integrating Apple proprietary technology and software. Unique power management improves performance and battery life, and Secure Enclave delivers advanced security. High-performance GPU realizes high graphics performance.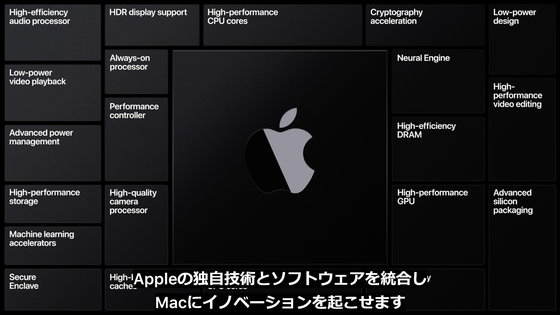 We aim to bring these capabilities to all Macs and optimize professional applications and games. In addition, the Neural Engine makes the Mac a machine learning platform. By applying other proprietary technologies such as video, display, and image processing, Mac performance can be improved to an unprecedented level.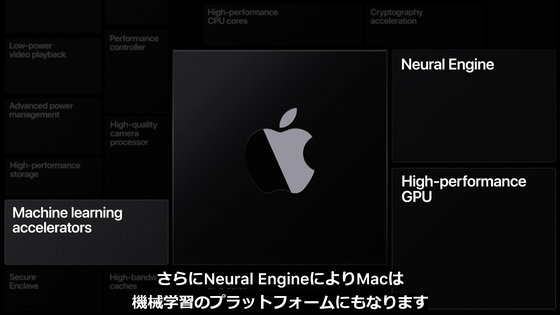 For that purpose, we will first develop the SoC for Mac. Then it brings great technology to your Mac, just like your iPhone, iPad or Apple Watch. Providing unique functions and high performance, all products have a common architecture. That would make it easier for developers to develop software on the Apple ecosystem. Ultimately, a uniquely designed SoC can make a Mac a better product.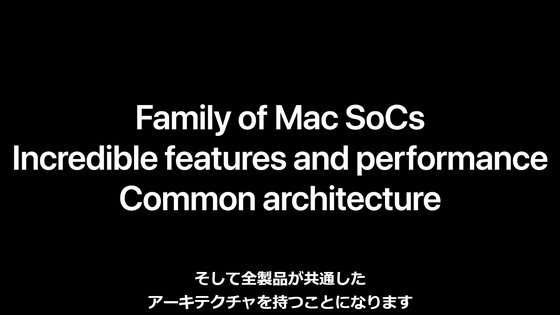 Apple's strength lies in the integration of silicon and software, and Apple Silicon's goal is to bring that to the Mac.

The next macOS 'Big Sur' will natively support Apple Silicon.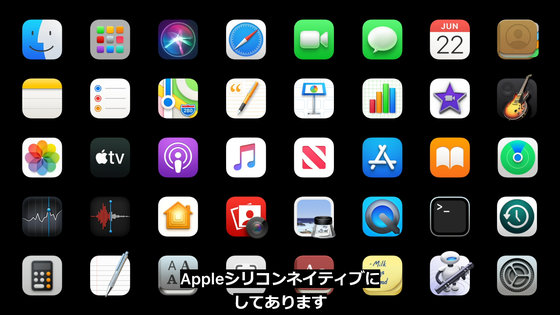 High-performance apps such as Final Cut Pro and Logic Pro also work as native applications.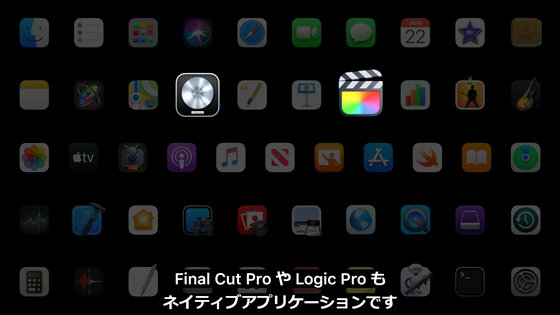 In addition, the new version of Xcode has the tools needed to optimize for Apple Silicon.



You can open a project and optimize your application within days.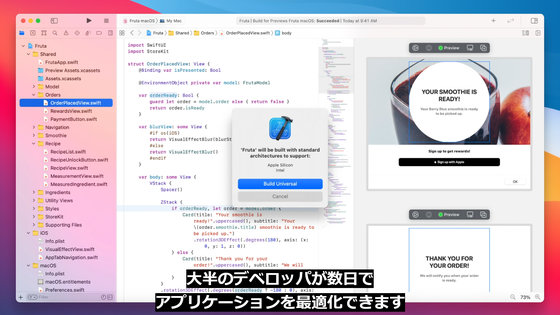 In addition, Universal 2 is being developed as a binary for compatibility between Intel-based Macs and Macs with Apple Silicon.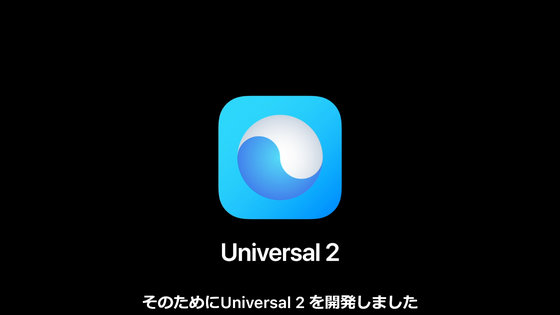 There are also third parties, such as Microsoft and Adobe, who are already optimizing for Apple Silicon.



The Mac mini used for the macOS Big Sur demonstration was equipped with the ARM architecture SoC, Apple A12Z Bionic, which is installed in the iPad Pro.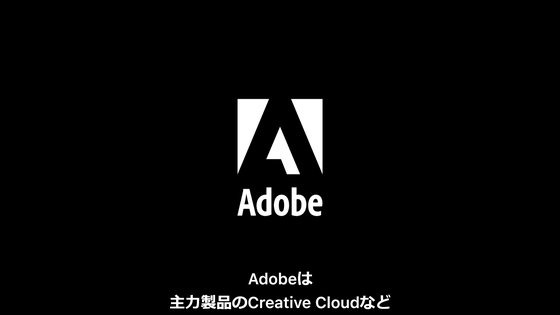 Word actually runs as a native application on Apple A12Z Bionic.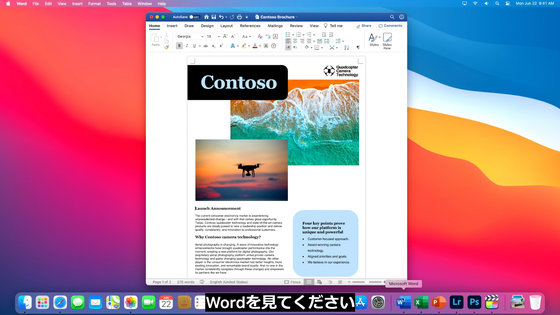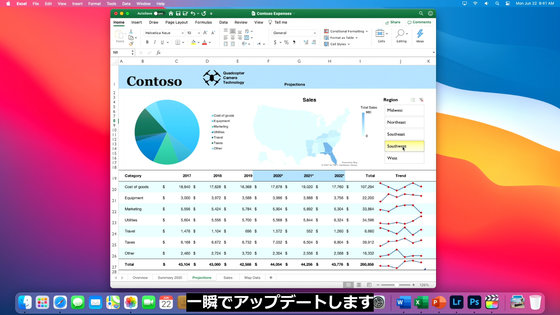 Apple is also working closely with Adobe...



Creative Cloud is already optimized for Mac with Apple Silicon.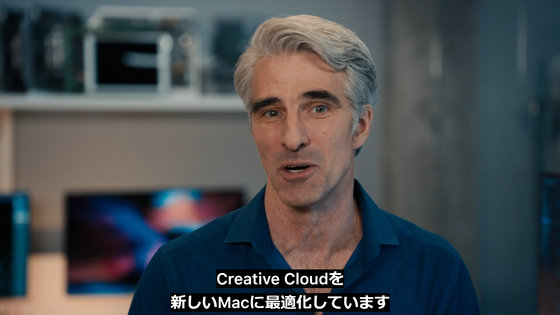 Photoshop also works natively with Apple A12Z Bionic.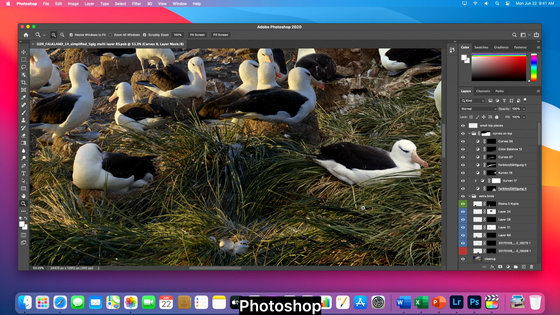 In addition, Final Cut Pro runs on Apple Silicon.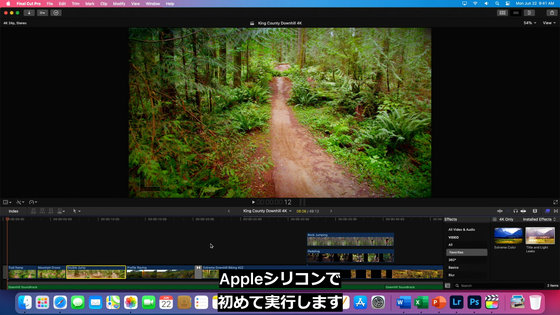 Everything works very smoothly on Apple A12Z Bionic.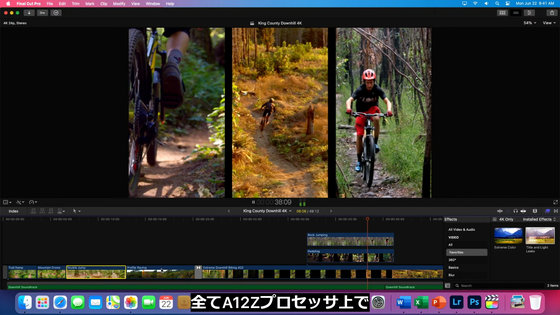 By adopting Apple Silicon on Mac. The same code can be used on Mac/iPad/iPhone.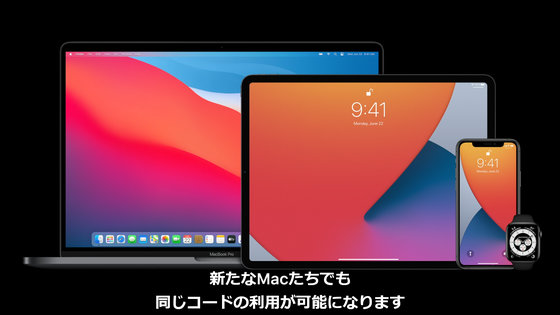 Also, Rosetta 2 is installed on macOS Big Sur. This automatically allows existing applications to work on Macs with Apple Silicon.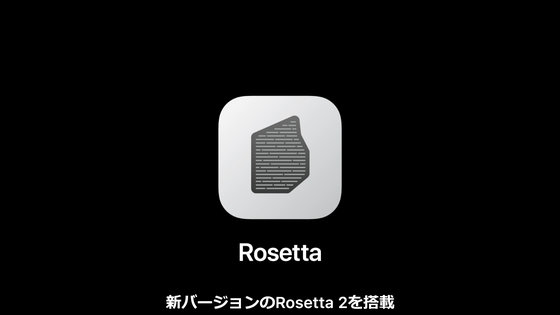 Also compatible with JIT compilers and Java code browsers. It is said that the user can use it without being aware of it and the performance is outstanding.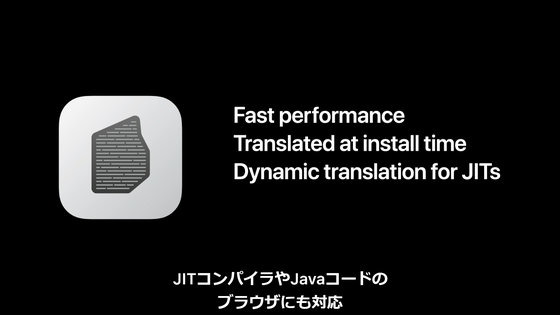 In addition, new virtualization technology has been introduced.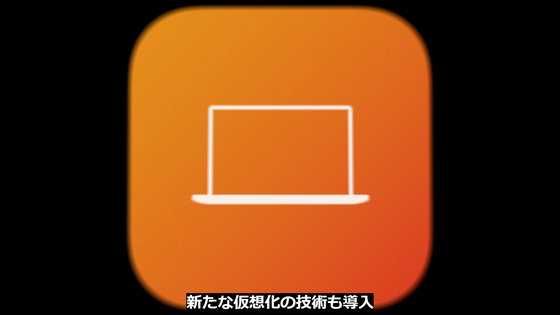 As a result, macOS Big Sur becomes a system that runs various environments and various applications.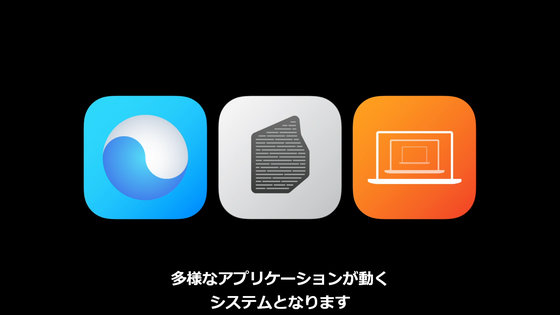 Actually operating iPad or iPhone application directly on Mac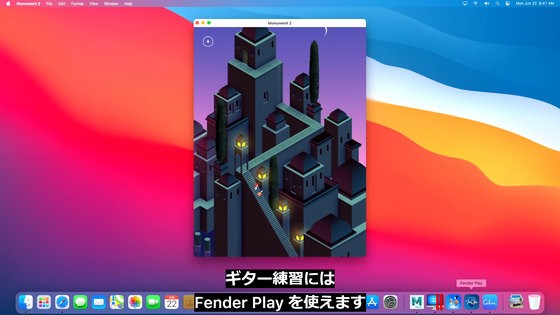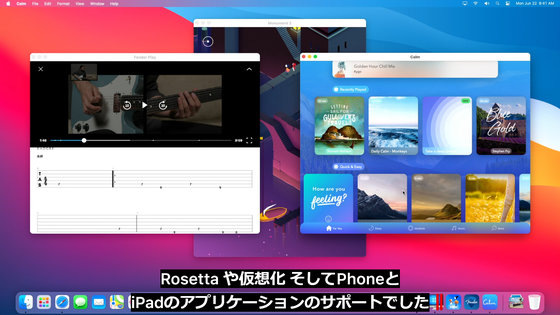 Participating in the Quick Start Program will deliver A12Z Bionic, RAM16GB, 512GB SSD storage, developer beta version of macOS Biig Sur, and Mac mini with XCode to developers.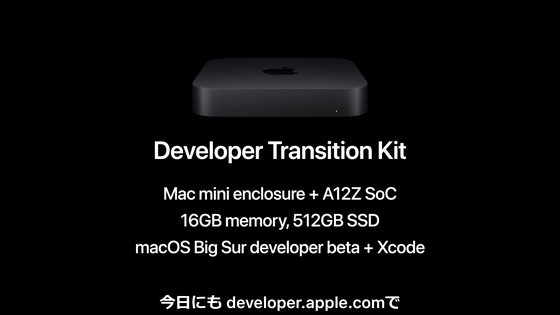 Also, the first Mac with Apple Silicon will be shipped by the end of 2020.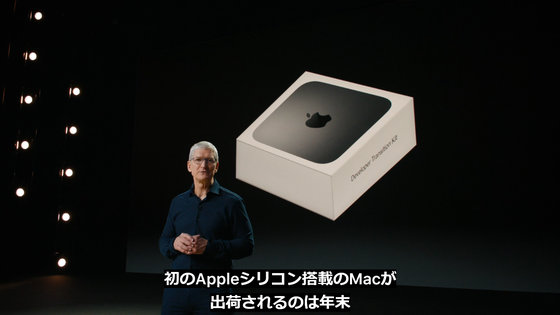 According to Cook, two years are expected to be fully migrated to Apple Silicon.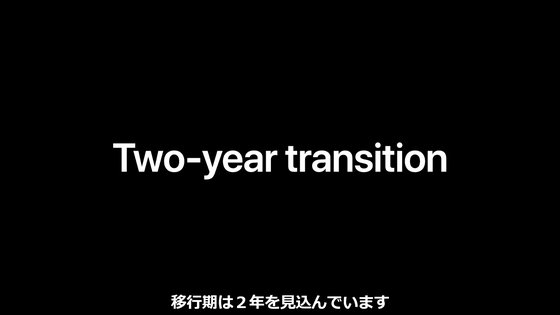 In addition, support for Macs with Intel processors and OS updates continue, with plans to release new Intel Macs in the future.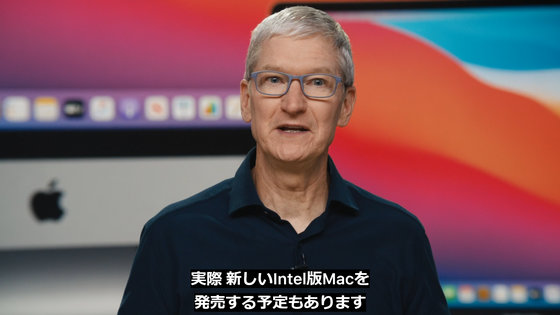 The developer beta version of each OS will be released on June 23, 2020. A public beta version including watchOS will be distributed in July 2020. Other software will be released in the fall of 2020.