Facebook's profits increased significantly despite the boycott of advertising, but there is also a view that good results will not last long and there will be a big reaction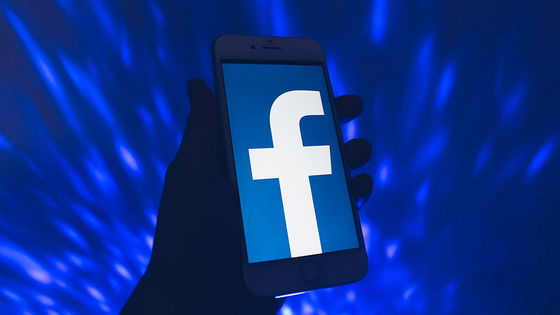 by
Stock Catalog
Facebook reported on October 29, 2020, the results for the third quarter of 2020 (July-September). According to Facebook, revenues in the third quarter of 2020 were very strong, up 22% year-on-year, but due to the temporary effect of the new coronavirus infection (COVID-19). For some reason, 2021 is expected to face a severe backlash.
Facebook --Facebook Reports Third Quarter 2020 Results
https://investor.fb.com/investor-news/press-release-details/2020/Facebook-Reports-Third-Quarter-2020-Results/default.aspx
Facebook Q3 earnings: Revenue grows 22%, but its pandemic user bounce fades Pandemic user growth fades --CNN
https://edition.cnn.com/2020/10/29/tech/facebook-earnings/index.html
Facebook anticipates tougher 2021 even as pandemic boosts ad revenue | Reuters
https://www.reuters.com/article/us-facebook-results-idUSKBN27E3DL
Facebook weathers ad boycott and messy election season to report massive growth --The Verge
https://www.theverge.com/2020/10/29/21540820/facebook-q3-2020-earnings-ad-boycott-2020-election-growth-revenue
Below is a summary of the financial results for the third quarter of 2020 announced by Facebook on October 29. Sales for the quarter were $ 21.47 billion, an increase of 22% year-on-year. As a result, net income increased 29% year-on-year to $ 7.85 billion (approximately ¥ 820,996,170,000). Facebook has long been pointed out that
it is
'
increasing revenue despite the boycott of advertising by many companies
,' and this financial statement reaffirms that.



In addition, Facebook had an average of 1.82 billion
daily active users (DAU)
of SNS in September 2020, and 2.74 billion
monthly active users (MAU)
as of the end of September, both of which were 12% of the previous year. We are reporting an increase.
'Advertising revenue in the fourth quarter of 2020 is expected to outpace the growth rate of this report, driven by strong advertising demand due to the impact of the holiday season,' Facebook said in a report. We believe that the favorable order status of
Oculus Quest 2
will also benefit other earnings, 'he said, saying that the business performance will continue to be strong in the next fiscal year.
'Facebook's sales growth of 22% exceeded analysts' expectation of'up 12% year-on-year',' Reuters said in a statement about the successful results. .. 'Globally, Facebook has a rosy future in terms of both performance and user growth,' CNN said.
On the other hand, there is also a prospect that there will be a severe reaction to the 2021 results. Facebook said, 'We continue to face significant uncertainty towards 2021. The pandemic is accelerating the transition from offline to online, and we believe the growth in advertising demand is the result. Given that online commerce is our largest advertising space, a change in this trend could have a headwind on advertising revenue growth in 2021. '

by Book Catalog

In 2021, the revision of the privacy policy of iOS 14 is expected to drastically reduce advertising revenue, and the tightening of regulations is expected to cause headwinds.

Regarding Facebook's future growth, IT news site The Verge said, 'The headache for Facebook is growth in the United States. This quarter, compared to the previous quarter, the US DAU was 198 million to 196,600. It has decreased to 10,000 people. ' Facebook also acknowledges in its report that the number of users in North America will continue to level off or decline in the fourth quarter of 2020.

Debra Aho Williamson, chief analyst at eMarketer, told Reuters that 'Facebook's commitment to reach a wide range of consumers despite having content moderation issues is advertising. Reliable to the Lord, the tide is likely to change in 2021. From now on, more advertisers will be more dependent on Facebook and ask themselves if Facebook is a safe environment for the brand. Is expected. '