'PARM Cookies & Chocolate' tasting review with crispy cookie and rich raw chocolate added to 'Palm' with smooth chocolate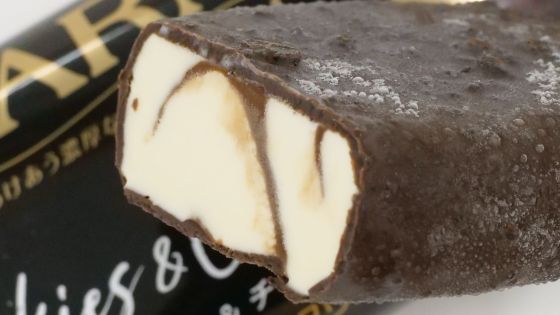 Wrapped vanilla ice a good chocolate of Doke mouth of smooth mouthfeel '
PARM (Palm)
in', has appeared
'PARM (Palm) Cookies & Chocolate'
for a limited period from October 5, 2020 (Monday) .. Palm cookie & chocolate is topped with cocoa cookie with a crunchy texture on smooth palm chocolate, and it is said that the ice cream contains a soft raw chocolate sauce even if frozen. It was the first attempt in history to add a 'crispy texture' to Palm, so I ate it and checked it.
'PARM Cookies & Chocolate' will be on sale nationwide from October 5th (Monday) | News Release | Morinaga Milk Industry Co., Ltd.
https://www.morinagamilk.co.jp/release/newsentry-3475.html
The package of 'PARM cookie & chocolate' looks like this. Gold letters on a black background give it a luxurious feel.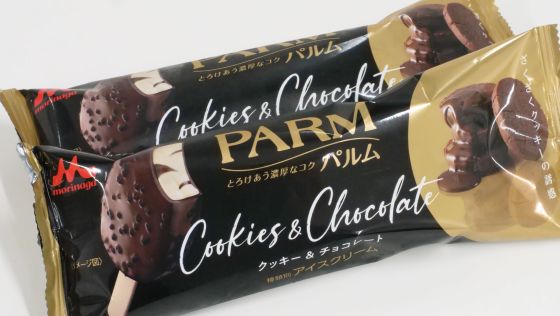 On the right side of the package, a cookie that seems to be crunchy is drawn as an image diagram.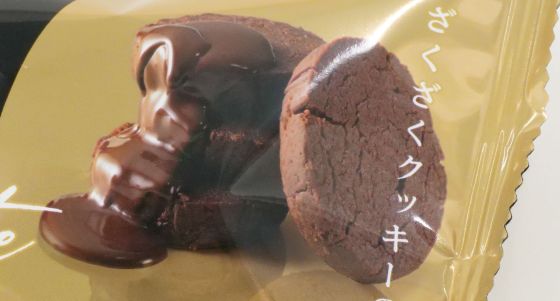 By type, it is ice cream, and you can see that it contains raw chocolate and cookies.



The calorie is 234 kcal per 80 ml.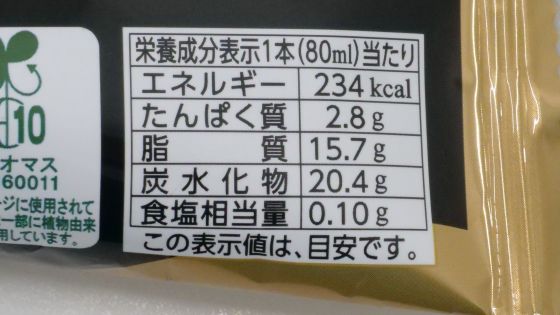 If you take it out and take a look, you can see that the cocoa cookie cookie is topped on the surface. A rugged look that is far from the usual smooth and smooth chocolate of Palm.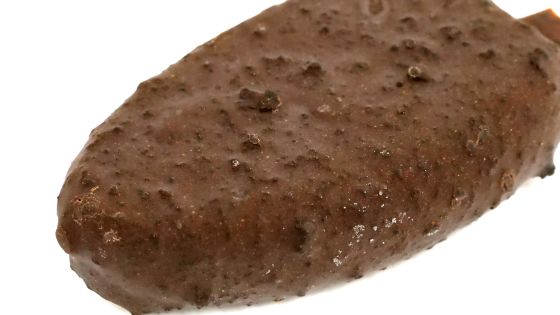 The cross section with the kitchen knife looks like this. Raw chocolate ice cream is kneaded into vanilla ice cream.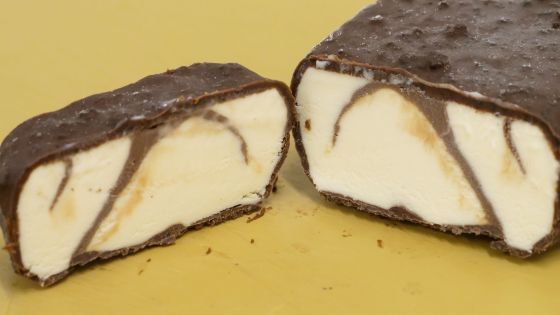 When you try it, you can feel the crunchy texture of the cocoa cookie and the smooth texture of chocolate, which is a characteristic of Palm. Furthermore, by adding the thick texture of raw chocolate, the smoothness is at the same level as usual palm. The balance is such that you can feel both the crunchy texture of cocoa cookies and the smooth texture that is typical of PARM, and the ice cream is finished with a palm-like texture that is different from the past.



'PARM Cookies & Chocolate' will be on sale for a limited time from October 5, 2020 (Monday), and the suggested retail price is 180 yen (excluding tax).