Tesla Model 3 in-car camera reveals attempting to detect 'driver behavior'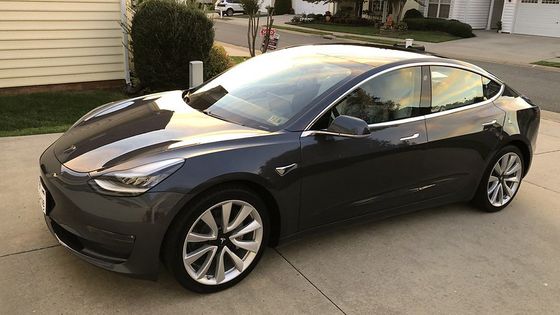 by Mike Fonseca

The rear-view mirrors of Tesla's EV cars ' Model 3 ' and ' Model Y ' are equipped with cameras that can take pictures of the inside of the car. New research reveals that the camera, which was inactive at the time of the Model 3 and Model Y releases, was designed to detect 'driver behavior.'

Tesla hacker reveals what driver-facing camera is looking for --Electrek
https://electrek.co/2020/10/04/tesla-hacker-driver-facing-camera-looking-for/

Tesla Model 3's driver-facing camera'does more than just monitor passengers' | ZDNet
https://www.zdnet.com/article/tesla-model-3s-driver-facing-camera-does-more-than-just-monitor-passengers/

Tesla camera hack shows how your EV might monitor driving habits | Engadget
https://www.engadget.com/tesla-driver-camera-hack-210152691.html

In recent years, it is not uncommon for cars to be equipped with a camera outside the car so that the position of the driver's blind spot can be checked on the monitor inside the car, but the in-vehicle camera installed in the rearview mirror of Model 3 and Model Y can capture the inside of the car. It is arranged. From the beginning, this camera has been in the spotlight, and it was speculated that it could be used when deploying Level 3 or higher autonomous driving and ride-sharing services.

Is the mysterious camera that shoots the driver in the Tesla Model 3 car for level 3 or higher autonomous driving and ride sharing network 'Tesla Network' --GIGAZINE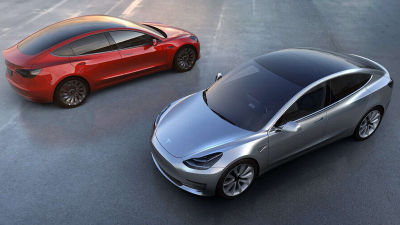 In April 2020, CEO Elon Musk sent a positive reply on Twitter to the speculation that it might be used to support the unmanned taxi business with fully autonomous vehicles. It was.

Correct

— Elon Musk (@elonmusk) April 12, 2020


Tesla's in-car camera, which has been unused for nearly three years since its release, has finally begun to be used with the June 2020 update.

Tesla releases new software update with bunch of new features --Electrek
https://electrek.co/2020/06/18/tesl-software-update-2020-24-new-features-camera/



In the release notes, Tesla said, 'Help Tesla continue to develop safer cars by sharing camera data from your car. With this update, the built-in cabin above the back mirror You can enable the camera. When you enable the camera, Tesla will automatically take images and short video clips just before a collision or dangerous event, allowing engineers to develop future safety and enhancements. I will do it, 'he said, claiming that the camera can help improve the accident prevention function. Also, for privacy protection, images and videos taken with the camera cannot be linked to a specific driver.

Meanwhile, Twitter user green (@greentheonly), who is investigating Tesla-related software, said he discovered an event that Tesla's in-car camera was trying to detect. According to Mr. green, 'darkness', 'closed eyes', 'closed eyes', 'raised eyes', 'lowered head', 'looking left', 'looking right' It seems that Tesla's camera is trying to detect behavior such as 'using a mobile phone'.

In case you were wondering what does the selfie camera in model 3 currently try to detect:
BLINDED
DARK
EYES_CLOSED
EYES_DOWN
EYES_NOMINAL
EYES_UP
HEAD_DOWN
HEAD_TRUNC
LOOKING_LEFT
LOOKING_RIGHT
PHONE_USE
SUNGLASSES_EYES_LIKELY_NOMINAL
SUNGLASSES_LIKELY_EYES_DOWN

— Green (@greentheonly) October 4, 2020


It is not only Tesla that is trying to monitor the driver, but General Motors ' driving support system ' Supercruise ' has already detected whether the driver's line of sight is directed forward. It has been pointed out that Tesla's monitoring of the behavior of drivers using the autonomous driving function will further enhance the safety of autonomous driving.


in Ride, Posted by log1h_ik