Apple sues a recycler who has illegally resold over 100,000 Apple devices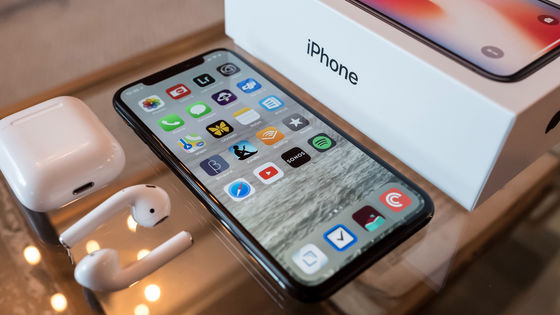 Apple has sued Geep, a Canadian electronics recycler who has illegally resold devices such as the iPhone, iPad, and Apple Watch.

Apple sues Ontario electronics recycling firm, claiming it stole nearly 100,000 products for resale --The Logic

https://thelogic.co/news/exclusive/apple-sues-ontario-electronics-recycling-firm-claiming-it-stole-nearly-100000-products-for-resale/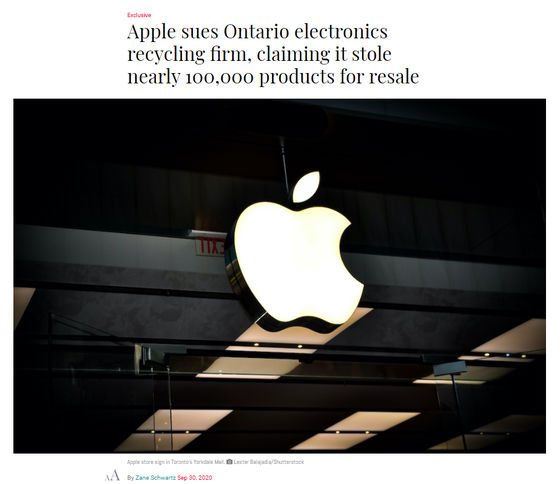 Apple catches electronics recycler illegally reselling over 100,000 iPhones, iPads, Apple Watches --9to5Mac
https://9to5mac.com/2020/10/01/apple-catches-electronics-recycler-illegally-reselling-over-100000-iphones-ipads-apple-watches/
Geep has been sued by Apple for reselling a total of 103,845 terminals such as the iPhone, iPad, and Apple Watch that were to be disassembled and recycled for each part. Geep claims that this large-scale illegal resale was 'what three employees did' and did not know the reality, but according to Apple, it was Geep's illegal resale. He is a former executive.
Apple is asking Geep to pay C $ 31 million in addition to the profits from selling illegally resold devices. In addition, Geep will pay damages only when employees who have actually repeated illegal resale plead guilty.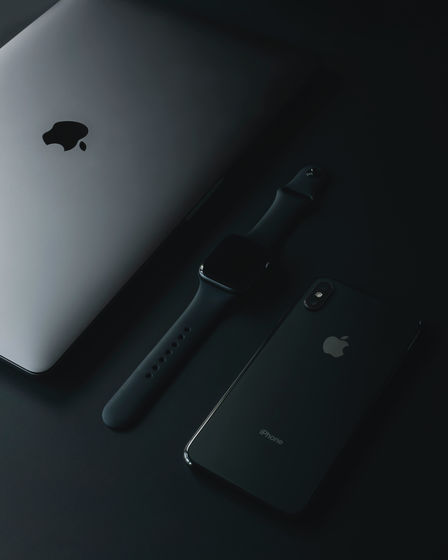 When Apple audited Geep's warehouse, it confirmed the serial number of the Apple device that was supposed to be recycled by Geep, and found that it was supposed to be disassembled into pieces and recycled for each part, but multiple networks He noticed that it was used under his career.

In addition, illegal resale was discovered only for iPhones that support mobile communication and some iPads / Apple Watches, and the resale status of Wi-Fi model iPads / Apple Watches that do not support mobile communication cannot be investigated. As a result, Apple claims that the number of devices actually resold illegally far exceeds 100,000.