Report that the contract content stricken by a third-party repair contractor with Apple is `` too unilateral ''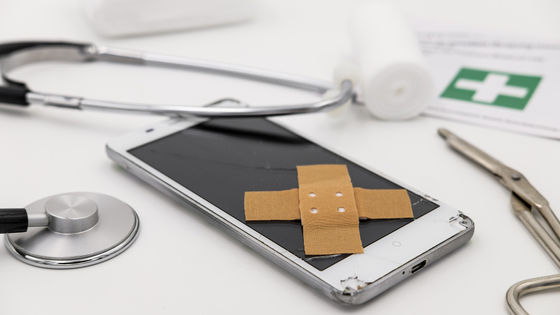 By
Bru-nO
Technology media Motherboard has signed a contract between Apple and a third-party repairer for a contract to supply genuine parts and repair tools. Motherboard, who scrutinized the agreement, states that 'a lawyer or a person who claims to have the right to repair contains a clause that says' crazy '.
Apple's Independent Repair Program Is Invasive to Shops and Their Customers, Contract Shows-VICE
https://www.vice.com/en_us/article/qjdjnv/apples-independent-repair-program-is-invasive-to-shops-and-their-customers-contract-shows
There has long been criticism that bringing Apple products to an Apple Authorized Service Provider (AASP) can result in surprisingly high repair costs. Apple has been accused of trying to deprive users of the `` right to repair '' by designing terminals so that it is difficult for users to repair products with their own hands, making disassembly and repair difficult Was.
Apple is trying to deprive users of the `` right to repair '' while increasing the repair price-gigazine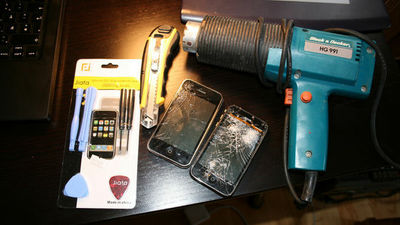 by
Morten Skogly
In response to such criticism, Apple launched the Independent Repair Provider Program in August 2019 to allow non-authorized repair providers to repair products such as iPhones and MacBooks. The independent repair provider program allows third-party repairers (IRPs) to perform repairs using genuine parts and repair tools supplied by Apple, saying, `` Apple is working toward the right to repair. Every step of the way. '
Apple also supplies regular parts & repair tools to third party repairers-gigazine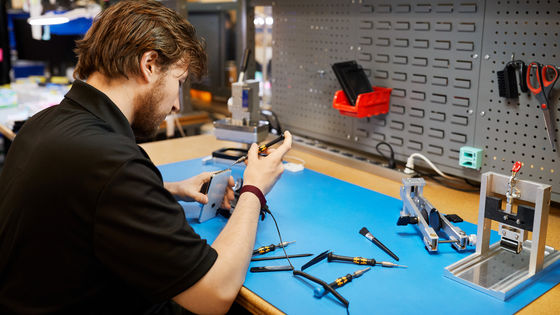 However, Motherboard, who obtained the Independent Repair Provider Program agreement, points out that there are a number of issues with the agreement. One of them is that IRP is strictly distinguished from AASP even after signing a contract. According to the contract, the IRP must clearly and clearly indicate that it is a 'third-party repairer' on both the storefront and on the website, stating that the customer is 'not contracting with AASP. I understand that I need to enter into a written contract that states, 'I agree that Apple does not guarantee this repair.'

The contract also states that repairs using 'prohibited parts' will not be permitted. Banned parts are counterfeit or counterfeit parts, and parts that violate Apple's intellectual property rights. Motherboard pointed out that the background of such contract clauses is the fact that 'counterfeit parts of the iPhone' are circulating on a large scale.

In addition, if an IRP receives a banned part, you will have to send the part to Apple at the expense of the IRP and cooperate with Apple's investigation of the banned part after the shipment. Even if they are not involved in the prohibited parts, Apple has the right to audit the IRP facility 'at any time', and this right will be maintained for 5 years after the termination of the contract. The audit clearly states that it also includes 'interviews with employees.'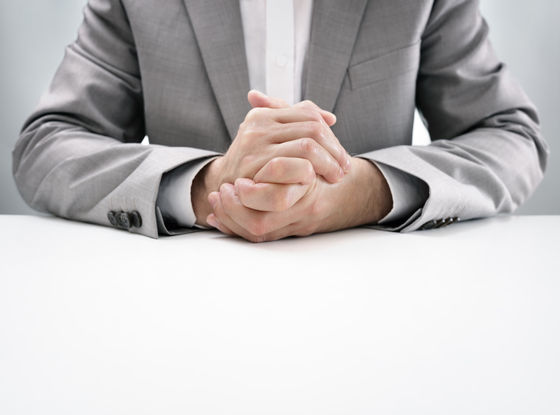 By
BrianAJackson
If Apple finds 'abnormality' in such an audit, the contract can impose severe penalties on the IRP side. If Apple determines that more than 2% of all repair transactions are related to `` prohibited parts '', the IRP side will be fined $ 1000 (about 110,000) for each transaction during the audit period, Apple will audit Apple reserves the right to charge the costs spent on.
Regarding the fact that parts that infringe on Apple's intellectual property rights are included in `` prohibited parts '', Kit Walsh, one of the electronic frontier foundation's advisory lawyers, said that Apple has widely extended intellectual property rights. He pointed out that the interpretation was notorious, and expressed concern that the agreement would give Apple enormous discretion, which would put the repair shop at significant operational risk.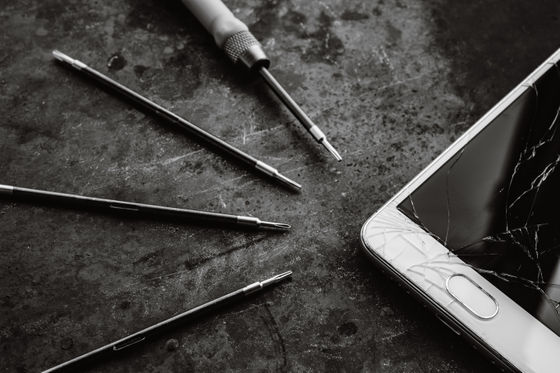 By KonstantinKolosov

In addition, IRP says that it is necessary to send Apple's personal information such as name, address, telephone number, email address etc. of the customer who made the repair to Apple. 'We've heard that personal information is irrelevant to the details of the repair and all customer information is sent to Apple,' said Pedro Ferrer, a smartphone repair business operator. You cannot confirm this agreement without accepting the confidentiality agreement, but Motherboard states that you obtained this agreement through your own route.

When Motherboard directly contacted Apple about the information in the contract it obtained, Apple did not object to the agreement being correct. Apple says, 'We provide repairers of all sizes with the genuine parts, repair methods, and repair tools needed to repair iPhones, giving customers more choices and opportunities for safe and reliable repairs. We promise to be able to provide it, 'she told Motherboard.

During the Federal Trade Commission's `` Right to Repair '' workshop in 2019, the Consumer Technology Association, which opposes the right to repair on behalf of more than 2,200 companies, including Apple, said that `` Apple's IRP program as such, consumers and 'already has a wide range of choices for repair recommendations have been.