Twitter's voice tweet function will support automatic transcription function and Android application by 2021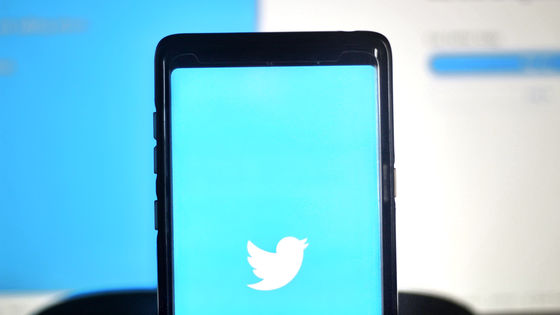 It was revealed that the voice tweet function provided by Twitter will support the automatic transcription function in early 2021, and will also support Android and the web version.

Making Twitter more accessible
https://blog.twitter.com/en_us/topics/company/2020/making-twitter-more-accessible.html


Transcription for audio and video is part of our larger plan to make Twitter accessible for everyone across all features, both existing and new. Https://t.co/c9LTPiE003 (2/2)

— Twitter Support (@TwitterSupport) September 29, 2020


Twitter introduced the voice tweet function in June 2020.

Added a new function to record and tweet up to 140 seconds of voice on Twitter --GIGAZINE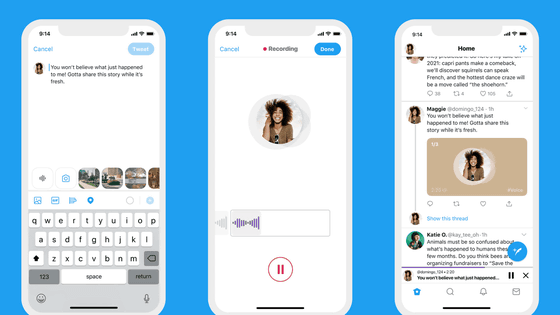 You can post the following tweets by using the voice tweet function.

Twitter just launched voice tweets. Here's some exclusive next-gen console news ???? pic.twitter.com/BI228UaSbH

— Tom Warren (@tomwarren) June 17, 2020


"With the introduction of the voice tweet feature, we realized that we still have a lot of work to do as a company, and Twitter is for the disabled community," said Kay von Beykpour, Twitter's product lead manager. We promised to provide new features to make it more comprehensive, 'he said, adding a new dedicated team to improve advocacy, including providing new accessibility tools. Has been announced.

Two new teams have been created to improve the accessibility of Twitter: the Accessibility Center for Excellence and the Experience Accessibility Team.

The Accessibility Center for Excellence is a team that improves accessibility in Twitter's office space and improves advocacy in the company's marketing and communication strategies. The Experience Accessibility Team is a team that seeks to improve accessibility for new and existing features within the product organization and works with the Accessibility Center for Excellence to improve accessibility throughout the product development lifecycle.

In addition, Twitter revealed that it has also started developing a function to automatically add transcription to audio data or movie data posted using the voice tweet function. The automatic transcription function will be implemented by the beginning of 2021. In addition, since the voice tweet function of Twitter is provided only for iOS apps at the time of article creation, it is revealed that the voice tweet function will be implemented in the Android application and browser version by 2021.

Same deal –– working on bringing this feature to web next year.

— Twitter Support (@TwitterSupport) September 30, 2020


In addition, Twitter will build a long-term roadmap foundation for a wide range of investments in improving accessibility for the service as a whole. Twitter also said it plans to partner with an external group to collect feedback from people with disabilities through interviews, remote usability surveys, and more over the next few months.

In addition, Twitter will deliver the latest accessibility-related information through a Twitter account called Twitter Accessibility (@ TwitterA11y).