Is Japan really a poor country?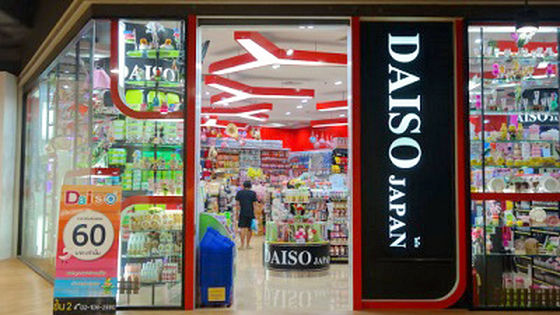 You may hear the phrase 'Japan has become poor'. Certainly, figures such as GDP per capita are sluggish. However, there is no country that is more cost effective than Japan. What does this phenomenon mean?

Hello, and around the world by bicycle
Shufuji Takuya @ Charida man
is. I'm an ordinary person who hasn't even attended college, let alone an economist. Still, I have visited the world in about 150 countries. Things that everyone uses will inevitably go down in price. The world is full of Chinese products. I don't think the impact of such Chinese products is the same in Japan, the United States and Europe.
◆ Disparity
In a globalized world economy, trade will bring wealth from developed to developing countries. Japan may have become poor, but the surrounding China and Southeast Asia have become rich. On the other hand, what about America and Europe compared to something? The news of immigrant caravans heading from Central America to the United States and immigrant ships heading from Africa to Europe may be due to the large disparity between developed and developing countries.
Rough highway in Honduras, Central America. It's not uncommon in developing countries, but the people who repaired these holes in the road and demanded money from passing cars were foreign.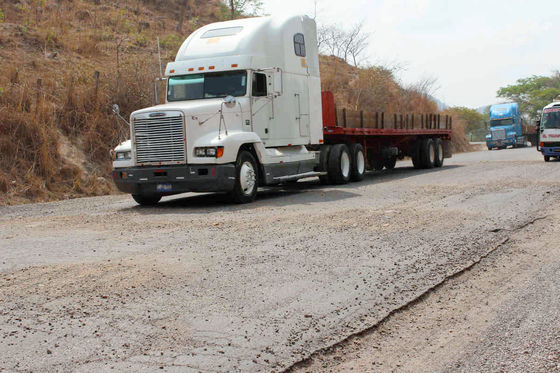 ◆ Trade
In a globalized world economy, trade equalizes the prices of all things. China has become a factory in the world. Bicycles Traveling around the world, I have picked up Chinese products all over the world. Comparing the products in 100-yen shops, developing countries are 'poor and cheap', and developed countries are 'poor and expensive'. Not many countries have the same quality and price as Japan.


The trick to conveniently use familiar items that can be obtained cheaply overseas --GIGAZINE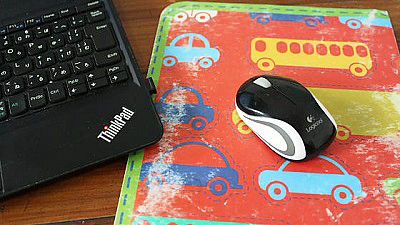 100-yen shops in Japan are almost at the bottom of prices. However, Japanese 100-yen shops that have expanded overseas are different. Even if it was the same product as Japan, it was more expensive than Japan. There is a 2 yuan (about 30 yen) shop in China. This is a low price and low quality. There was a one dollar (about 105 yen) shop in the United States. This is the same price to high price but low quality, good and same quality. The prices of foods that are mainly produced in-house are probably lower overseas, but I don't know of any stores that are as cost-effective as 100-yen shops in Japan, except for foods.

2 yuan shop in China.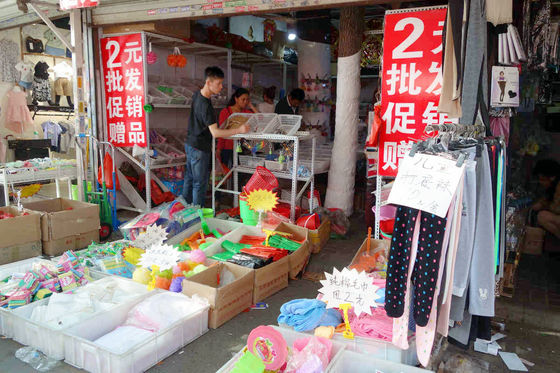 American $ 1 shop.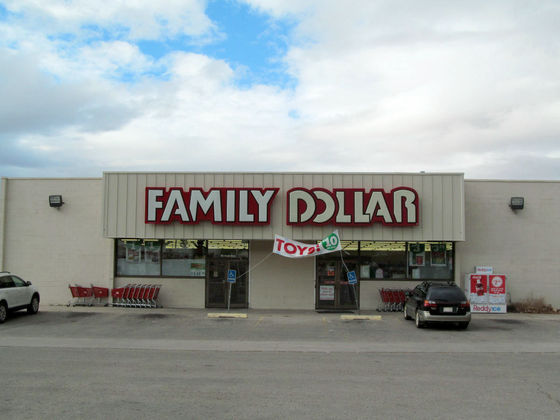 Not only foods from 100-yen shops, but also daily necessities, clothes, home appliances, furniture, sports, tools, and all kinds of things in Japan can be obtained at low prices. Japan in Heisei was an era of deflation. Japanese goods are cheaper. So has Japan become poorer? I do not think so.

In Japan in Heisei, factories have been relocated from Japan to overseas due to low labor costs. The economy of the country where the new factory is built will develop. In particular, China, which has become a factory in the world, has developed rapidly. The same is true for Southeast Asia. About 1.4 billion people in China, about 600 million people in Southeast Asia, and about 200 million people in Japan, South Korea, North Korea, and Taiwan. By simple calculation, the lives of about 2.2 billion people will be homogenized by economic globalization. It is a region that accounts for more than a quarter of the world's population. If you buy something in Japan at a 100-yen shop, home improvement store, or drug store, please check the country of manufacture. Low-priced products such as those made in China, Thailand, and Malaysia will be manufactured in the vicinity of Japan.

Folding container made in China for 500 yen.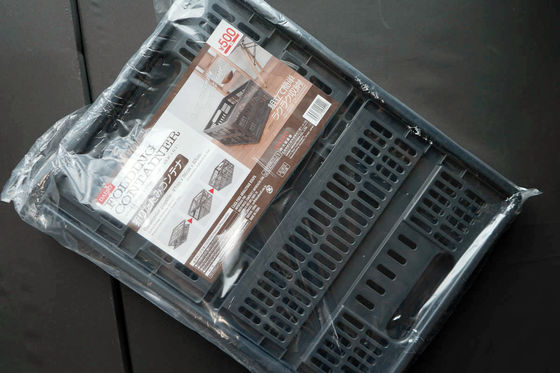 300 yen drawer case.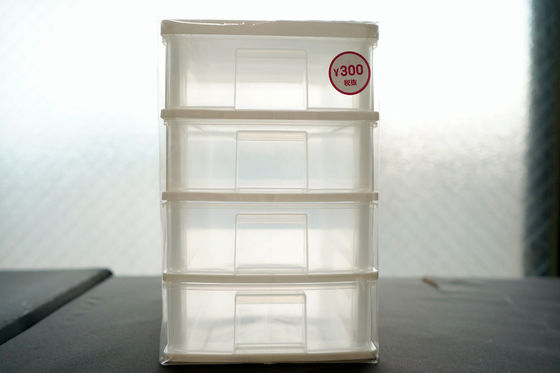 This was made in Thailand.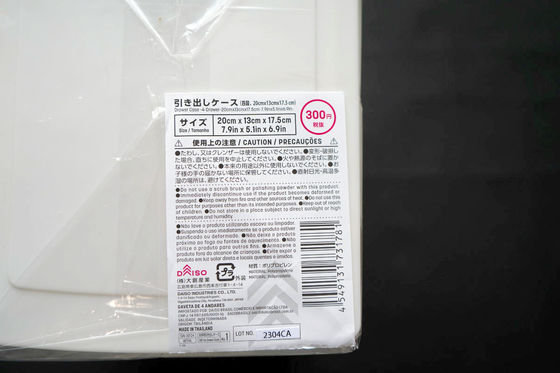 The 100 yen magnet pocket was made in Japan. I feel that the influence of Chinese products at 100-yen shops is less than in the past. As labor costs in China are increasing, the products of 100-yen shops are changing every moment.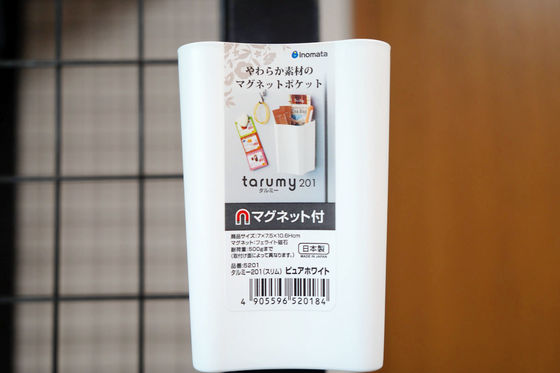 ◆ Transportation cost
US President Trump is putting more pressure on China, saying trade is imbalanced. If China exports Chinese products to the United States, it must cross the Pacific Ocean. Even in the United States, where transportation costs are higher than in Japan, Chinese products are being eliminated as a threat. However, for some reason, the US-China trade conflict is individual for Japanese people. Japan should be more influenced by Chinese products than the United States. I should be competing in worse conditions.

Due to the short distance, Japan will be more affected by Chinese food than the United States. Famous for their sweets Snickers and Oreo are from China.

Chinese-made jelly that is cheaper than Japanese-made jelly.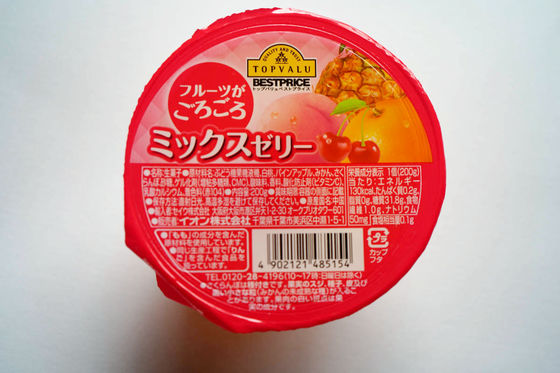 You can search for shipping costs from China on the site
World Freight Rates
.
As an example, let's calculate the container transportation cost from Shanghai, China under the same conditions.
Up to Tokyo, it costs about $ 250 (about 26,000 yen) to $ 276 (about 29,000 yen).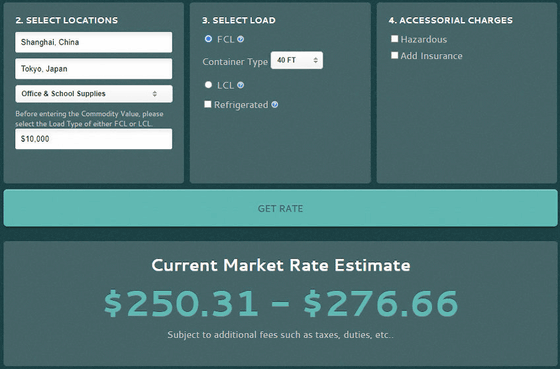 It costs between $ 1374 (about 145,000 yen) and $ 1518 (about 160,000 yen) up to Los Angeles.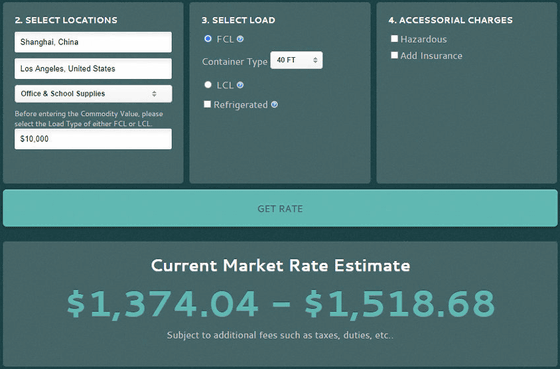 It costs between $ 1535 (about 162,000 yen) and $ 1696 (about 179,000 yen) up to Hamburg, Germany.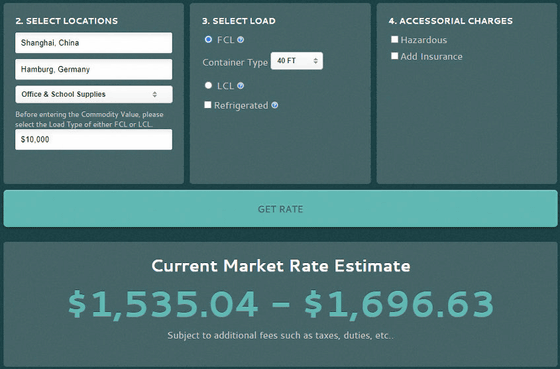 As long as the same Chinese products have transportation costs, they will not be the same price as Japan in the United States and Germany. Suppose a Chinese product costs 100 yen in Japan and 200 yen in the United States and Germany. In this case, companies in Japan will compete with Chinese products for 100 yen. However, American and German companies are competing with Chinese products for 200 yen. You can compete with Chinese products even if you are less productive than Japan. The conditions may be more complex, but countries closer to China may be more affected by Chinese products.

Italian general store.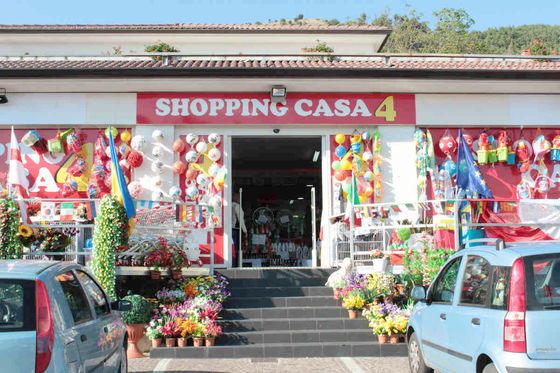 A discount store like 100 Dutch capital.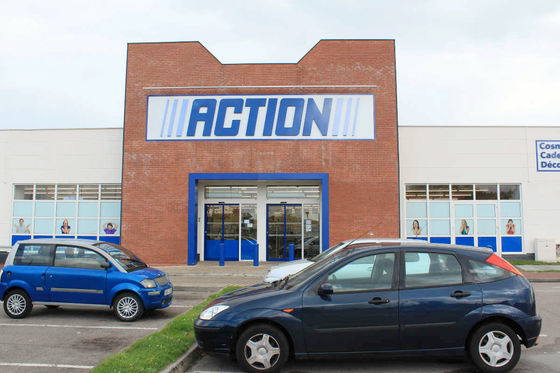 ◆ Summary
Due to the globalization of the world economy, Japan is becoming one with China and Southeast Asia. As long as China and Southeast Asia are full of goods and have price competitiveness, Japan alone cannot remain affluent. Its price competitiveness has raised a problem even in the United States. To make things in Japan, we compete with low-priced products made in China and Southeast Asia. The surrounding environment is different from the United States and Europe. Did Japan, which became cheaper in that way, really become poor? Is there any country where the cost performance of goods is higher than that of Japan? I have a feeling of sickness that cannot be judged from the numbers alone.

(Sentence / Photo: Takuya Suto @ Chariderman
Bicycle round the world coverage http://shuutak.com
Twitter @shuutak
Facebook page https://www.facebook.com/chariderman/
Instagram https://www.instagram.com/shuto.takuya/
DMM lecture request https://kouenirai.dmm.com/speaker/takuya-shuto/ )

The e-book 'Chariderman Bicycle Travel Man, Running the World', which describes the days around the world of Chariderman, is on sale at Amazon in a two-volume set.




In addition, the story of publishing a paper book about cycling around the world is steadily moving. Thank you for your cooperation when it is released.