"The best hope leaves the country", Chinese occupation policy seen in Uighur in 2009 when the unrest has occurred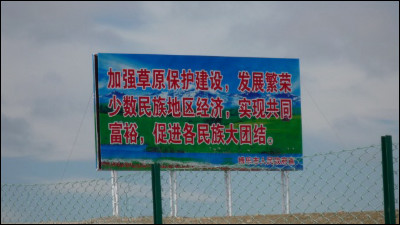 Hello,Around the World Bicycle WorldIt is Takuya Sudo @ Chaliderman. A turbulence took place in July 2009 in Uighur Autonomous Region. It is a record that I ran the bike after two months passed by Uyghur. Uyghur was not China because it is wide and wide China. It was also right after the cancellation, and from television the propaganda borrowed the name of the report was being swept away.

While the Internet was restricted throughout the area, there was a video of the surveillance camera when a riot occurred at a computer of a certain inn. One young man of Uygur who took care in that answered "the best hope is departure".

In the riot in Uygur Autonomous Region on July 5, 2009 Uyghur residents collided with Han residents and armed police in Urumqi province, many victims came out. The devastation of the Tibetan cancer in front of the Beijing 2008 Olympics will bear in mind. When the riot of Uyghur came up, I was traveling in the inland Xi'an, but I was concerned about the mess of Uyghur who was planning to go now.

Go to Xi'an → Lanzhou → Xing → Qinghai Lake → and go to Gansu Province. Proceeding westward steadily and sake fountain, when the Great Wall was over, Jiayuguan and Yamen passed through the desolate landscape. There is no big town up to Hami in the Uighur Autonomous Region, about 500 km away. I felt that "From here onwards is not China."

A single road follows a desolate earth.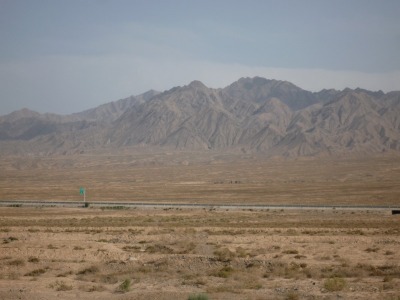 Horizon not found anything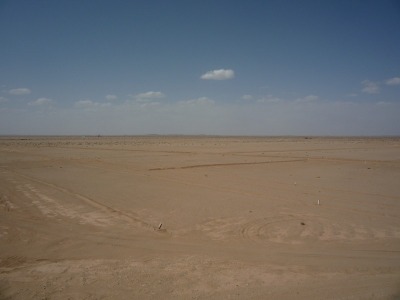 The end of the earth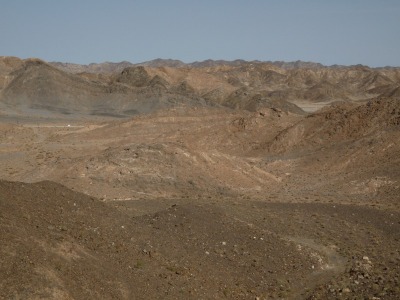 When I entered such an emergency Uyghur there was an inspection, I passed through without anything. Compared with Tibet which can not enter even in normal times, this Chinese government's response is in contrast. But, when I entered Uyghur I knew the startling fact with the first big city Hami. I can not use the Internet. We isolated 20 million people living in Uyghur from contact with the outside world such as the Internet and international phones. Even then I could not understand and I still can not believe it. I felt that such a policy is disgusting.

On the way to Urumqi where the uproar brought about this time, the Hanjin was cautioned everywhere, "Be careful as it is stabbed with a poisonous needle". Although it had been a while since the riot, there were frequent cases that Uighurs quietly punctured a poisoned needle from behind and there were frequent cases of deaths. Uighurs are unhappy even if they ask the way by Uighur people. But when I saw that it was Japanese, "Japanese are friends, Han people ..." and finally laughed, acting waving fist lightly.

Before entering that Urumqi strict examination. Even after entering the city, there was a stuffing room of armed troops with guns of about 30 people everywhere. Four batters of batons, guns, guns and batons are patrolling the streets while marching. The city is moving as usual, but you have to open a bag and show that there are no dangerous goods anywhere you go into the store. Han Chinese young men bought a stretchy baton while coloring a small shop. I felt bad air.

Urumqi's main street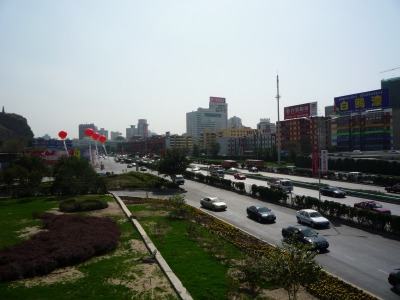 Huge Urumqi market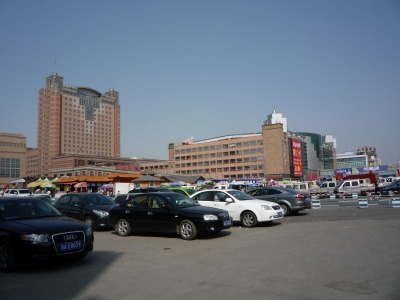 It was the third time to see a security gun. United Nations army in East Timor, police officer against bandits of Laos. However, I feel uncomfortable with the gun in this case because I felt that the Chinese government has the Chinese government and that it is justice. Uyghur is unilaterally controlled by the Chinese government. Not limited to the city of Urumqi, in the Uyghur the ethnic republic was screaming at the highest. However, at the same time, in circumstances where it is not possible to shout out ethnic independence, it is only white. When I was watching the TV news at the inn, there were images of the People's Liberation Army cleaning the mosque, helping Uyghur farmers, and Uyghur soldiers preaching one nation. It is not coverage, it's just propaganda. I felt bad when I was watching.

Strengthened grassland protection construction, development prosperity minority ethnic region economy, realized joint wealth, promotion Ethnic big unity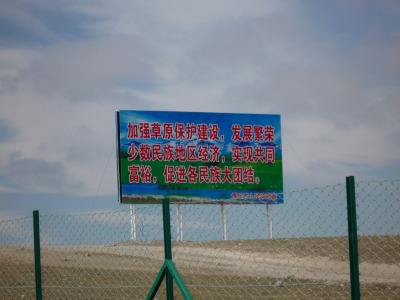 Unity universal reasons, divisive disturbance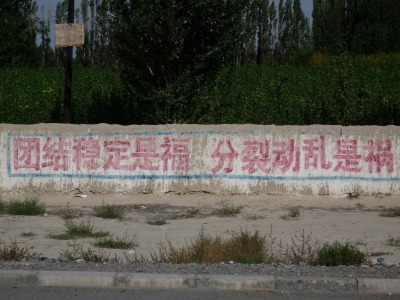 Images and videos of Uygur riots that are projected on a PC at a certain hotel. Where did it flow out, is this the era of the Net? So, I wanted to regulate the Internet at all costs. Still, the Chinese are watching. People who know it knows.

The video that was circulating was reflected on the street at 8 o'clock the same day as the surveillance camera caused a riot. Uighurs who join the riot are like sticks. I am waving it. When the bus stopped, the passengers ran away like scattering the spiders. But, people who escape late are surrounded and beaten up. A woman who is adhering to that person is also attacked. People who were riding a bicycle were still surrounded and beaten. A bicycle is thrown at that person lying on the street.

People in the car could not escape from the crowd, the window glass was also crushed into pieces, dragged out, and it was in the bag smashing. A car will have more than 50 people, and after that person stops moving, some Uygur people walk up with their fist in the sky. It was creepy for only the wiper of the car who lost the Lord to move quietly to the left and right. You can see not only men but also women who wore a scarf for riots. It was impressive that Uyghur couple passed hand in hand with other children as if nothing had happened, despite such confusion. I found similar videos on YouTube after passing through Uyghur.

Uygur letters and Chinese characters.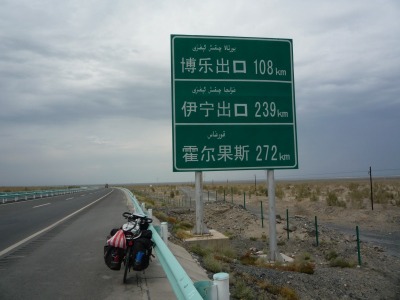 I met a young man in that Uygur. He was excited without thinking that he was a tall person and he looked like a Chinese person, as the first Kazakhstan. I can hardly talk, he was a Uighur person. "How about having a trip if you are traveling, how about going home for a moment" I was indebted to his house. His house leaves the center of the city. Uighur people 's homes that are connected to the city center and suburbs that the Han tribes came from later. There are vineyards at home, and goats are kept. They must have been living like this forever.

I talked with him a lot. "I know their origins as" their people came from Turkey ". I am writing a note, but his kanji is now one. It can not be helped as it is their mother tongue because Uighur words that are also written in Arabic Uygur scripts are their. "As the resources sleep in Uyghur and Tibet, the Communist Party will continue to occupy," he talks with a serious face. Occupation will continue as long as resources come up. Cost performance is better for China, which supports exports by lowering the currency of your home country, than to import resources from foreign countries in a cheap currency, using up resources in the occupied territory.

He took me to the place of the fountain springing in the desert. It will be a gentle place with greenery around the desolate area. A small table and a bench were set up, but garbage was scattered at that corner. He looked bitterly and said, "The Han tribe will lay down." I saw the fundamentals of the Uigle riot this time in the words that I threw out like throwing away.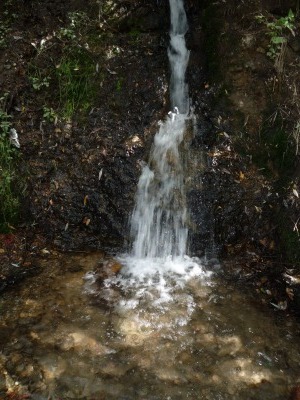 In the morning of departing from his house, I heard that "Do you like or dislike the Chinese government?" When I continued with him who answered "bad", "I asked" What is Han? ", He often said" I dislike "with a lost face.

In such an answer, I was made aware of the reality of Uyghur. I am traveling, "I dislike the Chinese government, but the Chinese people (Han family) are good". But that is because I will not live in the same country. No matter how bad their manner is, I am not in a position like this. I am a tourist and I will return to Japan anyway. But for him, Uighur people can not do that. Tibet is also in the same situation. "The best hope is to leave this country," he certainly said so.

When I entered Europe and passed the German capital Berlin, a panel display related to the collapse of the Berlin Wall, the Eastern European Revolution and the collapse of the former Soviet Union was doing. There was an exhibition related to the Tiananmen Incident in that part and it was noticed. Because I was in Japan, I did not consider these as one flow. The collapse of the system and the maintenance of the regulation result of the same flow. At the same time, I was surprised by the stern eyes of China in Germany.

Germany of division may have been a time of hardship. The wave of a sad person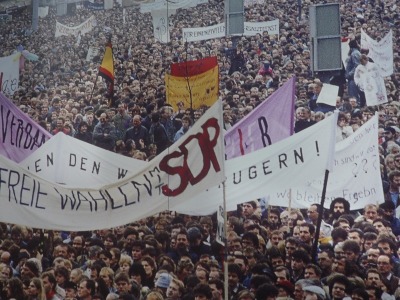 Estonia of the Baltic States, the Soviet Union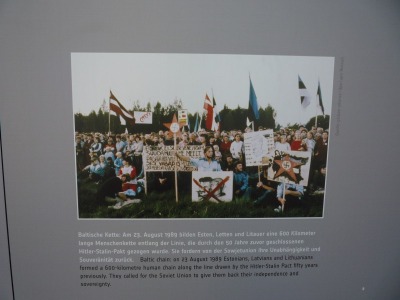 Tiananmen Incident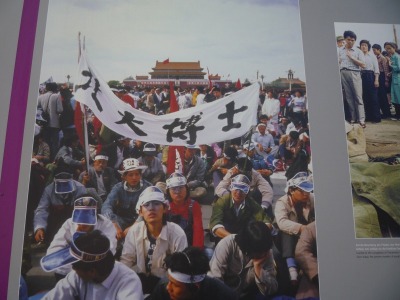 Dead bodies and crowds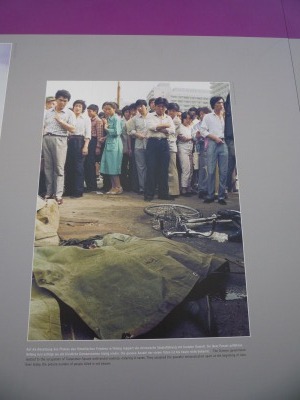 And, the Chinese democratization activist in prison in 2010 was excited about listening to the news that it wants to receive the Nobel Peace Prize. "The world will not release the Communist Party of China", "Americans and Europe, people in developed countries will not accept China's way of doing it," he told Uighur's. And it came true. "Even if the state is silent, people are aware, their conscience will not be violated, so the world will change, China will change, Uyghur will change." Even in Japan the truth of the Senkaku conflict was silenced. However, what we think about China is free.

Uighur family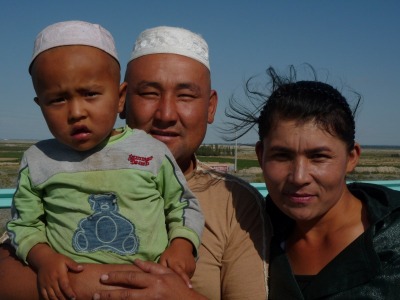 Uighur people



I wrote this article, "If it becomes a material to think." This is why Uyghur encounters him. I am glad that more people will think about Uyghur in Japan. People of Uyghur would like it.

(Sentence / picture: Takuya SAITO @ Charriderman
Cycling around the world for a bicyclehttp://shuutak.com)