In Moscow where we could sightseeing surprisingly unexpectedly, there are reasons why the streets are made up as "Os Russia" in the streets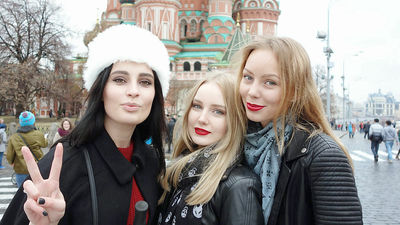 Even though Japanese bear figurines often have a ferocious face and beers can be ordered with fast food such as Burger King or Kentucky Fried Chicken, even if you get even a visa, Russian tourism itself was smooth. In the past, there was a background against the United States as a socialist camp alliance, the group of inorganic buildings without flowers tells the air of the former Soviet era now.

Hello,Takuya Sudo @ circle around the world bicycle @ Charridermanis. I stayed for 5 days and 6 nights in early November, but I have been sightseeing in Russia's capital Moscow. Because the ruble value was falling by the Western economic sanctions against the crimean crisis and the riot in the eastern part of Ukraine, we did not feel the depreciation of the yen in Japan. Due to sluggish crude oil prices,The ruble collapsedNow it seems that the journey will be easier for you now.

The plane is in the south of MoscowDomodedovo AirportI will stand on. The flight from London to Moscow is LCC'sEasyJetIt was $ 183.03 (19,635 yen) when using.



It is unassumably within a wider terminal. Russian air is flowing a little different from usual time since I got off to the airport.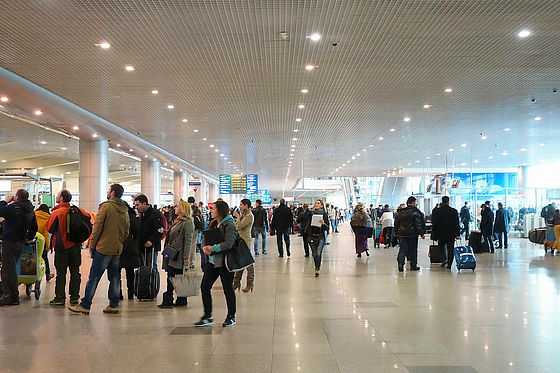 Weather
During my stay there were plenty of cloudy days, around 0 degrees on a cold day. In the gray sky, the tension does not rise.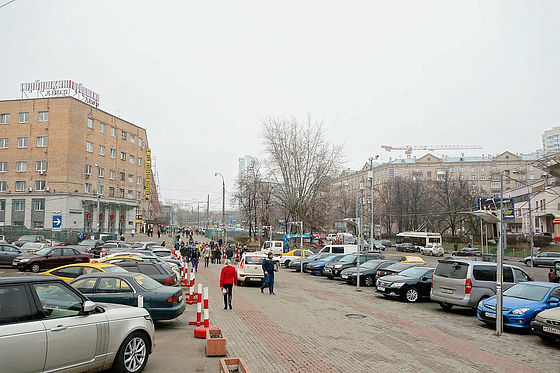 Because the sunset is soon, the time you can take action is limited.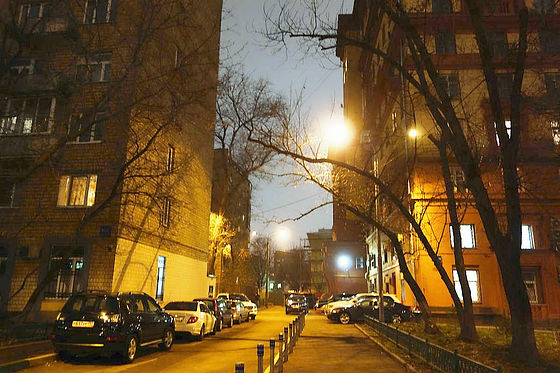 A sunny day we finally saw it on the last day.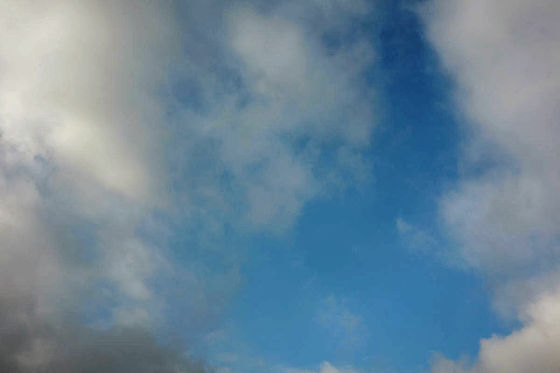 ◆ Cyrillic and Russian
When I get to Russia, I am unfamiliar in JapanCyrillicIt will jump in. How do you read Ч, И, Ж, Я? The alphabet we know is quite confusing because we pronounce C (sea) is S (S) or H (etch) N (N). The mouth part of the emoticon (゚ д ゚) is also Cyrillic.

This is pronounced as a stop.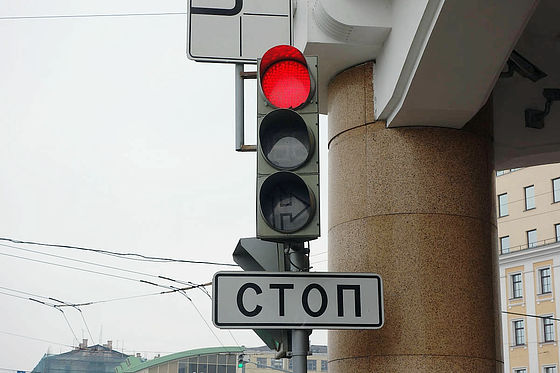 A sign written with a sports master.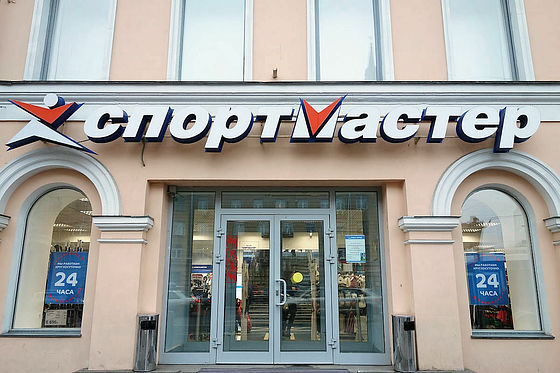 However,Russian alphabetThere are only 33 letters in all, so I can not remember it. Kazakhstan in Central Asia and Macedonia, Bulgaria and Serbia in the Balkans are using the same letters, so if you travel all over the world you will not lose any damage. Cyrillic signs were also listed for companies that are deploying around the world.

Макдоналдс (McDonald)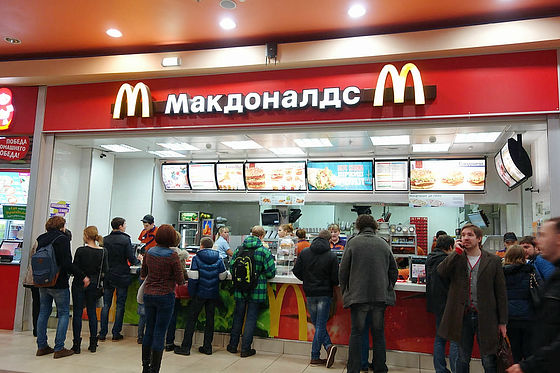 Старбакс кофе (Starbucks coffee)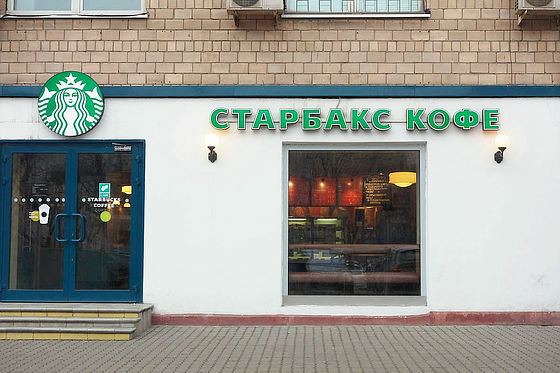 Баскин Роббинс (Baskin · Robins), in Japan it is developed with the name of Sanity One Ice Cream.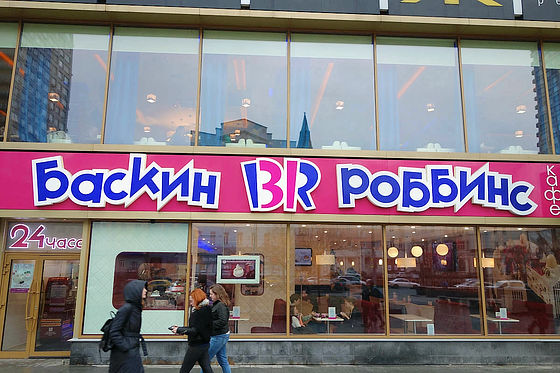 Данкин Донатс (Dunkin Donut)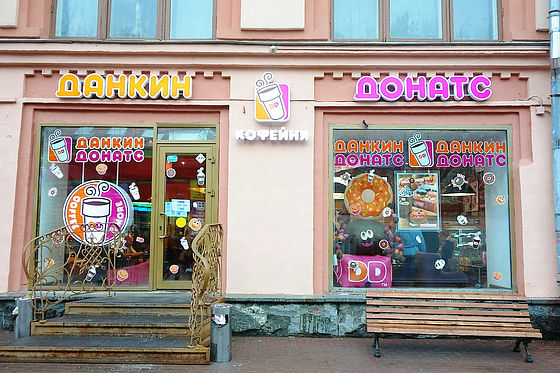 Ашан (Ocean), a supermarket chain of French capital, actively expanding overseas.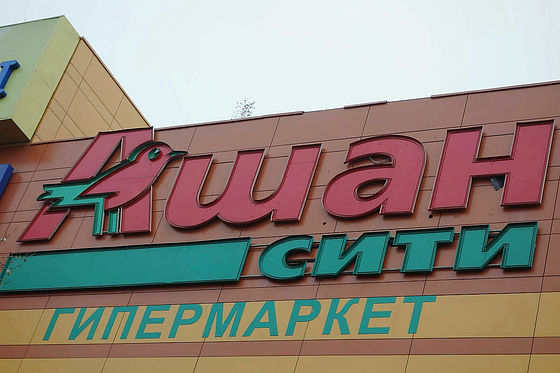 ДЕК АТЛОН (Decatron), here is also a French capital, a comprehensive outdoor shop.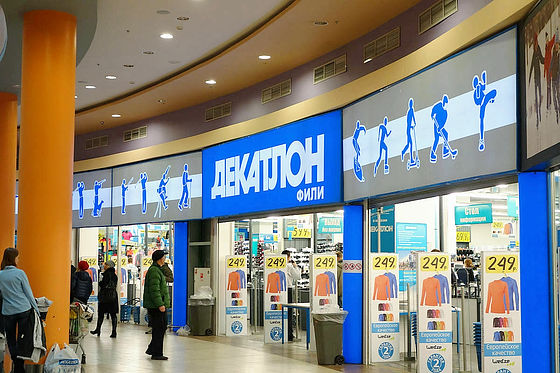 Like this Cyrillic letter, I was struggled by the Russian world which does not even understand simple English such as "Book Shop". Thanks to "Spasiba", yes "da", please do "pajaruruta" and staying in Russia while recalling words remembered during Eurasian traversal. It is a pleasant thing when words that we never use are always usable even in a single word. Harashaw.

◆ Underground in Moscow's legs
One ticket is 40 rubles (about 100 yen), but if it is 5 times ticket it will be 32 rubles (about 85 yen) per one, so if you are staying for several days it was advantageous to purchase it collectively . It is not a plastic but a cardboard ticket that is easy to break, but it is a wonder that it can be used many times if it is a coupon ticket. Hold the ticket to the ticketed ticket gate and proceed to the station premises. Walking and going anywhere with the subway.

Station near the hotel.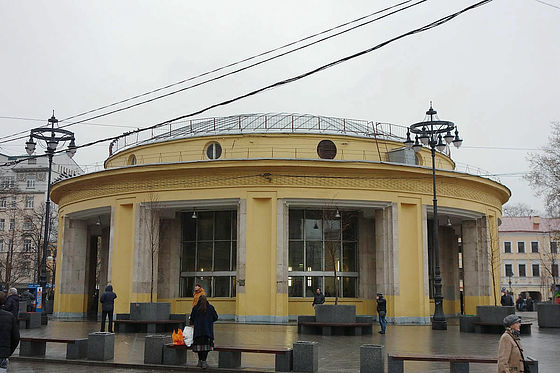 The door on the premises is heavy, and when you release your hand from the pushed door it will strongly repel. It was a specification incompatible with users for some reason.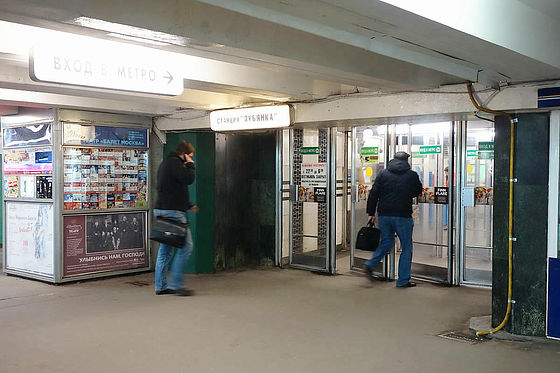 Because the subway runs in a deep place, it takes more than one minute with the escalator to the station home.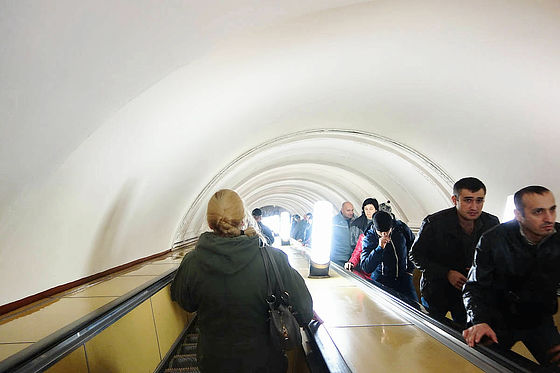 On the premises of a station that luxuries.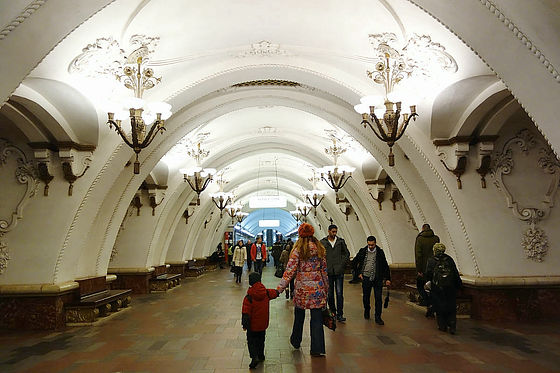 A considerably old car was also running. At the peak, trains will come one after another at a frequency of about 1/3.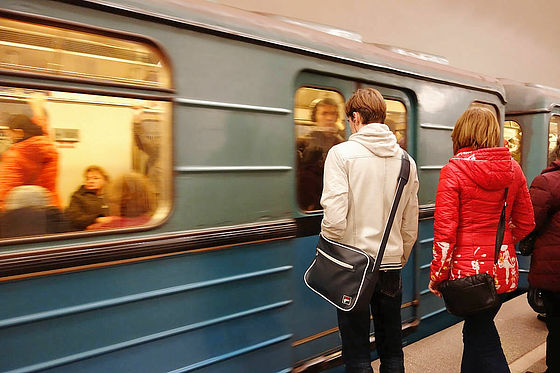 In order to smoothly transfer, check this board in front of the platform. If the destination is written, there is no problem in the direction of travel. If you need to change trains, check the number on the next line and count on how many stops you will get off before get on.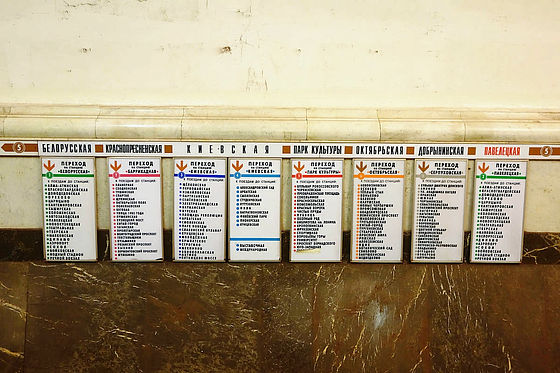 ◆ As you walk through the city
Like the former Soviet bloc area traveled once, we are using how to use lots of land, so we are tired of walking around the city far from the building to the building. And in the big buildings there are usually basements, convenience stores and post offices were open. "Hostel" Come & Go "used this time, reception and room are all underground. When you stay in the former Soviet bloc, you will notice unexpected use of the basement.

I was amazed at the finished paint painted on the ground.



It certainly is a lonesome sky in winter, I can understand the desire to color the city. But you do not have this color scheme?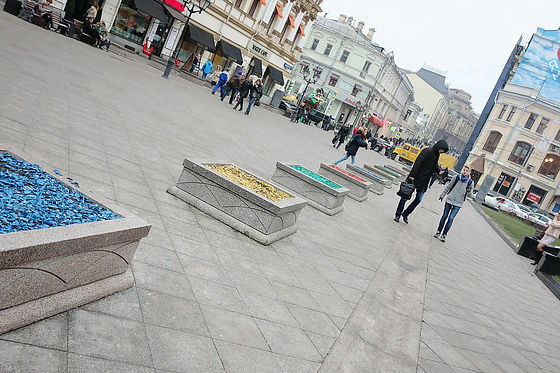 The bear 's ornament in front of the souvenir shop is awfully realistic.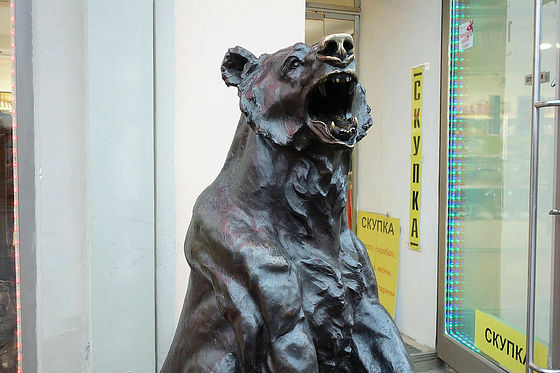 A retro poster stuck on the wall.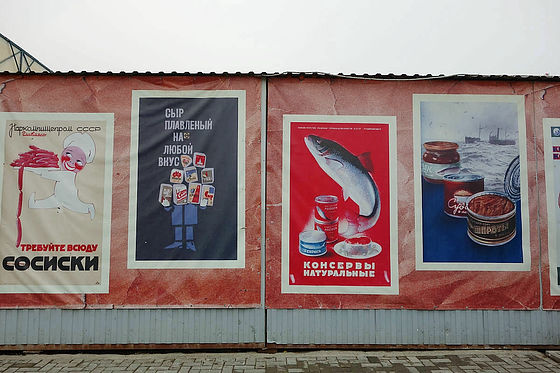 Vending machines for newspapers and magazines also had a nice taste.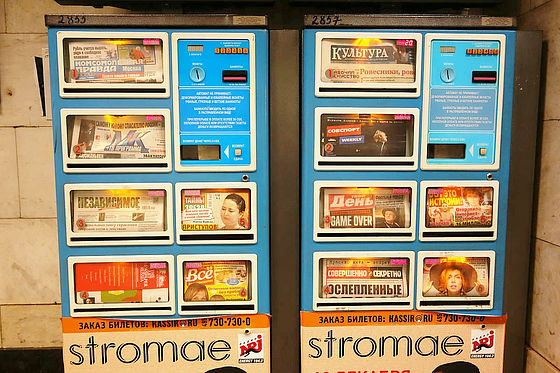 Walking around the local market, it is wonderful that it is not made as garbage bag.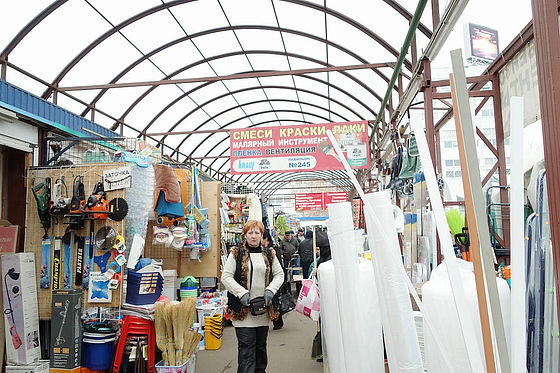 There were several shopping malls in Moscow city. A clean space is produced.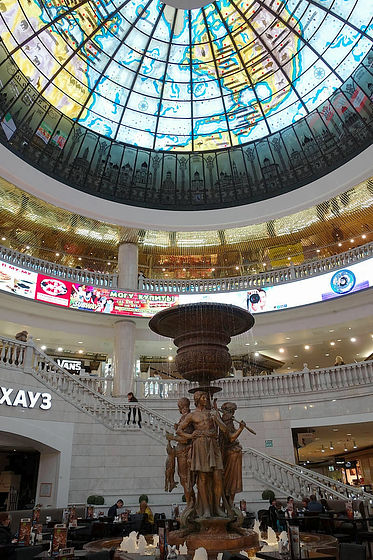 Meanwhile, an eerie sight where uniform huge buildings line up.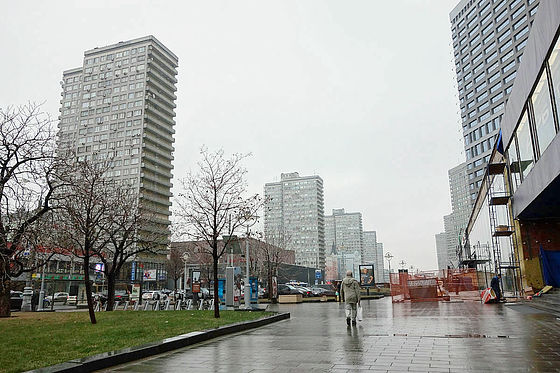 I felt a history of walking as a socialist state in such a rugged building.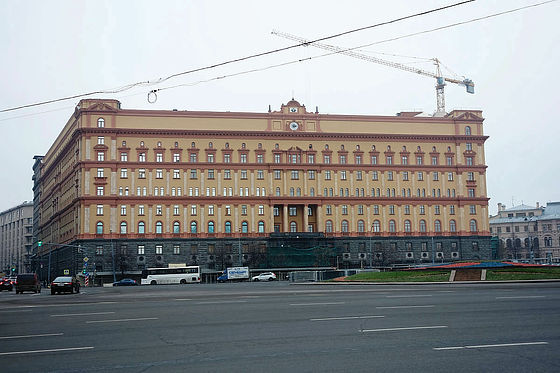 A subway that we do not know is in Russia. To this store style, I will overcome.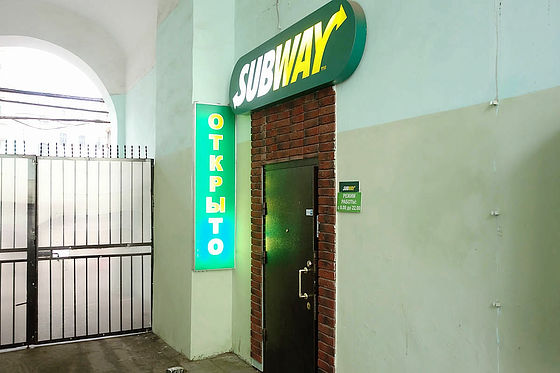 Whether drainage is bad despite the capital city, the car in Moscow was muddy with mud.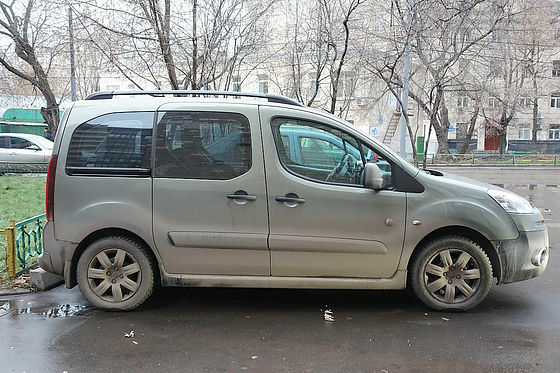 ◆ What were you eating?
Beer naturally agrees with hamburgers and potatoes. Fast food such as Russian BURGER KING and KFC could order beer. Speaking of Russia, only vodka is conspicuous,Consumption of beerIt is also one of the world's leading.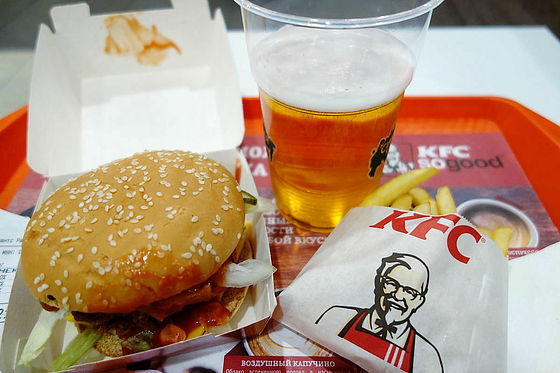 I found kebab which is supposed to be Turkish food. But soup is Borscht 's description of Russian cuisine. This set full of stomach and stomach was 219 rubles (about 600 yen).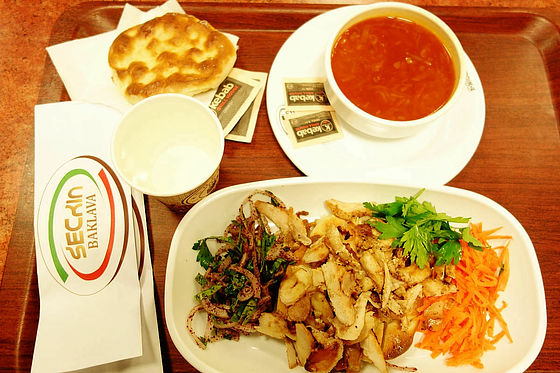 Georgian huge meat dumplings "Hinkari" and Turkish pizza "Pide" are also present, surprisingly oriental food circumstances.



In the former Soviet bloc supermarket there were plentiful seafood, but Russia was feeling similar, so the tension went up.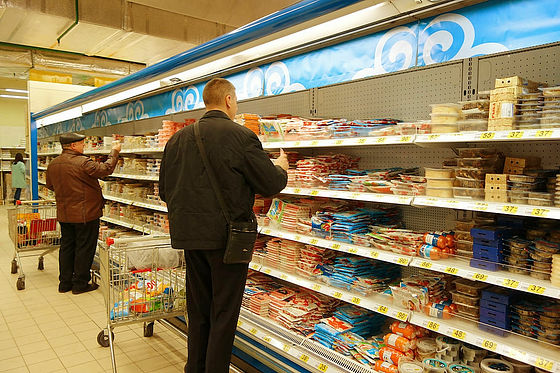 Salmon of raw salmon is tight ... .... However, it was like Japanese sashimi, so if you eat it with hot rice, it might have been delicious.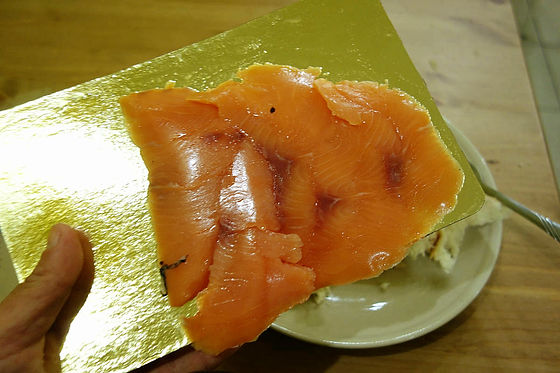 Japanese "how much" will pronounce "ichkara" even in Russian. However, in Russian it is a word pointing to "eggs of fish", so caviar is also a type of igra. I thought that it was not a salmon egg, but I ate it by being sandwiched between bread.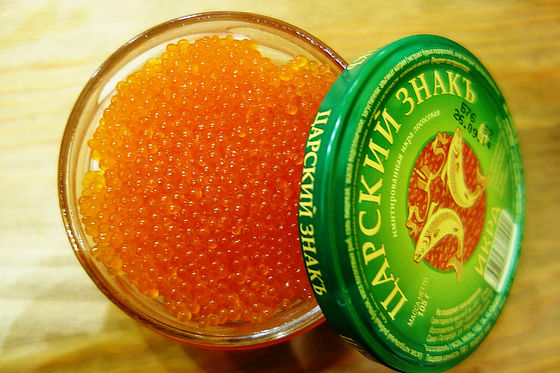 A seafood mix containing squid and octopus becomes a ingredient of pasta.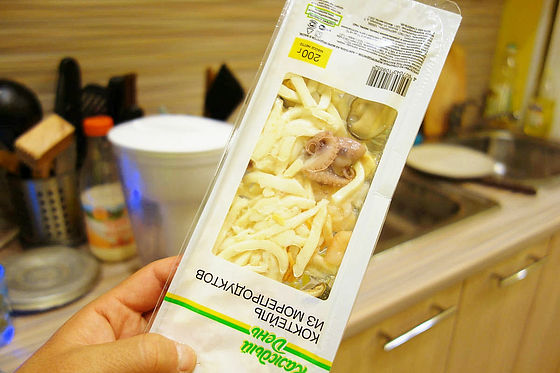 I also found crab potato chips. When I put it in my mouth the crab flavor spread and it was delicately personally.



◆ Absolutely out of the red square
If you visit Moscow, you do not have to worryRed square. Decorate the cover page of the tourist brochure "St. Basil's Cathedral", A huge comprehensive department store covering the entire shopping area with a dome"Gum Department Store"And Cheong Wa Dae is placed"Kremlin"Not only the center of Moscow but also many people gather as the center of Russia.

St. Basil Cathedral where a mysterious atmosphere drifts. It is famous also for Tetris of game software, and many people remember Russia thinking of this building.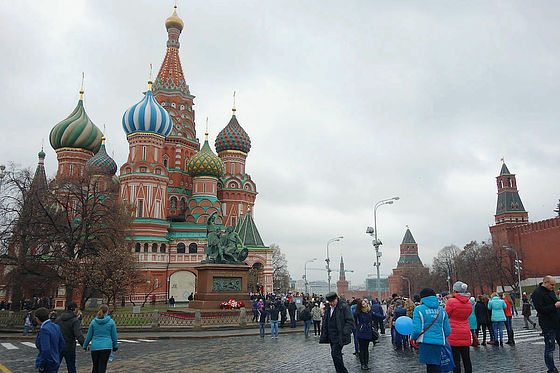 Irregular designs overlapped, creating a strange sense of unity.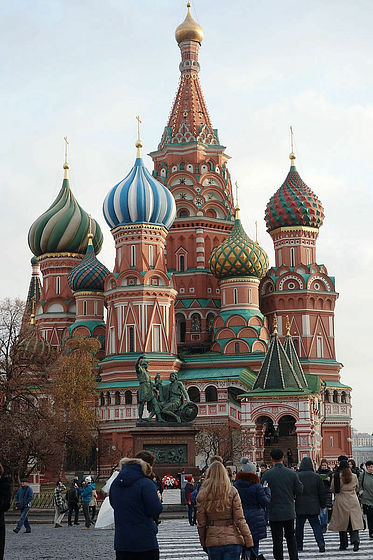 It looks like it came out of the toy box, and the image of the house of sweets also overlaps.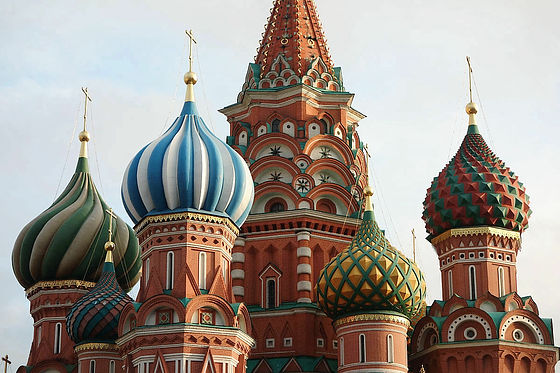 Located on the other side of the cathedral is the National History Museum.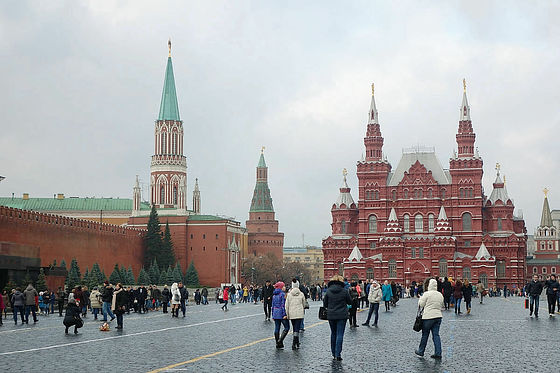 There is Geum department store on the left side and Kremlin on the right side across the cathedral.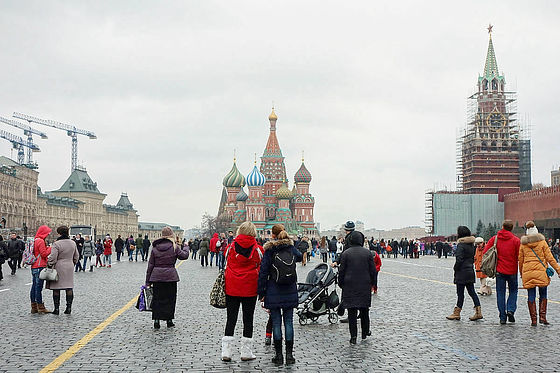 Visit the center of Moscow · Red Square - YouTube


The Geum department store, which is in contact with the red square, once used to be a state department store, now as a high-end department store, you can now understand the Russian economy at a glance.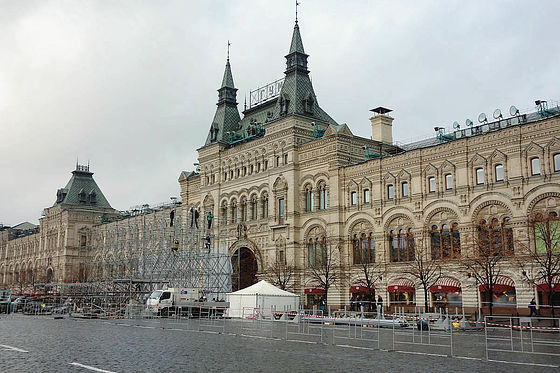 Succeeded the Russian Revolution and became the first leader of the Soviet UnionVladimir LeninThe Lenin Temple, which worshiped the shrine, was able to enter inside by tourists as well. Military uniform security guards that do not move with Piccolo are standing in key points. Facial expression It was made to be fascinating for a figure without changing one. The corpse of Lenin that has been subjected to antiseptic treatment is placed in the heavy air watching the guards. It is also a political place and you can not take photos inside. This Lenin Temple was also in Red Square.



Behind the Lenin Temple there is a huge Kremlin palace surrounded by the walls.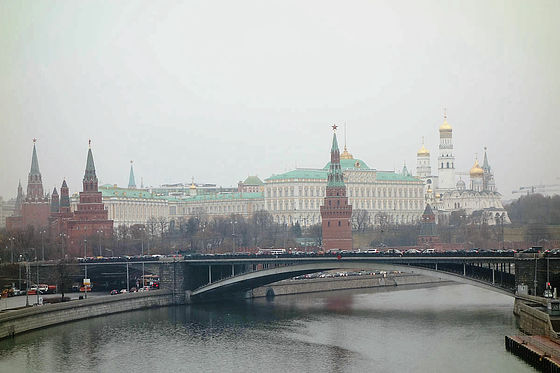 From the Red Square head towards the National History Museum, past the Vasessensen ski gate, there was a monument which is the base point of all Russian roads. Because it is a chariderman, such places are attracted.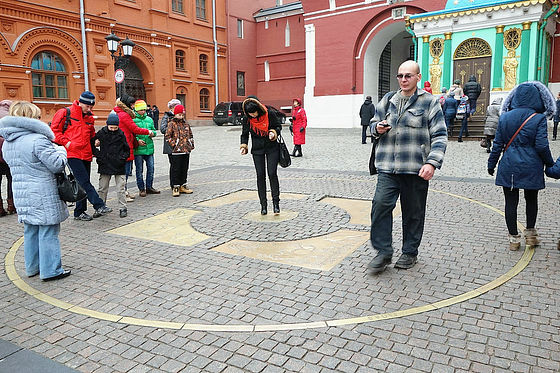 ◆ People gathering in Red Square
Red square where many people go and go. Many people were holding a camera.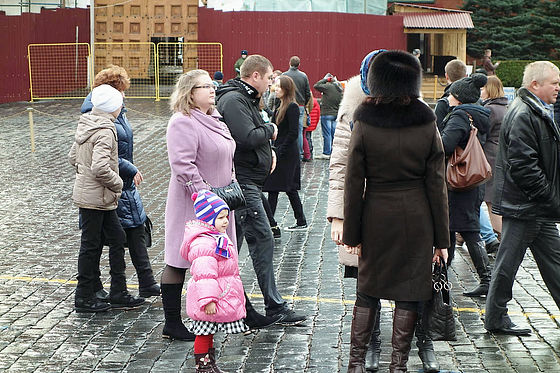 Commemorative photo taken against the backdrop of St. Basil Cathedral.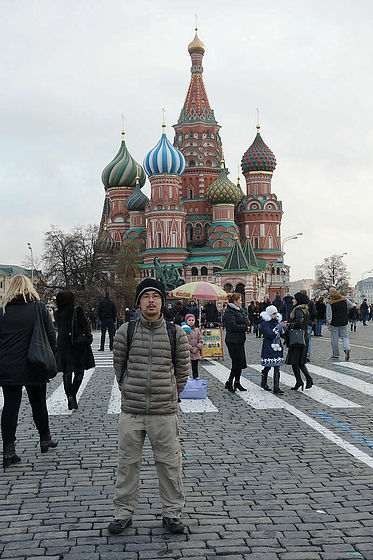 A groom wearing a bride groomed in a crisp tuxedo and a bride wearing a gorgeous wedding dress. Red Square is popular with Russian couple as a wedding photography spot.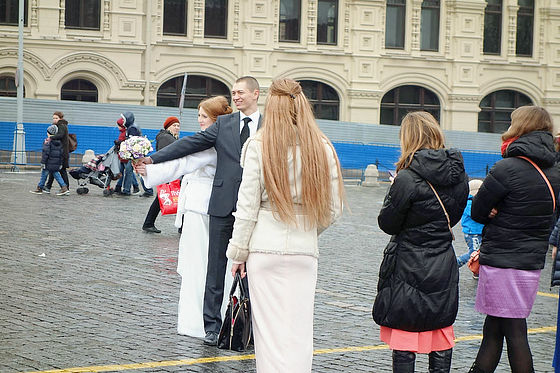 Were they curious in their curiosity, would this be an extra-curricular lesson for the school?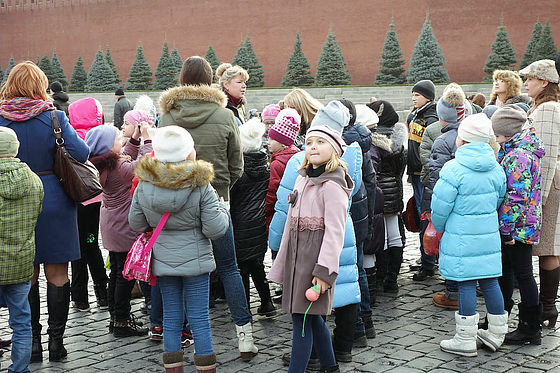 Because it is cold and severe Russia, children are also cold. Children who had made Punipni further dressed and became chubby, and saying that loveliness.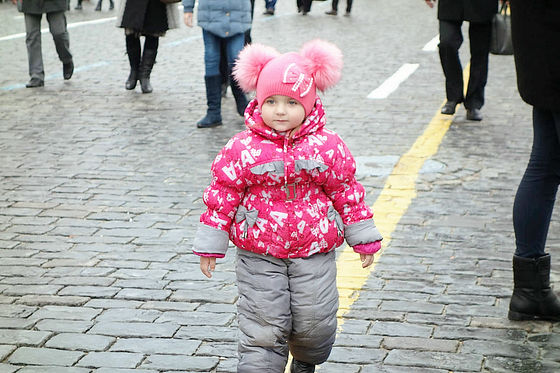 A baby baby baby firmly wrapped as if he brought a futon out of his house.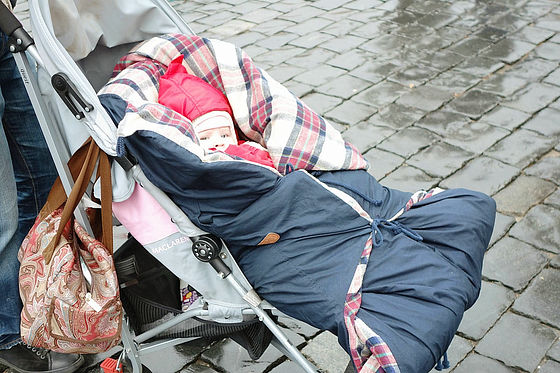 The young people who spoke to me with an open feeling, "What are you doing?"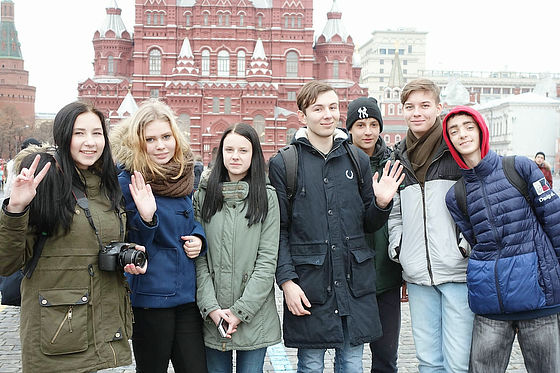 A wonderful couple of beautiful beautiful women who took a commemorative photo.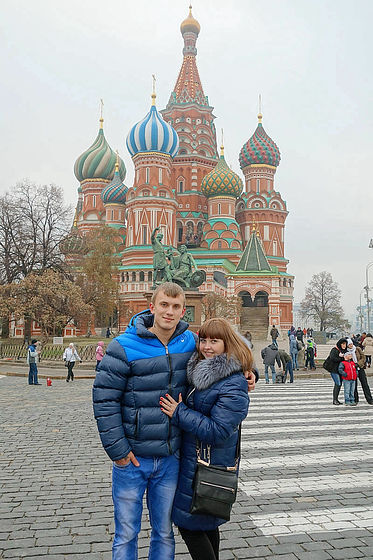 And Russian beauty who can not forget. Although I was not even a pattern I asked to take a picture with a voice. Serbia and Ukraine did so, but in slavic countries, a wonderful woman with a slurred face walking in the street stopped unexpectedly enough to be disappointed. You can also see that becoming a topic on the Internet as "fairy when you are little".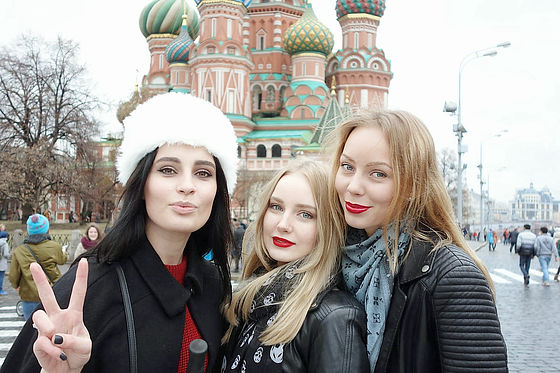 Once I arrived, I was able to travel like Russia like a normal country afterwards. The scenery which jumps into the eyes is also fresh because it is a large country which can not be removed to tell the history of the world. This is the reason why the Internet is bustling as "so-called Russia". Since it is exciting country anyhow, I hope that I can visit someday again.

(Sentence / photo: Takuya S. Narou Charriderman
Cycling around the world for a bicyclehttp://shuutak.com
Twitter@ Shuutak)