Vodka is not alone In the past, I tried collecting common points among the countries that were the Soviet Union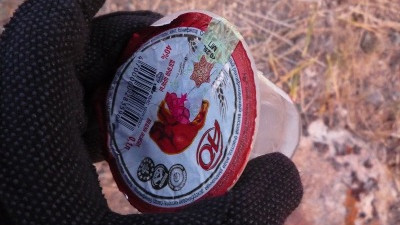 Hello, Bike around the worldTakuya SAITO @ Chalidermanis. The Soviet Union, which was once next to Japan, split into 15 countries. About twenty years have passed since then. In this trip I ran a bicycle in eleven countries of the countries that used to be the Soviet Union in the past. There are interesting common points among them. Apartment houses, corn ice cream, potato chips of icing taste. I gathered them and tried it together. Of course, I have to talk about vodka, too.

In the Soviet Union, 15 countries of Russia, Belarus, Ukraine, Moldova, Estonia of the Baltic States, Latvia, Lithuania, Azerbaijan of Argentina, Georgia, Central Kazakhstan, Kazakhstan, Uzbekistan, Kyrgyzstan, Tajikistan and Turkmenistan in one country It existed as. I visit other than Russia, Belarus, Azerbaijan, Tajikistan.

◆ Characters
Let's start with letters from Russia. In the former Soviet bloc, most of the Russian languages ​​are understood unless it is a young generation. I was surprised to hear that the alphabet TH of the initial passport number is "TN". The Latin letter 'H' is pronounced in Russia (Cyrillic letters) as 'N'. Even the same alphabet is different pronunciation. In addition there are special characters like ияг.

Supermarket called rum store rather than pamus top. P = R, C = S.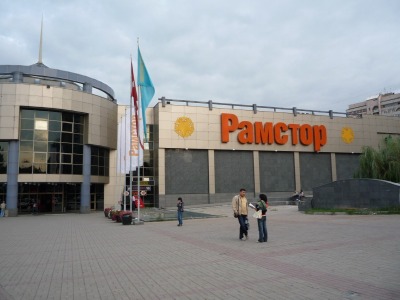 A sign written with Bishkek, the capital of Kyrgyzstan.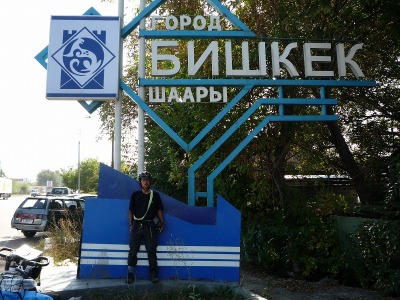 Here too, enter the city of Kyrgyzstan, Cholpongtaata.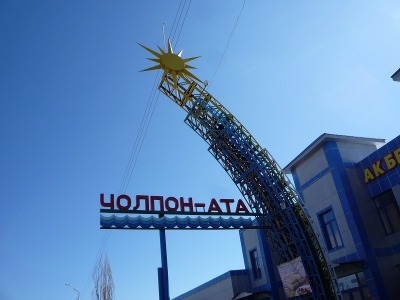 This is Cyrillic signboards in Uzbekistan.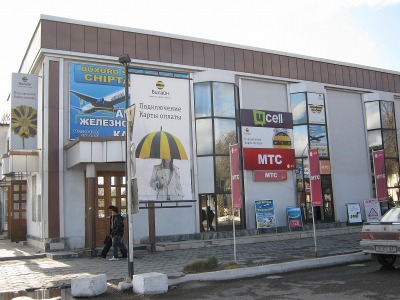 Just after all it is a small number of alphabets, so if you remember it one by one, you will be able to pronounce it. If I had time to spare, I was reading the Cyrillic letters of the signboard. These are used not only in the former Soviet Union but also in Bulgaria and Macedonia, so it is convenient to remember.

A building
Next, I will introduce the city planning of the former Soviet bloc. Planned cities and collective housing are keywords. People who met in Lithuania were looking for their own house in a satellite image of the Google map tracing the labyrinth of over 100 apartment houses.

I was excited that I was strongly asserting that the first city of Armenia entered from Iran was "made by the Soviet Union." You can see the cityscape that was planned.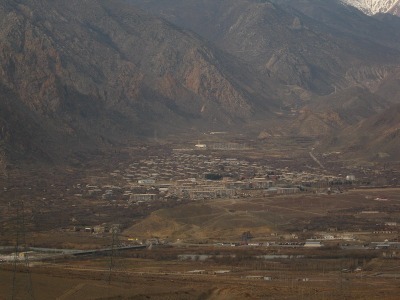 In a narrow valley along the river, in Armenia's mountain area, this collective house stands forested and gets overwhelmed.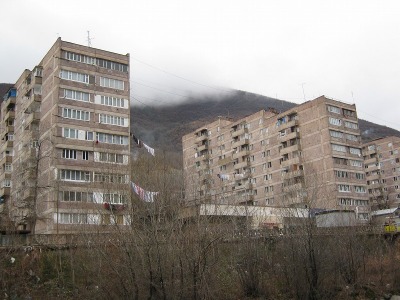 The streets of Yerevan, the capital city of Armenia.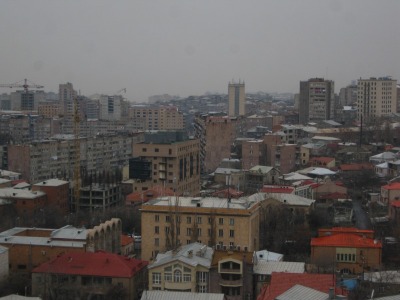 Townscape of Tbilisi, the capital of Georgia.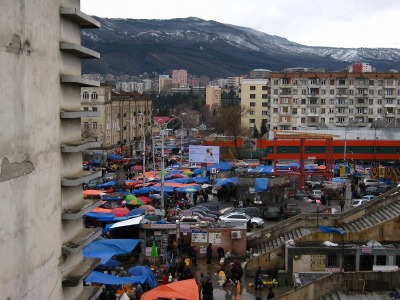 Apartment houses that took care of by chance at Kaunas in Lithuania. It turned out to be a sad appearance, the interior was bright and beautiful.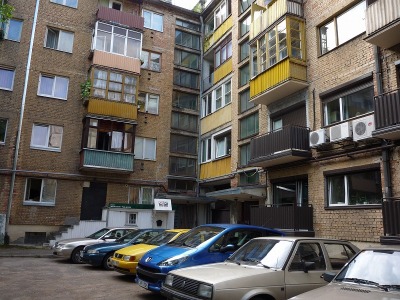 A tasteless creepy skyscraper in Riga, capital of Latvia.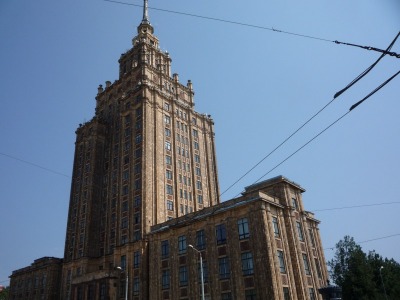 A wide road like the runway goes through to the planned city which is made into a grid.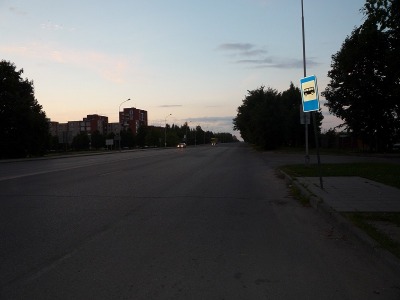 Trams (trams) are running in such planned cities. The photo shows Odessa in Ukraine.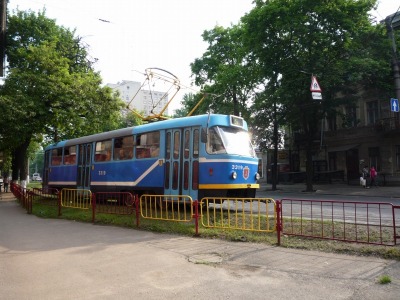 And minibuses by wagon cars are also common in the former Soviet bloc.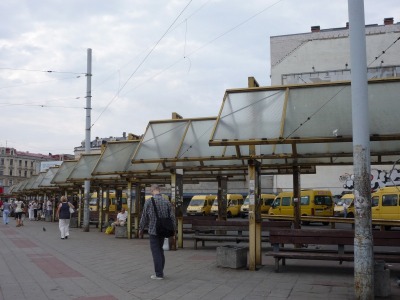 The Russian Orthodox church has a distinctive appearance with a round roof like onion and unusual coloring. This is Almaty of Kazakhstan.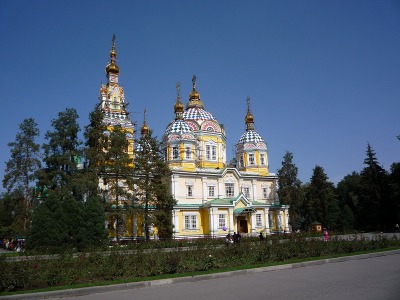 Odessa of Ukraine.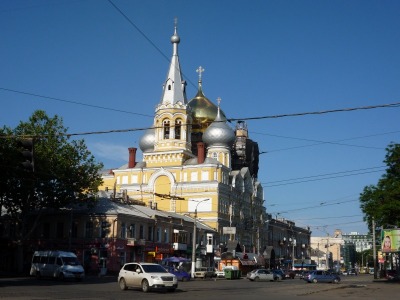 A church stand quietly in the countryside of Moldova.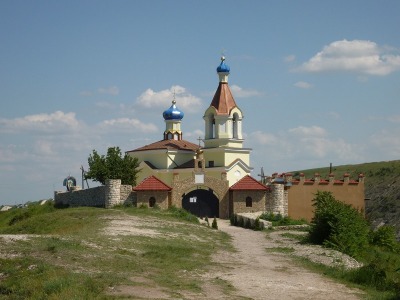 Let's stay at a former Soviet-style hotel with a socialist atmosphere. A hotel with a former Soviet-style hotel with no big flowers ......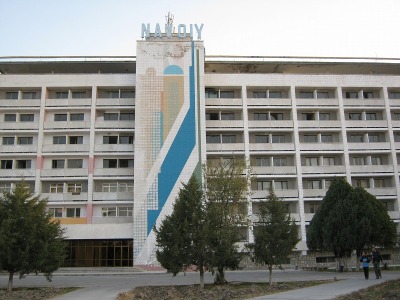 But somehow the lobby is uselessly gorgeous.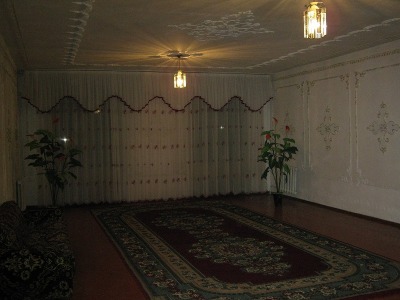 The rooms were regularly arranged on each floor, which was eerie and scared.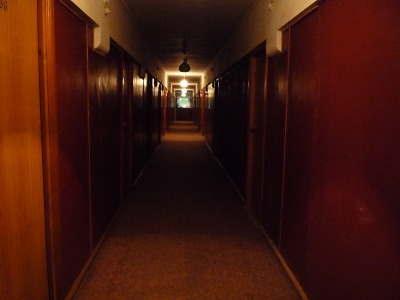 This is the interior.



Sometimes you give me the key to appear in Dragon Quest.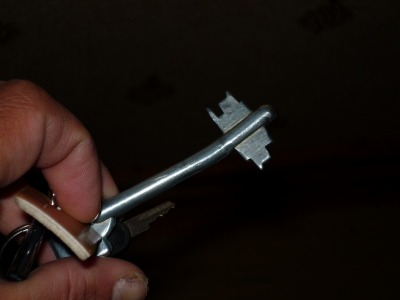 Why is the position of the ditch of the toilet going upside down?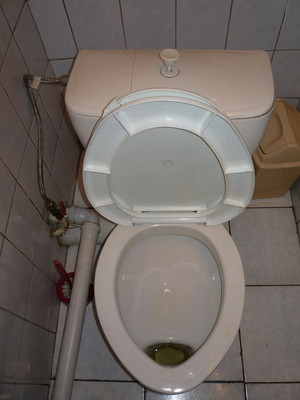 It is also a feature of the former Soviet bloc area that you see a stupid bronze statue. This is Almaty of Kazakhstan.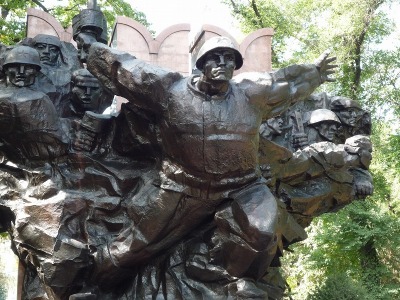 A statue in front of Yerevan Central Station, the capital of Armenia.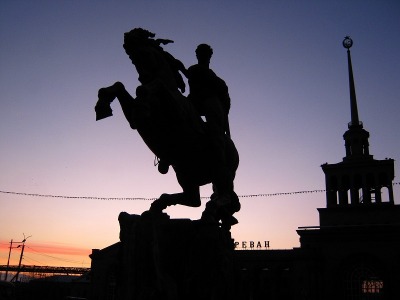 It is a very happy statue in Tbilisi, the capital of Georgia.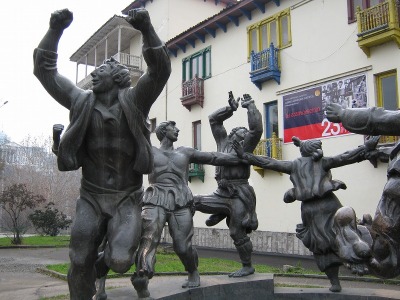 ◆ Food
In the former Soviet bloc, chocolate and ice cream were indispensable.

Board chocolate that I liked pretty packages.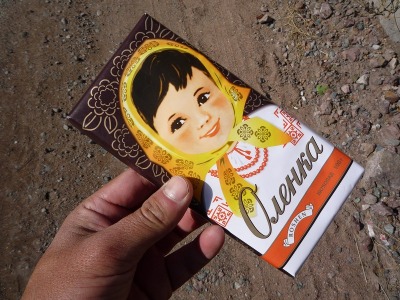 The same ROSHEN chocolate as above. ROSHEN is a Ukrainian chocolate maker.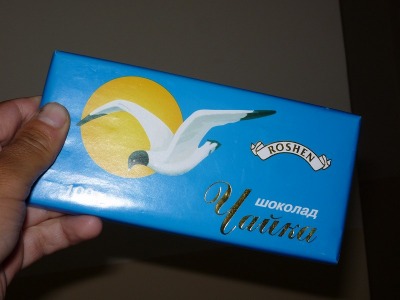 Plate chocolate which does not eat texture containing air.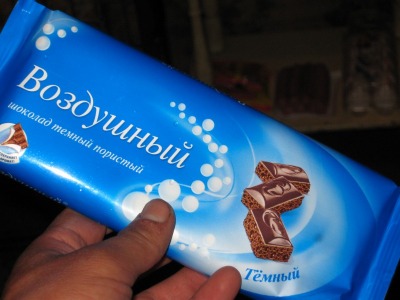 Nestlé, the world's food company, who does not like chocolate so much, is not released as well.



You can buy not only chocolate but also grain chocolate in bulk.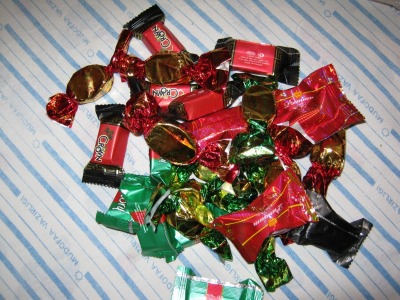 And do not forget ice cream. In the former Soviet bloc, you can get such corn ice anywhere.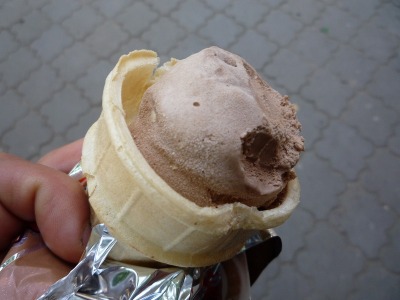 There is something of fruit taste, various variations.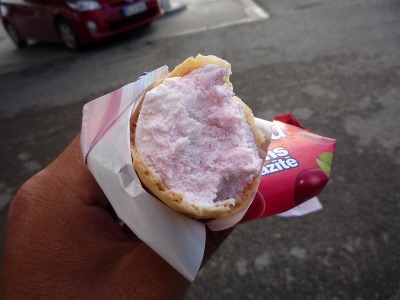 Chocolate taste,



Also caramel taste.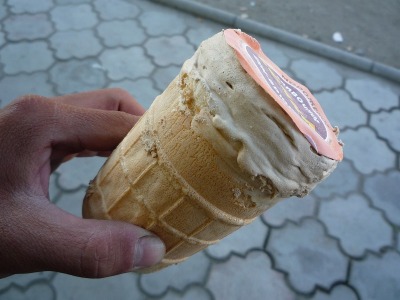 This corn ice is cheap from 20 yen to 30 yen per piece.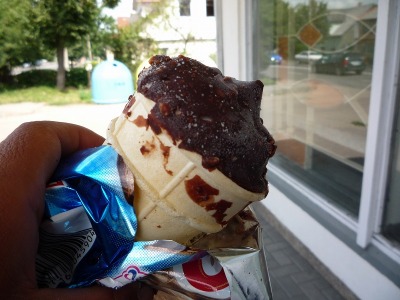 Not only sweet things, food is also attractive. I often eat pickled fish sold at supermarket.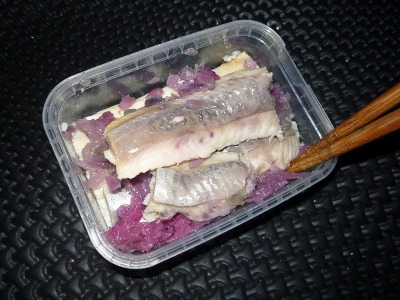 Because I saw such dried fish at the market ......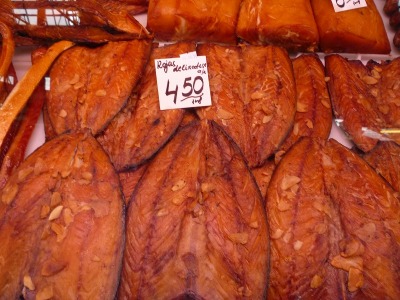 I will eat it with white rice.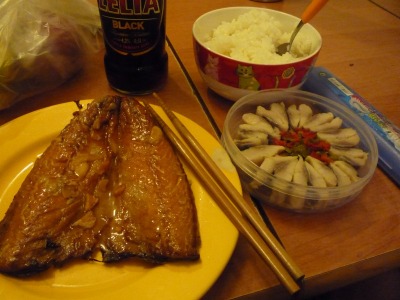 At the supermarket you can also get pack salmon.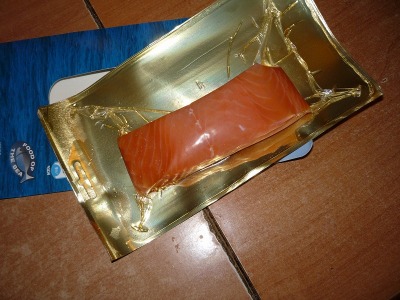 Put the salmon on a bowl of rice and take down soy sauce.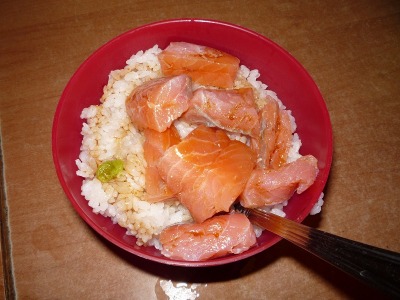 You can also buy salmon roe. Ikura is actually Russian.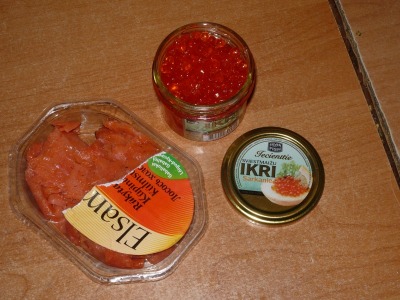 Do not forget Piroshiki. Fried bread with meat and potatoes. Although simple, it is quite easy to go.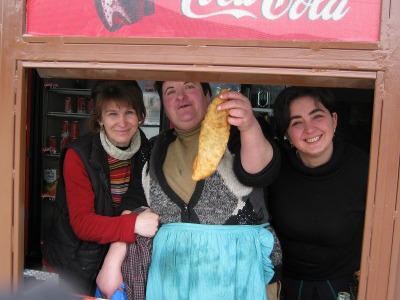 It also features snack foods a bit. Ikra taste of potato chips was in Ukraine.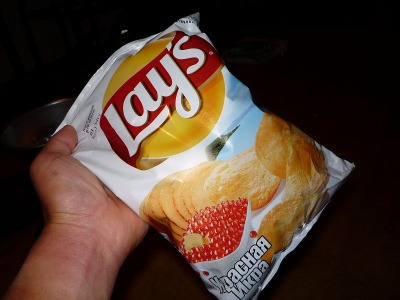 There are also club taste potato chips.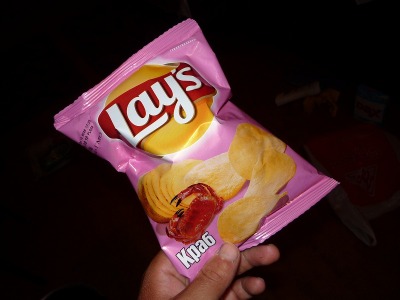 Speaking of snacks and sweets Kubiti. This was also commonly seen in the former Soviet bloc.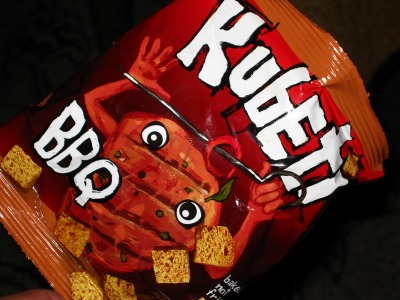 It is a snack candy like a float on a corn potage.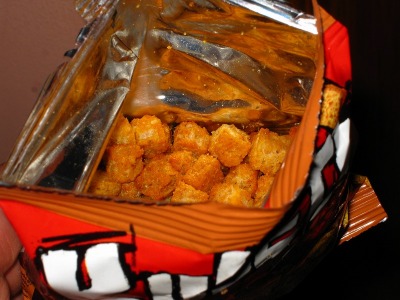 ◆ Drinks
In the end, it is decided that beverages, of course, be closed.

What on earth was KUVUS? Sweet but bitter and healthy drinks. (note:Kwas (Kwas)It seems that it is a traditional micro carbonated alcoholic beverage in Eastern Europe)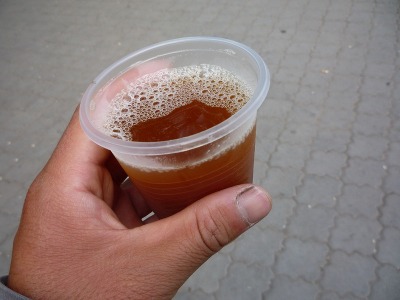 There was such a tank in the market and it was open.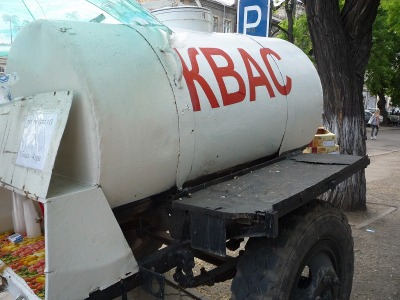 Baltika said Russian beer. There are 0 to 9 types, each with different degrees of alcohol and taste.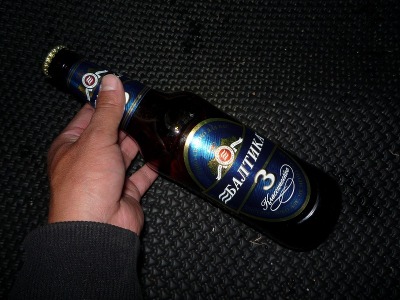 Baltica 5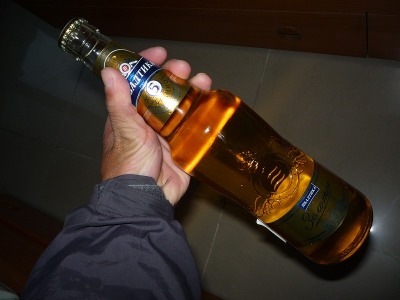 Baltica 9. It is necessary to drink from 0 to 9 and compare it.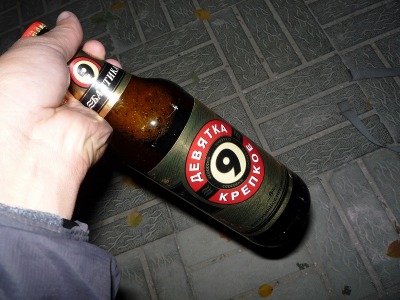 And lastly let's shut down with vodka. I got numbness when I found one cup vodka, one cup shochu.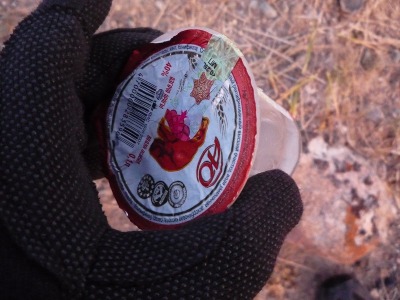 It is their kindness to break down the vodka that entered the PET bottle when you are resting on the bench on the side of the road. They may have said that "If he drinks vodka, he can run fast," he said. When I was running in winter Armenia where snow was piled up, the old man at the shop where I bought said "I'm young, I forgot something important, if there is no vodka, I will cool down at night." .

So, they recommend vodka. This is a passing ritual in the former Soviet bloc. If you refuse this, "The vodka you can not drink can not drink," the air in the bad area will get worse. There is no choice but to drink "just one cup for the time being". However, even if it is recommended more than that, I can refuse. It is first recognized by drinking vodka. What a crap. Well, it is a fun way to drink only a cup without treating it as evil and talk appropriately. I will study Russian.

Besides, there is an Internet cafe on the first basement in the downtown area of ​​the capital, foreign currency exchanges are on the verge of convenience stores in Japan, gold teeth glittering from the mouth of an old lady, and the former Soviet Union There are many common items in the area and it is interesting. The Soviet Union was a superpower lined up in the United States in the past. A long time has passed since the collapse, but in each country still a remnant that was a single country can still be felt in the past.

(Sentence / photo: Takuya S. Narou Charriderman
Cycling around the world for a bicyclehttp://shuutak.com)