How many photos will you take in a year if you go around the world while writing articles?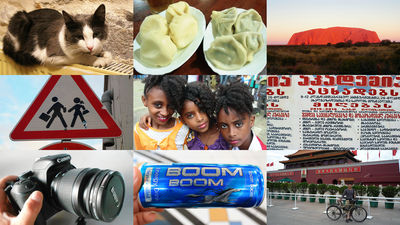 I have been traveling four times so far and have spent overseas for over 8 years total, "2 years, 3 years, 2 years, 1 year". If you are asked to explain what kind of journey you are doing, I try to answer like this recently. And this journey that started on 27th October 2014 also safely exceeded one year.

Hello,Takuya Sudo @ circle around the world bicycle @ CharridermanIt seems that you are spending over 3000 days overseas. In my journey, I can not miss the camera. Even the town walks in, the ridiculous story begins to jump in. From 2011 when I began writing articles at GIGAZINE, I feel that pictures are increasing every year.

◆ Last 1 year
· 2014/10/27 ~ 2015/10/26
Visited countries: 49 countries
First visit: 32 countries

Despite the achievement of the goal of "100 countries 100,000 kilometers" set at the beginning of the journey, "I want to make a satisfying journey to the last because life is only one time," said that overseas It flew away to. It has been making a hurried movement any time with Iceland, Russia, the Caribbean island country, the Middle East, South Asia, the Pacific island country. Since we are using an airplane a total of 40 times, it is convenient for circlingConvert a folding bike to a touring specificationDid. We emphasized light weight, so there is no charge for excess fee. However, some countries are visiting as backpackers.

Since I used Etihad Airways on 27th October 2014, I headed from Narita to London by flight via Abu Dhabi in the United Arab Emirates.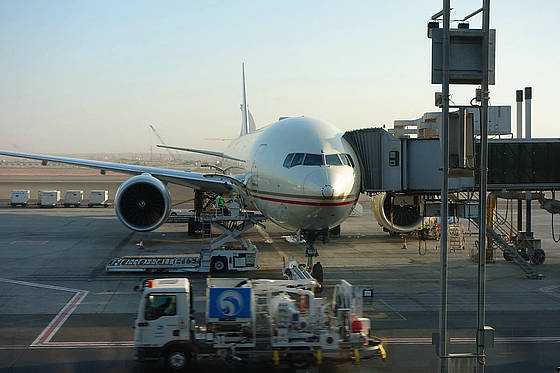 In Bangkok, which is the 4th time in 1 year on October 24, 2015, I healed the fatigue of Sudan and Ethiopia that had been staying until then. Thailand, which is cheap in price, overflowing with things and expecting a certain quality, is a place like an oasis for travelers.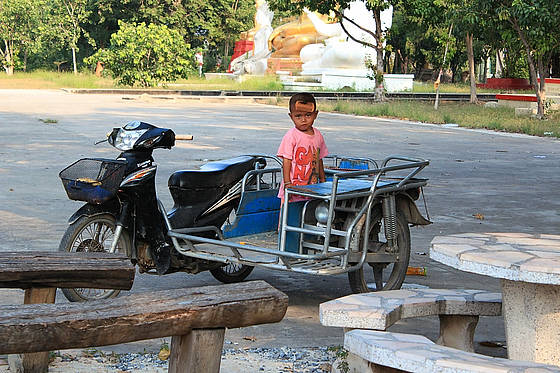 ◆ How many photos did you take?
· Canon EOS Kiss X 5
Since digital SLR cameras that started traveling were usually more than 100,000 yen, I used a compact digital camera for the long time. The price of the SLR also decreases year by year, so that new ones will show up below 50,000 at the time of temporary returning to 2012. A picture of a friend using a single lens reflex camera that I took when I ran along was enough to make a purchase decision. I am using it from the American continent longitudinal, but it leaves a clear picture whether the image sensor is different. Since it was the first time, I bought a primer for the time being, but now I would like to use a higher model as well. Since it will leave neat results in proportion to the money you put out, there is no loss if you choose a good camera if you go on a trip.

By purchase on 20th August 2012, it was 40,6073 yen.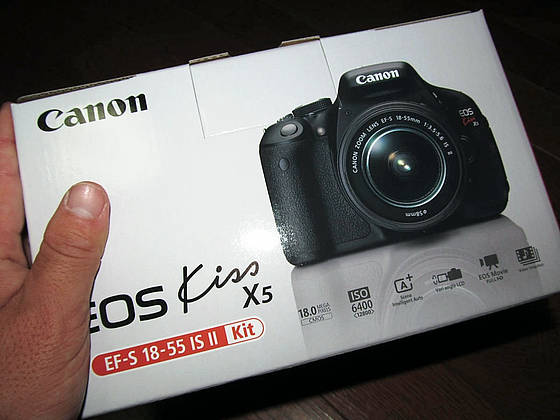 I was impatient when garbage was attached to the image sensor, but revived using the lens cleaning kit. I inadvertently dropped it a couple of times, it also burned cold and sweat, but the camera body worked properly until now.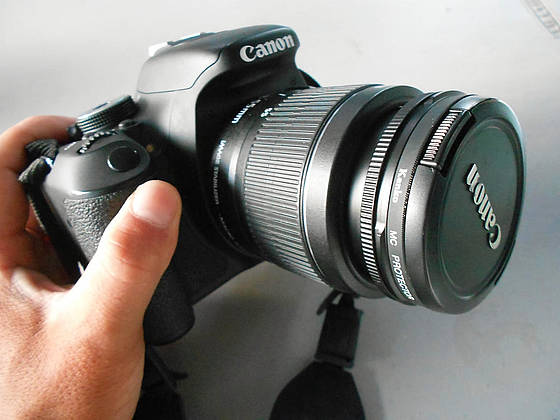 In this camera,A total of 2369 sheetsI'm taking pictures of it.

Istanbul in Turkey who was the third visit. Several huge mosques in the city are very fantastic.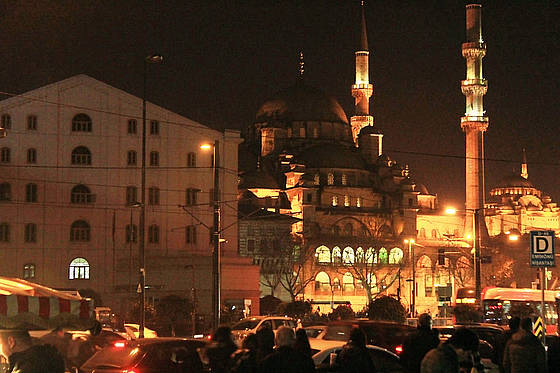 Australia dropped by before traveling around the Pacific island country was a memorable place where this journey began.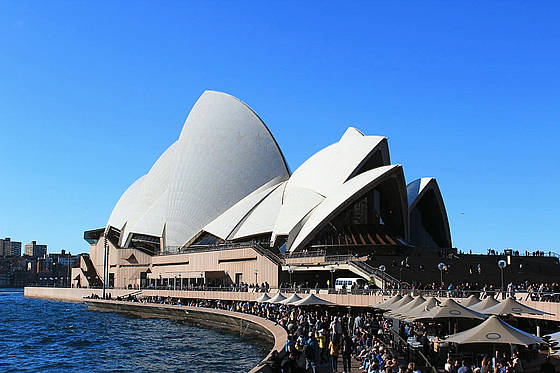 At the first visit in 2007 there was no shadow or shapeMarina Bay SandsA luxury hotel called. It is a famous place because there is a pool on the roof.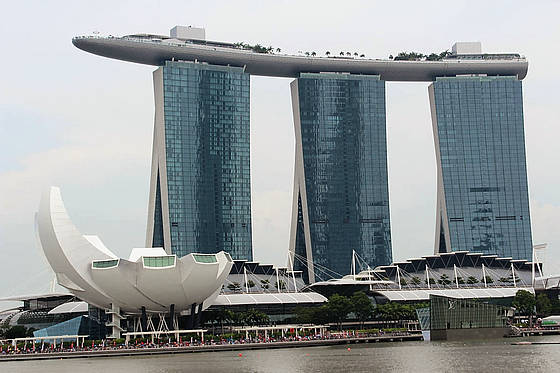 In this trip there are many places to visit again. In the past I was using the single-lens reflex to scenery the scenery that I only use the stereoscopic picture. I am satisfied very much that I was able to take a nice photo, which is staggering than before.

· Sony DSC-RX 100
Although I am not dissatisfied with the single-lens reflex pictures, it is inconvenient for carrying because it is absolutely bulky. For that reason, we also used the CONDIZE. Even just walking in the streets, once you miss it, a shocking sight that will never meet again will jump in. So, I always want to have a camera. At that time I was handy with the pocket of the pants and the condeji. It also plays the role of a spare camera when the SLR fails.

It was 34,000 yen on purchase on September 18, 2014.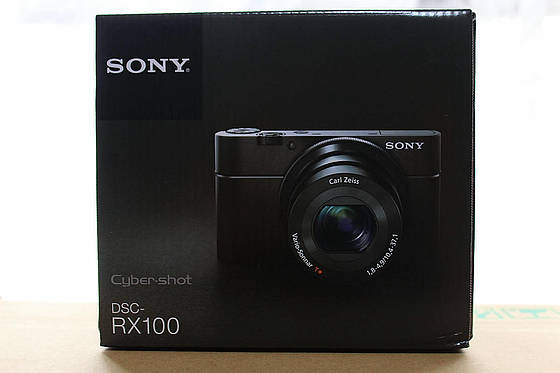 Since it became a sub camera, I used only cheap models in the conservation mode, but since it is the last one, my desire came out and I bought a camera with a good reputation on Sony's "DSC-RX 100" Internet. Even in Condeji, I am satisfied to be able to leave some kind of pictures.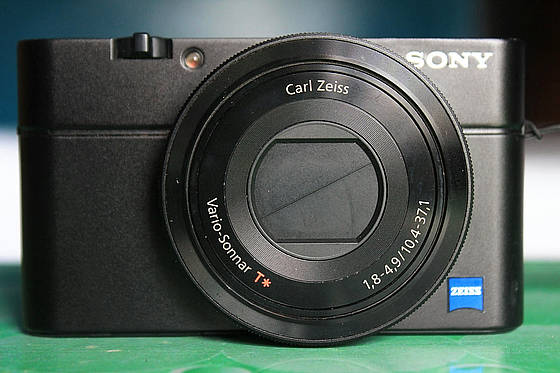 In this camera,A total of 2260 sheetsI'm taking pictures of it.

The children of Jordan who came running to school during the school made their hands heart-shaped.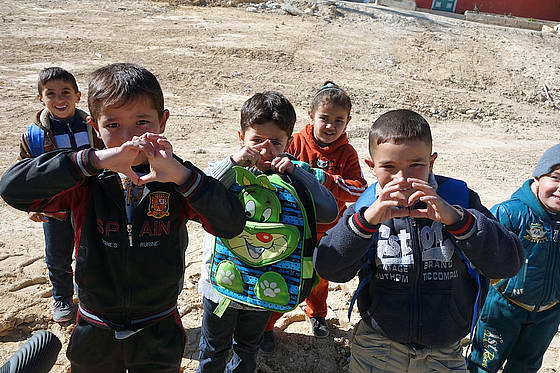 My mother is making shaved ice while my daughters are watching the appearance of this place. It is one piece when I was running on Borneo Island in Malaysia.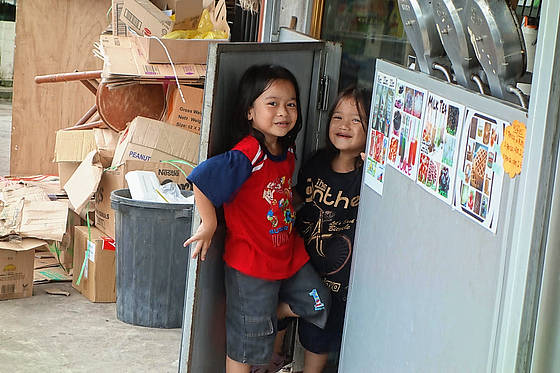 It is a waist-wrap or a crocodile, Africa has a characteristic in how to carry a baby in various places, but Ethiopia was a method of shoulder-shoulder.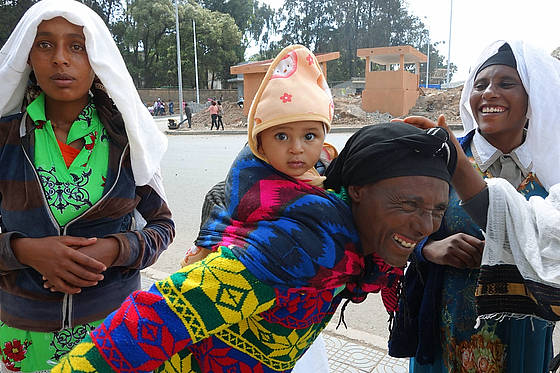 When the two cameras are combined,A total of 4629 sheetsIt is supposed to have taken a picture of this in the past year. Divided by the number of days of 365, it is calculated as 12.68 per day. By the way, if you take several photos of the same thing, I'll delete the best photos afterwards, so you can think that there are roughly these pictures.

◆ In past trips?
· 2006/02/06 ~ 2007/02/05
All the pictures taken in Australia in one year since entering the country999 sheetswas. In Australia who became my first foreign country, I also stayed for more than a year with a working holiday. Therefore, this period is all a picture of Australia. At the beginning of the trip, I can not afford much and the total number of pictures is also small. I can not imagine it now, but despite running on a bicycle, there were days when I did not use the camera. There were also periods when I was engaged in agricultural work, and at that time I have almost touched the camera.

A wild koala who could only worship that figure once.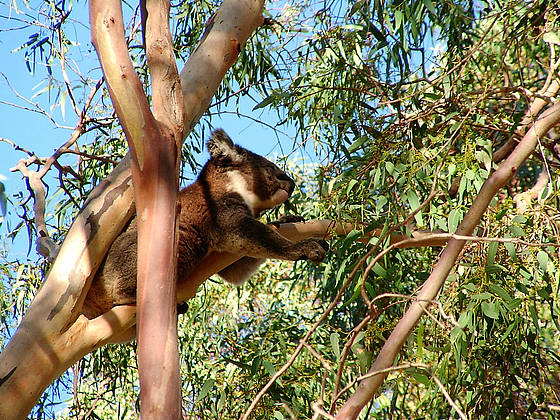 I also bicycled to Ayers Rock (Uluru) in the center of Australia.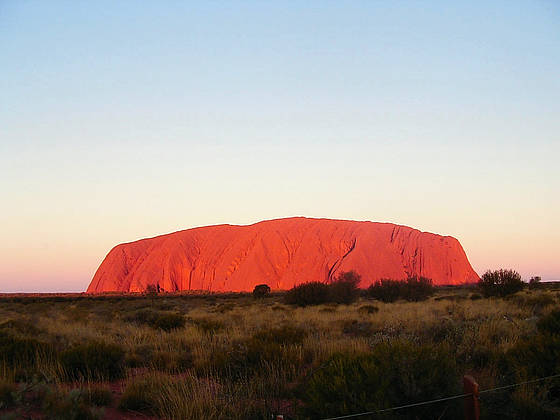 · 2009/05/09 ~ 2010/05/08
All the pictures taken in Korea since I arrived in Korea3153 sheetswas. A year of reaching Romania across the Silk Road. Despite the fact that GIGAZINE 's work has not been done yet, I have taken a lot of photos unexpectedly.

The first day in Korea where bank cards became unusable soon after entering the country, without money and revealed the night in front of Busan station.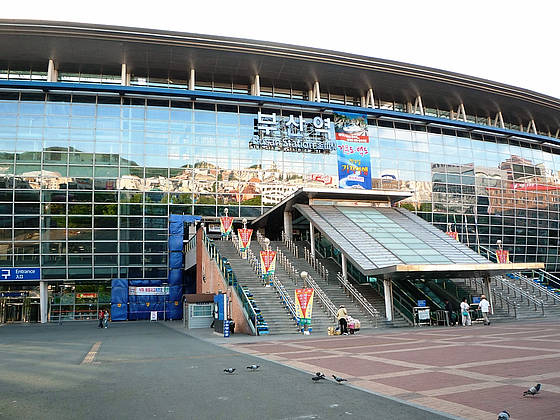 At the Tiananmen Square in Beijing which was also the center of China.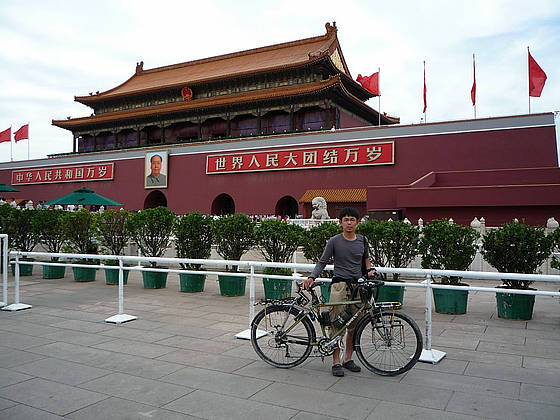 · 2012/09/24 ~ 2013/09/23
All the pictures taken in a year since I entered Canada4781 sheetswas. In the year that I travel across the Americas to Machu Picchu in Peru, I have written articles at GIGAZINE, so the total number of pictures is almost the same as in the last one year. Especially since the United States and Mexico have become long, I decided on a theme and gathered pictures.

The Grand Canyon of the United States got hot in the magnificent years when rain and water shaved the earth.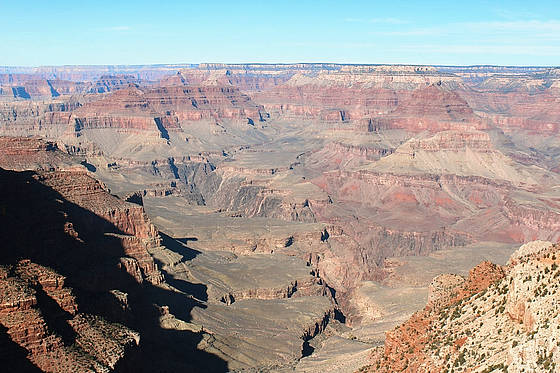 In the scene where the cactus fills the whole surrounding area, I realize the size of the world again. Nyokinoki and cactus grow thick around the border of America and Mexico.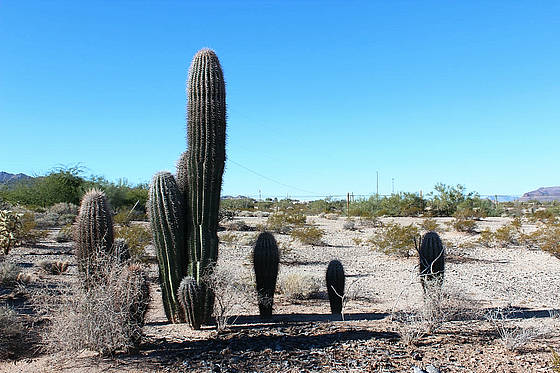 By the way, from the end of 2005 when the circle around the world began, all the pictures up to the beginning of November 2015, which is writing this article, roughly estimated 30 thousand sheets. I have taken a lot of pictures around the world.

◆ lens breakdown
It was a single-lens reflex that showed us enough success in this trip, but Fiji was around the Pacific island country, suddenly autofocus became useless. If the zoom of the lens is not maximized or minimized, it will not be in focus. Since there was no choice, I used the CONDIZE main.

I dropped by Singapore just after the island country in the Pacific, so I decided to look for a camera shop there. I was on the Internet "Shibata Makoto's photo report Singapore camera situation"I looked up the information and visited the place called" Peninsula Tower ". There was also a shop dealing with second - hand lenses, so we got color and tried the exhibits and it moved without problems so I purchased that lens.

There was only a developed camera shop in Singapore, and everything seemed to be aligned.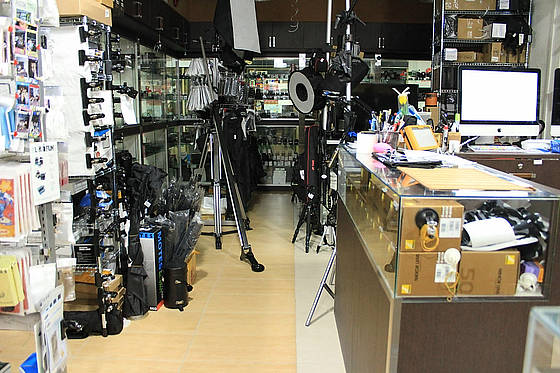 The lens was replaced with a single lens reflex.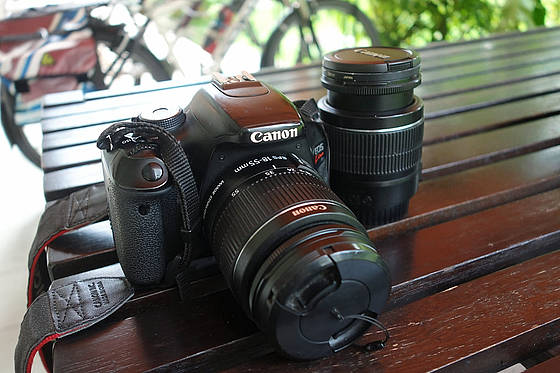 It was a sad expense with Singapore dollar (about 12,000 yen), but let's suppose that in the countries after this, it did a nice job. If you do not spend money here, travel will never be fun.

A flea market opened in the Georgian park.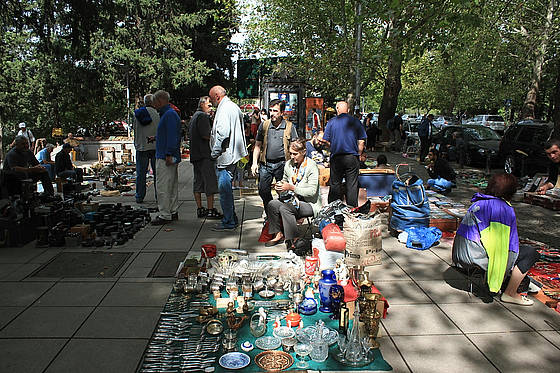 A collective housing in Belarus where remnants of the socialist era remain.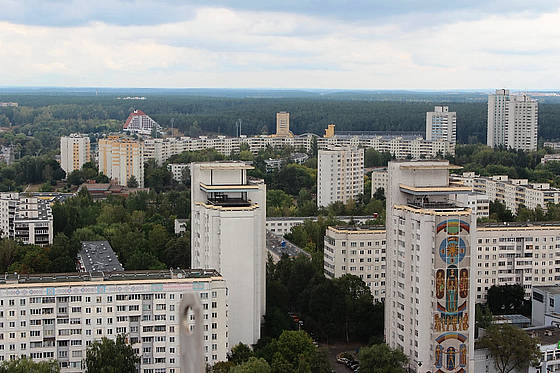 Egyptian, which looked dry even in the streets, with heat and sand.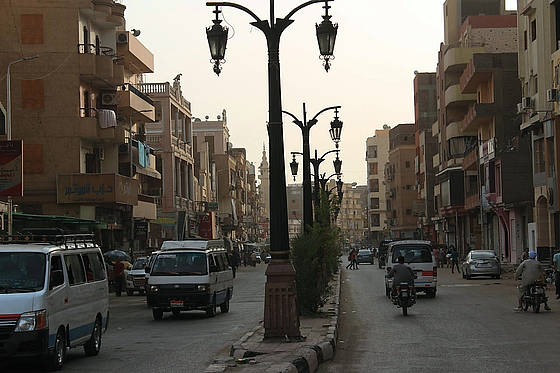 In Gondar, which came immediately after entering Ethiopia, the ladies were also dressed up at the time of the festival.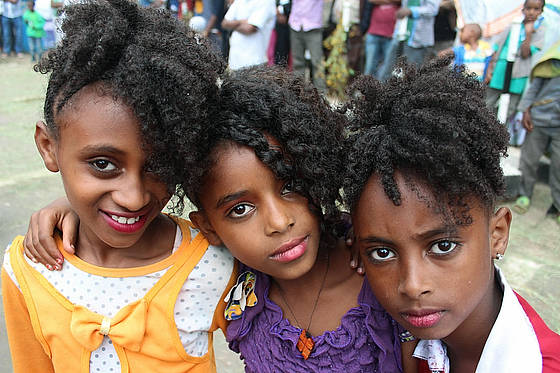 ◆ Things to take with your travels
When I enter a new country, that is too busy I want to take pictures of that too. As the journey becomes longer, we acquire various knowledge and the subject of the photograph increases. Images are managed with tags attached. When I found something like the following, I tried to leave pictures as much as possible. One such thing is completed by such accumulation.

cuisine:The picture is a huge gyoza called Georgeia's "Hinkari". Central Asian noodle dish "Lagman", Senegal cooked rice "Chebujen", snacks using Mexican tortillas "Tacos", Peru's seafood marinade "Cevice", Thai chicken meal "Kaomangai" and specialties all over the world I have cooked. Anything more fun in traveling is everyday meals. become happy.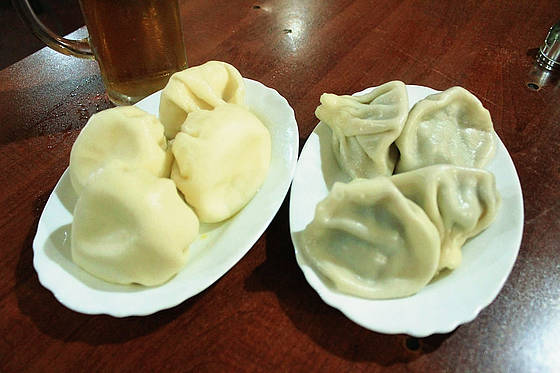 drink:Besides cooking, drinks come out with national characters. Common sense that water comes out for free at restaurants in Japan is insane when it is overseas. Mango juice is a standard in India, In China, sugar is contained in PET bottle tea, and in Peru golden shining Inca cola was popular. I can not forget something like Turkish chai grass whose glasses were constricted.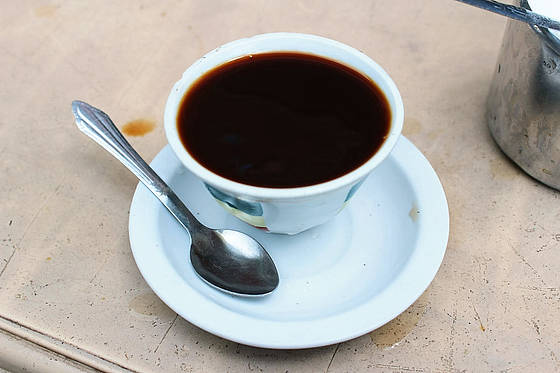 coca cola:The more countries that do not exist, the more they count. Because the carbonated water which is most consumed in the world, all the designs handled by Coca-Cola Company were excellent. What kind of design is behind the red can? When I enter a new country, I will check it by mistake. The logo "Coca-Cola" also has Chinese and Arabic versions. When traveling, such as a signboard placed in downtown of big city and poster reflected with local dish, we will deliver stimulus next time.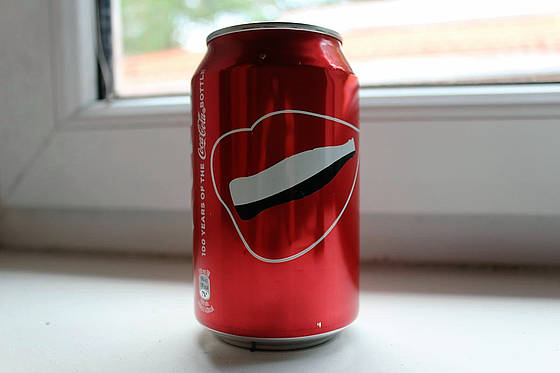 Energy Drink:From the epidemic, it seems that the threshold for new entrants is also low, so novelty energy new drink that has not passed so long time, many manufacturers are developing various energy drinks. What matters is the naming and design that resonates with the heart. "Red Bull" "Monster Energy" "Lipovitan D", etc. are famous, but there were other products that stretched their preferences as "Power Horse" "Double Force" "Mother" "Hell". The trend of attaching names that are likely to be strong for the time being.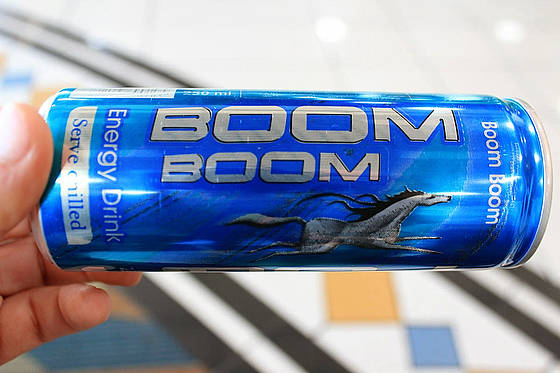 Donald image:Donald who dressed as a clown is a popular mascot of McDonald's not an exaggeration to say that it is a synonym for fast food. As in Japan, Overseas Donald was also sitting on the bench. I feel that face is similar to local people without heart. Surfing in Bali island in Indonesia, hand in hand in Thailand"Wai (palmar)"Pose and variations are plentiful.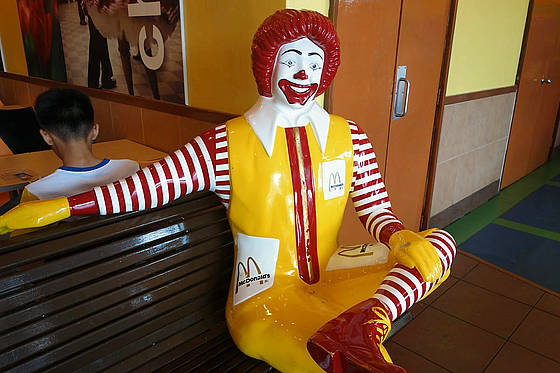 Seven-Eleven:Japan's first convenience store, now the world's largest chain store. I am going inside even overseas, and I am checking the difference with Japan. In Thailand there are stores with pharmacies and bakery. In the Philippines, eat-in corner is enriched and it is possible to eat soft cream. There is a desk and a chair, so you can relax in the shop.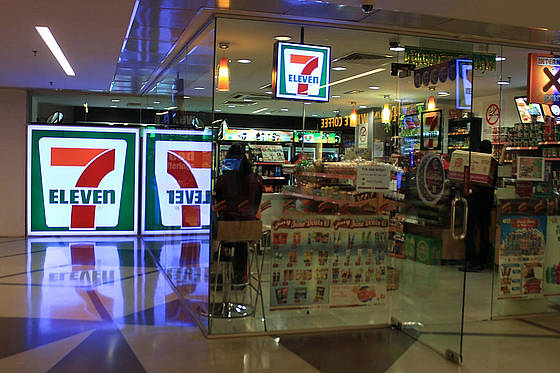 gas station:Airline'sFlag carrierJust like gasoline stations, there are companies representing the country, so I would like to study. ENEOS in Japan, Total in France, Petronas in Malaysia, and so on. "Lukoil" in Cyprus was a gas station of Russian capital.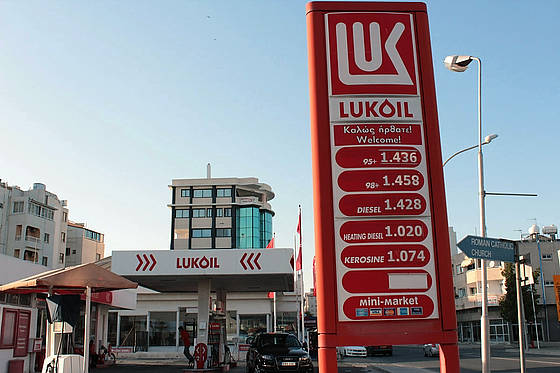 money:As everyone gets it, every country puts emphasis on the money in his country. The banknotes in Vietnam are all Ho Chi Minh and all Kenyan notes are Kenyatta of the first president and all Maldives' banknotes being island nations are boats and all the countries whose portraits are the same are important points. From 1 Kuwait with the world's most valuable currency to 1 dinar = 400 yen, 100 rubles = 0.72 yen, up to Belarus issuing banknotes worth 1 yen, overseas money is filled with stuff.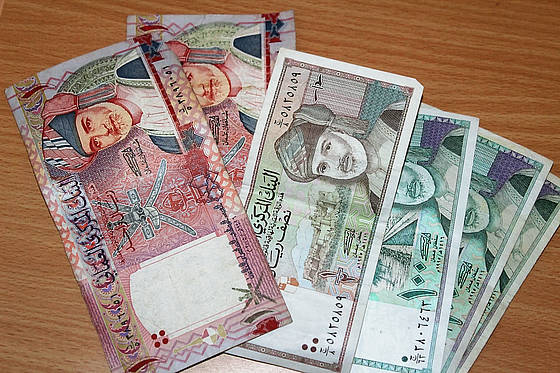 character:Rounded and lovely photograph characters are from Georgia. Here we have a country with distinctive characters from Arabic letters in the Middle East to Indian Hindi, Tamil, Thai Thai and Cambodian Khmer. In these countries, the keyboard of the personal computer is also a unique specification.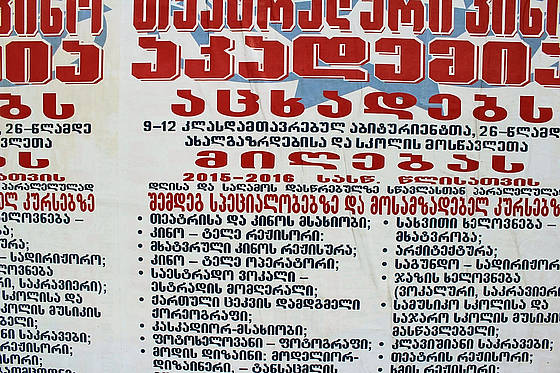 Signs:This has been noticed long afterwards, but there is no traveler who can collect signs as much as the world-wide charrider. With a little margin in mind, if you stop a moment the mission is completed. Animals such as alpacas and camels on elephants were fresh as they can not be thought of in Japan. In Southern Africa, ban on hitchhiking is prohibited, in Southeast Asia it is forbidden Durian, and signs unique to that place are also pleasant.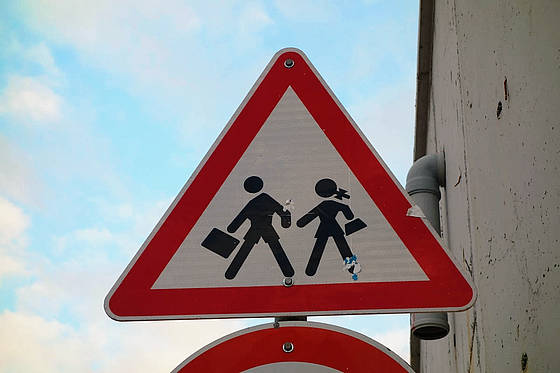 design:Pac-Man is about to eat pizza. I want someone to see. I do not want you to forget it when seen. To fulfill such a role, designers will wield their wisdom. A wonderful design that makes me crisp is a work of art placed in the city.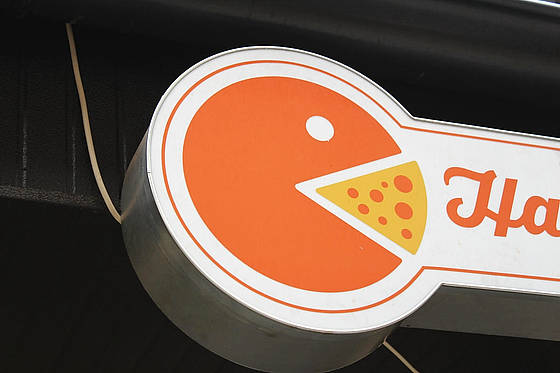 Tower:There is no pleasant scenery as far as the town which looks from the high place. That is why, if there is a chance you are going to the observatory. It's fun because the road is cross-cut, radially stretched, and you can see the city building. This is someday, I would like to write articles altogether.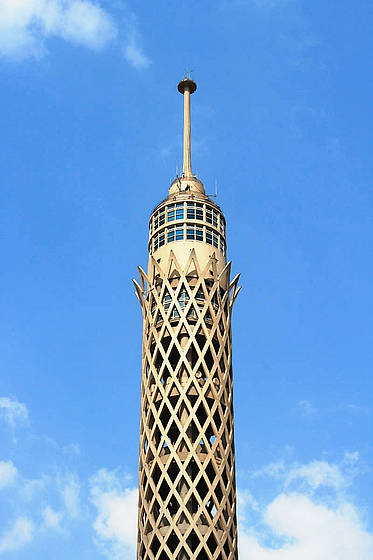 Car Emblem:I do not care if Toyota, Honda, Suzuki, Nissan and domestic manufacturers are in Japan strong, but unusual cars are running overseas. There are also makers who have never known Dacia (Romania), Skoda (Czech Republic), Seat (Spain), even if this also draws attention, it will not stop. Ryu in one, Renault, three in Mitsubishi, in fiveGoshi Motors Corporation for FAWIt is.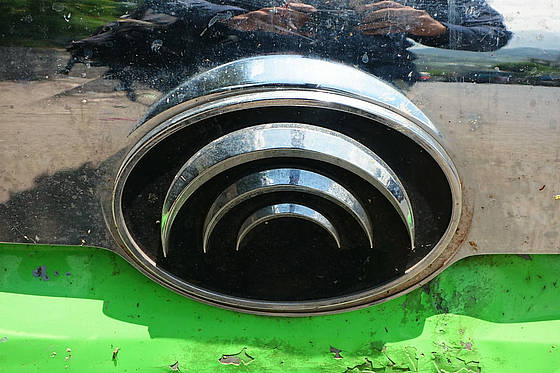 Cartoon:In addition to souvenirs, I am looking for manga in Japan all over the world. In French and Spanish it will be a learning languages, but the Thai word "Tokyo erotic Tokyo girl" that took pictures can not be deciphered.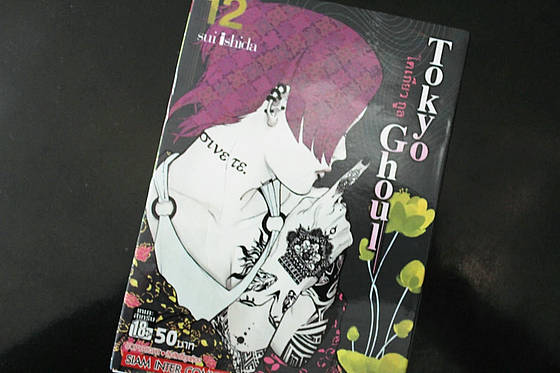 Cat:The top of the heater is a warm Nyan. Even overseas, cats live quietly. Especially in the Islamic area of ​​the Middle East, there are lots of cats in the streets from the anecdote that Muhammad who opened Islam cherishes. Egyptian cats ran away with the fish from the restaurant. Thai cats are sleeping as they are misunderstood by stall items. A cat walking in a different view from church, desert, or Japan. Finding foreign cats is one of the pleasure of traveling.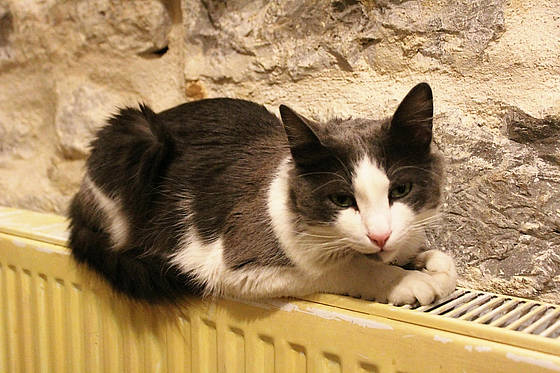 Child:They only know that they live, every day is fun and it seems useless, and they are always playing with a smile. I can not imagine what I will do and I will not get tired of seeing it. When he passed by by bicycle, he heard an innocuous voice saying "Hello" "Bye Bye", I did not think no matter how tired I was. If you see it with a cloudy eyes, you will feel like "Let's do a little for them." Because there is the most shining thing in the world, I want to point the camera to my child.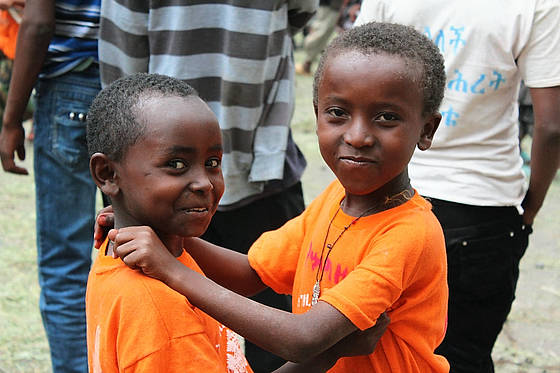 "Since I am flapping now, I will take a picture later," afterwards, I missed the shutter opportunity as it is. Sometimes it fails, but if you go on a trip I would like to leave good pictures. Do not forget your backups.

In what interests you, the journey will change. If you go on a trip, what kind of pictures do you take?

(Sentence / photo: Takuya S. Narou Charriderman
Cycling around the world for a bicyclehttp://shuutak.com
Twitter@ Shuutak)