Things to be aware of in order to avoid dangerous eyes overseas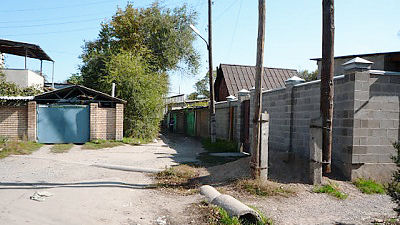 As soon as the New Year ceased, the news that the Japanese couple were attacked by robberies while in taxi while in Ecuador in South America and were killed or wounded has flowed. Tragedy may not have happened unless any one of "Guayakill" "Night" "Sinking Taxi" is not complete. In Japan it is normal for taxi drivers to suffer robbery damage, but in some cases taxi drivers work robbers overseas.

Hello,Around the World Bicycle WorldIt is Takuya Sudo @ Chaliderman. Guayaquil where the incident occurred was deciding not to go absolutely after listening to the story of backpacker saying "There was a burglar twice in a bus terminal in a short time ...". Initially, Ecuador only has a route that goes through the Andean mountain range that it is a bicycle trip, you do not have to drop in at the coast Guayaquil. The bicycle trip seems to be free, but some routes are fixed.

This is the news.

The husband shot by the Japanese honeymoon will die, the wife also seriously injured Ecuador - MSN Sankei News

【Los Angeles = Mr. Nakamura】 A Japanese couple who was honeymooning was shot at December 28th last year in Guayaquil, the largest city in Ecuador, South Africa, the husband died and the wife was seriously injured. The local media reported. The couple was attacked by several criminals after taking a taxi and the police authorities are investigating as a robbery case.

After entering Ecuador, the city was a bit wary with a dark atmosphere.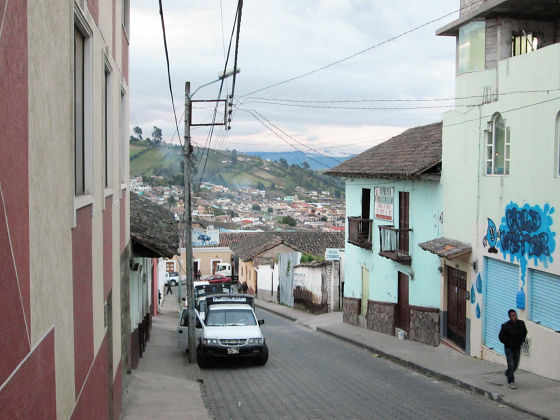 New town of bright capital Quito.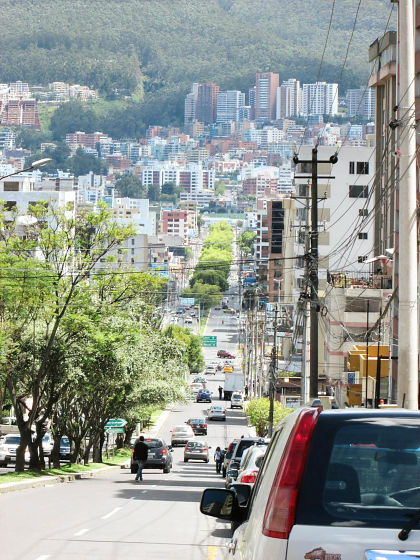 However, as Sunday comes, many shops are closed and there is less traffic, so you need to be careful enough.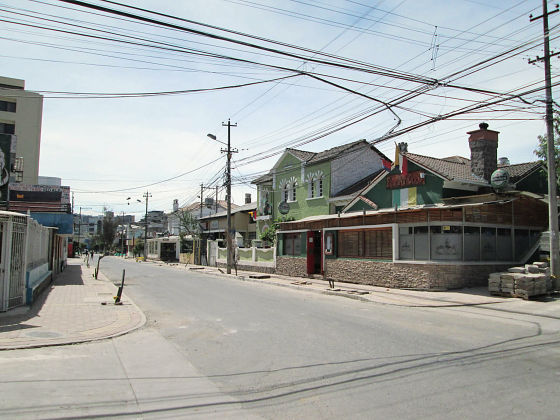 In Ecuador, Mr. Kiya, who writes articles in GIGAZINE,I came to Ecuador's "thief city" looking for an stolen iPhoneAs you can see in the article that says, as you travel, you are knife cut at the back and valuables are being stolen. It is a terrible story that the bag was held in front. I sometimes see this walking in front of this shoulder bag in Latin America, but it is that security is bad as much. Even though a woman in West Africa has her bag on her head.

Africa was traveling for a long time, but fortunately I have never met dangerous eyes. Even though it is poor, peaceful air flows when living is established. I can not forget the sight that 100 people watching one television in Guinea. On the contrary, when the disparity became a big society, I felt danger as a giggis. In Kenya and South Africa you need a grill and a gun to protect it.

I have traveled over 96 countries so far and will be abroad for a total of about six and a half years. I tried to summarize the overseas dangers that I think in that time this time.

Danger as big city
With this picture ... ....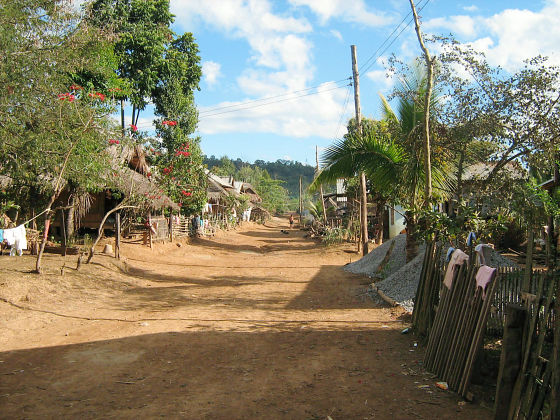 This picture ......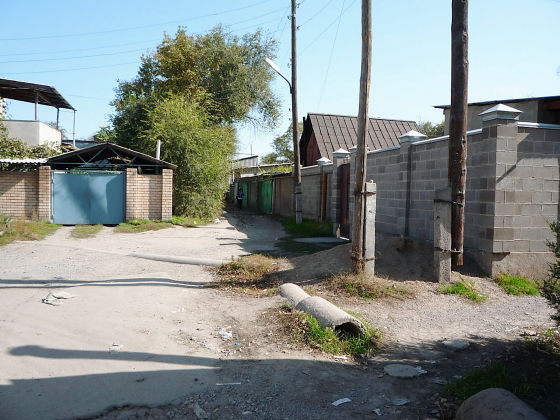 Both are unpopular streets, but the danger level is completely different. The above picture is a calm Laos countryside village, but the bottom picture was Bishkek, the capital of Kyrgyzstan who was killing it. At the time of 2009, there were several incidents where travelers were attacked near Bishkek's Japanese inn, so we were cautious.

Overseas it tends to be as dangerous as the capital and big cities. In the case of Ecuador, Guayaquil is a big city that exceeds the capital Quito. When I ran Nigeria as well, I removed Lagos with about 12 million people who only hear bad rumors from the route. The atmosphere is bad as poor people live in big cities, even in Europe it is the same feeling. The possibility of something happening is higher in the city than in the country.

Panama City, the capital of Panama, has areas that you do not want to step in.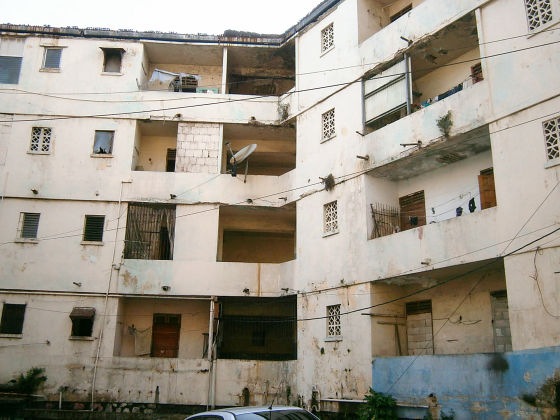 A slum area in the outskirts of Winthook, the capital city of Namibia.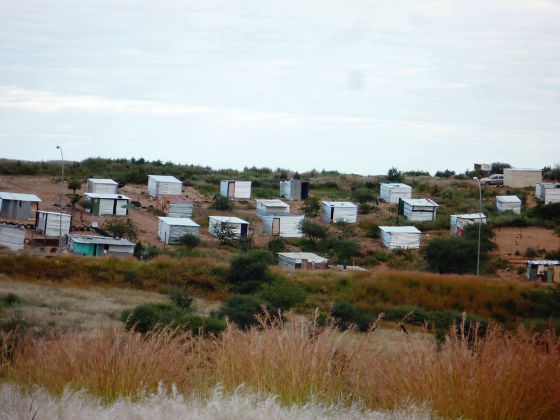 ◆ Points to keep in mind
I have never heard of depositing my luggage at a Japanese supermarket, but since it is stolen overseas, I have a country where I can leave my bag. It is Central and South America where there are many such countries, but in Chile it is no longer necessary to deposit handbags, so I feel "a bit became safe?"

It is a scary to see that the toilet is kept clean, but it is scary as it is broken or broken by one criterion to check security. If this is also Chile, the shopping mall and toilets in the highway service area are kept clean. There are not even doors in the large toilet that is unprotected in various ways in China, so it may be surprisingly safe country.

What points to watch overseas ......

Humans who defile the city with graffiti do not know what to do.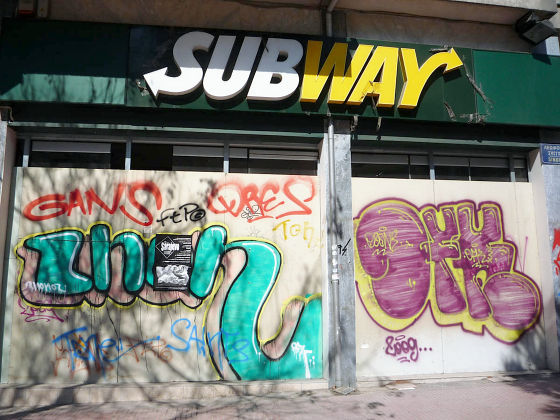 The iron grid in the store indicates the possibility that the robbery will attack.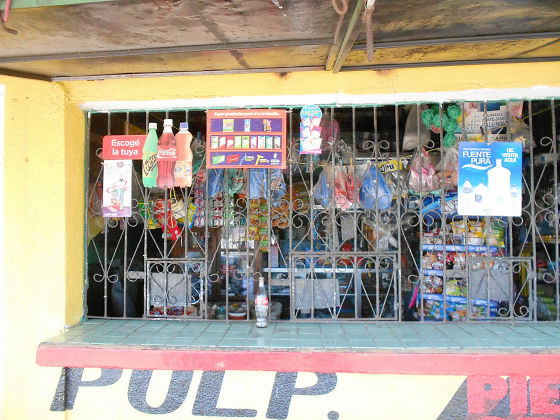 The entrance of the building is strict and the barbed wire is stretched is that the security is bad as much.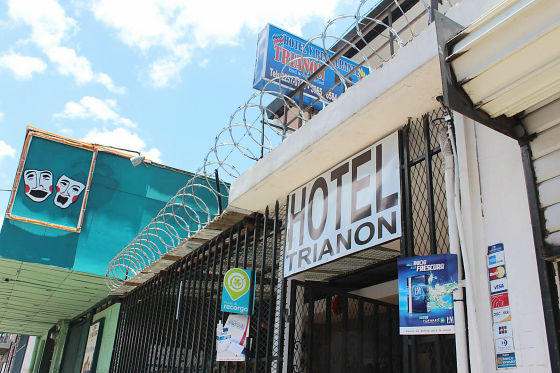 In Namibia high-voltage wires were installed on the wall.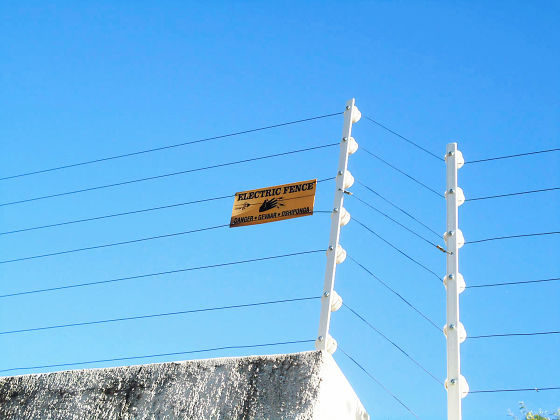 On the other hand, the point of security is ...

An unattended gas station only functions in a country where security is good. The photo is Slovenia of the former Yugoslavia.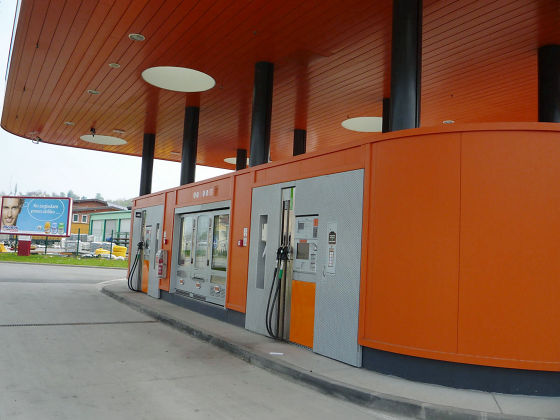 Likewise, I was surprised that a vending machine was placed on the roadside with Tirahora in the USA as well. It is a familiar scene in Japan, but it is like a casual safe is placed depending on the way of thinking, and in countries where security is poor you can not do the same thing.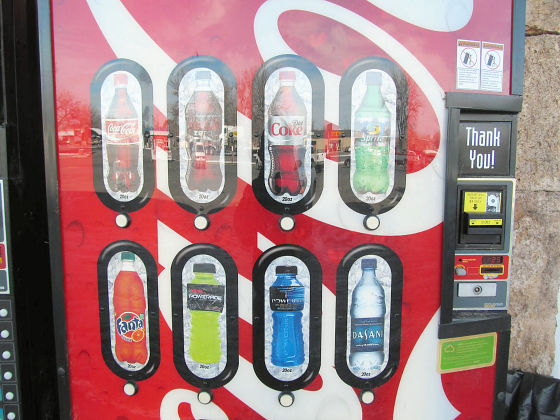 In that respect, it may be impossible to believe that the merchandise left in the outdoors of Japan is from a country with a shop of irons.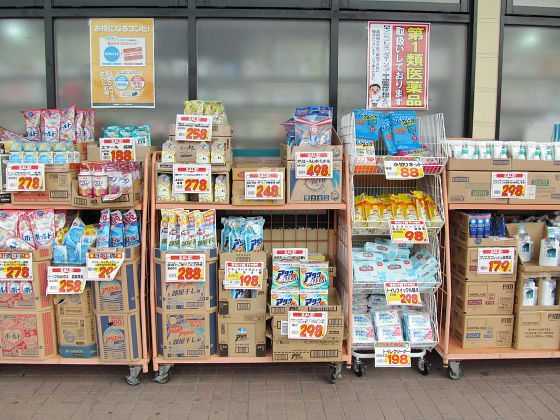 There was gardening in the veranda of the public housing in Poland, and although it was never rich, I felt like a calm atmosphere.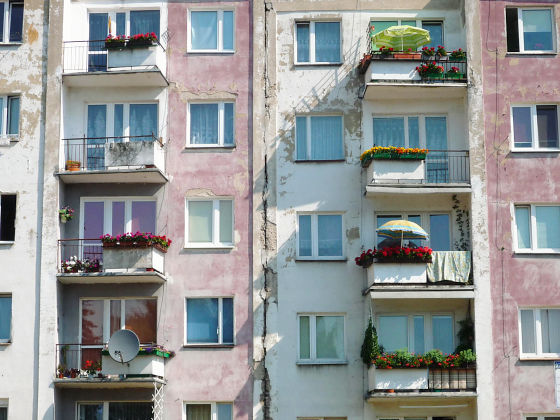 ◆ Places without people are dangerous
Because society is established because order is kept, it is unthinkable that sudden attacks in sudden crowds of people. Someone will stop. Things cautioned by the crowd are thieves such as pickpockets and savings. There is a danger that burglars are hiding in popular places only. Because it is such a situation, it is important to walk down the street to check the place where you can escape such as the open shops on the main street in the downtown area, even if you walk.

The morning of the Vietnamese town on the border with China is early.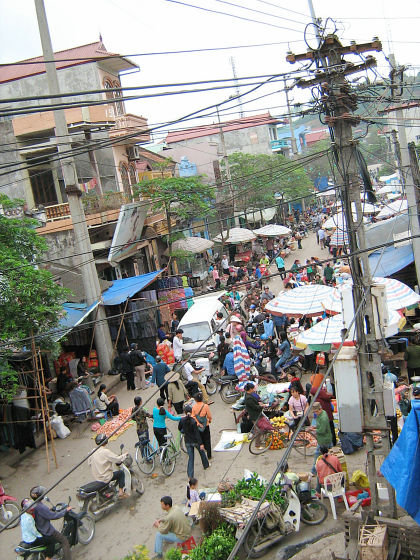 Residential area of ​​China.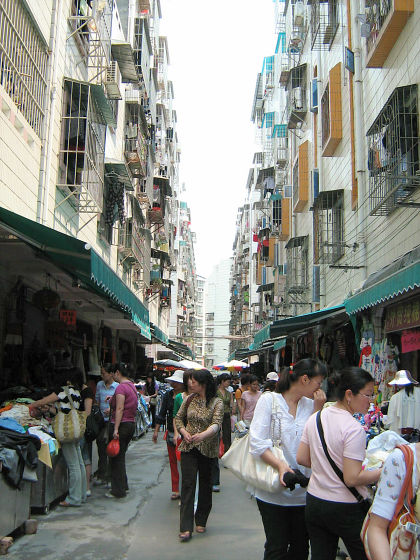 Countryside town of East Africa, Burundi.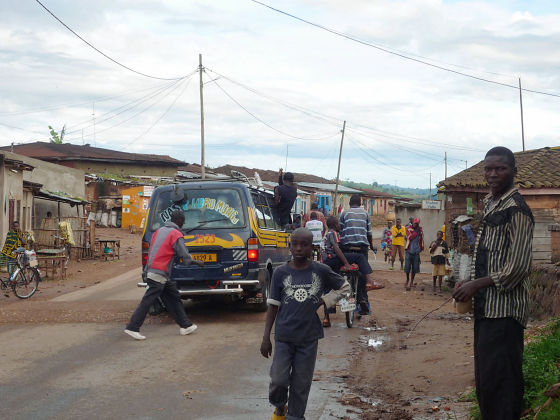 And I basically do not go out abroad night. Whether you eat meals or shop, it is the iron rule to have it done while you are bright. When it gets dark it will reduce the traffic and the danger will increase accordingly. Only when the city is crowded and safety can be secured will come out dark and go outside.

Dusk of Colombia who finished meals and shopping.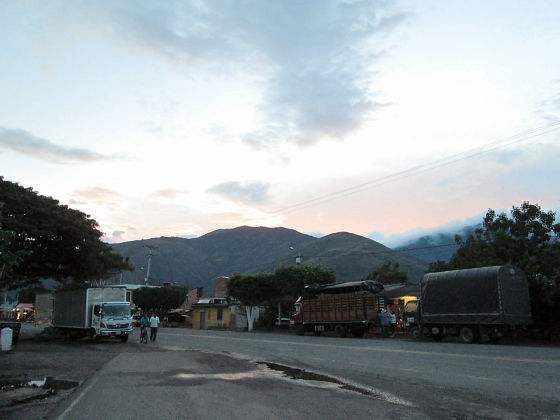 Downtown streets of Chile where stores closed and the area was less popular. You will soon return to the hotel and then you will not go out.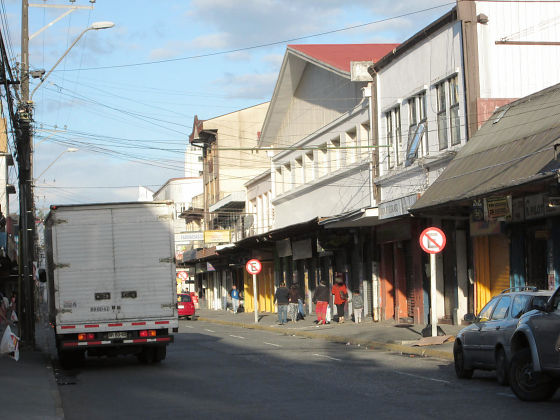 In Morocco where the day and the day are too hot, there is time for the city to crowd after sunset.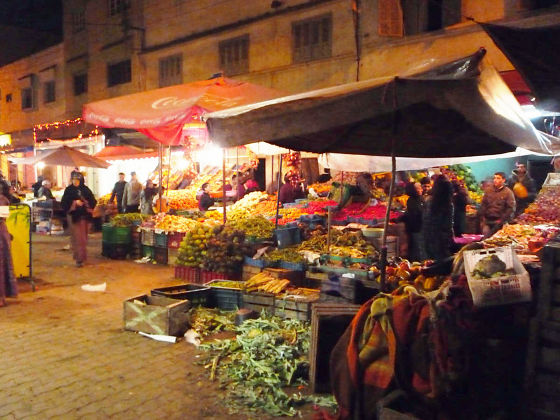 Even if Mexico also got dark, I went outside where the people's traffic did not endure.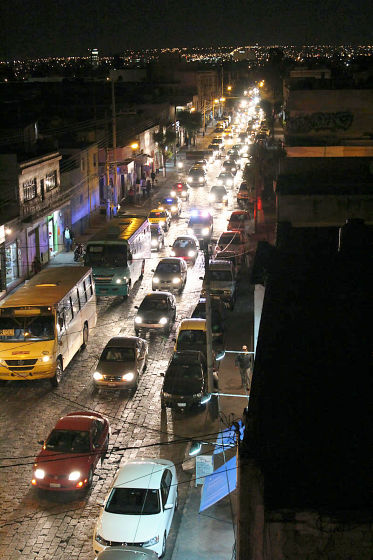 ◆ How to identify dangerous people

People who walk on a popular road
Elder couple → Safety
Family with → Safety
Couple → Well safe
Otty → Well safe
Two young men → a little dangerous
A young man → a little dangerous
I judge with feeling. The most dangerous thing is a young man in her teens and twenties who tends to slow down judgment of good and evil. However, even a young man is a couple or children are a little relieved. And it is also important to check your appearance. If it's a dressed outfit, you'd better set yourself a bit. I can feel relieved when I am still properly in shape. It is necessary to observe "What was the other party doing?" It is okay if you are hanging a shopping bag or holding a work tool, but be careful if you do not have the purpose.

Family of Kazakhstan.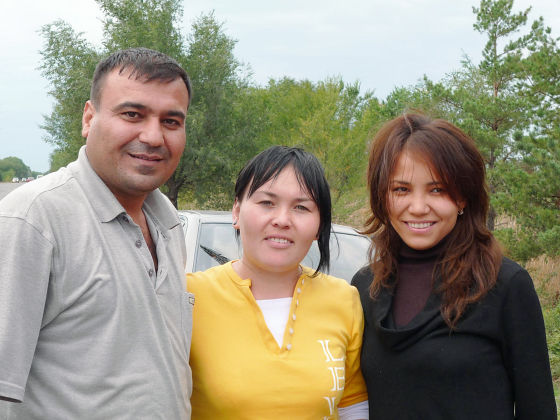 The Russian family who talked about in Kyrgyzstan seemed to be doing business and the style was different.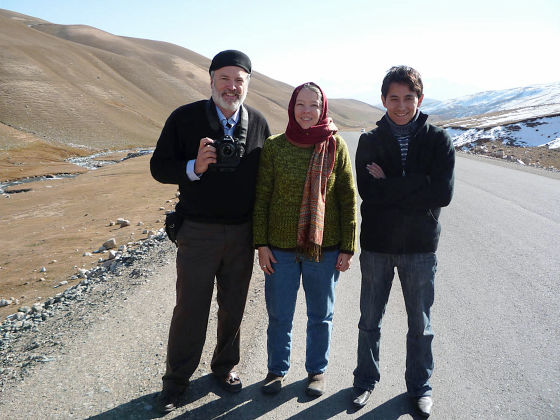 Together with Iranian families.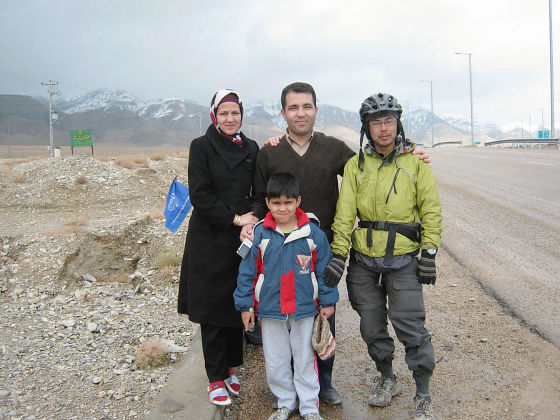 It was Africa to be surrounded to be attacked, but it is normal all the time. We ate pineapple while attention was paid to all of us.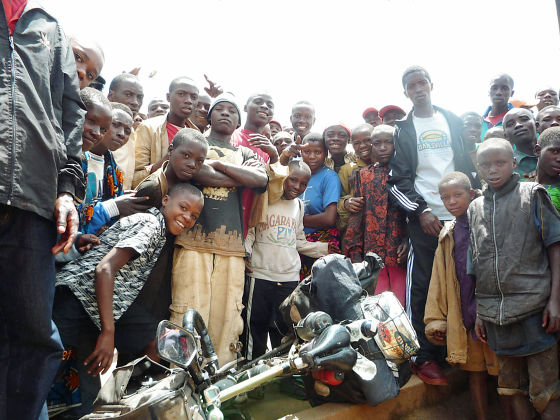 The car stopped at Colombia is also safe because it says "I am going home for bike play."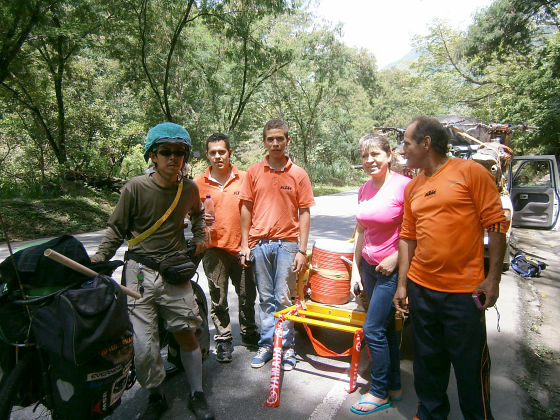 A lot of news has proved that young men are dangerous.

Turkish court in life Turkish court for repairmen by Japanese girls student killing, speed decisions - MSN Sankei News

Local courts in Nevsehir prefecture were killed on charges of murder and other charges in a case where two female students of Niigata University 4 people were killed in Cappadocia, a sightseeing spot in central Turkey, on February 10, Fatif Uyal (23), a repairman who was charged with murder, He sentenced to life imprisonment. The Turkish media reported.

Indiscriminate killing in Guam, two Japanese deaths 11 injured - Asahi Newspaper

The local investigation authorities arrested Chad DeSoto (21), a local originator who was seized at the scene, on suspicion of murder. According to the prosecution letter of the Attorney General of Guam, the suspects told the investigator, "I tried to hurt as many people as possible with a car first and then a knife." According to the press conference Guam police chief Bodario, he said that after that he was silent.

The Voice of Russia The suspects of suspected murder of the Zabaikal region Japanese traveler - The Voice of Russia

In a case where Koichi Odinata, a Japanese traveler in Russia, Zabaikal District, was murdered, two men were arrested on suspicion of murder at midnight on the 31st. The suspects are young people 20 and 21 years old.

If you are going to follow people in directions or something, let's mind whether you talked to yourself or not. The bad guy comes out in front. Even though he is not my mother tongue, I can not trust anyone who speaks in English. In fact, an aunt who calls himself Filipino in Vietnam was talked about "I'm going to study in Japan this time, my daughter will study abroad in Japan" and I was invited to "Come home and talk a little?", "The risk of this pattern I have read stories of my experiences "and I have escaped the difficulties.

It is important to speak to a lot of people, not just one person. Even if one invites you to "Follow me", there is insurance that someone knows. In Bosnia and Herzegovina, my grandfather took me to a place somewhat apart as "there is a good place if I do not have a lodging camp", but there was no problem as there were some people watching. However, although I am paying attention that young men are just hanging out here too.

It was a mountain hut being guided.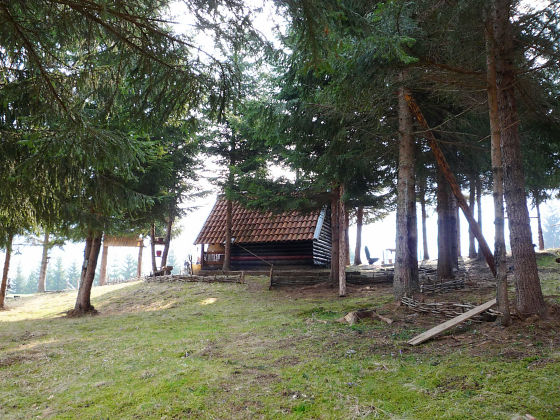 Regarding this person, attention is also required for "drunkard". Especially when young men were drunk from daytime, the taste was bad and in Kyrgyzstan in Central Asia I was involved in one of the three drunkards. As soon as I took the distance, the rest of the panicked people took out the man in question. Since this is a place where cars come and go, I do not really know what will happen. Misfortune comes down from an unexpected place.

◆ About the place of the homestay
This is not very relevant to the general public, but when you set up a tent it is absolutely two places where people can not find it or a place where someone's eyes can reach. It is extremely dangerous when this is halfway, and in Malaysia I was attacked by an assault if I slept outside the bus terminal that is open 24 hours a day. You should not think that people are annoying and should enter the bus terminal from the beginning.

When doing a lodging in a place that people can not find absolutely
1. I can not find it
2. Do not mind being found →
3. Discovered → Worried → Coming → No problem
4. Discovered → minded → come on → attacked → run away
5. Discovered → anxious → come on → attacked → can not escape

There are five patterns. I do not want to experience 4 and 5.

The vast Australian uninhabited section is safe and comfortable.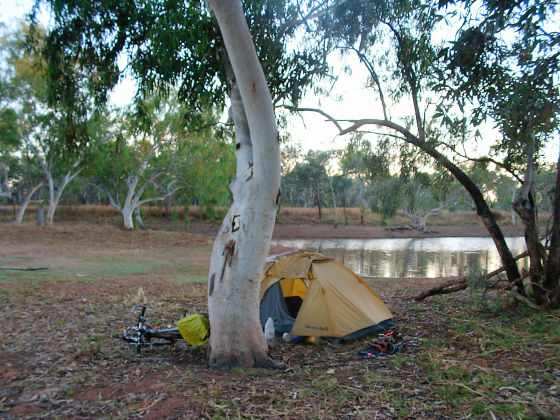 Although I was not away from the road in Kazakhstan, I stayed overnight in a place I could not see from the car due to height difference.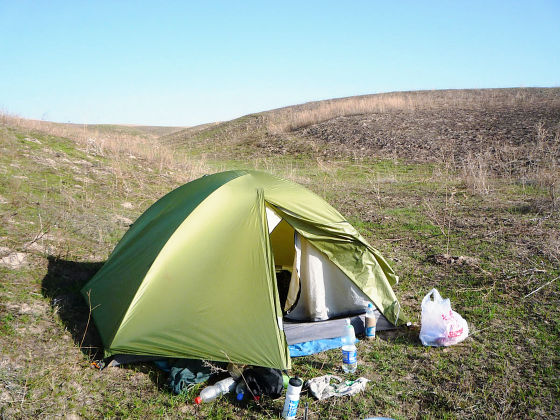 In Armenia where only the mountains were used, it was common to put a tent at the pass. Generally there are few people near the pass so it is safe, but people live in developing countries, too.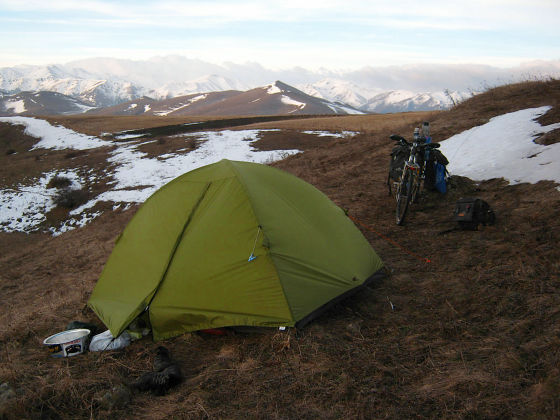 In Albania which is also poor in Europe, it is in the shadow of a building that is not visible from the road while being bent.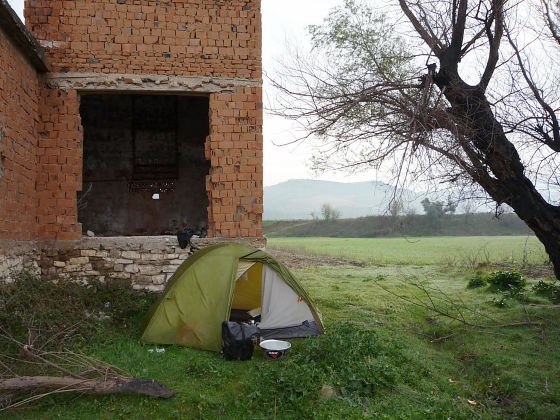 I also camped in southern Africa. Botswana has 2 million people and Namibia only 2.2 million people, while having a larger land area than Japan.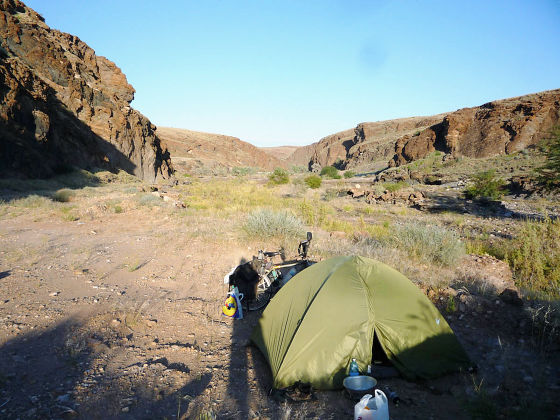 In Thailand there was sometimes a tent on the gas station.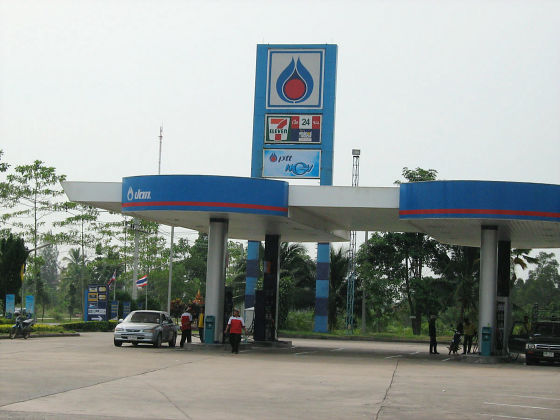 Also in Mexico several times, next to the gas station.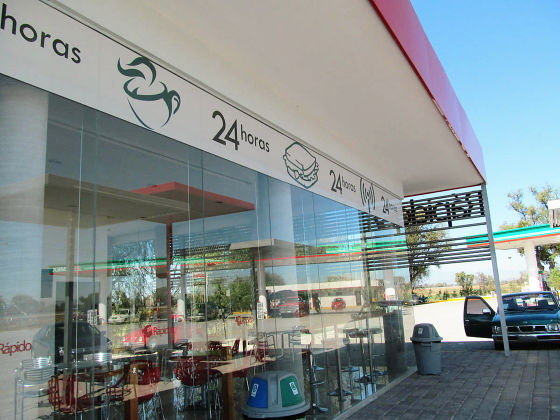 In Turkmenistan in Central Asia, I experienced "I am found → I am interested → Coming → No problem" during the camp, and I hesitated. A place where I thought that I could manage to survive without having a nice place to put a tent. I am a young man and can not refuse to say "come home", "I will have a family as well as a family" to accompany. In that case, there was only him in the house ... just because he was a pure youth, he sent me the next morning without anything, but it is not very good memory.

Simple appearance.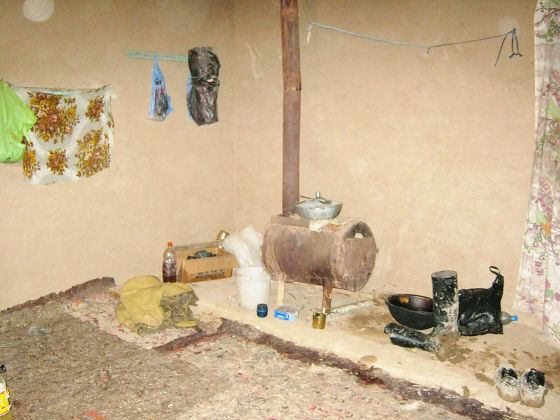 I think that it is kind of gravure because it was a boy around the age.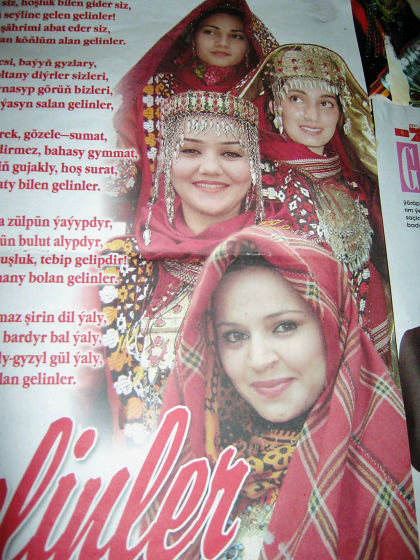 Young man who took care of me.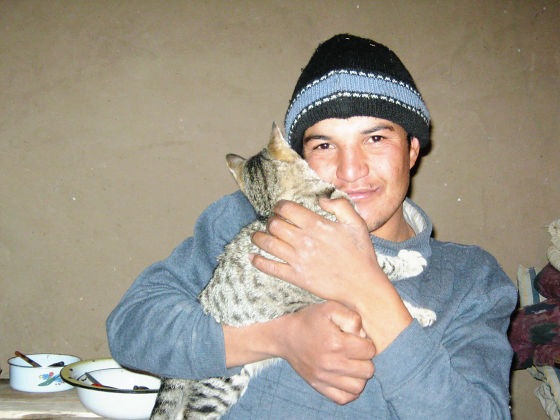 Together with a cat.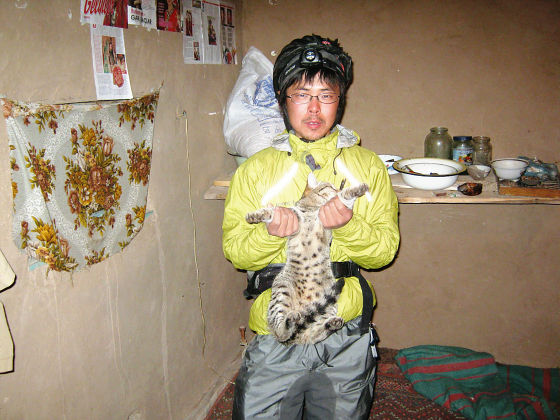 Now that the Internet has become widespread, it will come out if you search overseas danger information on the net. If it is a charrider that traverses the Americas, Guatemala, El Salvador, Honduras, Nicaragua, Coastal Route in northern Peru, Mendusa in Argentina is a dangerous point.

Even if you are a charrider or a backpacker, there are dangerous experiences in blogs and so on, so you can prevent yourself from being harmed by keeping informed. In South America it is famous for a fake police officer in Bolivian capital La Paz and ketchup robbery in Argentina's capital Buenos Aires.

I want to depend most on the Ministry of Foreign AffairsOverseas safety websiteSo, why is not the latest information available? If you want to know the detailed situation of your destination, you may want to look for a separate home embassy's homepage.Japanese Embassy in PanamaYaJapanese Embassy in BoliviaWe are sending detailed information on the site etc.

I do not know what will happen, but by gathering information and paying attention you should be able to reduce the probability of getting hurt. It is too late after something happens, so let's keep on a safe and pleasant journey.

(Sentence / photo: Takuya S. Narou Charriderman
Cycling around the world for a bicyclehttp://shuutak.com
Twitter@ Shuutak)