Twitter releases new API ``Twitter API v2'' for third parties, APIs that were divided into 3 parts so far are integrated and troublesome migration is unnecessary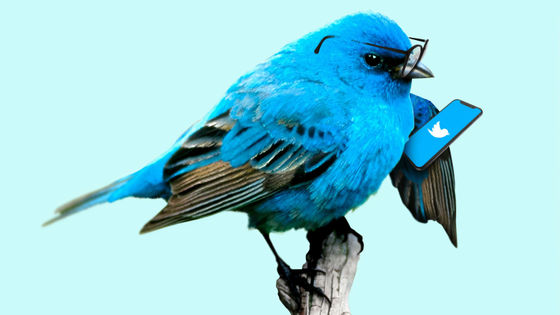 On August 12, 2020, Twitter released a
third-party
API,
Twitter API v2
. According to the company, a significant renewal since the release of '
Twitter API v1.1
' in 2012 enables new features and multiple
access levels that
were not available before.
Introducing a new and improved Twitter API
https://blog.twitter.com/developer/en_us/topics/tools/2020/introducing_new_twitter_api.html
It's finally here! ???? Say hello to the new #TwitterAPI .

Rebuilding The'Re We Twitter API V2 From The Ground Up To Better Serve Our Developer Community. And Today'S Launch Is Only The Beginning. Https://T.Co/32VrwpGaJw Pic.Twitter.Com/KaFSbjWUA8

— Twitter Dev (@TwitterDev) August 12, 2020


Twitter launches new API as it tries to make amends with third-party developers-The Verge
https://www.theverge.com/2020/8/12/21364644/twitter-api-v2-new-access-tiers-developer-portal-support-developers

Twitter released ' Twitter API v1.1 ' in August 2012. However, according to IT-based news site The Verge, this API is unpopular among developers because it has many restrictions and poor customization, and it has been a cause for many developers to leave Twitter.

On the other hand, many new features such as 'conversation thread', 'vote results in tweets', 'pinning tweets (fixed at the top)', and 'spam filtering' that were often requested to be added to 'Twitter API v2'. It is said that is included.

Until now, APIs have been divided into three categories: 'standard (free)', 'premium (paid/self-service type)', and 'enterprise (paid/custom API)'. I was working on it, but it was merged into one in 'Twitter API v2'. This will allow all developers to use the same API in the future, Twitter says.

Instead of having one API, 'Twitter API v2' will be changed to 'Standard' that most developers use as standard, 'Academic research' for academic researchers, 'Business' for enterprises A separate 'Product Track' was introduced.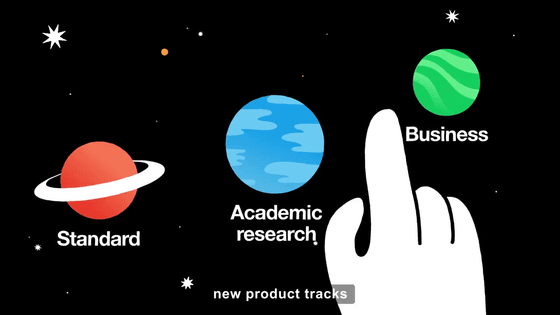 Each product track is further divided into three access levels: 'Basic', 'Elevated', and 'Custom', enabling various developers such as researchers, manufacturers, and companies to use fine-grained options to suit their needs. ..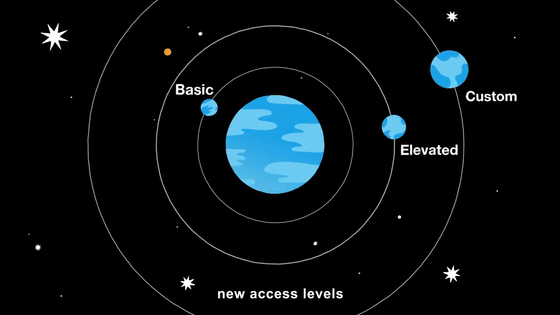 In addition, the developer portal has been revamped with the release of Twitter API v2 to allow for onboarding wizards, app management, API usage and restrictions, access to a new support center, document search and more. In addition to the improvements to the above, we plan to make more information available in the future.

The 'Twitter API v2' released this time was originally scheduled to be released on July 16th, but the problem that many accounts of celebrities such as Tesla's founder Elon Musk were hijacked the day before The release was delayed because it happened.

Twitter companies and celebrity accounts such as Apple and Elon Musk are hacked at once-GIGAZINE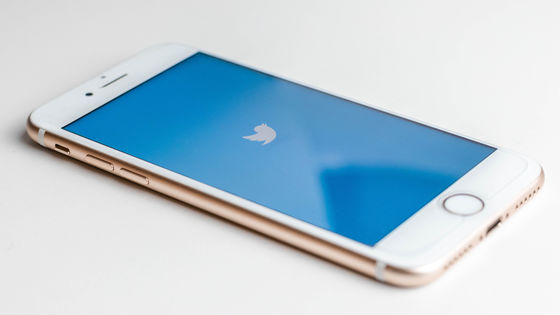 According to Ian Cairns, who is responsible for product development at Twitter, 'Twitter API v2' is currently positioned as 'early access version'. On the official Twitter blog, Cairns said, 'This is just the beginning. We will continue to learn from you through our public roadmap to keep the API vision updated and the option to share feedback, We will make a plan.' He said he would reflect the voice of the developer in future API development.