Clinical trial of new coronavirus vaccine confirmed that 'all subjects acquired antibodies'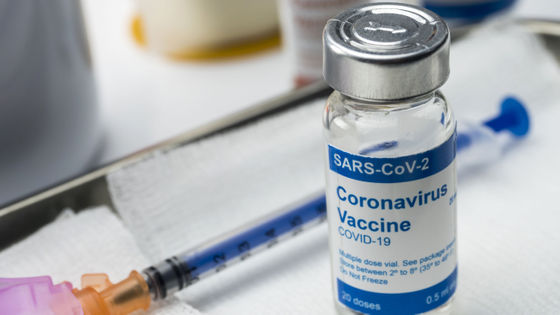 Local time on July 14, 2020, all subjects who participated in the phase I trial of the new coronavirus vaccine ' mRNA-1273 ', which was developed by the US biotechnology company Moderna in collaboration with the National Institutes of Health. Announced that they had an immune response. It is not known at this stage whether the immunity is sufficient to prevent new coronavirus infection, but the results of this study are reported to be 'promising.'

An mRNA Vaccine against SARS-CoV-2 — Preliminary Report | NEJM
https://www.nejm.org/doi/full/10.1056/NEJMoa2022483

Moderna Announces Publication in The New England Journal of Medicine of Interim Results From Phase 1 Study of Its mRNA Vaccine Against COVID-19 (mRNA-1273) | Moderna, Inc.
https://investors.modernatx.com/news-releases/news-release-details/moderna-announces-publication-new-england-journal-medicine

Moderna Announces Publication in The New England Journal of Medicine of Interim Results From Phase 1 Study of Its mRNA Vaccine Against COVID-19 (mRNA-1273) | Business Wire
https://www.businesswire.com/news/home/20200714006042/en/Moderna-Announces-Publication-New-England-Journal-Medicine

Moderna shares jump as much as 16% after company says its coronavirus vaccine trial produced'robust' immune response
https://www.cnbc.com/2020/07/14/moderna-says-its-coronavirus-vaccine-trial-produced-robust-immune-response-in-all-patients.html

This time, Moderna announced the interim results of a phase I trial (phase 1) of the new coronavirus vaccine 'mRNA-1273' that is under development. In this Phase I study, 45 healthy subjects aged 18 to 55 years were administered 25 µg (microgram), 100 µg, and 250 µg to each group to prevent viral infection in each subject. We confirmed whether 'neutralizing antibodies' with immune function were produced.

This Phase I trial was widely reported as the 'world's first human clinical trial.'

The world's first human clinical trial of the new coronavirus vaccine starts-GIGAZINE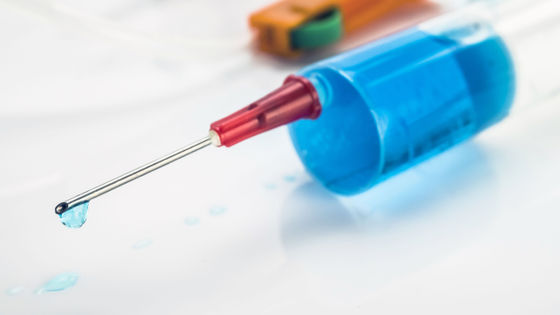 The team confirmed that about half of the subjects produced neutralizing antibodies after the first dose, and all subjects produced strong neutralizing antibodies after the second dose. did. Furthermore, the neutralizing antibody produced in the body of the subject who received 100 μg was about 10% higher than the neutralizing antibody found in the serum of patients who recovered from new coronavirus infection (including those who recovered from severe disease). It was said that it had reached the level of 4.1 times. The research team plans to follow up for one year on the persistence of this neutralizing antibody.

It has been confirmed that the amount of neutralizing antibody produced by 'mRNA-1273' is increased by increasing the dose per administration or the number of administrations, but at the same time, the probability of side effects is also increased. Injected with 100 µg of 'mRNA-1273' twice, injection site pain (100%), fatigue (80%), chills (80%), headache (60%), muscle pain (53%) It was reported that one side effect was seen, and one subject who received 25 µg did not receive the second dose because he developed urticaria. Regarding these side effects, the research team concluded that 'all are mild and moderate, and there are no serious side effects that prevent clinical trials.'

From the results of this study, the safety of 'mRNA-1273' was verified, and at the same time it was found that the optimal dose was 100 µg, Moderna conducted a phase 3 trial (Phase 3, medical treatment) in 30,000 subjects. A final test) will be conducted from July 27, 2020, assuming actual use in the field. This is the first phase 3 trial in the United States for a new coronavirus vaccine.

In this announcement, Moderna said, 'If all future research goes smoothly, we can achieve a supply of about 500 million a year, up to 1 billion 'mRNA-1273' in 2021'. I am.