'Don't use TikTok because of privacy concerns,' warns both American Democratic and Republican committees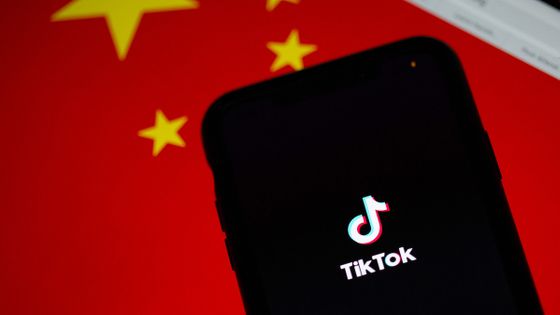 by
Solen Feyissa
Across the United States
Democratic Party
to lead the organization
National Committee Democratic Party (DNC)
and the
Republican Party
to lead the organization
Republican National Committee (RNC)
has warned of TikTok of video sharing app and 'there is a concern on the privacy' on the relevant organization It became clear. TikTok is
run
by a Chinese company,
ByteDance
, and it is also pointed out that 'user data may be in the hands of the Chinese Communist Party.'
DNC and RNC warn campaigns about using TikTok-CNN Politics
https://edition.cnn.com/2020/07/10/politics/dnc-warning-tiktok/index.html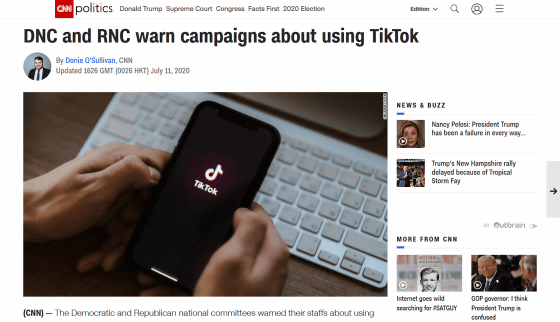 TikTok has long been concerned that it may be sending data to China, and in 2019, ``TikTok is transferring personal information to Chinese servers'' in the
US There are
also
cases where college students file lawsuits
. In addition, in June 2020, the fact that TikTok was reading the contents of the clipboard was visualized in the developer preview version of
iOS 14
, which caused a great deal of attention.
TikTok steals what the user is typing-GIGAZINE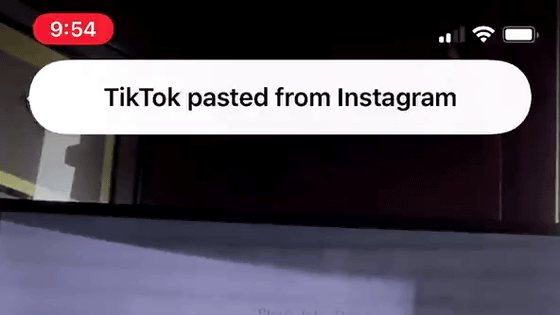 After being criticized from all over the world, TikTok
changed the specification for copying the contents
of the
clipboard
, but TikTok still has a strict eye on it. On July 6, 2020, U.S. Secretary of State
Mike Pompeo
said the U.S. government was
considering a
ban on TikTok, and on July 7, President Donald Trump also said that the government would ban TikTok. I
admitted
that I am considering.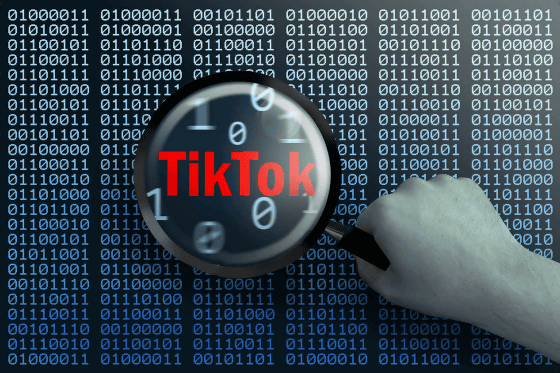 by
Christoph Scholz
Meanwhile, US national party committees DNC and RNC also warned campaign campaigns and their affiliates about the dangers of TikTok. In a DNC email sent to interested parties on July 10, 2020, the security team said, 'We continue to advise our campaign staff not to use TikTok on their personal devices. If we use TikTok in our campaign If so, we recommend separating the device from the account.'
This is not the first time DNC has issued a warning about a foreign-made app or product. In 2018, he advised candidates
not to use ZTE or Huawei devices made by
Chinese manufacturers,
and
in 2019 he
warned
against
using the
Russian app
FaceApp
.
On July 11, the RNC also issued a warning about TikTok to the relevant parties. 'For security concerns, RNC advised employees and stakeholders not to download TikTok to their personal devices,' said Mandi Merritt, RNC's national spokesman. doing.
'We are doing everything we can to protect the privacy and security of our users,' a TikTok spokesman said after an American Party Commission issued a warning about TikTok.
Inviting
former Walt Disney executive
Kevin Meyer
as CEO, he argued that he was working with the American CEO to develop the best-in-class security infrastructure and to work to make the platform sound.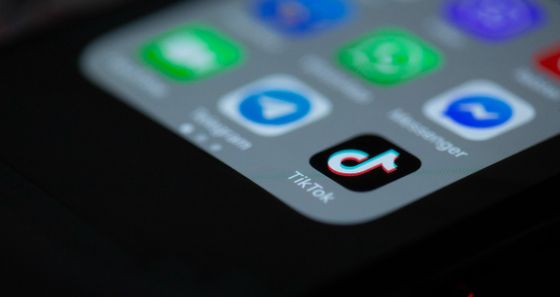 by Solen Feyissa

DNC and RNC are not the only ones alerting employees and stakeholders regarding the use of TikTok. On July 10, 2020, it was reported that 'Amazon has asked its employees to remove the TikTok app from their smartphones.' Amazon notified by email, 'Please delete TikTok from the terminal that accesses the email application for internal communication due to security risks,' but this email was immediately withdrawn. An Amazon spokesman claims that the email to the employee was sent in error.

Amazon will notify employees to ``remove TikTok from smartphone'' but will be withdrawn soon-GIGAZINE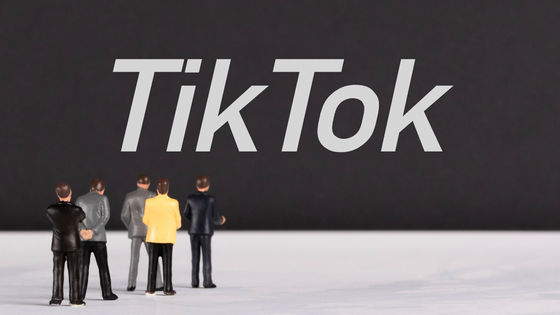 by Marco Verch Professional Photographer and Speaker

Wells Fargo , a California-based financial institution, also instructed employees who have TikTok installed on corporate devices to remove the app because of privacy concerns. A Wells Fargo spokesman said, ``TikTok asked employees to remove the app because of privacy and security concerns, and the practice that devices owned by the company should only be used for the company's business. I ordered it.'

Wells Fargo directs employees to remove TikTok from company mobile devices-The Verge
https://www.theverge.com/2020/7/11/21320935/wells-fargo-bans-tiktok-devices-amazon-pompeo