What's wrong with the collection of user data by TikTok?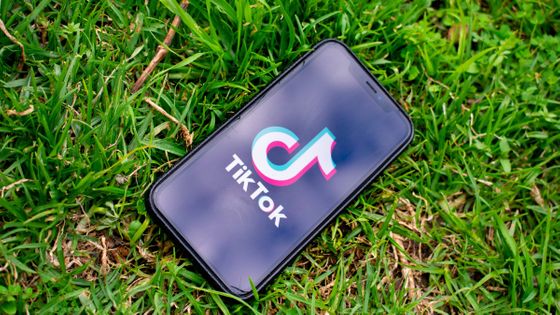 '
TikTok
', which allows you to create and share short movies with music, is one of the most popular apps in the world, but behind that, privacy concerns are
emerging
. Although the amount of data collected by TikTok is certainly large, it seems that companies such as Facebook and Google are also collecting a large amount of data, and Bloomberg and The Verge about 'What is the problem with data collection by TikTok?' I am putting it together.
TikTok's Massive Data Harvesting Prompts US Security Concerns-Bloomberg
https://www.bloomberg.com/news/articles/2020-07-14/tiktok-s-massive-data-harvesting-prompts-us-security-concerns
TikTok's biggest problem is outside its control-The Verge
https://www.theverge.com/interface/2020/7/14/21321926/tiktok-bans-bytedance-us-china-trump-facebook-political-ads
Many experts and public institutions have already pointed out that TikTok collects various information of users. For example, even when the application is not running, it tracks the user's location using IP address, GPS, etc. and is accessing contacts, photos, movies etc. in the address book. The collection of these data will stop if the user turns off the location information function, but on the other hand, the problem is that if location information is not available, it will affect navigation applications.
In addition, TikTok refines the algorithm of the app by reading what topics and websites users like and messages created on TikTok. Also, in June 2020, it was
pointed out
that 'TikTok is reading the characters and images copied to the clipboard without the user's permission', causing a big ripple.
In response to these problems, U.S. Secretary of State
Mike Pompeo
and President Donald Trump said the US government is considering TikTok regulations. Following the remarks of executives, the
Democratic National Committee (DNC)
and the
Republican National Committee (RNC)
warned stakeholders
that 'TikTok is a privacy concern,' and Amazon told employees 'TikTok Please delete it from the smartphone that accesses your company's email.' Amazon is immediately withdrawing this email because it was sent by mistake.
Amazon will notify employees to ``remove TikTok from smartphone'' but will be withdrawn soon-GIGAZINE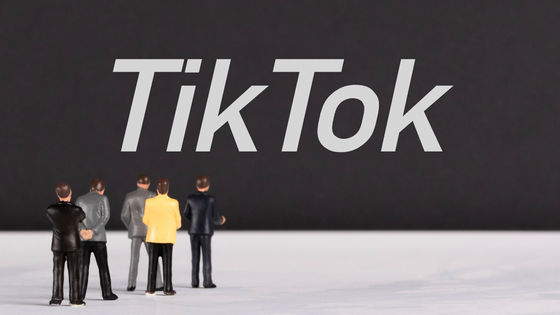 by
Marco Verch Professional Photographer and Speaker
While TikTok's data collection is viewed as a problem, security researchers point out that the range of data collected by TikTok is not much different from Facebook and Google. Facebook has been
collecting user's call history and SMS history for
a long time, and privacy concerns have been pointed out. Also, in June 2020, Google has been
filed with a class action lawsuit saying
'Chrome was intercepting, tracking, and collecting communications even in secret mode.'
TikTok wasn't the only one reading the clipboard, which was a big issue in the world. A survey of various apps
reveals
that
more than 50
apps, including the
AccuWeather
and New York Times apps,
were doing similar readings
.
Researchers point out that 'use of data' is a problem as to why TikTok's data collection has developed into a big problem. 'The problem with TikTok is not the amount of data collected, but who has access to it,' said security researcher Oded Vanunu.
``We know that Google and Facebook collect as much data as TikTok, but they benefit from the data,'' said Kirsten Martin of
Notre Dame University
, who studies ethics of technology. I'm using it to raise it. The problem is that I don't know what the TikTok is doing with the data it collects, and whether the data is in the hands of the attacker.' Security experts are concerned that the data will be used by the Chinese government, which has connections with TikTok.

by
Will Clayton
A TikTok spokesman said, 'TikTok collects less American user data than many other companies, and the data collected is stored in the United States and Singapore. We do not provide the data to the Chinese government. No." TikTok claims that it has not consistently passed data to the Chinese government, and its parent company,
ByteDance,
is considering establishing an independent global headquarters to change its corporate structure, and in May 2020. He argues that he is not a Chinese-government-oriented company, as
he appointed
Disney executive and American American
Kevin Meyer as CEO of TikTok
.
However, TikTok's Terms of Service state that the collected data may be shared with parent companies, subsidiaries, and affiliates, and the previous version of the privacy policy states that law enforcement agencies are 'when legally necessary.' It was warned that it could share data with public agencies and public agencies. The U.S. government has not shown evidence that TikTok shares data with the Chinese government, but TikTok is concerned that if the Chinese government requests the data, TikTok will accept the data.
'Tik Tok is, after all, a Chinese company,' said Kiersten Todt, who worked as a specialist staff member of the Government Affairs Committee under the Obama administration and is researching cyber law and policy at the
University
of
Pittsburgh
. The Chinese government's intelligence agency said that TikTok can hack internal data without handing over the data itself, and TikTok's data, which has spread widely to young people in the United States, can be a great advantage for the Chinese government. It was