The sequel to 'Lady Player 1', which was also made into a movie, 'Lady Player 2' will be published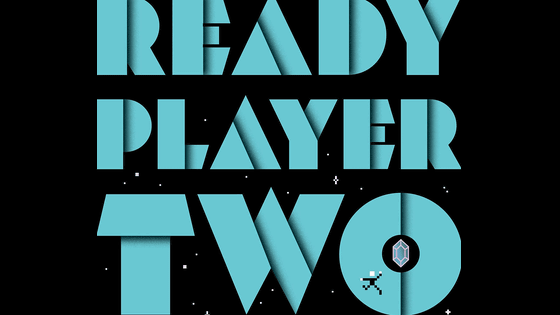 It turns out that the sequel to the novel 'Lady Player 1', which was made into a movie by director Steven Spielberg with plenty of Gundam, Mechagodzilla, Delorian, Kaneda Bike, etc., will be published in November 2020.

'Ready Player Two' Sets November Publishing Date | Hollywood Reporter

https://www.hollywoodreporter.com/heat-vision/ready-player-two-sets-november-publishing-date-1302284
This information was disclosed by the publisher, Ballantine Books, and product information is already registered on Amazon.com.
'Lady Player 1' is a novel published by Ernest Klein in 2011 that has been on the New York Times bestseller list for over 100 weeks, as well as the best science fiction novels selected by bookstore chain Burns and Noble, and the Hudson Book. It also ranked No. 1 in the best fiction novels selected by Sellers.
In Japan, it was published in 2014 under the title '
Game Wars
' translated by Makiko Ikeda.
It is a work that depicts the battle for the millionaire who announced that the will to the one that found the Easter egg hidden in the VR world will be given to the player, because it is a VR world, it is a player Each of them uses their favorite avatar, but it was thought to be quite difficult to make a video because many characters of animation and games appeared. However, Steven Spielberg has attached a lot of cooperation, and realized the visualization in the form of introducing Gundam instead of the part of Ultraman that was difficult to appear due to rights issues, for example. In addition, the reason that the pose of Gundam is that of ZZ Gundam is 'that person is cooler'.
Avatar ``transformation'' into Gundam movie ``Lady Player 1'' Japan limited video release-GIGAZINE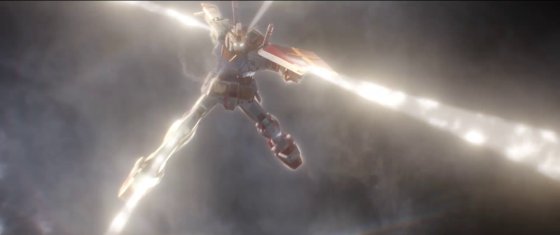 The author, Ernest Klein, has been working on a sequel for several years.

The movie 'Lady Player 1' can be viewed on Amazon Prime Video. The dubbed version cast is not a so-called 'entertainer appointed' but a group of talented people who are active in Western dubbing and animation games.