'Avengers: Endgame' breaks the box office world record set by 'Avatar'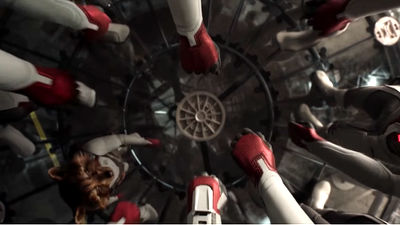 The movie '
Avengers / Endgame
', which depicts the battle between the powerful enemy Thanos who has acquired a huge power that can change the world and the hero army Avengers, has overtaken the movie '
Avatar
' released in 2009. It turned out that it became the number one in the worldwide box office revenue.
'Avengers: Endgame' Passes'Avatar' To Become Highest-Grossing Film Of All Time? Deadline
https://deadline.com/2019/07/avengers-endgame-finally-conquers-king-of-the-world-james-camerons-avatar-to-becoming-the-highest-grossing-film-of-all- time-1202649741 /
'The Lion King' Debuts with Record $ 185M &'Endgame' Becomes Global # 1 --Box Office Mojo
https://www.boxofficemojo.com/news/?id=4530
At the 'Comic-Con International' held in San Diego, the box office revenue of 'Avengers / Endgame' surpassed 'Avatar' of $ 2,789.7 million (about 220 billion yen at the rate at that time) and became the first place in history. Marvel's Kevin Feige revealed that.
'Avatar' was directed by James Cameron, which was released in 2009, and has been well received all over the world for being able to experience as if it had landed on the star Pandora, which is the stage of the work, in 3D. It was an opportunity to introduce 3D compatible equipment to movie theaters. With this 'Avatar', Director Cameron has surpassed the box office record of 'Titanic' released in 1997 with his own director's work, and the state that the first and second place of the worldwide box office record is directed by James Cameron is about. It lasted for 10 years.
'Avengers: Endgame' is a sequel to 'Avengers: Infinity War' released in 2018. The box office revenue of 'Infinity War' was $ 2,048.4 million (about 221 billion yen), which was lower than that of 'Avatar', 'Titanic' and 'Star Wars: The Force Awakens' released in 2015.
The reason for the increase in results in the 'Endgame' is that it is a breakthrough work for Iron Man and Captain America who have been active since Phase 1 of the 'Marvel Cinematic Universe' series, and the battle between the Avengers and Thanos. It is probable that the scene was more impressive than the previous series, but the release of the additional version of the scene is also believed to have been the final boost to the record.
'Avengers: Endgame' scene addition version to theatrical release --GIGAZINE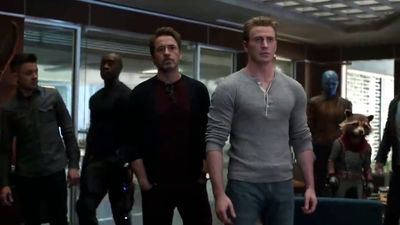 The lineup of works that have been ranked 'No. 1 in box office worldwide' is as follows. The record has been updated in about 10 years at the longest.

' Gone with the Wind ' (1939 / Director Victor Fleming)



'The Exorcist ' (1973 / Director William Friedkin)



' Jaws ' (1975 / Director Steven Spielberg)



' Star Wars Episode IV / New Hope ' (1977 / Director George Lucas)



' ET ' (1982 / Director Steven Spielberg)



' Jurassic Park ' (1993 / Director Steven Spielberg)



' Titanic ' (1997 / Director James Cameron)



' Avatar ' (2009 / Director James Cameron)



' Avengers: Endgame ' (2019 / Director Anthony & Joe Russo)



However, just as the 'end game' overtook the 'avatar', it seems that the numbers are approaching the limit, and it seems difficult to update the record unless the viewing fee is revised in the future.


in Movie, Posted by logc_nt