What are the successes and strategies of Disney's repeated acquisitions?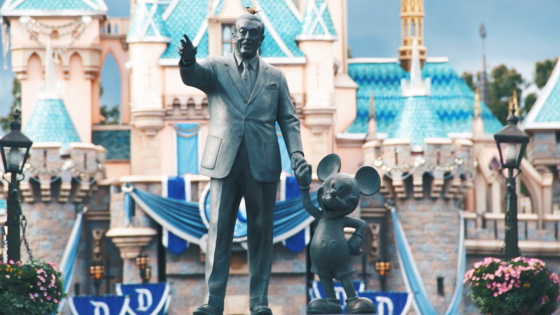 By
travisgergen
Venture investors to see what strategy Disney has grown, and what problems it has, such as the
movie "Avengers / End Game" is
the number
one worldwide box office revenue.
Says Matthew Ball.
Disney, IP, and 'Returns to Marginal Affinity' — Matthew Ball
https://www.matthewball.vc/all/marginalaffinity
table of contents:
◆ IP business by acquisition
◆ Brand equity (brand asset value)
◆ Disney success and failure
◆ Stagnation of Disney
◆ New business by SVOD
◆ IP business by acquisition
Disney recorded the highest revenue in the film sector for five years from 2015 to 2019. There are many works in the worldwide box office revenue ranking. In box office revenue, 3 out of 5 works that recorded more than $ 2 billion (about 217 billion yen) in the past, recorded more than $ 1 billion (about 109 billion yen) during the period from 2009 to 2019. Of the 36 works, 23 were Disney works.
In the worldwide box office revenue ranking in 2019, there are five titles: "
Avengers / End Game
", "
Lion King
", "
Captain Marvel
", "
Toy Story 4
" and "
Aladdin
". "
Star Wars / Dawn of Skywalker
" and "
Frozen 2
" are also expected to rank in. Ball notes that "
Spider-Man: Far From Home
" is also counted as a Disney work, so up to 8 of the top 10 could be Disney works.
It's now basically assured that with 'Star Wars IX' & 'Frozen 2' coming out in the fall, Disney will have the # 1, # 2, # 3, # 4, # 5, # 6, # 7 and # 8 biggest films of the year.

None of these come from buying Fox, either.

(Yes, I'm counting Marvel Studios' Spider-Man as a Disney pic) pic.twitter.com/Glfn9unCoI

— Matthew Ball (@ballmatthew) September 25, 2019


Disney has acquired a total of about $ 300 million (about ¥ 32.5 billion), including Pixar Animation Studio , Marvel Entertainment , and 21st Century Fox . After being acquired by Disney, the company has greatly exceeded the profits of its competitors after joining Disney. George Lucas, who once said he would not sell Lucasfilm , decided to sell Lucasfilm to Disney after seeing the success of Marvel Entertainment, a Disney company. Mr. Lucas did not announce the sale to others in order to prevent others from bidding. Since the " new hope " released in 1977, the sale of Lucas film was not even known for the 20th Century Fox, which had been involved in the launch of the "Star Wars" series, and even the 21st Century Fox that was spun off.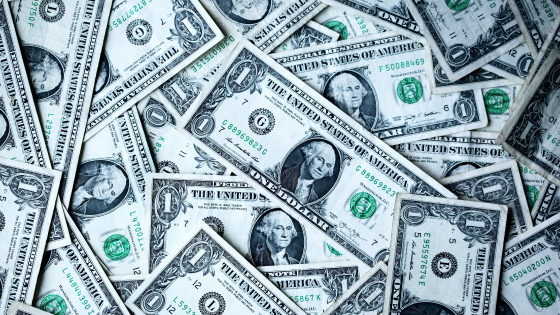 By
sharonmccutcheon
Disney's success is supported by management strategies that no other company can imitate, and acquisitions based on enormous revenue. Not only that, but Ball understands that to understand Disney's success, you need to understand the benefits generated by "
brand equity
".
◆ Brand equity (brand asset value)
Businesses based on brand equity have excellent sales capabilities. Making people a fan of your work is not necessarily expensive. Companies like Disney can benefit enormously because the benefits of fan love to the lower costs are greater. Although revenues from movie works by Disney have increased over the past few years, the operating profit of merchandise sales is higher, indicating the depth of business utilizing brand equity.
Below, Mr. Ball shows a graph showing the operating margin by Disney sector. "Studio Entertainment" indicated by the orange dotted line represents revenue from movie works, and "Consumer Products & Interactive" indicated by the blue line represents revenue from merchandise sales.
'S Operating Income Disney Margins Since 2001 Tells Quite The Story Of Disney, Cinematic Universes And Pay-TV Disruption. Pic.Twitter.Com/pwFhJo3Y59

— Matthew Ball (@ballmatthew) March 16, 2019


The value of IP is more effective by introducing limited goods with rare value. There is no upper limit for movie tickets and TV viewers, but if you release an exclusive Elsa dress that appears, for example, in ' Anna and the Snow Queen ', fans should buy it all. The large number of fans for the work can increase the practical pricing power.

◆ Disney success and failure
Marvel Entertainment has grown faster than expected in 2008 for about 10 years. Prior to 2015, only one or two works were released annually, with an average revenue of $ 291 million (about 31.6 billion yen) in the United States. Since 2016, Marvel Cinematic Universe (MCU) has released two or three works annually, and earned an average of $ 450 million (approximately 488.9 billion) per work. Of the 11 movies released since 2016, only 2 were less profitable than the average before 2015.

MCU's profitability improved because of the "credit" built by the initial work, and a new spotlighting characters that were not well-known such as " Guardians of the Galaxy " and " Black Panther " This is due to the launch of a major project.

On the other hand, Disney has announced that the revenue from Star Wars: Galaxy's Edge, which appeared at Disney Resorts in California and Florida in 2019, was not impressive . An overestimation of demand led to too high admission fees and lack of attractions. Sales of Star Wars related goods have declined significantly since the release of Star Wars / The Force Awakens in 2015. In other words, Ball said Disney should have prioritized the " Avengers Campus " architecture, which will appear after 2020, over Star Wars: Galaxy's Edge.

Ball's view is that the sales of movies, music, books, etc. are like a referendum. For example, in 2016 DC Comics was `` Batman vs Superman Justice Birth '' and `` Suicide Squad '', $ 166 million (about 18 billion yen) and $ 134 million (about 14.5 billion yen), respectively Was sold. However, just two years later, the Justice League is particularly popular among DC comic characters, with sales of 93 million dollars (about 10 billion) despite the appearance of Batman, Superman and Wonder Woman. It was dropped. Netflix's Marvel The Defenders series has also failed because each season is too long.

Creating a new work requires always challenging and shifting fans' expectations. In order to betray the fans 'expectations in a good way, you must be impressed with the same or a greater impression. Ball says that the longer you wait for a fan, or the longer it takes to release, the more unstable your earnings will be.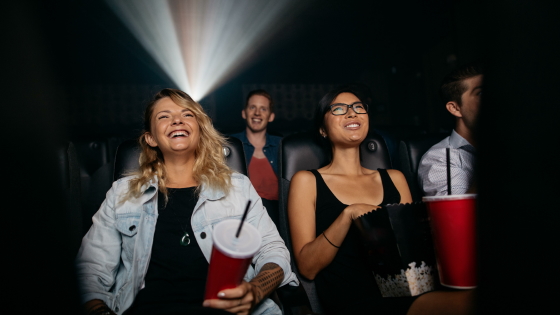 By
jacoblund
◆ Stagnation of Disney
Ball said revenues in Disney movies could decline significantly after 2020. This prediction, popular character, is a pillar of the MCU
Iron Man
Robert Downey · Jr. and Officer
Captain America
and the contract of Chris Evans of the role is finished, '
Thor
next work of', 'Thor: This is because "Love and Thunder" is scheduled to be released in November 2021. According to Mr. Ball, the rapid growth of the MCU was originally unexpected, and he expects to settle down in the future.
In addition, the fact that there are many "IPs using characters that are not well known", which was the reason why MCU profits improved, is also cited as the reason for the stagnation. The MCU will be in Phase 4 from 2020 after the "
Infinity Saga
" (Phases 1 to 3), which has been deployed since 2008, is over. The first, `` Black Widow '', is a work with
Natasha Romanov (Black Widow)
that appeared from Iron Man 2 as an agent of SHIELD, but it is not so popular in the original comic, Mr. Ball is concerned about "virtually unknown IP".
The popular series `` Star Wars '' is also released in 2019, `` The Awakening of Force '' released in 2015, the third trilogy completed `` Dawn of Skywalker '' following `` The Last Jedi '' released in 2017 After that, until 2022,
a completely new trilogy led
by
Ryan Johnson
will be released, and only the TV series will be deployed, and it seems difficult to increase the number of fans.
And Pixar seems to create an original movie for several years after 2019, not a sequel to existing IP like '
Toy Story
' or '
Mr. Incredible
'. This is great in the sense that Disney can get a new IP, but it is not ready to commercialize the new IP immediately. Building a theme park attraction and expanding product sales takes years.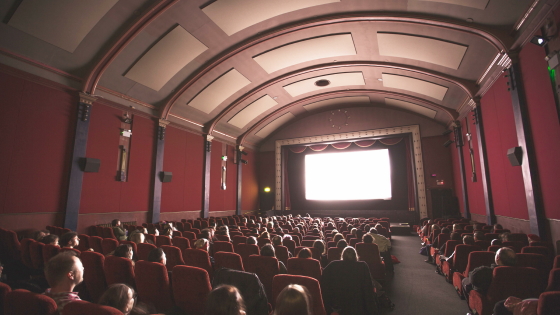 By
jakehills
◆ New business by SVOD
One of the elements of Disney that cannot be expected to grow with existing IP is the creation of spin-off works. For example, "Guardians of the Galaxy" proved that Marvel can make huge profits even in unusual genres. But with precedent, Mr. Ball said the 2020 '
The Eternals
' may not be able to replicate the same level of success.
In addition,
Disney +,
which started service in 2019, plans to distribute Star Wars, Marvel, Pixar's spin-off series, among them Star Wars' TV series ``
The Mandalorian
'' is ``
Walking Dead
'' and `` Ball said it could be a "
Game of Thrones
" level hit.
Ball predicts Disney + is not just an
SVOD
service, but also a tool for Disney to accurately understand the demands of fans. By knowing what characters are popular and how often they are being viewed, you can not only supply content appropriately, but also optimize the supply to the demand of individual fans .
Most importantly, Ball says, how Disney + will grow a company called Disney and develop relationships with fans. With Disney +, Disney can increase the recognition and popularity of each character without releasing a budget movie. Disney's strategy for SVOD is that consumers don't have to spend a lot of money or go out to see Disney +. This strategy has the potential to rapidly grow the value of Disney's IP store. Ball also said that Disney already needs a new market because it knows that the growth in the movie market is maturing.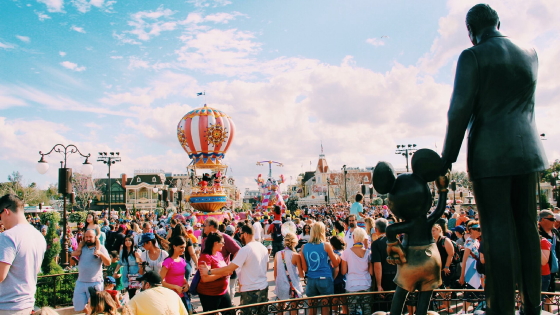 By travisgergen