Google announces a program that allows users to view content for free by paying for paid news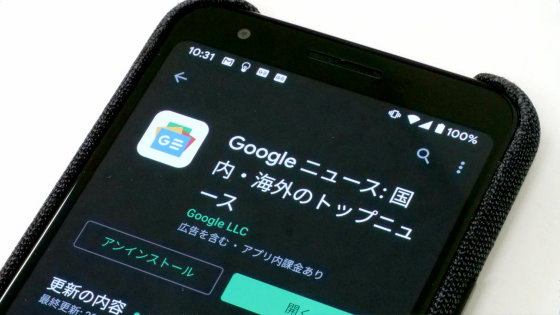 Google has announced that it will launch a 'new licensing program to support the news industry.' When the program starts, Google will pay the publisher of the news, and general users will be able to read paid articles that were blocked by paywalls for free.

A new licensing program to support the news industry

https://www.blog.google/outreach-initiatives/google-news-initiative/licensing-program-support-news-industry-/
Google will start paying publishers to license content-Axios
https://www.axios.com/google-will-start-paying-publishers-to-license-content-d05550e5-cc0f-4177-a7db-b085af9157bb.html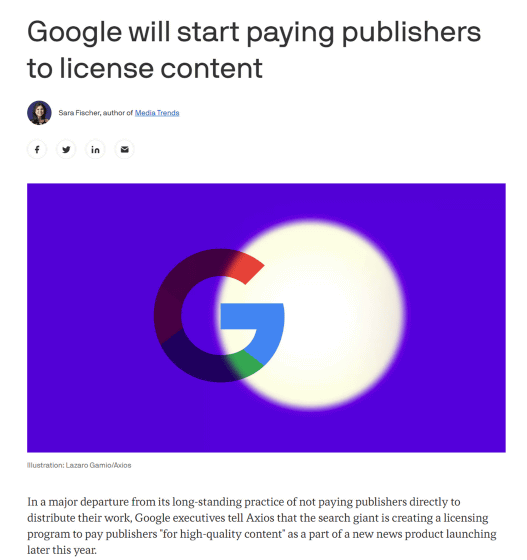 What Google plans to release in the second half of 2020 is a licensing program that will pay high-quality content creators. Although details are not disclosed, it is said that Google will pay for some of the publishers who distribute contents using movies, audio, images, sentences, etc. In addition, some or all of the contents of the online media are charged, but by paying for the contents blocked by such a pay wall, general users can access for free. It also shows possible possibilities.
Google has already signed partnerships with publishers in countries and regions such as Germany, Australia and Brazil, and is expected to expand to other countries in the coming months.
Google says the new program will 'enhance' the experience of Google News and
Google Discover
. According to Brad Bender, Google's Vice President of Product Management, Google is targeting local publishers to bring valuable, region-specific information to the community at the time of article creation.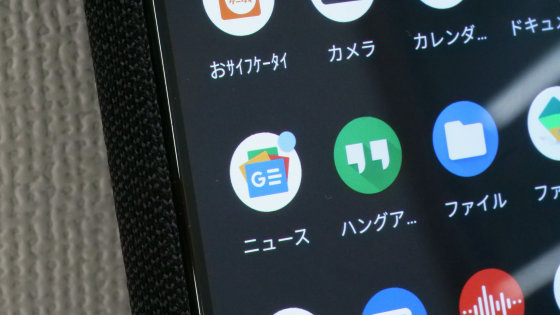 However, Bender says that Google plans to select target publishers from various perspectives including political perspective in the future.

In a blog, Google highlights the importance of news, citing growing concern over racial inequality during the global pandemic. Meanwhile, news media Axios pointed out that there is growing worldwide demand for regulations that require Google and Facebook to pay publishers directly. Link taxes passed in the EU increase the likelihood that Google will have to pay publishers to publish articles in Google News. However, it has been reported that Google is considering changing the way news is displayed instead of making payment.

Axios said the announcement of the new program is a positive approach, with Google recognizing that paying publishers is 'unavoidable.'