A hands-on movie that shows the ease of use of the new function of 'iOS 14' appears in one shot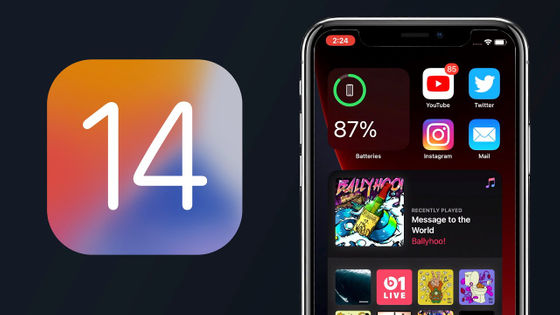 At Apple's annual conference '
WWDC 2020
' held from June 22, 2020, the latest OS '
iOS 14
' for iPhone released in the fall of 2020 was announced. Apple information specialist site MacRumors has summarized the new features found by actually using iOS 14 in an easy-to-understand movie.
First Look: See iOS 14 in Action With Home Screen Widgets, App Library, Subtle Call Alerts and More-MacRumors
https://www.macrumors.com/2020/06/23/ios-14-hands-on/
Hands-On with New iOS 14 Features!-- YouTube
The first noticeable change in iOS 14 was the redesigned home screen.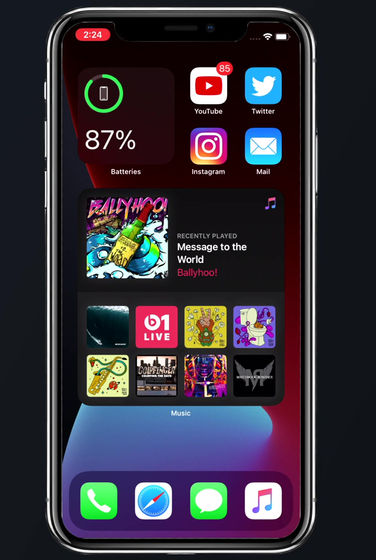 Widgets can now be placed on the home screen along with the app by dragging and dropping.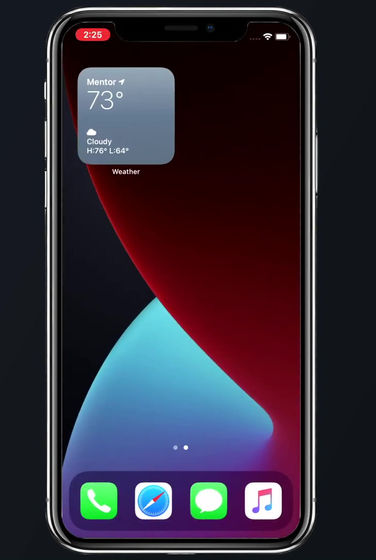 Tap and hold the '+' button that appears when you press and hold anywhere on the home screen.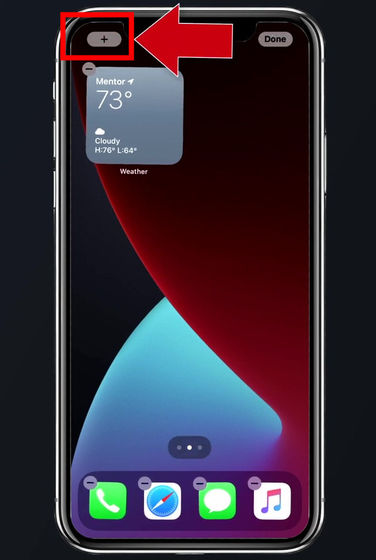 Various widgets can be installed in any size.



You can stack up to 10 widgets, and you can switch the display by swiping. In addition, a 'smart stack' function that automatically changes the widget display according to the time of day based on the usage status has also been added.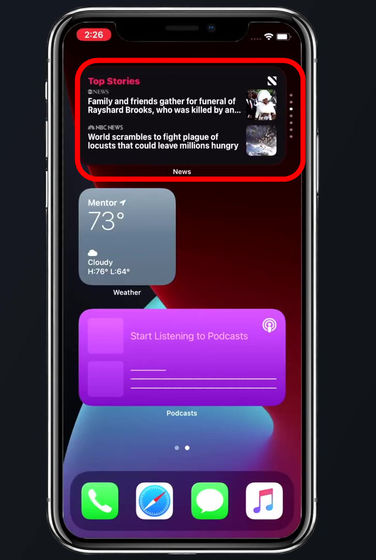 Tap the indicator on the home screen...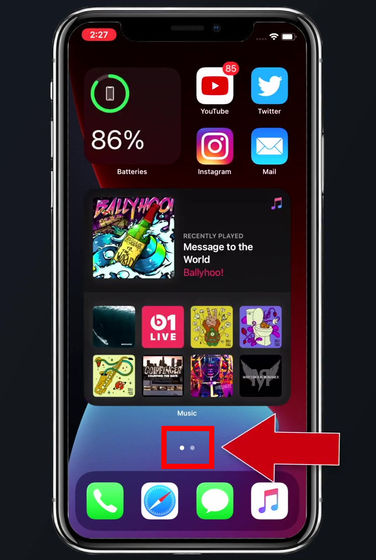 It is also possible to switch the apps and widgets displayed for each home screen.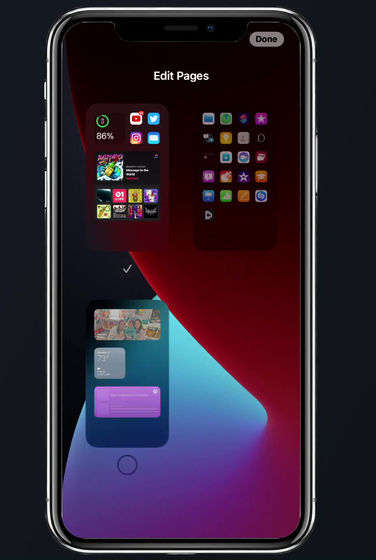 With the 'App Library' function that is displayed by swiping the home screen from right to left, the installed apps are automatically grouped into categories such as 'Recently added', 'Utilities', and 'Social'. It's easy to find where the app went. 'The App Library may be one of iOS 14's greatest additions,' MacRumors said.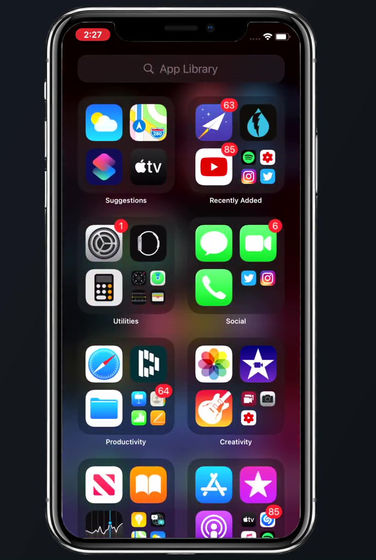 Siri's UI has also been improved. Until now, when Siri was started, it switched to full screen display, but from iOS 14 only the Siri icon is displayed at the bottom of the screen.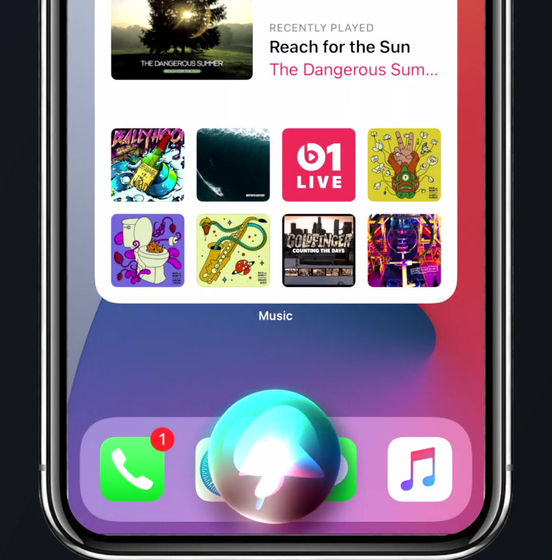 Siri's answers are also displayed in a pop-up modestly, so you can use Siri without interrupting your work.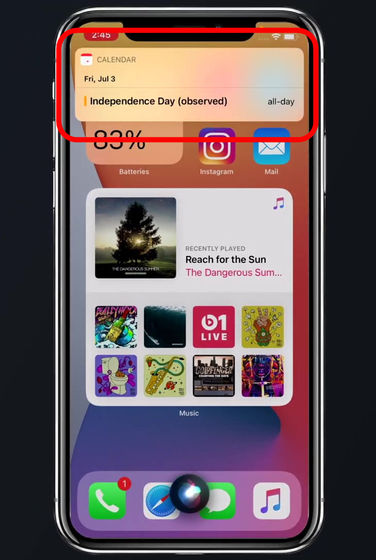 Siri itself has also improved its functionality, and when you asked a question, it used to display the search result, but now you can follow the search result link to find the answer to the question.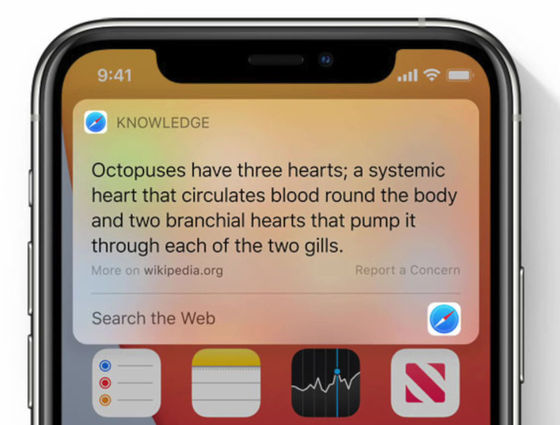 In addition to Siri, it is also possible to record and send voice messages and share estimated arrival times that can be understood from navigation results on Apple Maps with friends.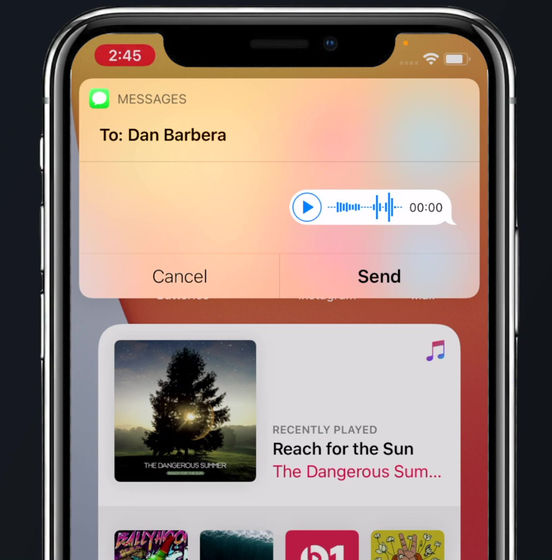 The Apple Maps also includes bicycle navigation that gives priority to roads with bike lanes and roads with a low slope.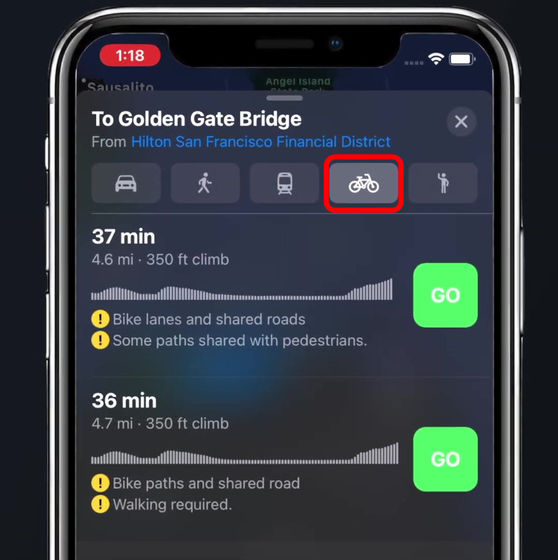 The car navigation function is compatible with electric vehicles. It will now automatically select the route through the charging station.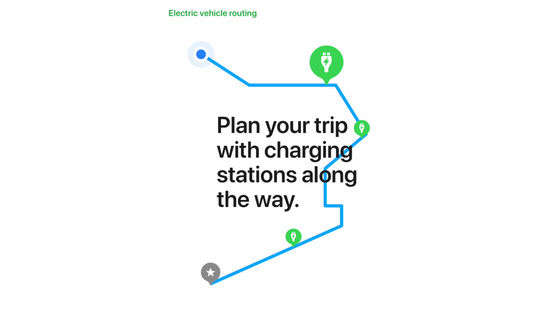 With the 'Messages' app, you can now pin up to 9 message interactions at the top of the screen by swiping from left to right.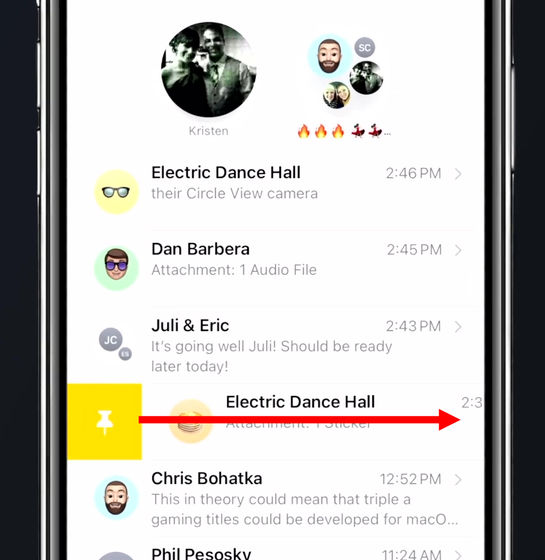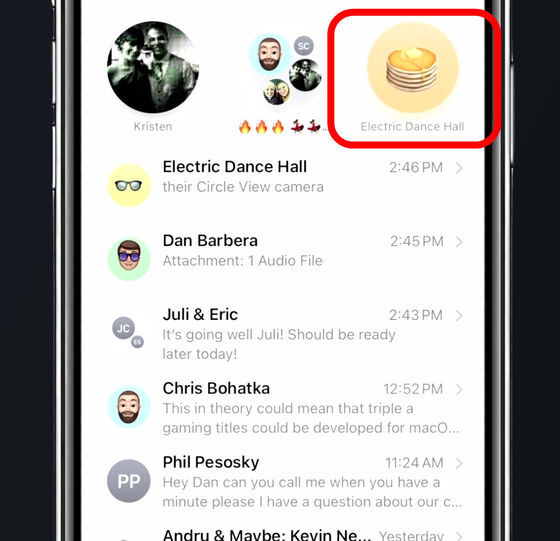 It is also possible to reply to a specific message while exchanging messages in a group. This makes it clear what 'who said what the reply was'.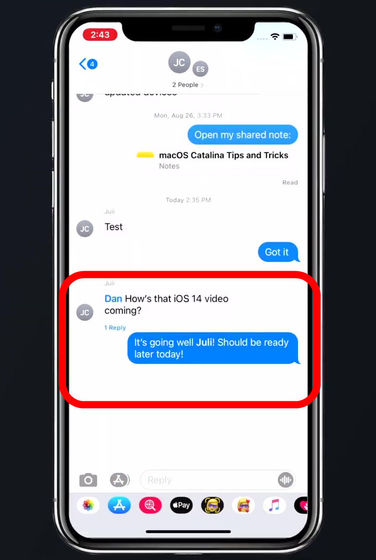 In addition, a function has been added to notify only messages from specific people. Even if you have muted group chat notifications, you can still turn on notifications only for messages from specific people.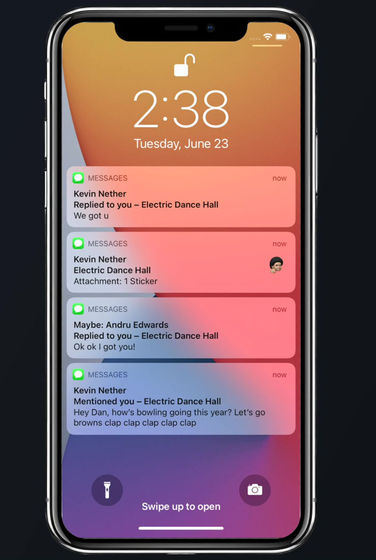 The customization of 'Memoji' has also been greatly enhanced. You can now wear different types of hats and even wear masks.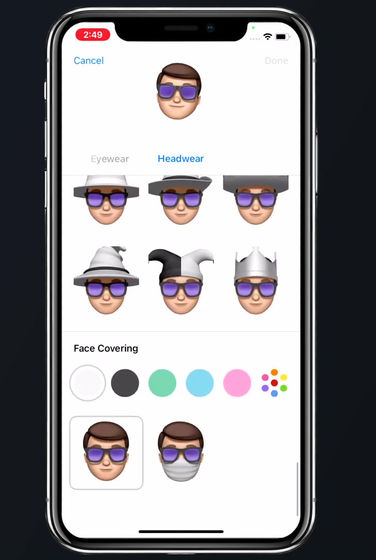 In addition, an emoji search function has been added so that you can quickly find the desired emoji when you want to use it.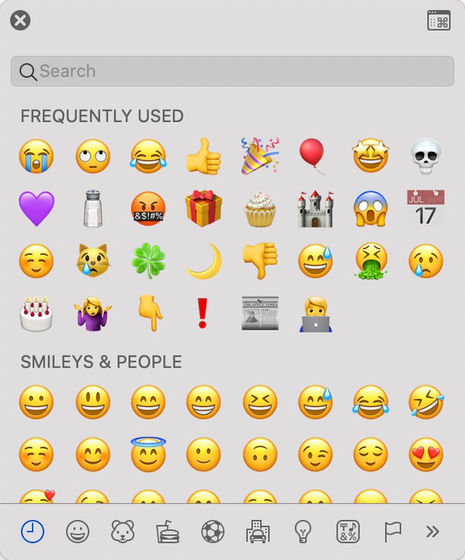 The search is interactive, even if the search word is a little wrong.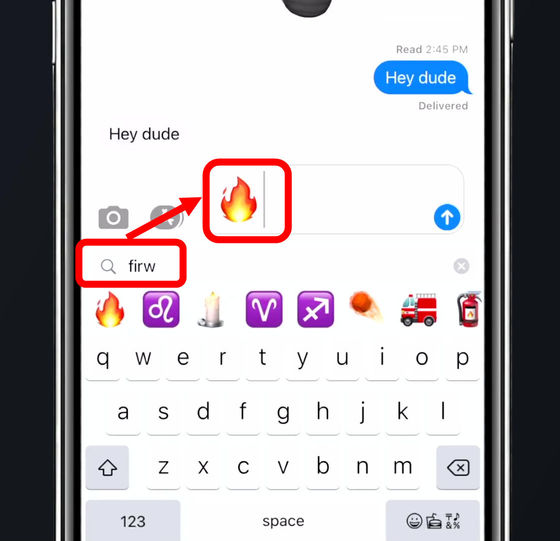 The newly added translation function can be used either in portrait orientation or in landscape orientation in conversation mode. 'Conversation mode' will automatically translate conversations in two languages. And because the translations are done completely offline, you don't have to worry about privacy.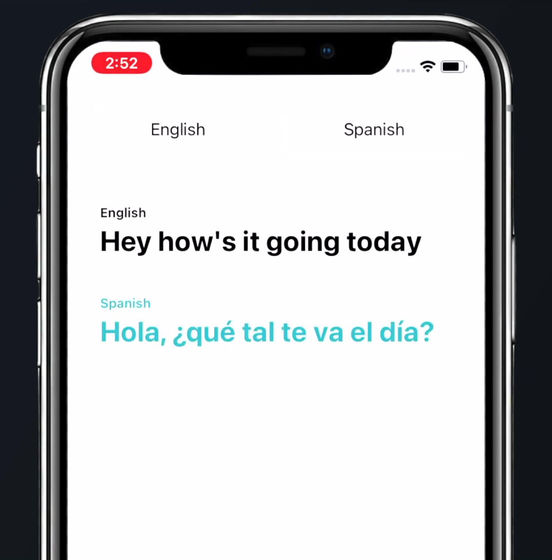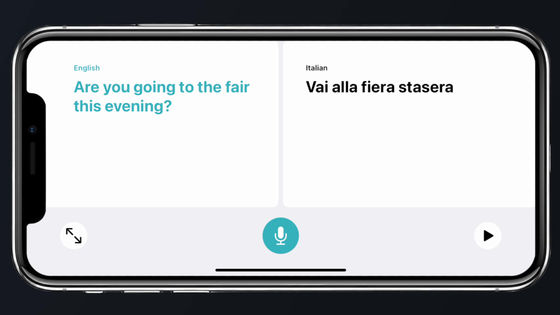 In addition, as with Siri, you can now operate the phone with just a pop-up display, so sudden calls will not interrupt your work on your iPhone.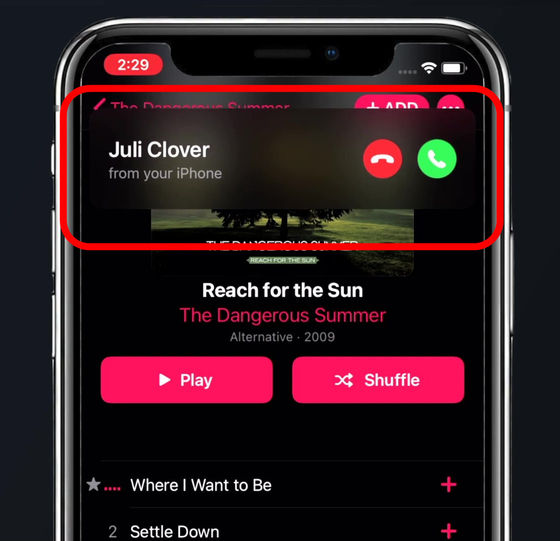 Also, at the time of writing the article, we can not actually try this time, but the feature that can manage the key of the car with Apple Wallet mentioned in WWDC 2020 is also noteworthy, MacRumors pointed out. This feature was announced with iOS 14, but will be available on devices with iOS 13.