I tried ``Soukin no pine'' which is juicy and rich pineapple sweetness and crispy texture are excellent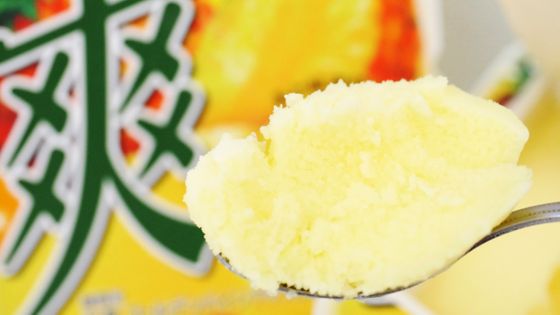 Popular Lotte ice 'between the texture Shari'
Shuang
to' series, with the Golden Pine Apple
'Shuang gold Pine'
has emerged from the June 15, 2020 (Monday). It is said that the ice cream has a sweet and sour taste that makes you feel refreshed and has a positive feeling, so I ate what kind of taste it had.
Shoukin no Pine|Lover's Mouth Lotte
https://www.lotte.co.jp/products/catalogue/ice/01/detail30.html
The package of 'Shokin no Pine' looks like this.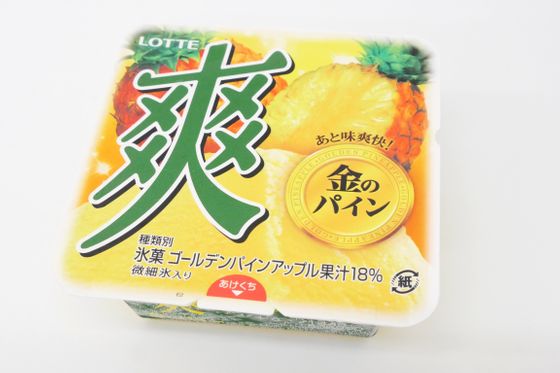 18% of Golden Pine Apple juice is used.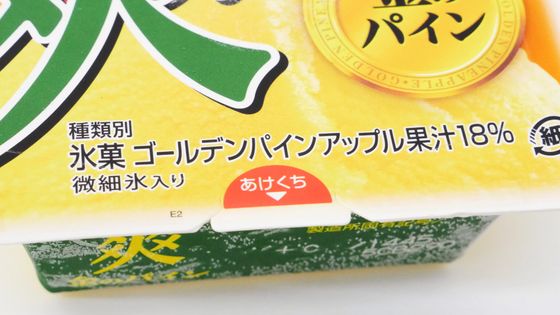 Looking at the raw material names, the first description is 'Golden Pine Apple Juice'.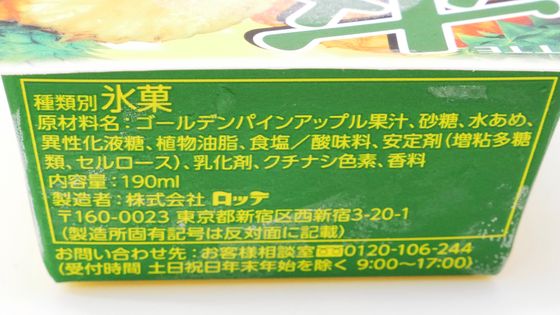 The energy per piece (190 ml) is 146 kcal.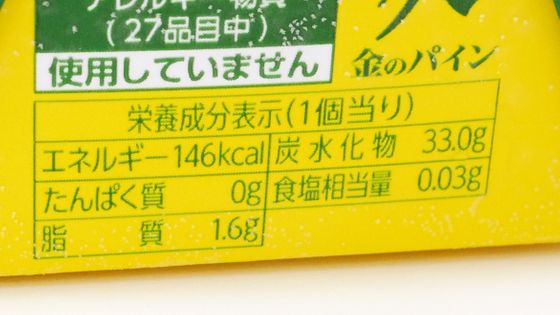 When I opened the lid, I saw a light yellow ice cream.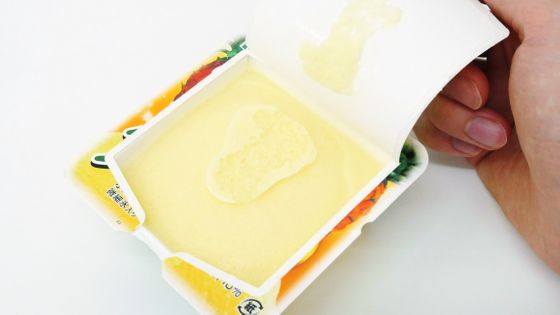 As soon as you eat it, the rich sweetness and scent of pineapple spread in your mouth, making you feel as if you are drinking juice or fruit juice. Even so, you can enjoy the crisp texture of the fine ice, which is a characteristic of the 'Sho' series, so it was a refreshing ice that you can eat crisply until the end.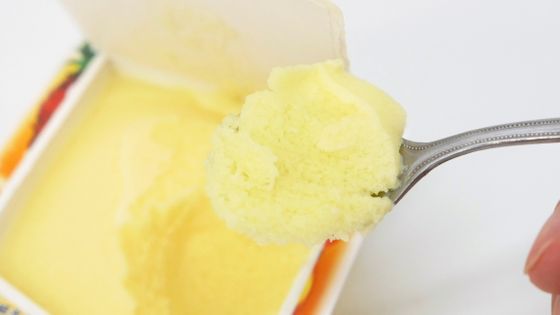 The suggested retail price of Soukin no Pine is 140 yen excluding tax, and it can be purchased at convenience stores and supermarkets nationwide from Monday, June 15, 2020.