``Coolish frozen white peach'' tasting review that you can taste the frozen white peach as if you were drinking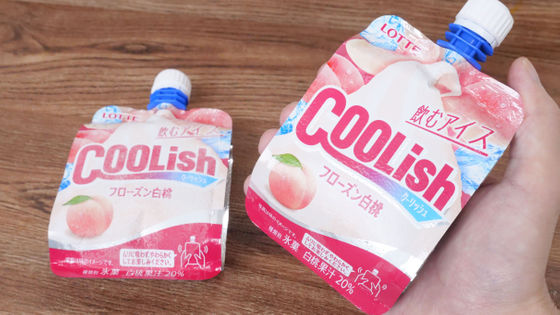 ' Coolish Frozen white peach ' has been added to Lotte's 'Coolish' lineup, which can be easily enjoyed with one hand, from June 22, 2020. The ice cream with 20% white peach juice, which has a smooth texture with fine ice cubes, is said to be just like drinking cold white peach, so I actually bought and tried it.

Just like drinking a really cold white peach! !! 'Coolish Frozen White Peach' will be released nationwide on Monday, June 22, 20
(PDF file)
https://www.lotte.co.jp/info/news/pdf/20200611091825.pdf
Comparing the size of 'Coolish Frozen Hakuto' with a transportation IC card, it looks like this.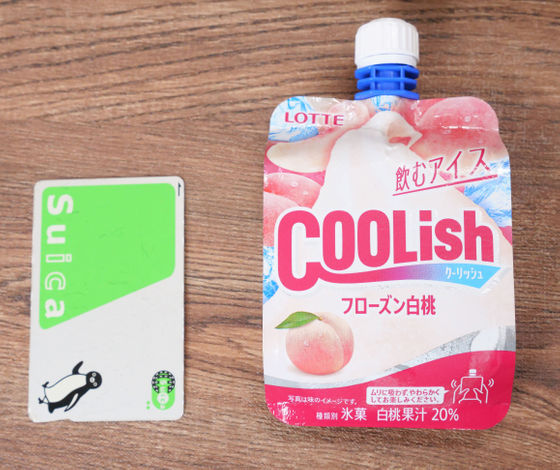 If you look at the raw material column, you can see that the percentage of fruit juice is high because it is written as 'white peach juice' at the beginning.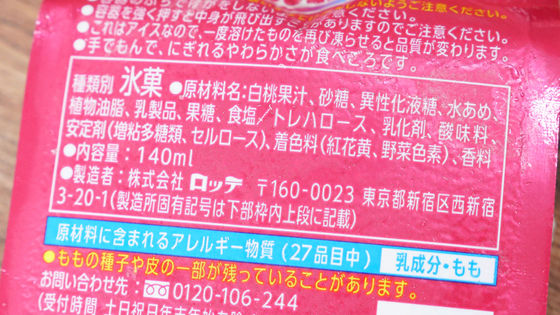 The calorie is 124kcal per piece.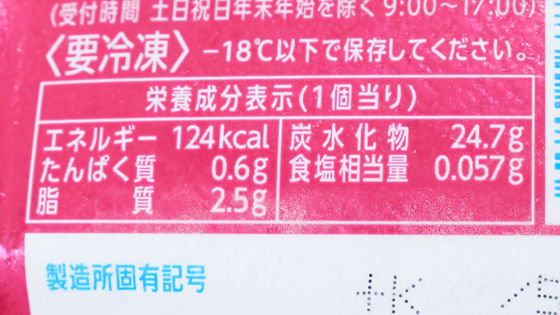 The juice is 20%. I was in the freezer before eating, so it was in a stiff state, but he said, 'Please don't suck it and enjoy it softly.'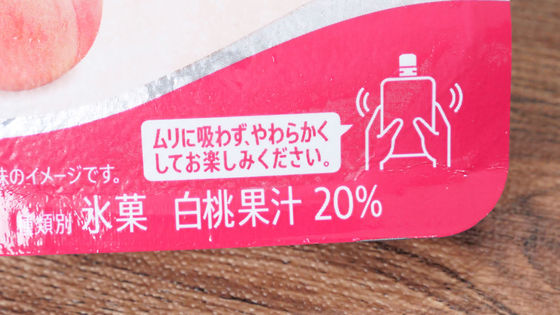 I waited for a few minutes until it became soft.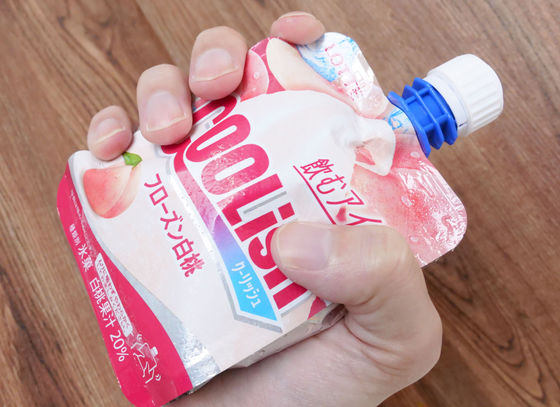 Hold the neck to open it so that the contents do not pop out.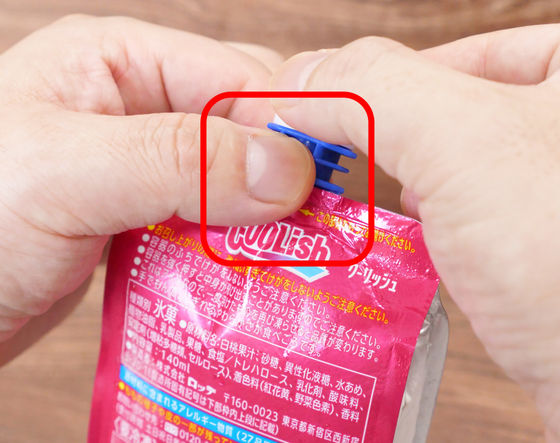 When I ate a bite, the ice melted on my tongue and the scent of fresh white peach spread in my mouth. The smoothness that combines the crunchy texture of fine ice and creaminess is similar to the texture of Lotte's '
Sho
' series. Although the sweetness is not sticky and has a refreshing impression, it is sweeter than white peach itself, so it is best to eat at a time when it melts and becomes soft to enjoy 'the feeling of drinking frozen white peach' I felt it.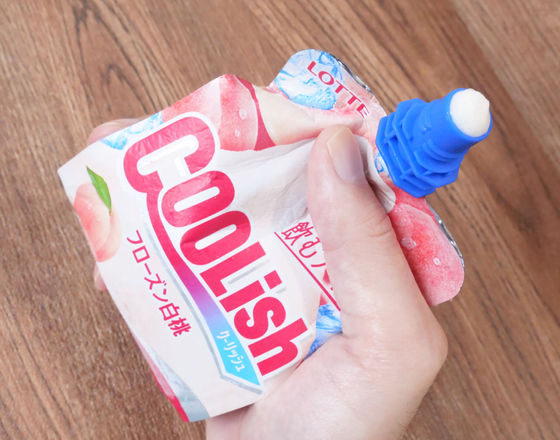 'Coolish Frozen Hakuto' has been sold at convenience stores and supermarkets nationwide since June 22, 2020, and the suggested retail price is 140 yen (tax excluded).