I tried Lotte 'Sou Cookie & Cheese' which is a perfect match between sweet and rich cream cheese ice cream and salty moist cheese cookie.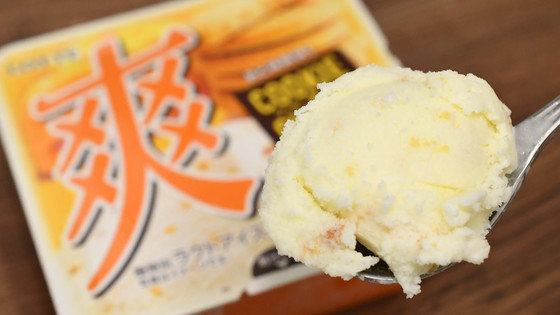 From Lotte's popular ice cream series '
Sou
', '
Sou Cookies & Cheese
', which is the first kneaded cookie, has appeared. Not only is the crunch of
cheddar cheese cookies
kneaded in, but the ice cream also has a cream cheese flavor, so you can fully enjoy the rich cheese flavor. I tried to see how far I could pursue cheese with refreshing crispy ice cream.
Sou Cookies & Cheese | Ice | Mouth Lover Lotte
https://www.lotte.co.jp/products/catalogue/ice/01/detail34.html
The refreshing cookie and cheese package was designed in yellow, reminiscent of cheddar cheese.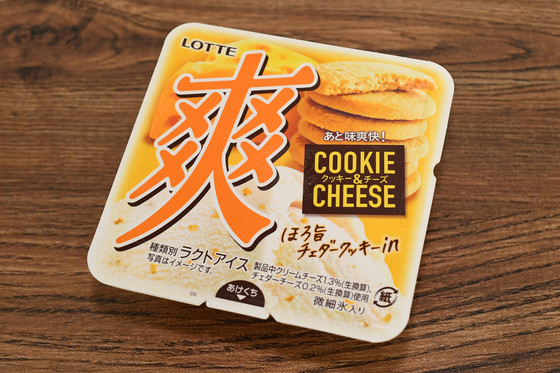 When I turned it over and looked at the bottom, I found an illustration of cheddar cheese and cookies.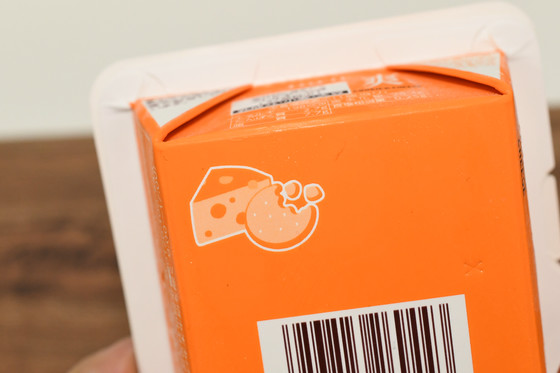 The type is lacto ice cream. Ingredient names include sugar and dairy products, as well as cheddar cheese cookie crunches (including wheat).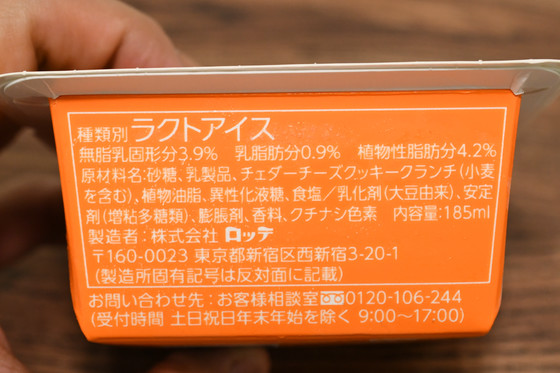 The calorie is 198 kcal per piece.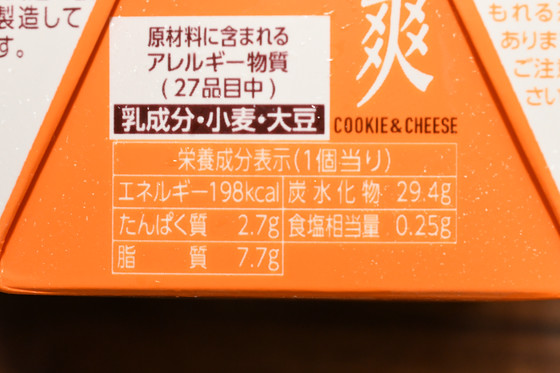 If you look closely at the surface, you can see that orange grains are mixed in the milky white ice cream.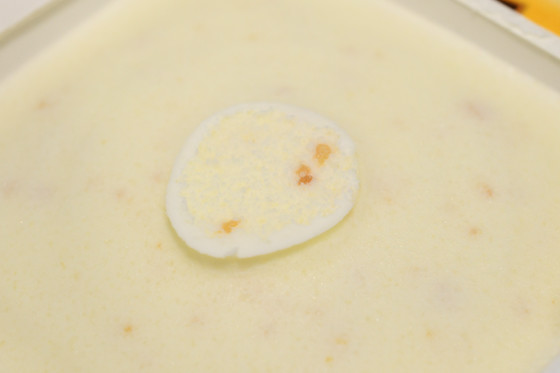 When you try it, the ice part where you can taste the crispy ice texture peculiar to refreshing is certainly rich in cream cheese taste, and cheddar cheese cookie crunch with moist and salty taste is mixed in it. You can feel the unique flavor of cheese and the sweetness, but the salty taste of the cookie crunch and the aroma of the flour make it less persistent. Thanks to the crisp fine ice, the aftertaste is refreshing.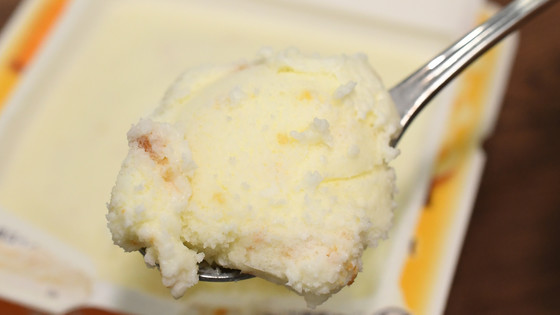 Sou cookie & cheese can be purchased at supermarkets and convenience stores nationwide from October 26, 2020 (Monday). The suggested retail price is 140 yen excluding tax.