`` Hanimus lettuce beef bowl '' tasting review with crispy walnut and fresh honey mustard in beef bowl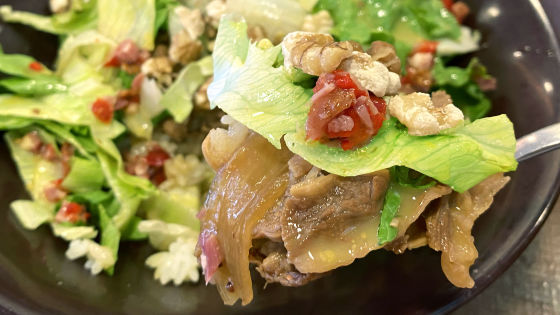 Sukiya's Honey Lettuce Gyudon, which has plenty of large walnuts scattered in a beef bowl, has been available since May 27, 2020 (Wednesday). Walnuts are a food item that attracts attention as a
superfood
that contains abundant nutrition. At Sukiya, '
Kale lettuce beef bowl
' using superfoods has been introduced in the past. I went to eat what kind of taste the honey lettuce beef bowl was this time.
Honey trout lettuce beef bowl | Sukiya
https://www.sukiya.jp/menu/in/gyudon/107500/index.html
Arrived at Sukiya.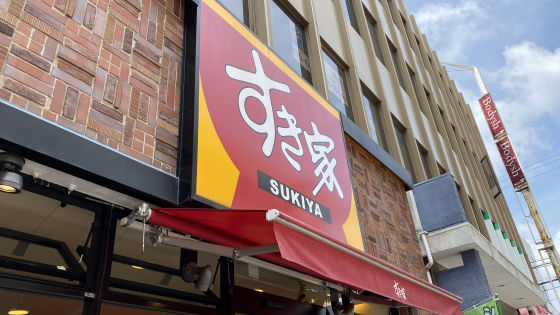 On the menu at the store, there were Hanimasu
lettuce beef bowl
and
Caesar lettuce beef bowl
.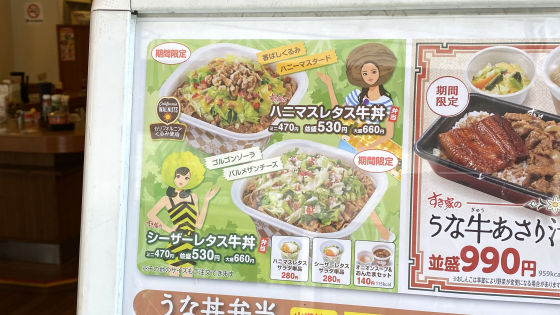 Immediately I ordered an average serving of honey-rice lettuce beef bowl. Hanimus lettuce beef bowl was brought in in about 5 minutes.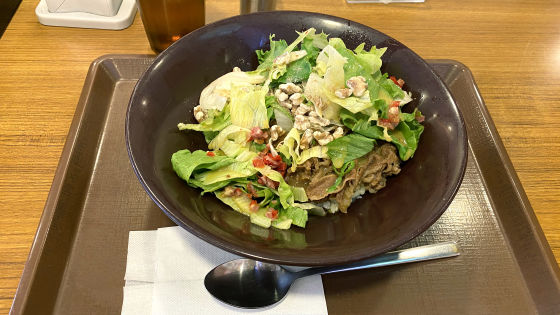 On top of a regular beef bowl, California walnuts, red peppers and lettuce ...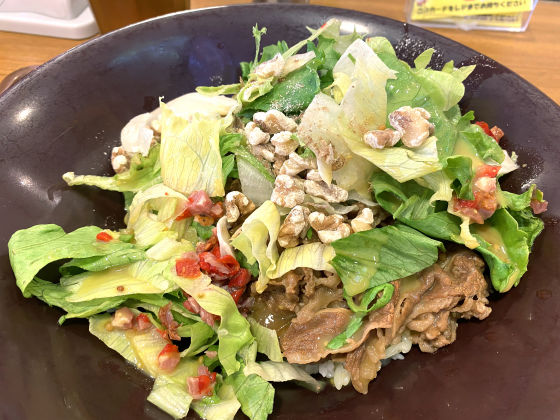 Honey mustard sauce is applied.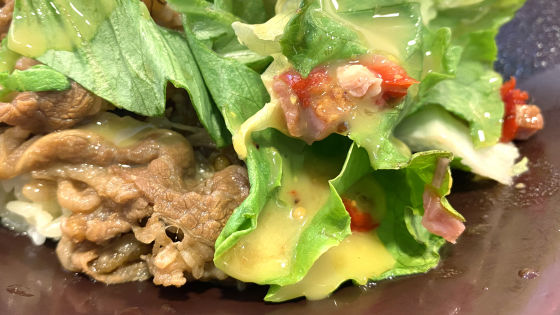 Walnut is a superfood containing
ω-3 fatty acids
and
antioxidants
. Thoroughly large grains were topped.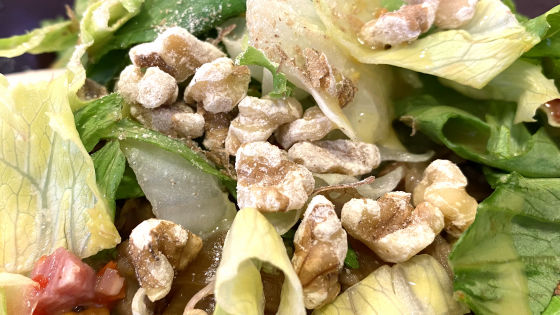 When I tried to eat it, maybe the walnuts were large and contained in a large amount. When eating, it seems better to reduce the amount of walnut per bite. However, it is good that you can feel the scent of walnut firmly because the grains are large. Honey mustard is a little overwhelmed by the beef's rich flavor, but the slight sourness of mustard accentuated the whole thing. The sweet and spicy beef, the crispy lettuce and the sourness of the mustard make it a refreshing finish without being too heavy.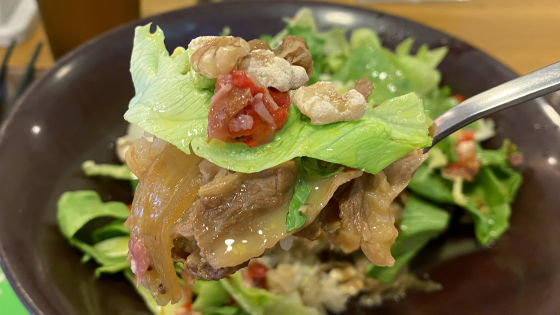 'Hanimas lettuce beef bowl' can be ordered at Sukiya nationwide except some stores. The price is 470 yen including tax for mini, 530 yen including tax for normal size, 660 yen including tax for medium size and large size, 810 yen including tax for special size, 960 yen including tax for mega size, and it also supports takeout.