Until iMac, which sold 5 million units in 2 years and 8 months, saved Apple which was on the verge of bankruptcy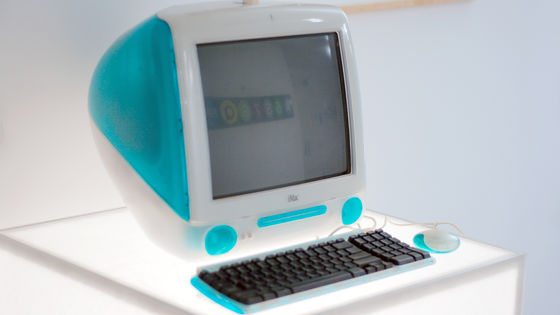 by
Marcin Wichary
Steve Jobs
, the co-founder of Apple and who died in 2011, has a history of being kicked out of his founding Apple and then returning to Apple. When Jobs returned, the
iMac
that was first announced was a huge hit machine with 5 million sold. Appleinider, a site that deals with Apple-related news, explains how it sold 5 million units in less than three years.
How Apple went from bust to five million colorful iMacs sold
https://appleinsider.com/articles/20/04/19/how-apple-went-from-bust-to-five-million-colorful-imacs-sold
The iMac, which was released in the United States on August 15, 1998, in Europe and Japan on August 29, 1998, was an 'all-in-one machine with a built-in display' that was also released on the Macintosh, making it a skeleton body machine with a round design. It was a model that set it apart from previous Apple products, such as the ease of handling that even unskilled people could easily set up. 'The most important computer
Apple
ever made was the
Apple II
. The Macintosh was a world-changer, but the best was the iMac,' said Appleinsider.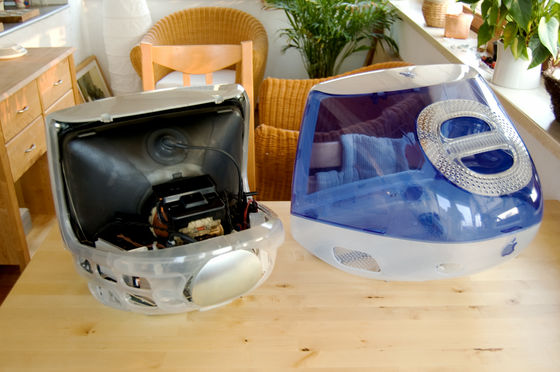 by
Hanul
You can see Mr. Jobs's presentation announcing such an iMac in the following movie. Mr. Jobs introduced Apple's achievements and the already announced
PowerBook G3
, and in the flow saying that 'home desktop machine does not exist yet', I introduced the concept and actual machine of iMac from about 16 minutes I am. It should be noted that this iMac is the first Apple product that bears an 'i' prior to the iPod, iPhone, and iPad, and 'internet' 'individual' 'instruct' 'inform' (give information) ) "It is described as a symbol of" inspire ".
Steve Jobs introduces the iMac-1998-YouTube
In the presentation, Jobs first talked about Apple's performance and finances for about four minutes, saying, 'It's been ten months since Apple's management team was renewed. Everyone is working hard and parking at night and on weekends. There are a lot of cars in the park, and thanks to their hard work, I'm really happy to tell you that Apple is back on track today. '
'In the first half, Mr. Jobs showed to the audience the image that' Apple has been renewed from the time when it was about to go bankrupt and is about to take a completely new path ',' appleinsider said, 'Mr. Jobs Praised the machine as usual, as if attractive and natural that 'every computer should always be like this, but only Apple can still make it'. I'm talking. '
The video of a TV interview with Mr. Jobs performed the day before the release of iMac is as follows. "Does Apple have enough iMacs to meet the demand?" Asked Jobs, "I don't know. We make a lot of iMacs, but tomorrow You will know what the real demand is. Demand may well exceed supply ... '.
Steve Jobs TV interview about iMac launch (1998)-YouTube
Some analysts criticized the advanced design and low price, which are far from the conventional PC. However, when it was released, the sales of iMac were tremendous, and the number of sales exceeded 1 million in just one year. For example, the rapid spread of USB was due to the blockbuster of the first iMac, which eliminated all terminals such as serial ports and
SCSI
and unified it into USB only, and many peripheral device manufacturers were all using USB-connected printers and printers. The release of the keyboard is said to be one reason.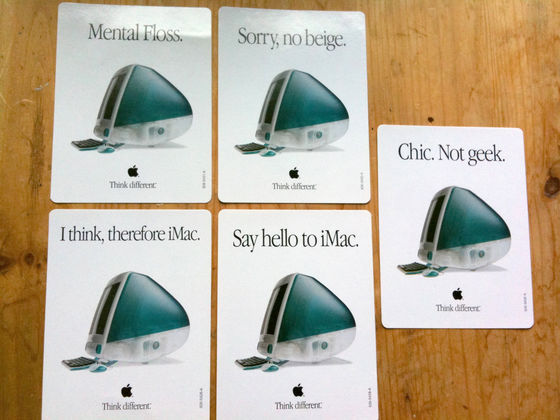 by
lergik
Ken Segal, who was involved in the promotion of iMac at an advertising agency, said, `` When the number of iMac sales was about to exceed 1 million, Mr. Jobs imitated Willie Wonka of'Charlie and the Chocolate Factory '. I tried. '
Mr. Jobs devised the idea to prepare only one golden glowing certificate that says 'This iMac is the 1 millionth memorial' and put it in the box of the iMac. The person who got the certificate said that the purchase price was refunded, they were invited to the Apple headquarters in Cupertino, California, and a tour to visit the Apple headquarters with their family was planned. It seems that Mr. Jobs was thinking about welcoming guests by dressing as Willy Wonka who appears in 'Charlie and the Chocolate Factory'. However, this idea didn't come to fruition because it got caught in California sweepstakes regulations.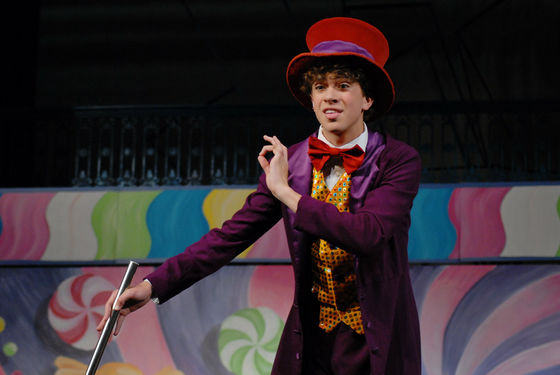 by Mraz Center for the Performing Arts

On April 19, 2001, two years and eight months and four days after its release, the number of iMac units reached 5 million. This is calculated as one iMac sold every 1.183 seconds. Thanks to the iMac's huge hit, Apple, which was on the verge of bankruptcy, was able to come back to life. When it reached 5 million, Apple quietly announced a press release. 'In a nutshell, the iMac is redefining consumer and educational computers, with some industry-firsts including USB, FireWire, desktop movies, wireless networks, quiet fanless operation, and world-class design,' Jobs said. We look forward to shipping our 10 millionth iMac in the next few years. '

Apple Ships 5 Millionth iMac-Apple
https://www.apple.com/newsroom/2001/04/19Apple-Ships-5-Millionth-iMac/