Haagen-Dazs 'Royal Jasmine Tea-Tea Leaves / Ginpei-' Tasting Review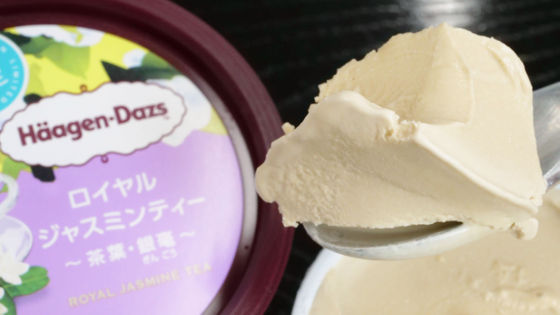 As a new addition to Haagen-Dazs, ' Royal Jasmine Tea ~ Tea / Ginpei ~ ' using 'Gingou' grade tea leaves, which has a gorgeous and rich scent, has appeared for a limited time. Of the Ginpei tea leaves, only the tea leaves with a scent that does not lose to rich milk are carefully selected, and it is said that it is a dish that you can enjoy both the richness of milk and the elegant and gorgeous scent of jasmine tea, so it is actually eaten I tried.

'Mini Cup' Royal Jasmine Tea-Tea / Ginpei '' April 14, 2020 | Haagen-Dazs Japan

https://www.haagen-dazs.co.jp/company/newsrelease/2020/_0213.html
'Royal Jasmine Tea-Tea Leaf / Ginpei-' is a light purple package.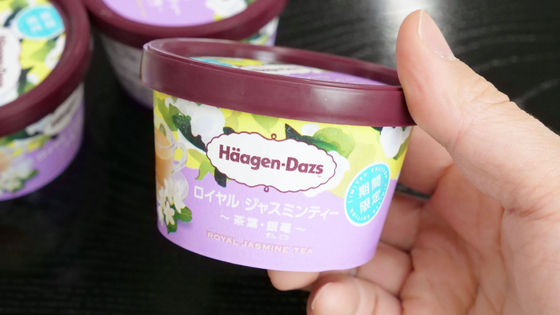 Jasmine tea and jasmine flowers are drawn on the lid. Generally, tea leaves of jasmine tea are made by a method of 'adding jasmine flower scent to tea leaves'. Ginpei is a grade that only the tea leaves that are scented more than 6 times are recognized among such tea leaves. Haagen-Dazs 'Royal Jasmine Tea-Tea Leaf / Ginpei-' is carefully selected and used with seven or more fragrances of Ginpei-grade tea leaves.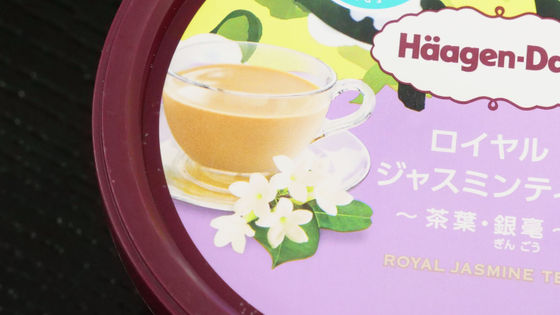 Ingredients include cream (raw milk (Hokkaido)), skimmed concentrated milk, sugar, egg yolk, jasmine tea (silver).




Calories are 253kcal per 110ml.




When opening it, it looks like this. It has a slightly brownish milky white color and the color is a mixture of milk and caramel.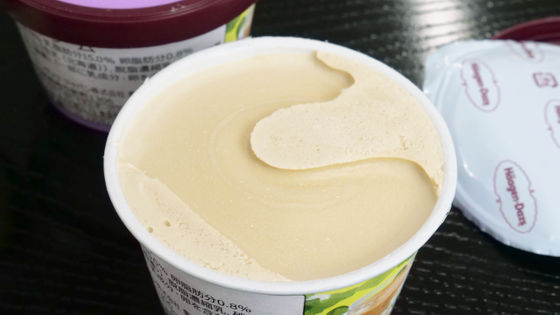 When I ate it, the gorgeous scent of jasmine came out from my mouth to my nose. As it melted in the mouth, the original fragrance of the tea leaves, such as roasted green tea, the rich milk flavor, and the refined sweetness spread, and it became an ice cream that firmly felt the elegant jasmine tea flavor.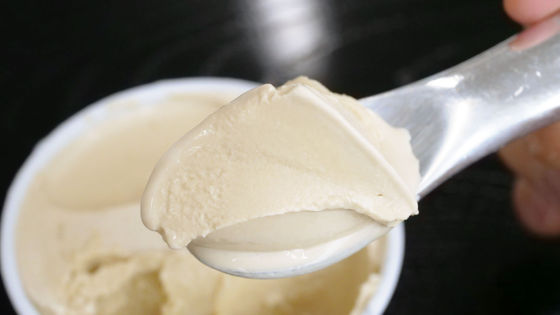 Haagen-Dazs 'Royal Jasmine Tea-Tea / Ginpei-' can be purchased for a limited time from April 14, 2020 (Tuesday) at supermarkets, convenience stores, department stores, etc. all over the country. The suggested retail price is 295 yen excluding tax.