'Caramel nut cookie' with fermented buttered caramel ice cream and fragrant almonds has appeared in Haagen-Dazs, so I tried it.


From October 13, 2020, ' Caramel Nut Cookies ' will be available exclusively at FamilyMart in Haagen-Dazs. It is said that it is a dish that you can taste the caramel ice cream containing fermented butter and cocoa cookies with a rich taste at the same time, so I actually tried it.

'Mini Cup' Caramel Nut Cookie '' October 13, 2020 | Haagen-Dazs Japan

https://www.haagen-dazs.co.jp/company/newsrelease/2020/_1005.html
This is Haagen-Dazs 'Caramel Nut Cookie'. This ice cream is limited to FamilyMart and for a limited time.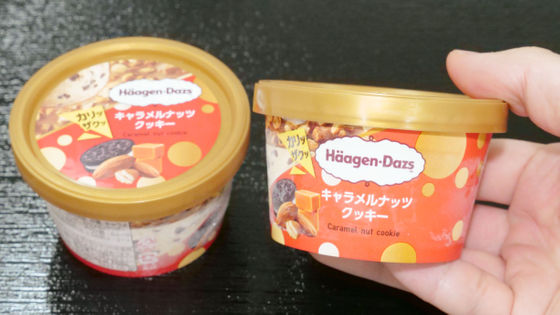 On the lid, an illustration of cocoa cookies, caramel and almonds, which are the main ingredients of this time, is drawn.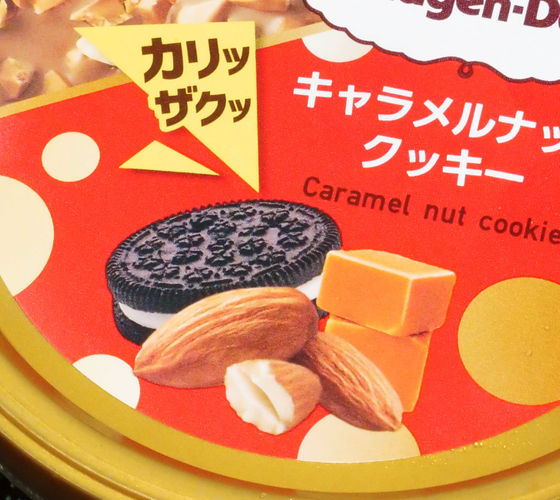 If you look at the ingredient names, you can see that they contain caramel coating, chocolate cookies, roasted almonds, caramel powder, and fermented butter.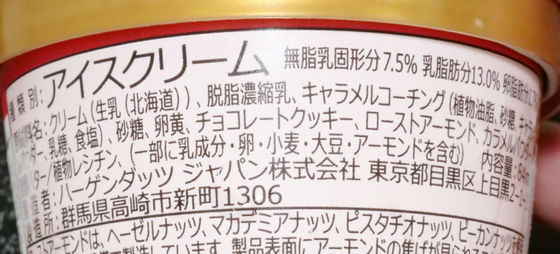 Calories are 275 kcal per 84 ml.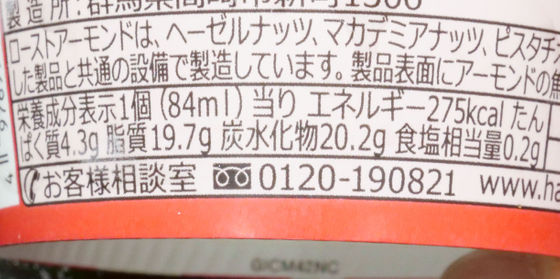 That's why I opened it. Roasted almonds are topped on the salted caramel coating on the surface.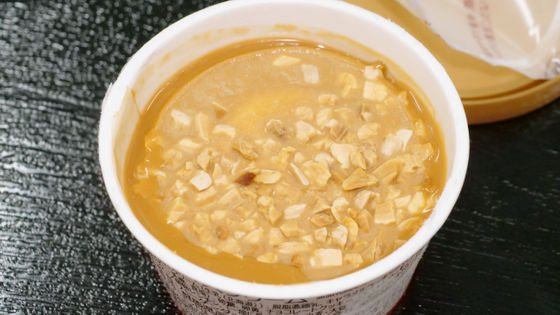 Below that is caramel ice cream with cocoa cookies and fermented butter.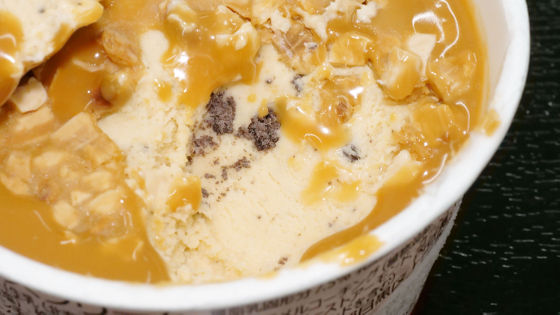 When you try it, the rich flavor of fermented butter is the best match with the bittersweetness of caramel. The subtle saltiness of the coating seems to bring out the sweetness of the caramel. The roasted almonds have a crispy, crispy texture, and when chewed, the taste of almonds is as strong as caramel and fermented butter. Coupled with the fact that the ice cream contains cookies, it had the aroma of almond cookies even though it was ice cream.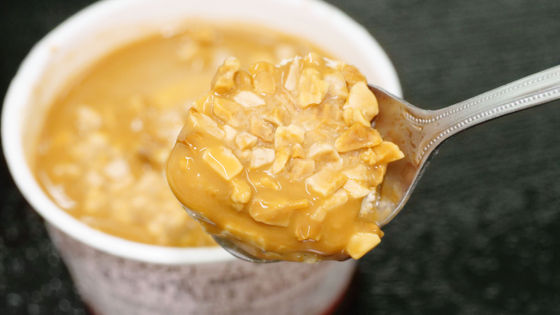 Haagen-Dazs 'Caramel Nut Cookies' can be purchased at FamilyMart nationwide for a limited time from October 13, 2020 (Tuesday). The suggested retail price is 295 yen excluding tax.