`` Honey butter sander '' for honey lovers who like sticky rich scent appeared from Yuraku confectionery so I tried it


' Honey butter sander ' of Yuraku confectionery which made honey jelly and confined in chocolate has appeared on March 9, 2020 (Monday). It was the same size as '
Black Thunder
' which was just right for a small snack at an affordable price, and although it was small, you could enjoy the gentle taste of honey and butter.
Honey Butter Thunder New release at convenience stores nationwide from March 9 (Mon), supermarkets and drug stores from March 23 (Mon)! | News | Yuraku Confectionery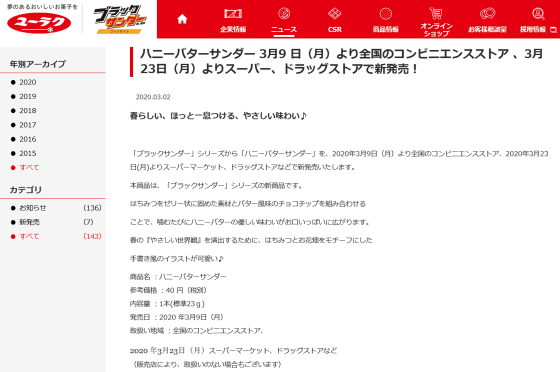 The package of 'Honey Butter Thunder' is designed based on white and yellow.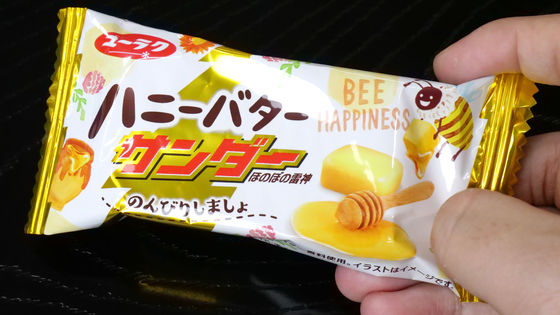 It is said that it is based on the image of 'easy to relax and has a gentle taste', and the text of the package is also gentle, such as 'warmth of the thunder god' and 'relaxedly.'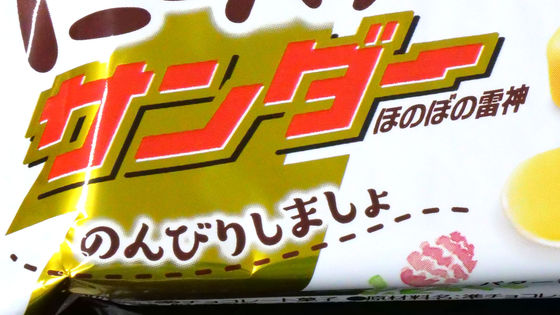 Ingredients include sugar, vegetable fats, whole grains, lactose, etc., as well as distinctive contents such as honey jelly and light seasoning.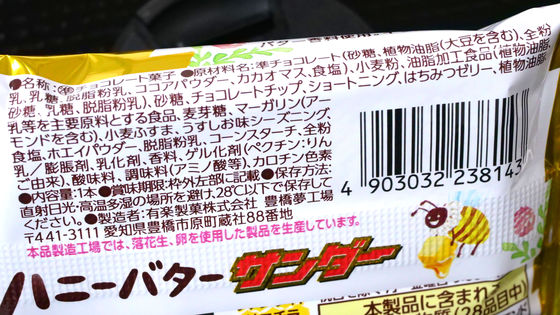 The calories are 123kcal per piece.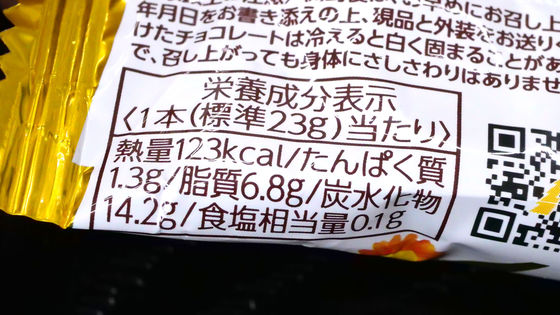 Contents is like this. The sweet scent of honey drifted stronger than chocolate.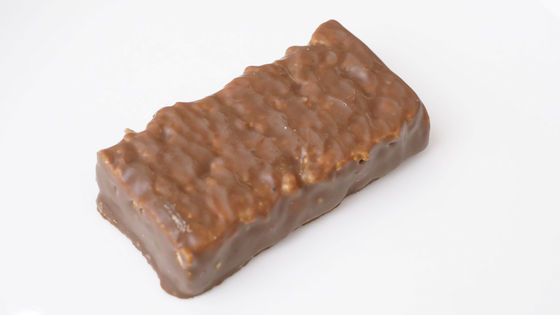 The size is slightly smaller than the long side of the transportation IC card.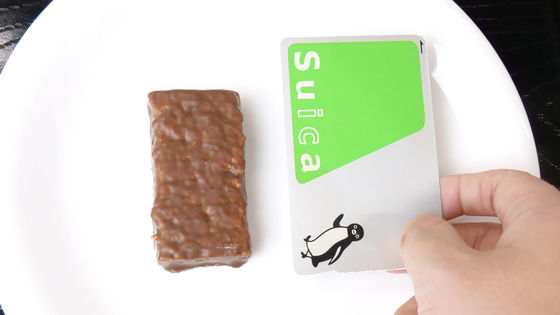 When I arranged the regular black sanders (right), they were almost the same size. The color of the honey butter is brighter.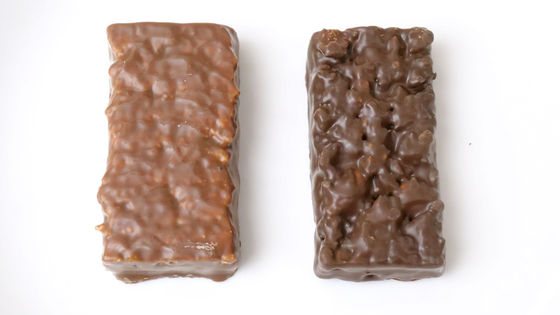 When it was divided in half, the contents of the honey butter sander (left) were brighter. Honey butter sander contains chocolate jelly bran biscuits with honey jelly and butter.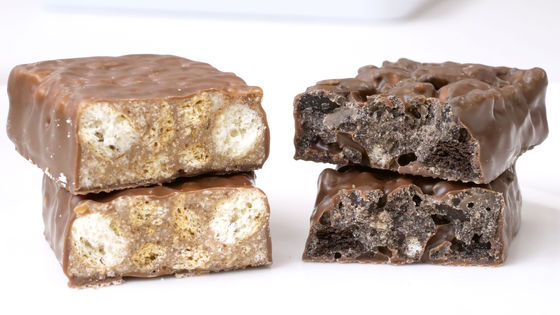 When I ate it, the scent of honey went through my nose, and the sweetness of honey jelly was more impressive than the sweetness of chocolate. It is slightly salty and has a subtle taste. It has a taste that honey is pushed out to the front and it is unbearable for honey lovers. The flavor of butter is slightly lower than that of chocolate and honey, and it is slightly felt. It's a bit confusing, but the light brown portion of the red frame contains honey jelly, so you can enjoy a sticky texture. The crisp blanc biscuits were the accent of the texture.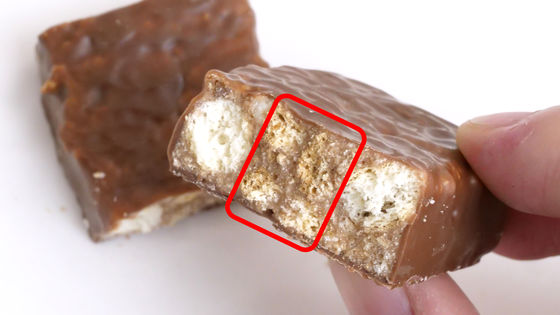 'Honey Butter Thunder' can be purchased at convenience stores nationwide from March 9, 2020 (Monday), supermarkets and drug stores from March 23, 2020 (Monday), and the price is 40 yen excluding tax.