I tried 'Fullgang Thunder Pretty style' in which the fragrance of wheat and a refreshing aftertaste are impressive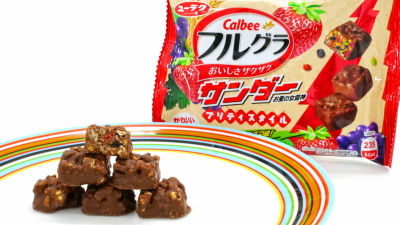 The back confectionery of " Black Thunder " and of Calbee " Furugura appeared than it" was a collaboration "Full Gras Thunder" was to bite size "full Gras Thunder Pretty style" on September 10, 2018 (Monday). Since the actual thing arrived at the editorial department before the release, I tried to eat actually what kind of taste it will entertain.

Yuraku Confectionery
https://www.yurakuseika.co.jp/

Fullgang Thunder Pretty style package is based on flesh tones that imaged the color of wheat such as oats and rye in Fullgra.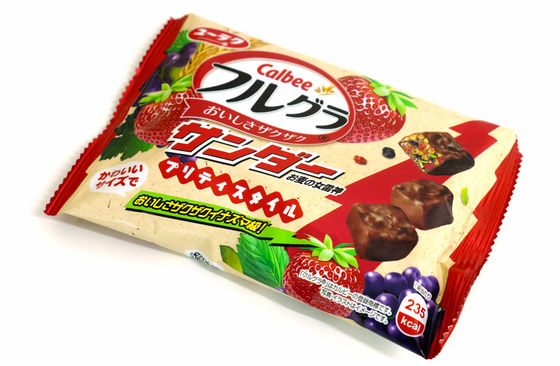 I will compare it with the usual "Black Thunder" package. Then the horizontal length was a bit longer than Black Thunder and the vertical length was about the same size as the long side of Black Thunder.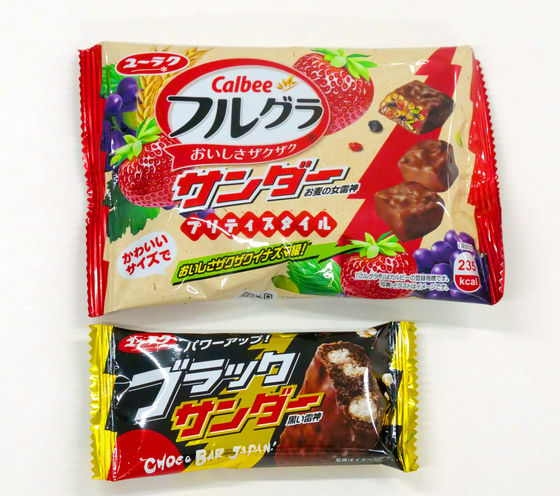 The top of the raw material is "semi-chocolate" "whole milk powder" "cacao mass", and the first three are basically the same as normal black sander. In addition to this, there are many full-grown materials such as "granola" and "raisins" "processed dried strawberries" "pumpkin seeds".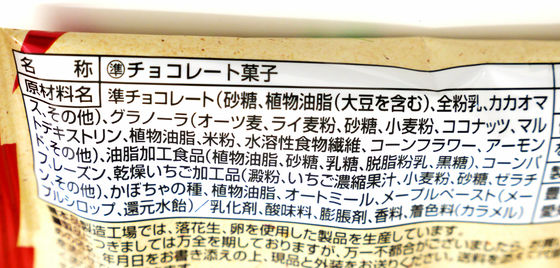 The calorie per bag (45 g) is 235 kcal.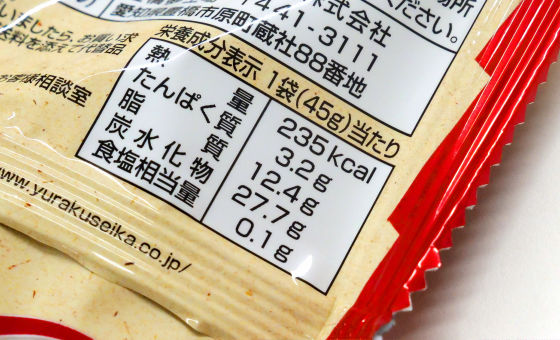 Take it out of the bag and put it in the bottle, it contained 10 pieces.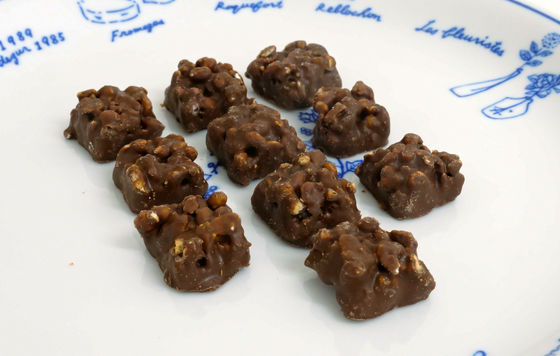 Let's compare Fullgun Thunder Pretty style (upper) with normal Black Thunder (Bottom). Then, Fullgun Thunder Pretty style was about 1/3 the size of normal Black Thunder, and it was a bite size easy to eat. Moreover, the color of the surface is slightly darker than those of full-gun sander pretty style.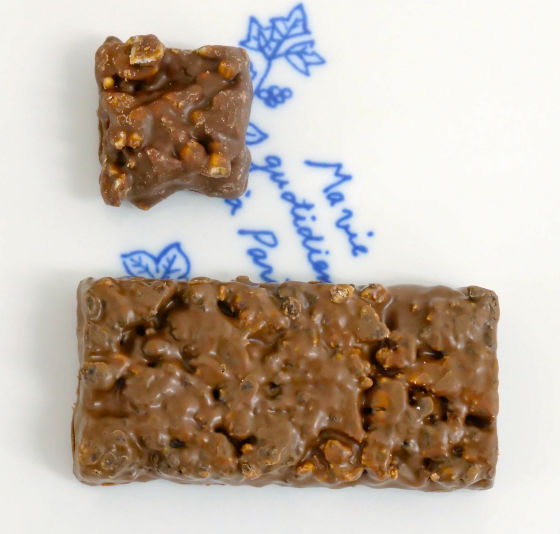 When eating, immediately after feeling the sweetness of chocolate, the crispy texture peculiar to Fulugra and the fragrance of wheat spread in the mouth. I could feel the refreshing acidity of strawberries and raisins in the aftertaste when I finished eating.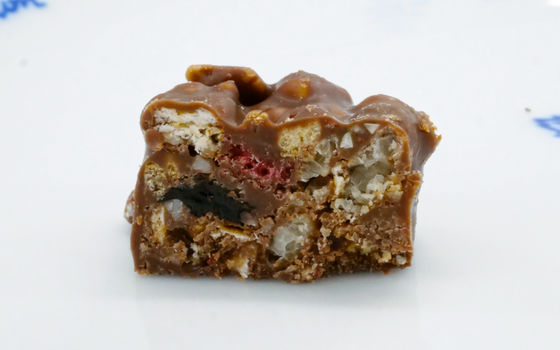 "Fullgang Thunder Pretty style" is scheduled to be sold at some stores in convenience stores nationwide from September 10, 2018 (Monday) with a taxation of 120 yen.