I tried `` Black Thunder Pretty Style Strawberry Millefeuille '' where sweet and sour strawberries spread on the crispy texture of thin grilled crepe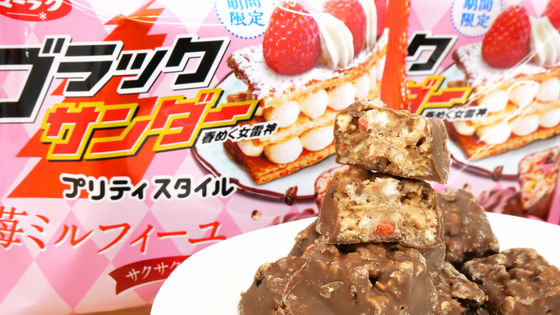 The " Black Thunder Pretty Style Strawberry Mille- Fille", which has a bite-sized bittersweet bittersweet
black sander
and a single grain of crisp strawberry mille-feuille, has been available since April 13, 2020 (Monday).
In the
past, there were black sanders expressing cakes made with strawberries, such as strawberry
shortcakes
and
berry-made gateau chocolates
. However, Millfeuille was the first time, so I ate immediately what kind of taste it was.
Black Thunder Pretty Style Strawberry Millfeuille New Release | Black Thunder
https://blackthunder.jp/news/4143/
'Black Thunder Pretty Style Strawberry Millefeuille' expresses strawberry
millefeuille
with
fiantine
and pie
crust
, freeze-dried strawberry, and custard-flavored chocolate, made from thinly creped dough.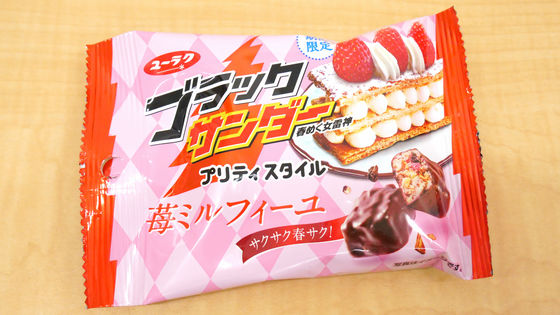 In the pink package, strawberry and creamy mille-feuille were drawn, and the place where 'black thunder god' was usually written also became 'spring female thunder god'.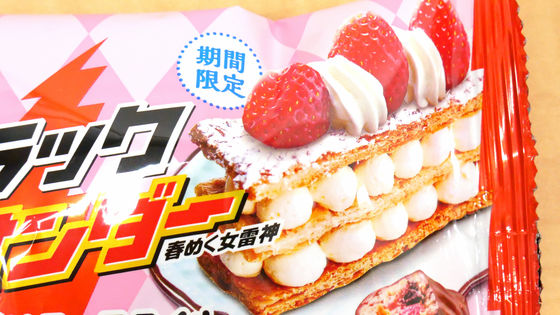 Ingredients include sugar and whole milk powder, as well as ingredients for expressing millefeuille, such as pies, fiantines and dried strawberry flakes.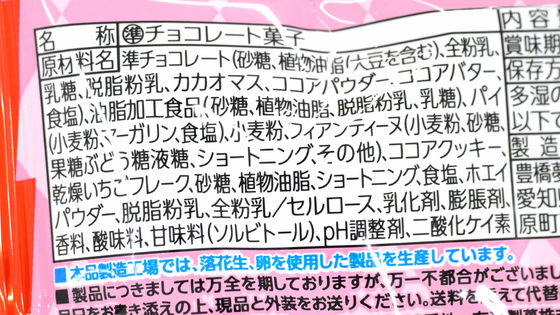 The calorie per bag is 273 kcal.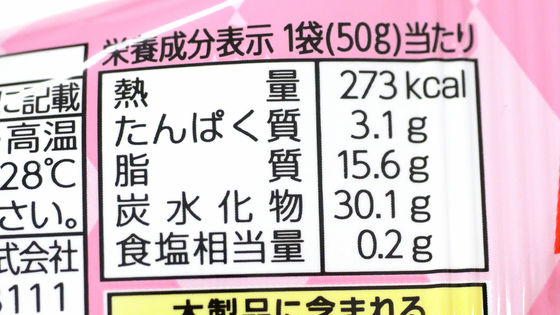 When I opened the bag, there were 9 pretty-style strawberry millefeuilles.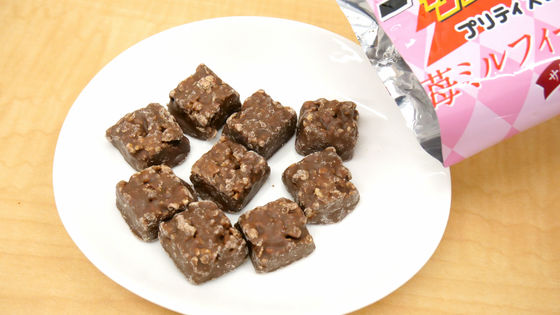 The size of Pretty Style Strawberry Millfeuille (left) is less than half that of a regular black sander (right).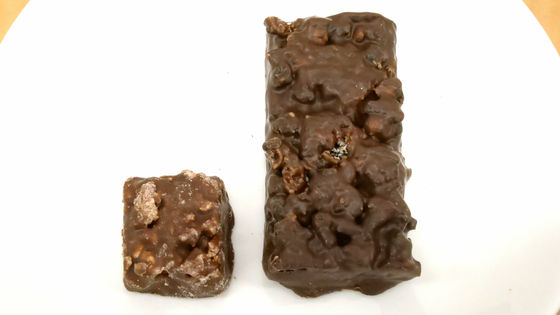 If you look at the cross section, you can see the red freeze-dried strawberries and the red frame contains a thin fiantine. Perhaps because it contains custard-flavored chocolate, Pretty Style Strawberry Millefeuille (left) has a lighter overall color compared to regular Black Thunder (right).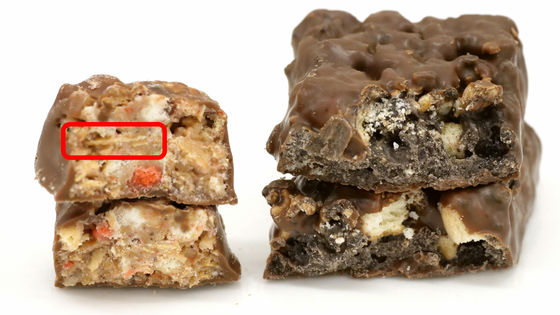 When you try it, you can see the crispy cookies, the crispy fiantine with a light texture, and the clear texture of each. After the custard's sweetness, the sweet and sour strawberry and the fragrance of fiantine or pie crust spreads out. The sweet and sour taste was trailing, and it was a taste of eating one more grain and another.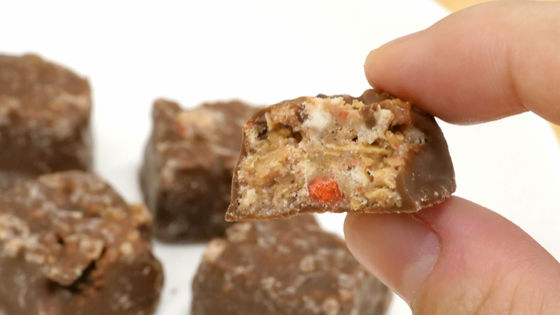 'Black Thunder Pretty Style Strawberry Millfeuille' can be purchased at convenience stores nationwide except for some stores, and the price is 120 yen excluding tax.