It is possible that suspicious drone flight incidents reported one after another were due to `` group hysteria ''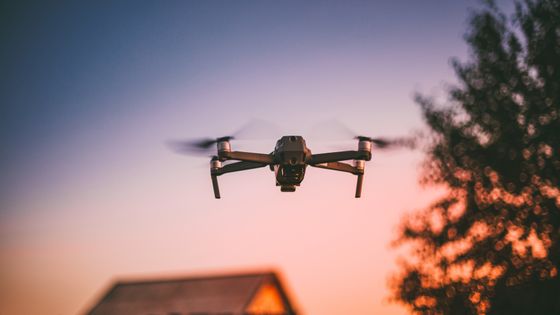 by
Grigory_bruev
From around November 2019 to 2020, numerous reports were sent in
Colorado
, USA, stating that 'suspicious drones are flying over houses and farms,' and police and related places are investigating. Technology media Motherboard has asserted that 'many reports of suspicious drones may be due to 'collective hysteria'.'
Mass Panic: It's Not Clear That Colorado's Mystery Drones Even Exist-VICE
https://www.vice.com/en_us/article/pkeb9k/mass-panic-its-not-clear-that-colorados-mystery-drones-even-exist
The Colorado Mystery Drones Weren't Real-VICE
https://www.vice.com/en_us/article/884xv3/the-colorado-mystery-drones-werent-real
On the night of December 30, 2019, Vince Iovinella, a security officer in
Morgan County
, Colorado, started a patrol following a report on the drone. 'Residents have begun to report that drones of unknown origin are flying over homes and farms,' said Iovinella, with four to ten drones flying in the same area, some from the ground. There were reports of drones flying at an altitude of only 1.8 m.
According to Iovinella and a colleague sheriff who actually encountered the drone during the patrol, the drone had flashing lights that emitted white or red light. Also, the drone was basically moving at a very high speed, but he was also able to keep hovering in the same place for a long time. 'Too many sightings came in at the same time. Up to 30 drones could have been moving in the county, and the drones seemed to be moving in a particular search pattern,' said Iovinella. Asserted against Motherboard.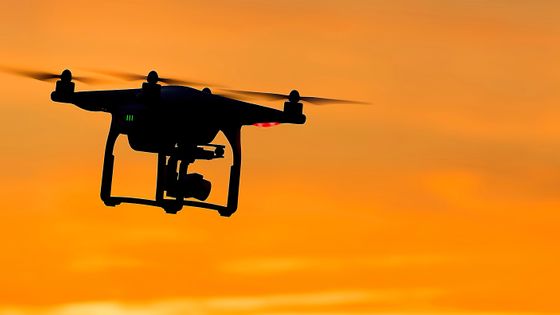 by
Ricardo Gomez Angel
Similar to what Iovinella responded to, reports of 'suspicious drones flying' have been occurring in eastern Colorado since late November 2019. Drone sightings in Colorado have received considerable attention since the local newspaper
Denver Post
reported on December 23, 2019 that ``
suspicious drones flying at night are confusing law enforcement agencies
'' And that.
According to Denver Post reports, sheriffs testify that the drone was witnessed between 19:00 and 22:00, with a total of at least 17 drones flying. According to Sheriff Thomas Elliott of
Phillips County
, Colorado, the drone flying over Phillips County is a large one with a wingspan of about 1.8m. Sheriff William Myers suspects that the drones are large and abundant, and that they are not just lovers, but are flying by private companies.
'I don't think the drone is malicious. The drone hasn't acted to indicate criminal activity,' commented Sheriff Elliott. However, despite the large number of drone companies in Colorado, none have acknowledged that they are involved in a series of drone flight cases. Sheriffs say they have no information on where the drone is flying or who is flying.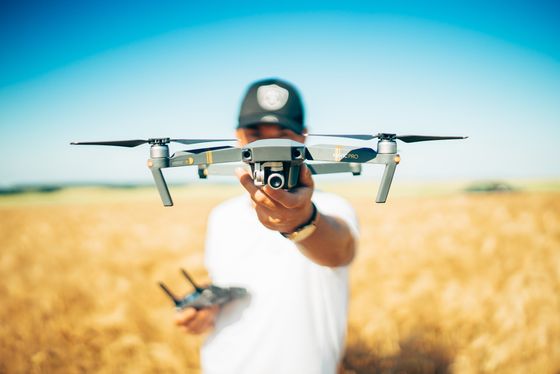 by
david henrichs
Finally, on January 6, 2020, a meeting of more than 70 local, state, federal, and military stakeholders was held, with Air Force officials saying, `` Air Force drone units based in
Cheyenne County
, Colorado, I haven't been involved in a series of drone turmoil. ' To end the suspicious drone turmoil, a
'Drone Task Force' was set up
by 10 to 15 government agencies, including the FBI and the Federal Aviation Administration.
However, in a
statement
released by the Colorado Public Security Bureau on January 13, 2020, although there were reports such as the approach of medical helicopters and drones, who is still flying the drone, what is the purpose of the drone? Details such as whether it is not clear. Also, it has not been confirmed that the drone actually broke certain laws.
Meanwhile, Motherboard points out that 'these reports are missing, seemingly trivial. It's hard evidence that these drones really exist.' In truth, he claimed that there were no suspicious drones flying over Colorado. `` This does not mean that the drone's witness testimony is a hoax or that all cases are misleading, '' Motherboard says, but many people mistakenly identify suspicious objects in the air as drones. Suggests that you may have done so.
A 2015
(PDF file) survey
conducted by drone developer
DJI
about `` near misses with drones reported by aircraft pilots '' confirmed that in 764 reported cases, it was actually a near miss with a drone It turned out that there were only 27 cases, only 3.5%. 'Since the DJI's investigation, there has been increasing evidence that drones are new UFOs,' Motherboard said, saying that the frequent sightings of drones could be due to collective hysteria.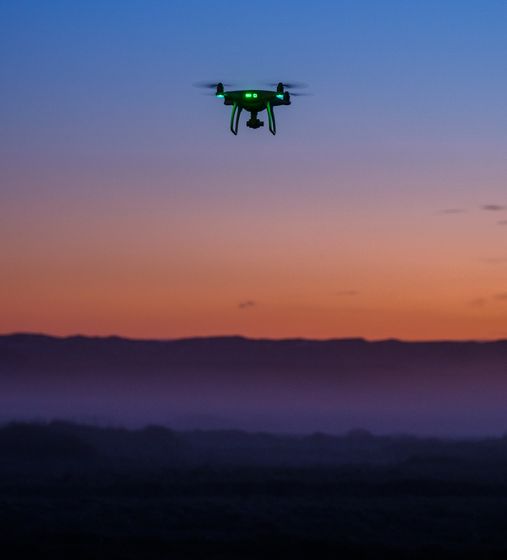 by Nejron