The U.S. Department of Defense certifies 'a video that captures a pyramid-shaped UFO' as genuine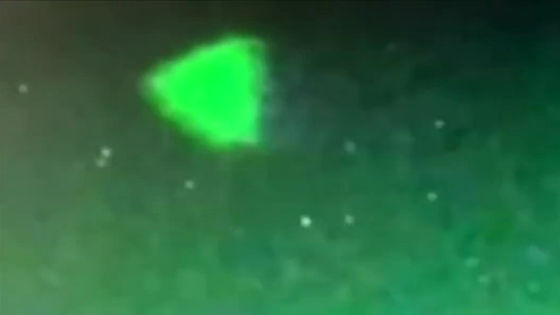 On April 9, 2021, a video about a 'pyramid UFO' was leaked from the US Navy. The Pentagon admits that the footage in question was 'taken by a Navy official investigating an unidentified flying object.'

Pentagon CONFIRMS Recent UAP / UFO Leaks as Genuine --The Black Vault

https://www.theblackvault.com/documentarchive/pentagon-confirms-recent-uap-ufo-leaks-as-genuine/
Pentagon Confirms'Pyramid-Shaped' UFO Video Screenshot Is Authentic
https://www.sciencealert.com/pentagon-confirms-pyramid-shaped-ufo-video-footage-is-authentic
The video in question is below. According to a survey, the footage was taken off the coast of San Diego by the crew of
the USS Russell missile destroyer in July 2019.
2019 the US Navy filmed "PYRAMID" shaped UFOs; here is that footage --YouTube
Perhaps because of night photography, the night sky in the video is green, which is peculiar to night vision. Capture the flickering light spots in your field of view ...


When I zoomed in, a mysterious object was projected in a large size. Although it is described as 'pyramid type' in overseas media reports, it has a slightly rounded shape, so it gives the impression of 'rice ball type'.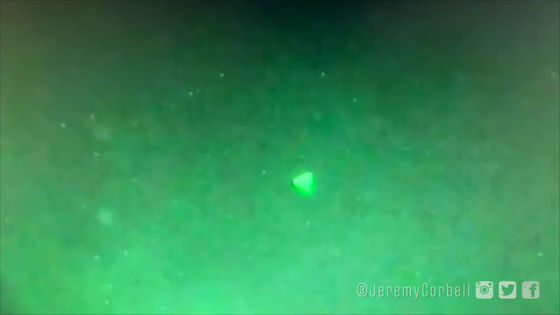 The captured altitude is about 210 meters on the ship, and it seems that it is 'floating' rather than 'flying'. In the video, it stays in the air and keeps blinking irregularly.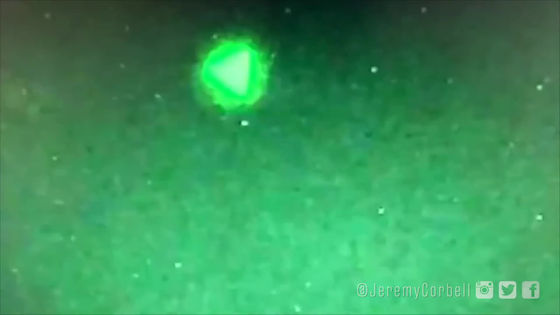 Although not captured in this video, it is reported that there are 'three' mysterious flying objects, and they flew in groups on the ship.

This video was reported in the form of a 'leak from Navy personnel.' In addition to this, Mystery Wire, a news site specializing in paranormal phenomena, said that the same type of leak was taken by the F / A-18 crew on the iPhone in March 2019, 'Spherical UFO' and 'Acorn-shaped UFO'. I reported the picture of. Click here for the spherical UAP.



The acorn-shaped UFO is below.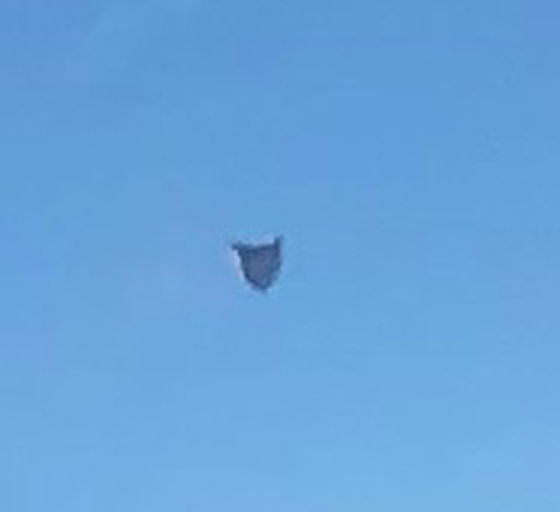 Following a series of photo and video leaks, the U.S. Department of Defense confirmed that the reported photos and videos were taken by Navy officials. As mentioned earlier, in order to maintain the safety of the operation and avoid information leakage to potential enemies, even if any intrusion occurs in the designated airspace, the results of the investigation will be made public. There is nothing to do. ' He admitted that the video in question was not a fake created by CG, but was 'taken by a Navy official.' On the other hand, I avoid making explicit statements about the objects captured in the video.

'UAPTF' is a survey of 'Unidentified Aerial Phenomenon (UAP, almost synonymous with UFO)' called 'Unidentified Aerial Phenomena Task Force (UAP Task Force) ' organized by the US Department of Defense mainly by the Navy. Refers to a specialized unit. The Pentagon invested $ 22 million in UAP research between 2008 and 2011, but in 2019 it established a new UAPTF and is continuing the research.


in Ride, Posted by darkhorse_log