`` Nationwide ramen shop map Susukino edition Ramen sky supervised spicy miso ramen '' tasting review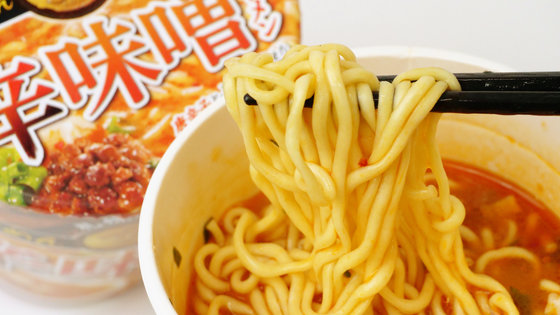 Under the supervision of the ramen shop '
Ramen Sora
' in Sapporo, Sansho Spicy miso Acecock has been offering ramen '
National Ramen Shop Map Susukino Hen Ramen Sora supervised spicy miso ramen
' since January 27, 2020 (Monday). I actually ate and checked what kind of spicy miso ramen was supervised by a popular restaurant in Sapporo, the home of miso ramen.
Nationwide ramen shop map Susukino edition Ramen sky supervision spicy miso ramen | Product information | Acecock Corporation
https://www.acecook.co.jp/products/detail.php?id=1069
On the side of the package, the name of the ramen shop and 'Spicy Miso' are greatly appealing.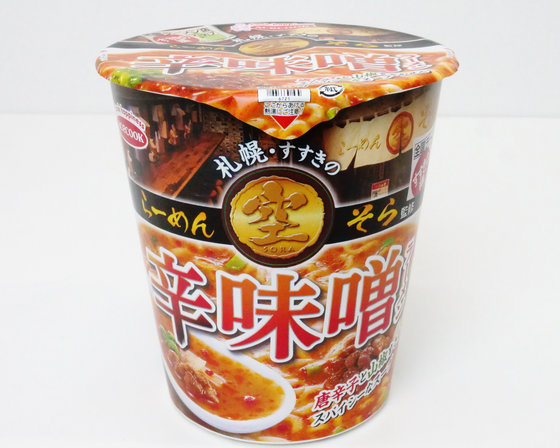 The package lid looks like this.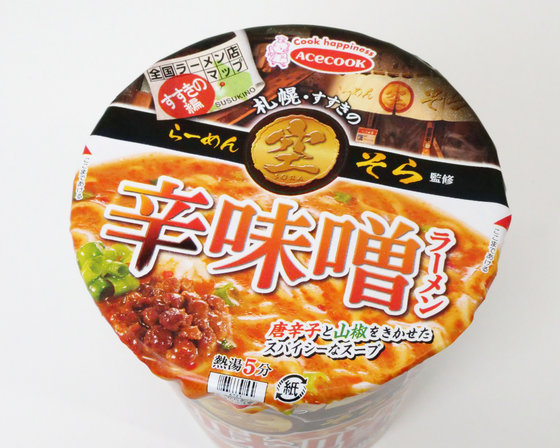 The list of raw materials is as follows. It is said that `` Miso soup with plenty of flavored vegetables such as ginger and garlic based on pork '', the name of the pork extract, Negima sesame and sesame are lined up in the soup ingredients in addition to miso, powdered miso, spices You. It is said that it contains chicken pork-flavored meat with rags, onions, onions, and chili.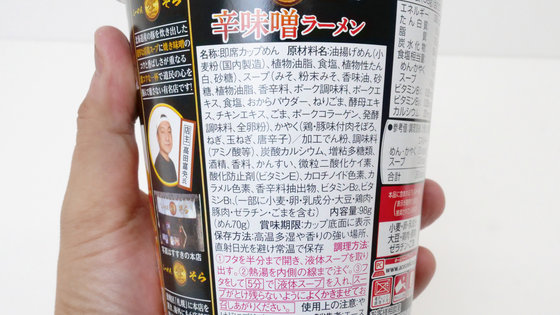 The calorie per 98g per meal is 392kcal.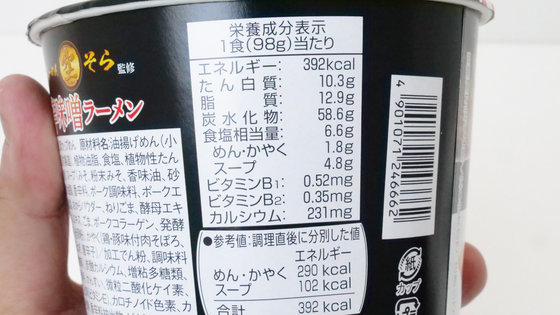 When I opened the lid, there was no bag other than the liquid soup, only noodles and oysters.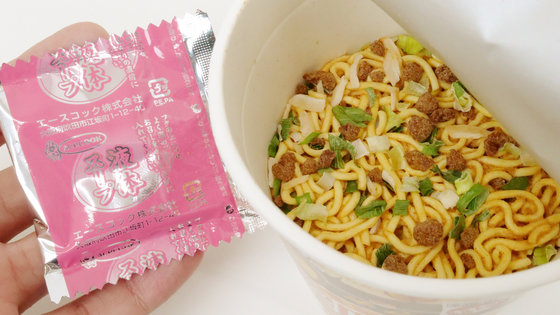 Pour boiling water into the cup, place the liquid soup bag on the lid and wait for 5 minutes while warming.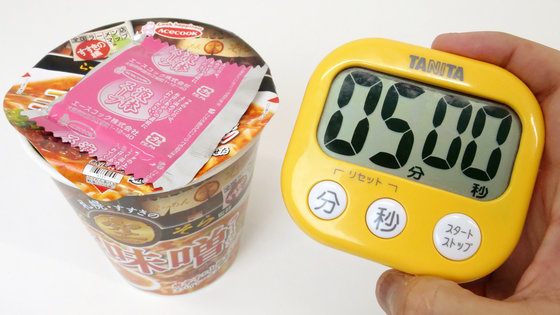 After 5 minutes, add the liquid soup and stir well. The liquid soup looks like a brown paste, the miso itself. As the liquid soup dissolved in the hot water, the scent of miso and garlic spread around.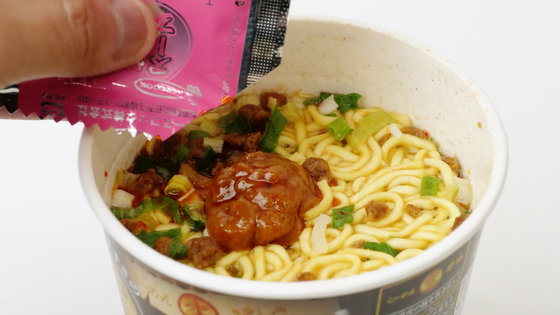 When mixed well, reddish flavor oil grains float on the surface of the soup. Ingredients are very simple with only meat and green onions. When I take a sip, I can feel the spicy hot pepper in the rich umami of miso. However, spiciness is a level that can be eaten by those who are not good at spicy things, and it is only an accent. Then, after the soup was drunk, the stimulus of the pepper came slowly one tempo later, but it was not enough to make my tongue numb.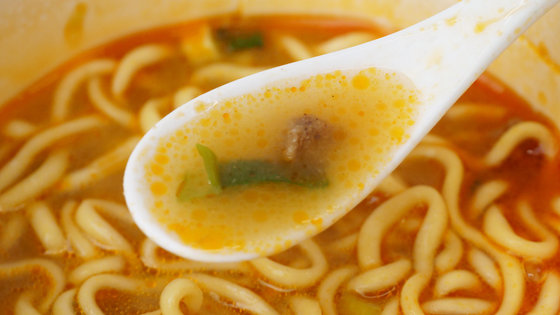 The noodles are medium thick, and rich soup is often involved. Because it had a crisp texture and was responsive, even one cup was a considerable volume.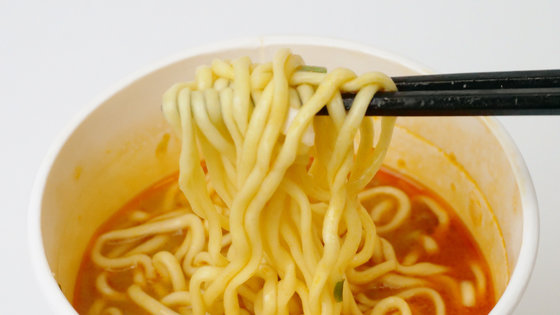 'Ramen Store Map of Japan: Susukino Hen Ramen Sora supervised spicy miso ramen' can be purchased at supermarkets and convenience stores nationwide from January 27, 2020 (Monday). The suggested retail price is 220 yen excluding tax.