We tried eating 'Nationwide ramen shop map Nara edition Tenri stamina ramen soy sauce taste' where you can enjoy the spicy soy sauce soup with delicious umami taste and richness of pork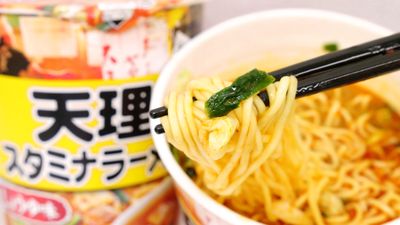 Acecock's new product ' National Ramen Store Map Nara Hen Tenri Stamina Ramen Shoyu Taste ' appeared on Monday, April 22, 2019. The "National Ramen Store Map" series is a series where you can easily taste popular ramen shops across the country, and this time, "
Tenri Stamina Ramen
" is selected as a representative of Nara Prefecture. Tenri stamina ramen is a pork-based soy sauce ramen with a spicy soy sauce ramen that becomes spicy and spicy with garlic and tofu.
Nationwide Ramen Store Map Nara Hen Tenri Stamina Ramen Soy Sauce | Product Information | Ace Cock Co., Ltd.
http://www.acecook.co.jp/products/detail.php?id=956
This is the package of 'National Ramen Store Map Nara Hen Tenri Stamina Ramen Shoyu Taste'.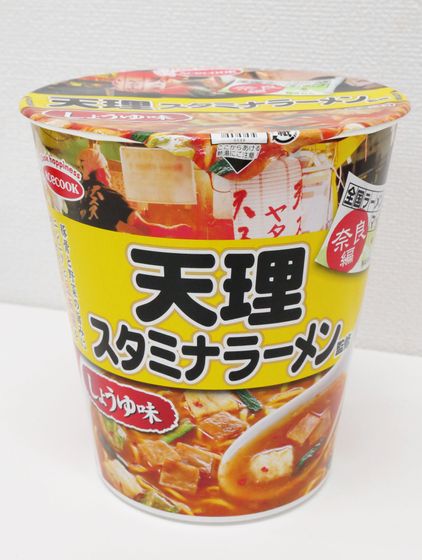 On the top side is a red soup ramen that depicts hotness.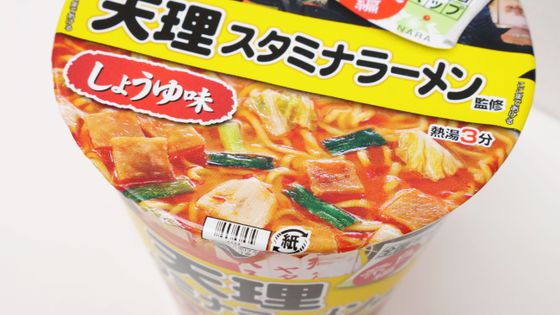 It is said that the
Tenri Stamina Ramen, a
popular rams restaurant based on Guts Lisstamina, is supervised by Nara.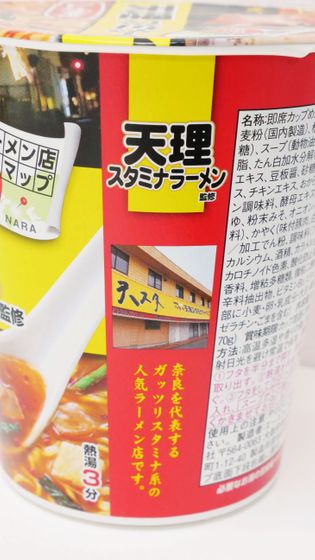 The calorie per 91g per serving is 417kcal. In addition, calcium seems to be abundantly contained with 248 mg.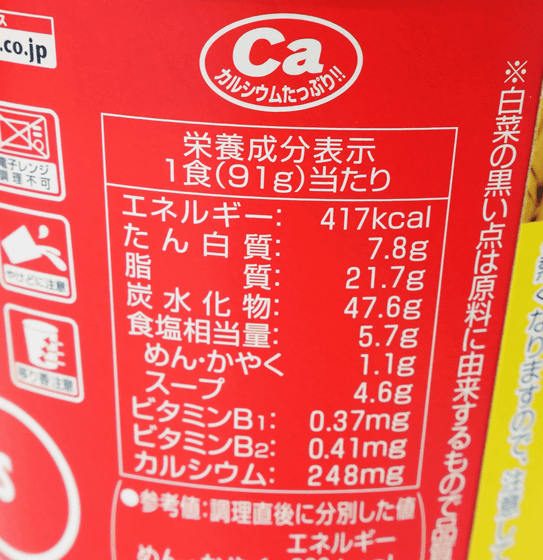 If you look at the raw materials, it is likely that pork seasoning, pork extract, soy bean paste, spice, etc. are used, and you can expect a spicy taste of pork base. Kayaku contains seasoned pork, Chinese cabbage, leek and chili peppers.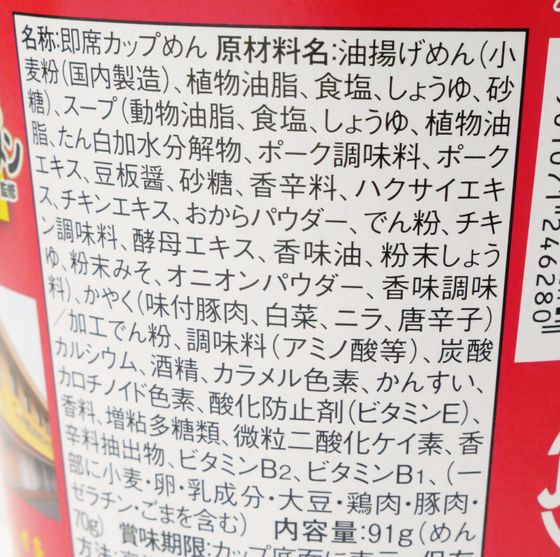 When the lid was opened, a sachet of liquid soup was contained.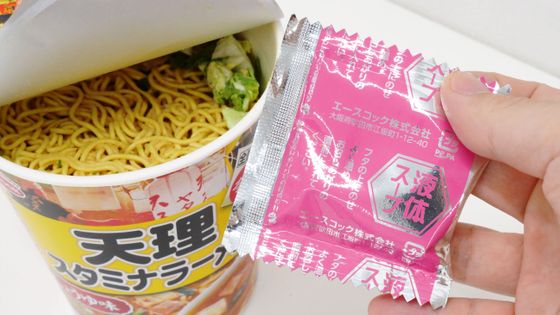 Pour hot water to the inside line. The amount of hot water required is approximately 440 ml.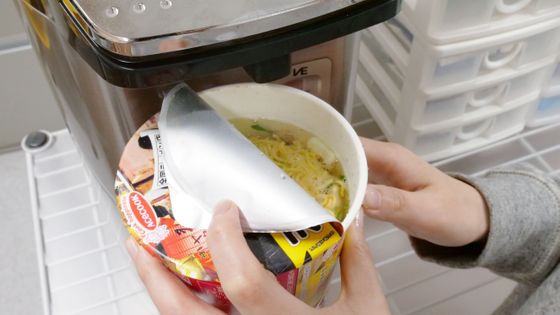 Cover and wait 3 minutes.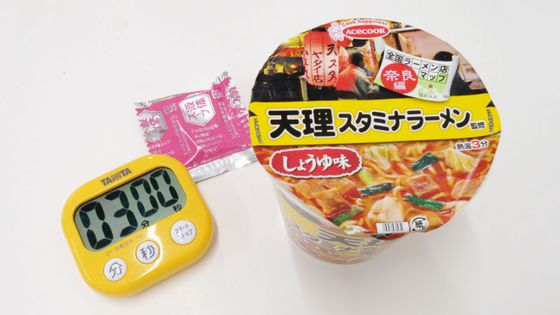 After 3 minutes, put in the liquid soup.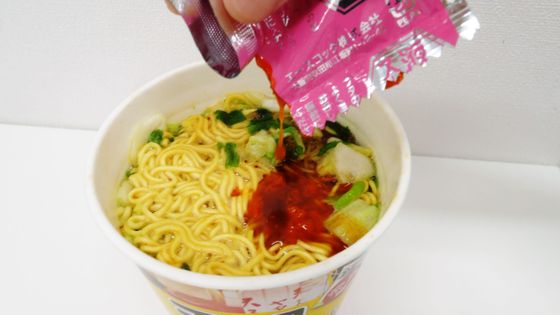 Stir and complete so that the liquid soup does not remain melted.



The completed Tenri stamina ramen looks like kimchi ramen. As I approached my nose, I felt the smell of garlic and leek in the smell of thick pork.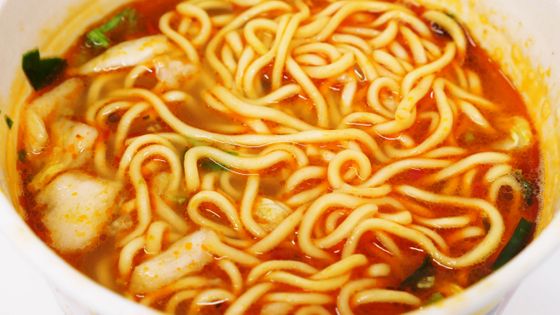 When I try to eat it, the taste of pork and the taste of pork are intensified as much as the taste of soy sauce in the base. The hotness is the mildness of the minced bean paste, which tastes like a warm, warm body. When I drank the soup, I could feel the taste of vegetables such as leek, Chinese cabbage, garlic, and onion even in the taste of pork, and it was a thick yet complex taste without getting tired until the end.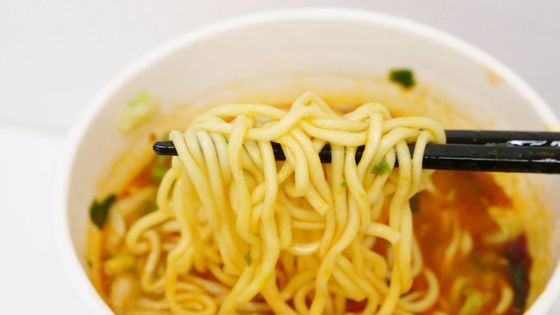 'Maps of ramen stores nationwide Nara Tenri stamina ramen soy sauce taste' is being sold at convenience stores and supermarkets nationwide from April 22, 2019. Recommended retail price is 205 yen after tax.