'FAT32 Format' which is free & requires no installation and can be FAT32 formatted even with 32GB or more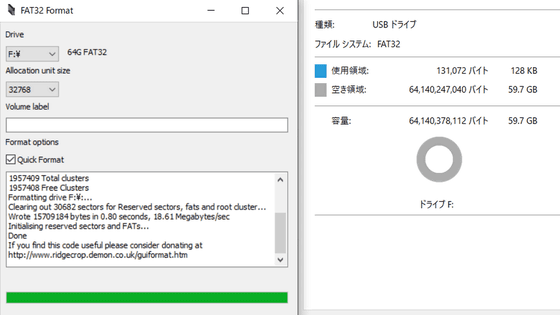 When formatting disk space with Windows 10 standard features, you cannot select
FAT32
format. In Windows 7 and Windows XP, formatting in FAT32 format is possible with standard functions, but it is not possible to format an area larger than 32GB. '
FAT32 Format
' is free software that can format disk space of 32GB or more in FAT32 format even in Windows 10, and can be used without installation.
Ridgecrop Consultants Ltd
http://www.ridgecrop.demon.co.uk/index.htm?fat32-format.htm
This time, we will format a USB drive with a capacity of 64GB or more in FAT32 format.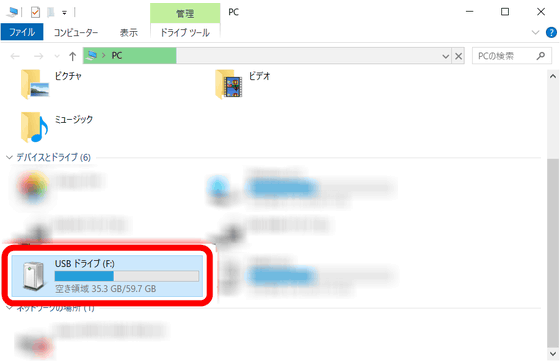 To get the FAT32 Format, access the
distribution site
and click 'here' shown in the red frame in the image below.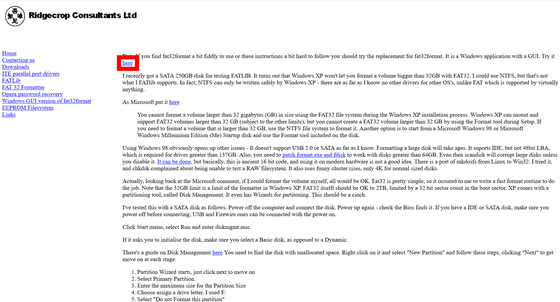 Click the screenshot image at the link, download 'guiformat.exe' and save it. The file size is about 78KB.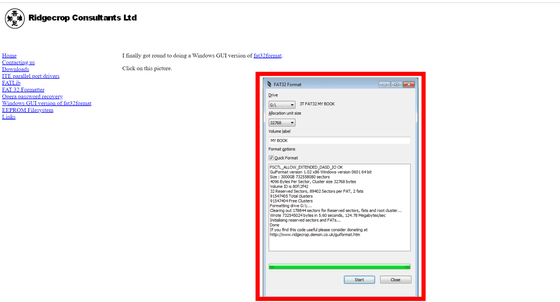 Double-click the saved guiformat.exe to start FAT32 Format.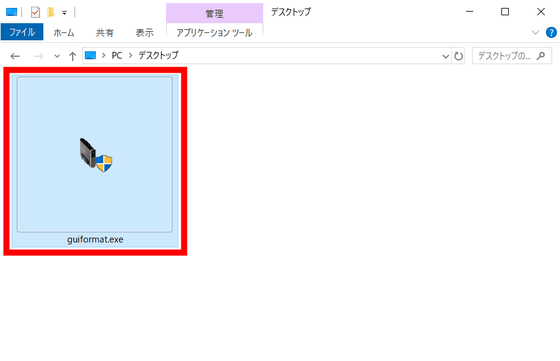 When you start FAT32 format, it looks like this. Select the drive you want to format with 'Drive' (USB drive in this case) and click 'Start' to format. The allocation unit size is automatically selected, so it is OK.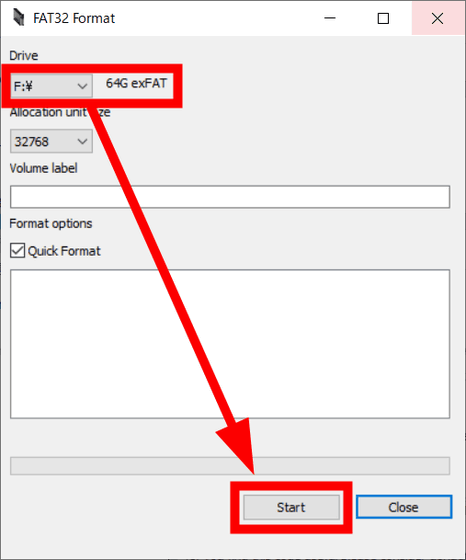 A window to confirm the format execution pops up. Click 'OK'.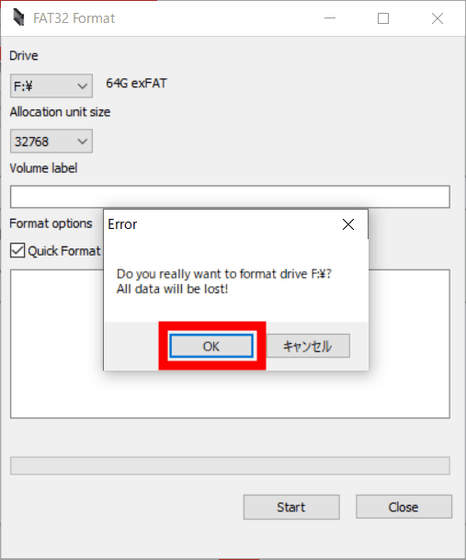 The format is executed in no time.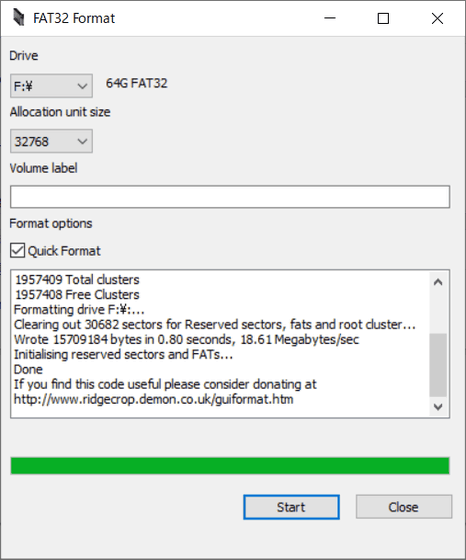 By browsing the properties of the formatted USB drive, it was confirmed that it was formatted in FAT32 format.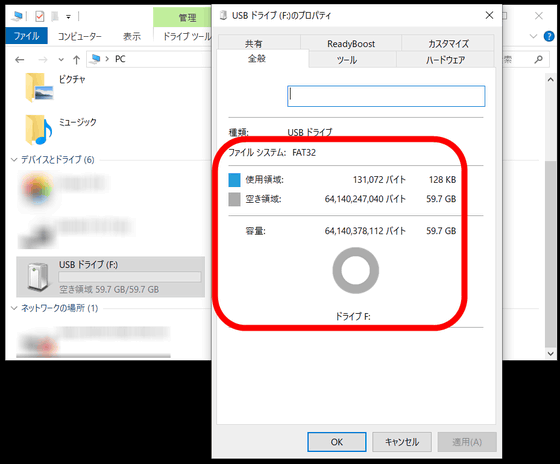 The free software ' Fat32Formatter ' has the same function, but the update has stopped in 2002. On the other hand, the strength of FAT32 Format is that it is updated in 2019.