A fake account to make an image generated by AI a profile photo has appeared, Facebook reports deletion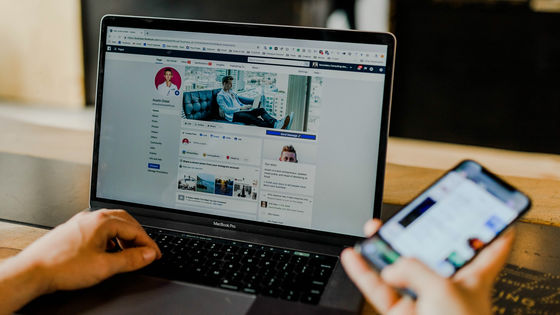 by
Austin Distel
Facebook and Instagram have announced that they have used artificial intelligence (AI) -created face photos in their profile photos to remove multiple
fake accounts of
'
Impersonating Americans
.' These accounts have also been suggested to be associated with companies reportedly posting
messages
in
support of
President Donald Trump.
Removing Coordinated Inauthentic Behavior From Georgia, Vietnam and the US-About Facebook
https://about.fb.com/news/2019/12/removing-coordinated-inauthentic-behavior-from-georgia-vietnam-and-the-us/
Facebook and Twitter shutter pro-Trump network reaching 55 million accounts-The Verge
https://www.theverge.com/2019/12/20/21031823/facebook-twitter-trump-network-epoch-times-inauthentic-behavior
The groups of fake accounts deleted by Facebook seem to be operated by different advertising companies.
One is a group of accounts operated by an advertising agency in
Georgia
, and the pages and groups created by the account. Deleted 39 accounts, 344 Facebook pages, 13 Facebook groups, and 22 Instagram accounts.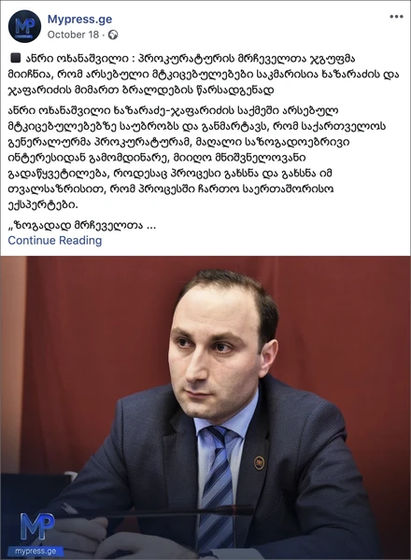 These accounts and pages were partially disabled by an automated system prior to manual removal by Facebook. According to Facebook, deleted accounts and pages disguised as news outlets, spoofing political parties, public figures and activists, spreading news in the United States, posting on elections and policies, and criticizing opposition parties. And post about political issues such as activist organizations. It seems that people handling deleted accounts were trying to hide their existence, but a Facebook survey revealed that it was an advertising agency in Georgia 'Panda'.

The number of accounts that followed any one of these accounts or pages was about 442,300, and about 52,000 accounts joined at least one of the groups created by these accounts. And about 2100 people were following one of the deleted Instagram accounts. Panda reportedly spent $ 316,000 (approximately 35 million yen) on advertising for these accounts.

Here's an example of a fake account post created by Panda: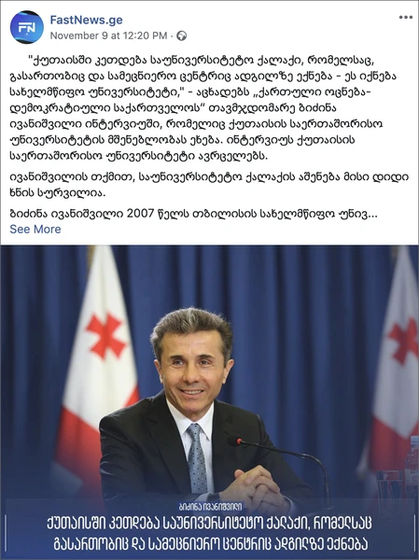 The other is a group of accounts believed to have been operated by an advertising agency called 'The BL' based in the United States. Deleted 610 Facebook accounts, 89 Facebook pages, 156 Facebook groups and 72 Instagram accounts. These accounts were created by The BL based in the United States, but they have posted in Vietnamese, Spanish, and Chinese, and it has been revealed that the posts are directed to these language zones .

The BL posts very frequently using these accounts, and the posting was automated. URLs that lead to external sites are pasted on the posts, and it has been confirmed that some accounts disguised as Americans by using images generated by AI for profile photos. Also, The BL seems to have managed pages and groups using both fake accounts and regular accounts in order to prevent accounts from being deleted by Facebook.

The accounts handled by The BL allegedly claimed conservative ideology and ransacks about American political news and issues. Facebook wrote that these posts violated Facebook policies, so the accounts were deleted and The BL was also blocked from Facebook.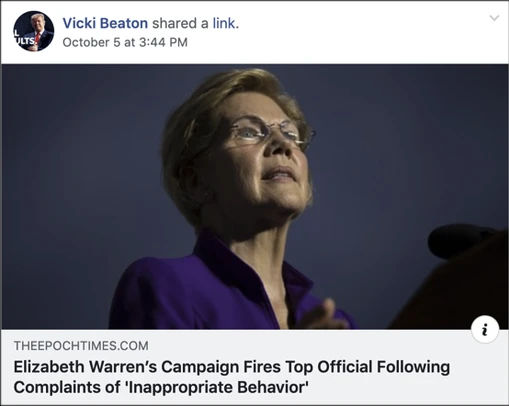 The number of accounts that follow one or more pages handled by The BL is about 55 million, the number of accounts that participated in the group created by The BL is 381,500, and the BL The number of accounts that followed one or more Instagram accounts created was about 92,000. In addition, it has become clear that The BL was spending $ 9.5 million on Facebook and Instagram.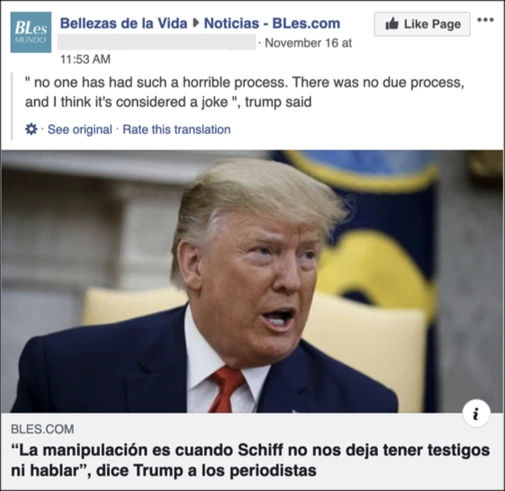 The BL, which used fraudulent activities on Facebook and Instagram using fake accounts, said in August 2019 that Epoch Media Group reported that NBC News `` is doing public relations in support of President Trump '' The relationship has been pointed out.

In addition, Epoch Media Group has denied the relationship with The BL to The Verge of overseas media, but that the BL and Epoch Media Group posted a guide link to the same external site in unauthorized posting The Verge points out: