Distributors who continued the game live for more than 19 hours a day for one month set a world record in 'total distribution time for one month'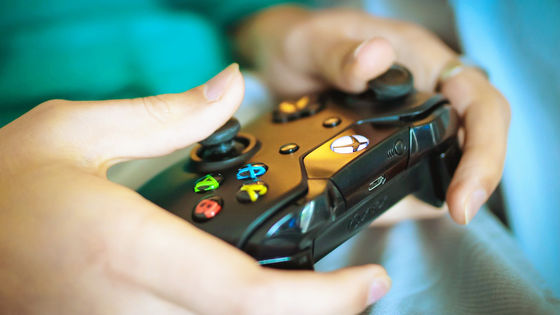 by Olichel

Master Takahashi , known as a NES master, sent a message `` Game is 1 hour a day '' to children all over the country, but Twitch , a game live distribution platform, has many adults who play games for more than 10 hours a day Exists. Twitch distributor Giantwaffle , Andrew Baudin, is reported to have achieved the world record of 'delivering a live game over 570 hours in a month'.

Twitch Streamer 'Trained For 3 Months' To Try And Break 569-Hour Streaming Record
https://kotaku.com/twitch-streamer-trained-for-3-months-to-try-and-break-5-1839773271

Mr. Bordin, who is 26 years old at the time of writing the article, adjusted the circadian rhythm by training for 3 months, built a new life rhythm based on 3 and a half hours of sleep and 19 hours of game play, 2019 The challenge began on November 1st.

Everyone's been posting theirs so here's my "esport pose" picture.Probably one of the best pictures of me in years. <# Pic.twitter.com/yPPZLA79r8

— GiantWaffle (@GiantWaffle) October 10, 2019


Mr. Bordin delivered a live broadcast of various games such as Red Dead Redemption 2 and Factorio , Luigi Mansion 3 and Rainbow Six Siege for 30 days, and ended 19 hours and 14 minutes on November 30, 2019. At that time, the total delivery time for one month reached a total of 572 hours 44 minutes.

30 Days. Thirty 19 Hour streams in a row.570 + Hours Streamed. 3 Million Hours Watched. 10,000+ Subs.

Streamvember 2019 is COMPLETE! TIME TO SLEEP! <# Pic.twitter.com/8F87hBTlfP

— GiantWaffle (@GiantWaffle) December 1, 2019


The longest record of one month's total delivery time was 569 hours achieved by JayBigs in September 2019. Mr. Baudin's record exceeds that of JayBig by 3 hours. Mr. Baudin has brilliantly achieved the "longest record of total delivery time for a month" at the time of writing the article.

WE DID IT !!! Most Hours streamed in 30 days at569 total! Lets go !!! pic.twitter.com/5Iv2PZUtxN

— JayBigs (@NotJayBigs) August 31, 2019


Mr. Baudin, who set a stunning world record, murmured, 'I want to sleep anyway', and the reaction that continued to sleep for only three and a half hours a day for 30 days seems to be coming.

I love sleep.

— GiantWaffle (@GiantWaffle) December 1, 2019


However, game-based news site Kotaku points out that such a long-lived game distribution could harm the physical and mental health of the distributor. In 2017, there was an incident in which a 35-year-old distributor who tried to deliver live games for 24 hours died. Also, another distributor named Joe Marino lived playing the game for 18 hours a day, and it was diagnosed that `` There is a blockage at the arterial and cardiac junction and there is a risk of life '' is.

"I think it 's 100% worth to my eyes. It 's about being a long game," said Bodin. "The viewing time, unique visitors, and subscribers are 4 to 10 times the normal statistics," he said. "Of course, it 's not healthy to play live for 19 hours a day. It's obvious and I know it well, but those who try to break the record will reach the limit in an unhealthy way, it was not easy and was not going to be achieved easily. ' Said.

in Game, Posted by log1i_yk