How did "Twitch" become a giant game live platform in a few years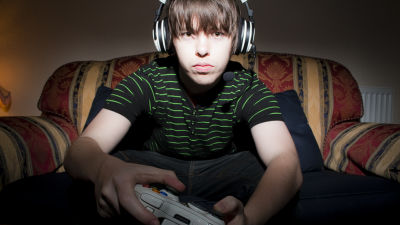 ByRoss Heale-Whittle

Thousands of players move around here by entering commandsPokemon that can play simultaneouslyWe can do unique efforts such as, and can deliver game commentary on Playstation 4 and Xbox OneTwitch"Is a live streaming platform for games that started in 2011. A story that Twitch has advanced to a huge media industry in a few years has been revealed.

Twitch: when watching beats playing | Polygon
http://www.polygon.com/features/2014/3/17/5491040/twitch-when-watching-beats-playing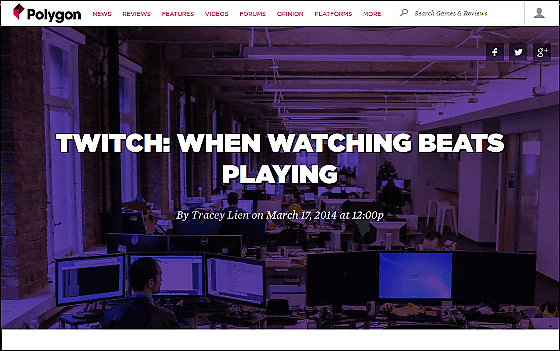 "Game Live Streaming" may seem to be a niche industry that only the game fans of the heels are looking at, but the number of relaying being streamed by Twitch is 600 average on average Total of over 10,000, if Twitch users sum up the viewing time per month it is equivalent to more than 12 billion minutes (200 million hours). By the end of 2013 we know that more than 45 million people are accessing Twitch every month. Wall Street Journal PublishedAmerican Internet traffic rankingSo, Twitch ranks 4th after surpassing Facebook · Hulu · Amazon. You can see that the top three companies are major companies named Netflix, Google, Apple, and are in a position to line up with the world-class companies.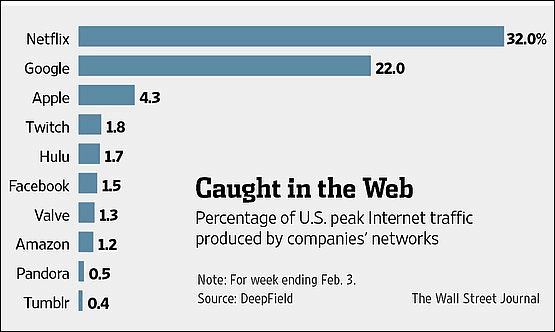 The state-of-the-art stationary game console PlayStation 4 and Xbox One have the function of live streaming delivery of games, Twitch is adopted for that platform.Hit DetectionGeorge Jones wrote about Twitch "in the game industryESPN"By broadcasting a sports game, fans can know the details of the players and team, and the whole sports league will be booming.Twitch is doing the same thing in the game industry "I am talking.

The reason why many fans watch enthusiastically watching baseball and ice skating on television is because players show professional skills who practiced repeatedly. "Many people think that" other people's game play is crappy ", but once you take a thorough look at professional gamers' play, you can say" Oh! Korie Die! " The game is excellent entertainment! "Said Jeff Green, former editor of Games for Windows.

Twitch's office rents the whole floor of the Bush street building which occupies half an area in the financial district of San Francisco and has a display labeled "Twitch" at the entrance.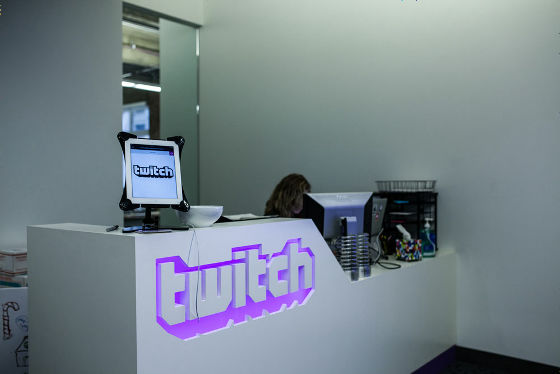 Inside the office, there is a desk row of about 20 seats to input code while watching video streaming on the right side, and the left side is a conference room.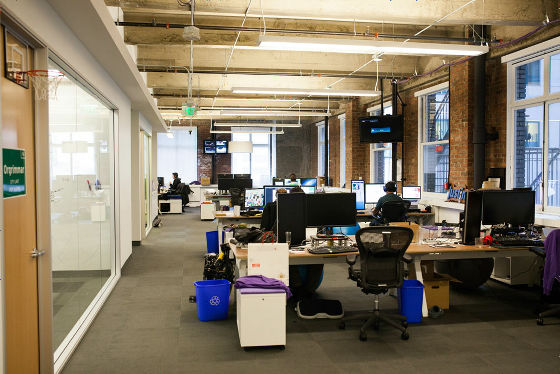 game"BioShock"Inspired by the inspiration" Rapture Room "has a fireburtain of Haribote and a leather armchair. Other"Fallout 3There is also a room called "Megaton Room" that was inspired by. About 100 employees are doing their utmost to streaming smoothly.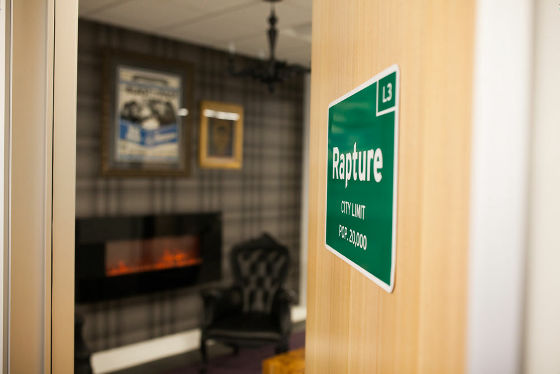 ◆ Justin.tv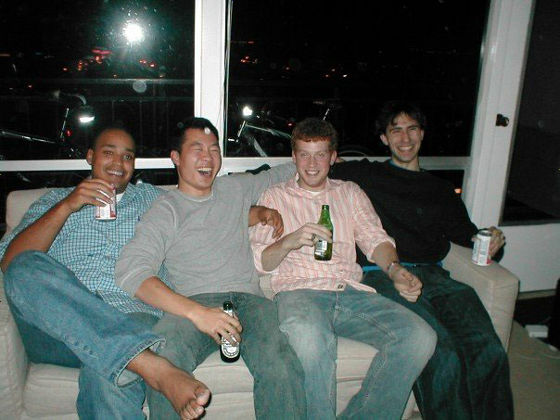 It is the mother of TwitchJustin.tvStarted with four people, Mr. Justin Kan, Emmet Schere, Mr. Michael Seibel, and Kyle Voigt. Discussing ideas about business with fellows, I gave an opinion that "How about broadcasting conversations and chat online?" Mr. Scheer said that he felt that "it is interesting to share the conversation at the time online." As an extreme version of that idea, Kang attaches a web camera to his hat, goes for a walk and eats something, reads a book, watches a movie, goes to a date, sends an email, and when sending a toilet, moves the camera up Turned to ... ... and we started a test to shoot all day activities, except when sleeping, for 9 months.

The webcam always connects to the laptop in the backpack and connects fourEV-DOI installed cards, I always carried four PC batteries. Everyone in the world could see Kang's world for nine months after shooting started. This test has become the beginning of what will become Justin.tv later.

After a while, it turned out that it was impossible for business to broadcast Kan 's private life all over the world, Mr. Scheer and Mr. Vogt who was in charge of system development, anyone with a web camera Developed a tool that can broadcast videos on the Internet. "Justin.tv" began in 2007 as a platform with "live streaming function" not found on YouTube, which was beginning to gather popularity at the time.

Although it was not supposed to be "game commentary" at the beginning of the game, many users started to play their own playing videos. Two years after the start of Justin.tv, since the game commentary showed about as much growth as many viewers got, we looked back at the direction of "Gaming" which was a small category, and in June 2011 the game As a live streaming service focusing on live commentary "Twitch.tv (Twitch)"Started.

◆ Broadcaster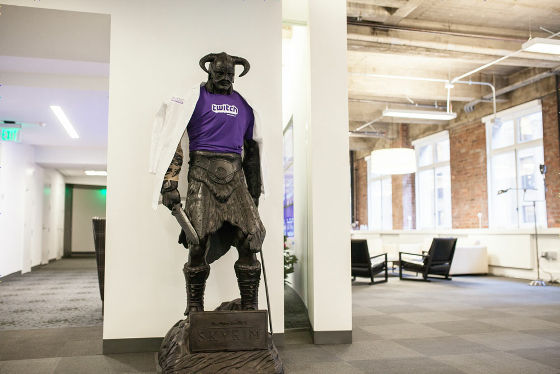 In Twitch, those who carry on live broadcasts are called "broadcasters". Jason Love (34 years old), known as one of Twitch's most famous broadcasters "MAN", is a live channel "MANvsGAME"We are broadcasting. Until 4 years ago, Mr. Love worked hard in the retail industry, but now he is doing live streaming full time and earning more money than any occupation he has ever had before. We broadcast game play every night for 8 hours, on average there are 4000 viewers.

Bill Munkel (58) and Mr. Jason Munkel (18) are a pair of famous people as a pair of broadcasters. They are parent and child "FatherSonGamingIt is broadcasting a channel called "follower" with 130,000 people and average audience number is 2000 to 3000 people. Every night two people are broadcasting "Call of DutyIn the play, originally the son Jason was a commentator of the game videos on YouTube, and the father who was proud of "lifelong gamers" was invited to the idea of ​​"playing Call of Duty with parents and children" From Twitch's activity started.

◆ Desire to "share"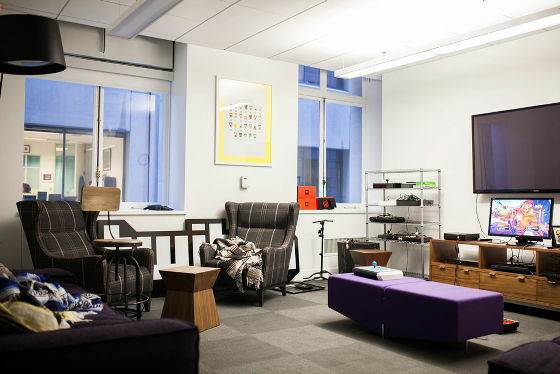 Even when the arcade game was mainstream, players who ran out of coins could enjoy watching game play of the surrounding armor player. "In the 1990's"Combo video"VHS that contained supercombos of popular fighting games such as Tekken and Street Fighter was prevalent," he said, "Fighting game World CongressEVOFounder of Tom Cannon. Most combo / video was born in Japan, so in order to see excellent play, if gamers who visited Japan purchased combo · video, they created copies in the US and spread it abroad, it takes time and labor There was only means. Twitch omits the step "Record play on tapes and DVDs", you can broadcast playing videos around the world and watch it.

◆ Focus on success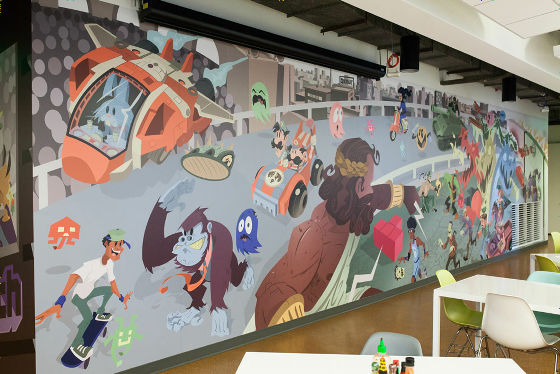 About Twitch's success in several years "Some companies may spend several hours on the game, but Twitch can use all the time for the game.Twitch is 100% Energy is spending only on game commentary service, "Mr. Scheer says. Depending on how this focus is applied,E SportsIt is said that tools and options that make it possible to differentiate themselves from others are born.

For example,League of LegendsYaDotasuch asMultiplayer Online Battle ArenaIn the live commentary of Moba (MOBA), there is a function that "Who can not see streaming for 6 minutes" to grasp the battlefield greatly depends on which items to purchase. It is important that this function is important in winning and losing games that play tournaments. Besides, we have succeeded in acquiring a large amount of potential share by constructing a server that selects arbitrary numerical values ​​and causes delays in live performance.

In addition, general broadcasters making live with Twitch are making money by advertising, but in order to prevent pop-up advertisements from interrupting important aspects of the game, whether the users display advertisements at any time You can also select features such as select. Twitch's attitude, which is creating such options and tools that truly as a game lover can come up with, is accepted by many gamers.
in Game, Posted by darkhorse_log